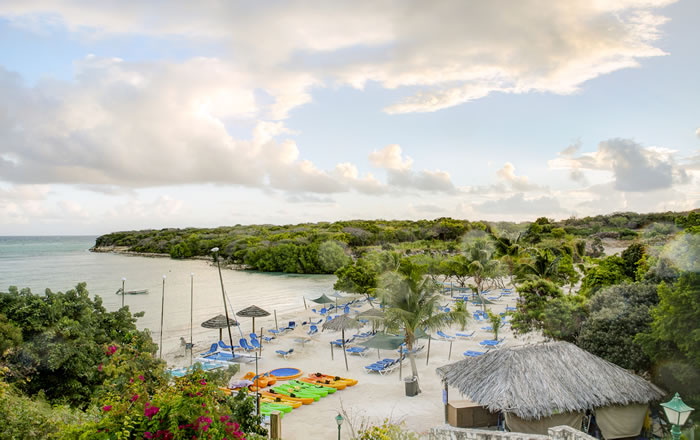 Drop everything and get involved with The Verandah Resort & Spa from only £1,704pp
So, you've sat down with your search engine of choice, knowing that the time has come. Once again you must embark on the noble quest of sifting the internet for your next dream holiday. You can feel the pressure mounting as you edgily shovel sugar into your evening brew with a shaky hand. It's got to be better than last year's trip, and has to set the bar high for holidays to come. Bearing in mind that the internet's a big place (and the world even bigger), this task can strike a mortal terror into even the most seasoned travellers.
We know how you feel, so we've got a foolproof plan of action to get you strait to the gold dust. We've cut through the digital wilderness with our razor sharp insight to find an answer to your call. Today we present you with our case study on The Verandah Resort & Spa, Antigua, which totally needs to be your next great adventure.
The Verandah Resort & Spa ticks all the boxes, and then adds more boxes and ticks them too. We know that's a big claim, so we've broken down all the key points to highlight everything you'll love about this resort. Onwards!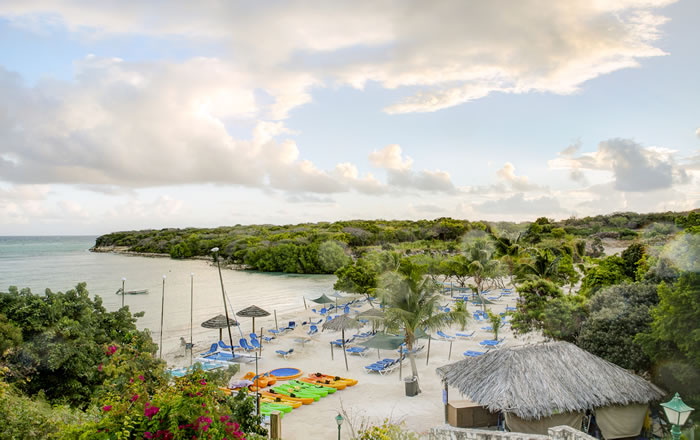 They've got room(s)
When it comes to bagging a solid holiday, think geometry. This might seem a bit out there, but there's a lot to say for securing yourself a room with a spacious interior. Taking this to heart, The Verandah Resort & Spa offers 700ft2 suites, even on their lead in Hillside Suites. A bigger footprint means there's more room for those wonderful finishing touches, such as a king-size bed, a queen sleeper sofa, and sliding glass doors that offer fabulous views over the Antiguan landscapes. Vaulted ceilings make each room feel even bigger, and the wealth of natural light that fills these spaces makes you at one with island life.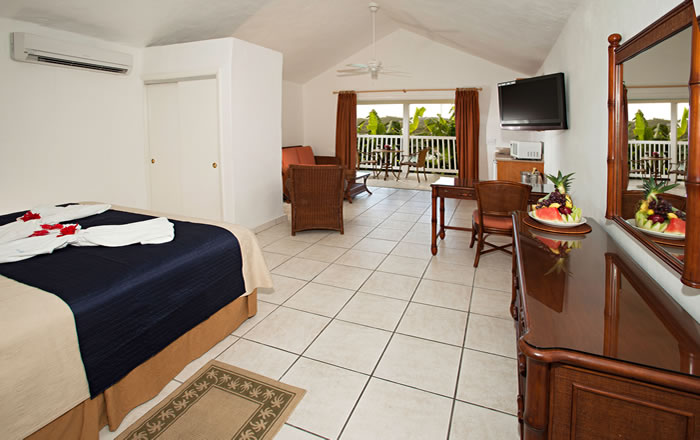 They go the extra mile, and keep on going
Sure, you've come to expect a plush bed, a good view, and the usual trimmings on the décor, but for some resorts this still isn't good enough. The Verandah Resort & Spa is one such resort, a destination devoted to being worthy of your praise. Their suites come equipped with a mini kitchen, backing up their 4 on-site restaurants, affording you some DIY culinary moments in between indulging in their professional cuisine. Their amazing oversized verandahs open up a world of commanding views, and over the threshold you'll find two beautiful white sand beaches, a bounty of non-motorised water sports, and Antigua's largest freeform pool. The Verandah Resort & Spa rejects the concept of "ordinary" right out the gate, with enough quality inclusions to sweep you clean off your feet. It's safe to consider those praises sung.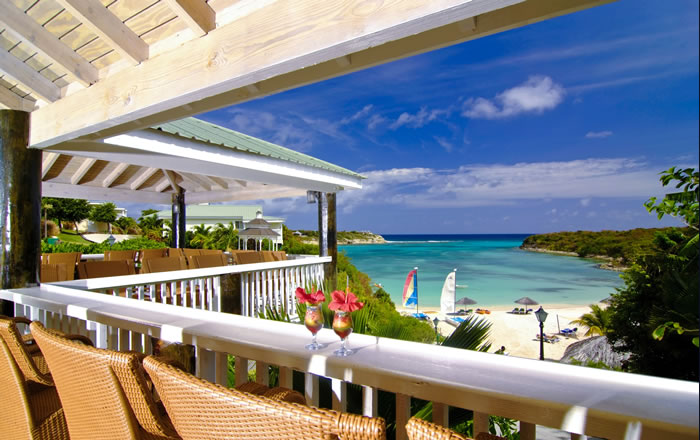 They've got a wild side
Location is another super important factor when it comes to planning your holiday, and the Verandah Resort & Spa is all about location. They boarder the Devil's Bridge National Park, whose deceptively ominous name heralds a natural limestone arch carved by the sea, set against an inspiringly rugged landscape begging for your boots. There are plenty of options to explore this beautiful neck of the Antiguan woods, such as 4×4 tours or your own standard issue legs. There are plenty of places in the world that are pleasing to the eyes, but rarely can you find such golden adventure right on your doorstep as that placed before you at The Verandah Resort & Spa.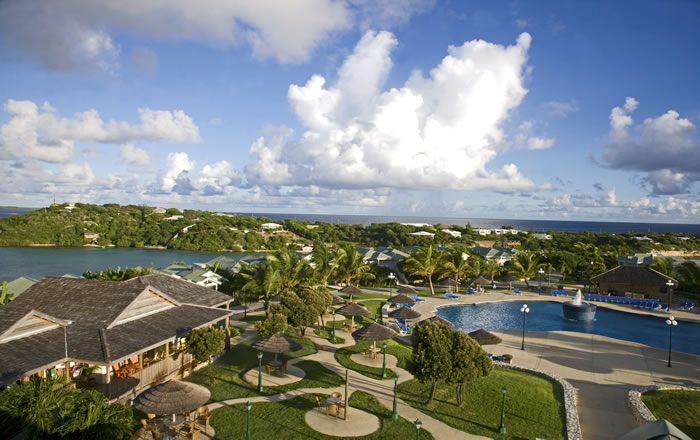 It's worth every penny, and then some
Thrift is an understated virtue, and considering everything you've read up until this very word, I'm sure you're savvy enough to realise that The Verandah Resort & Spa offers exceptional bang for buck. The value for money at The Verandah Resort & Spa is off the chart, especially when you factor in their all inclusive programme, and all the water sports, golf, and kids activities waiting to be unleashed. Everything you've cast your eye over, and so much more, can be yours from only £1,704pp.
You know it'll be better than last year. You know it'll set the bar high. You know all the boxes are ticked. It's only logical that you give us a shout on 08444 999 330 and let us hook you up with The Verandah Resort & Spa.
Seriously, come get involved. It's the holiday you've been searching for all this time.