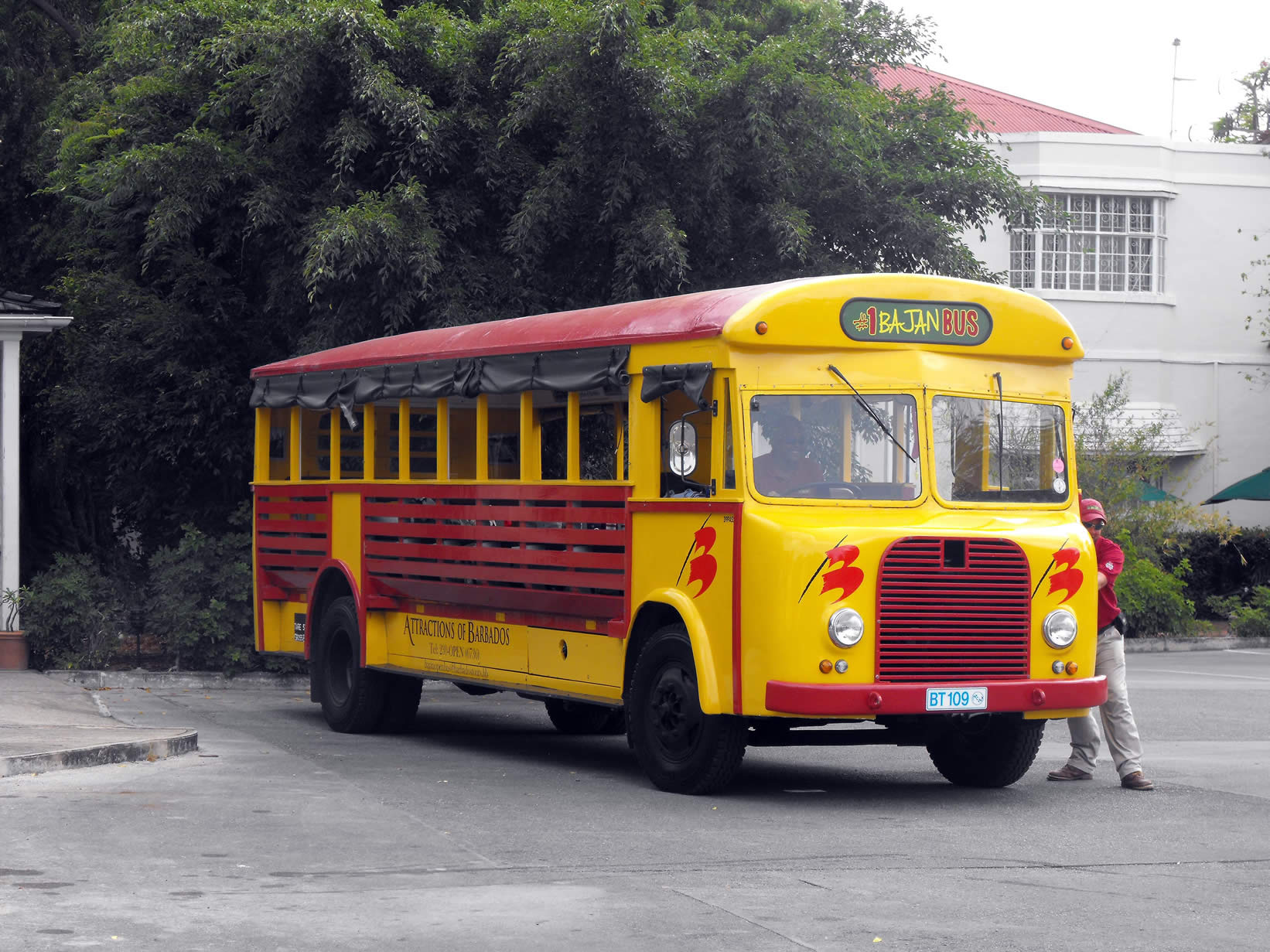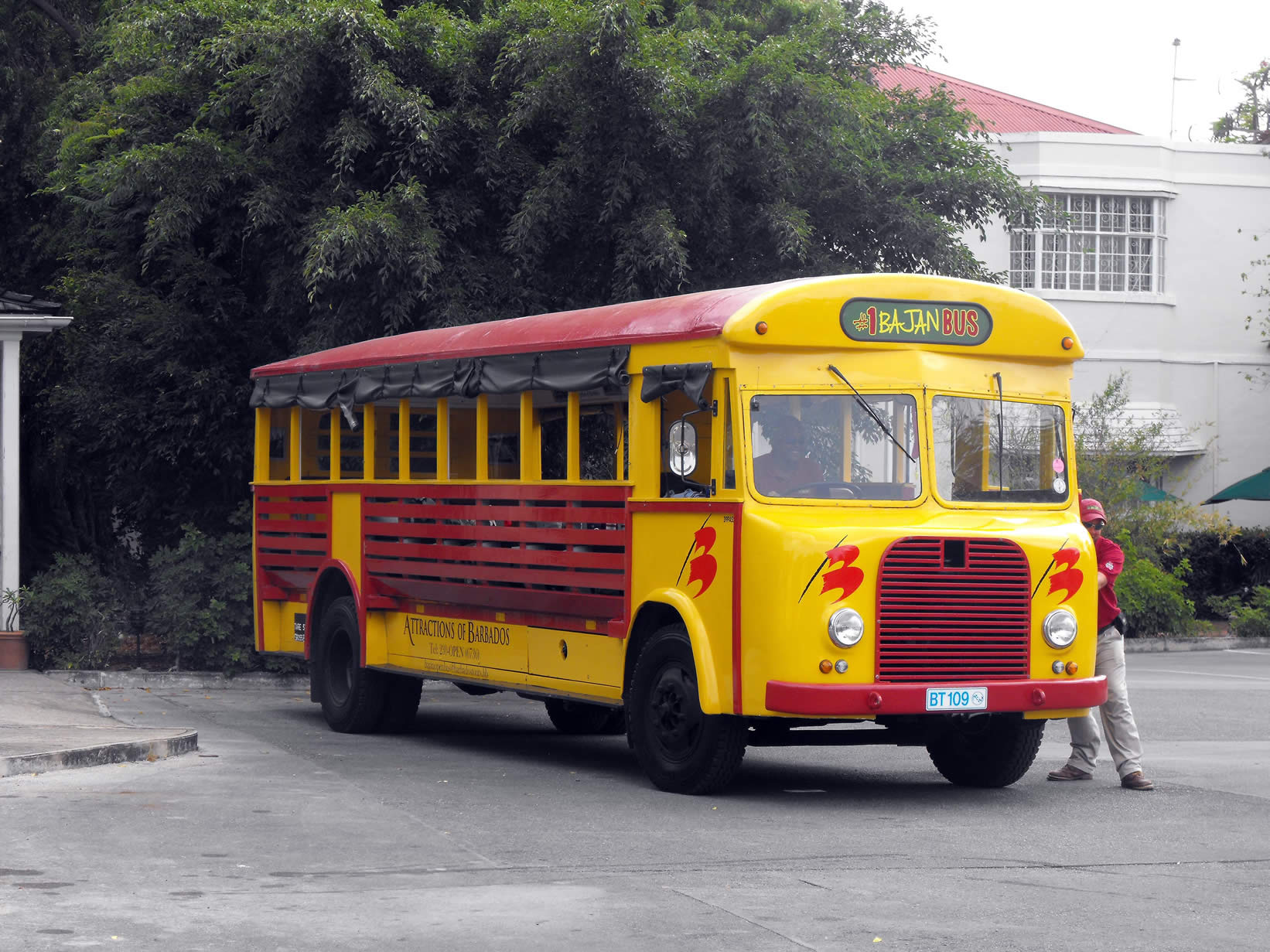 Setting The Pace of Adventure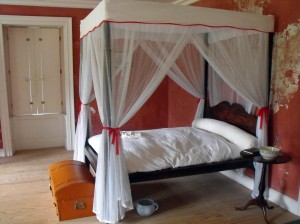 Sunday was an excursion extravaganza, fitting in a full taster of what Barbados has to offer. This is the huge advantage over many of the other Caribbean islands – a huge range of things to see and do. We started with us being taken on the Bajan Bus… the oldest one on Barbados. Highly recommended as a way of seeing Barbados with a wonderfully helpful guide. We were taken to the George Washington house and the garrison. History hits home when told how his short time on Barbados was an important turning point in his life, but also to discover that the garrison holds an impressive display of 17th century cannons – some of the rarest in the world! Excitingly, we were allowed entry into the forgotten 150 year old British Militia built tunnels beneath the garrison area. Still undergoing excavation, part of these should be open by the end of September 2014 and serve as a reminder of our historic links with this island.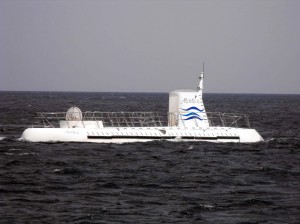 Next stop? The submarine! Having experienced this on another Caribbean trip, I was nervous as I previously had a claustrophobic attack but was determined to overcome my fear and did remember how marvellous it was to be under the sea enjoying what nature had to offer. The crew were calm and reassuring with me after explaining my fear and I was able to, again, experience the beauty beneath sea level – colourful fish, a wreck (not me!), a turtle and some bad but amusing jokes from our captain. For any fellow claustrophobes the submarine is a reasonable size and does have refreshing air vents to help keep calm.
We then enjoyed a delightful lunch at the Mount Gay rum factory after an excellently presented tour about the history of the factory, how rum is made and sampling a few of the different aged rums they have to offer. It is well worth a visit but neat rum is not for me, I need it cocktailed!
An After-Lunch Adrenaline Rush
Our next mission was divided as part of the group headed to the adrenaline of zip-lining and we went to Harrison's Cave. Another beauty of Barbados, having visited a few caves, this cave came with the comfort of being transported along an internal wide pathway in a golf-buggy like vehicle. Our guide was a gem and amused us immediately by having to put a plastic bag over her head as she did not want to ruin her hairstyle from the dripping stalactites. We ventured through to see stalactites and stalagmites of varying shapes and sizes and some beautiful serenely of clear pools and glistening crystal. The word cave conjures up a claustrophobic nightmare but there is no need as this is one of the most spacious and well-presented I have seen.
Finally, my favourite… the Jeep safari. We only experienced a small taster and I would love to go back and do the full trip. The Jeeps came to take us back to our hotel but with adventure, and after being given rum punch and no warning, we sped off with our daredevil driver and punch flying through the air. In complete hysterics we were whisked off on bumpy roads/tracks tipping to one side and the other. Good old off-roading. Thank goodness we were belted in! It was hilarious but not for a bad back or the faint-hearted. A superb end to a superb day.
Memories New & Old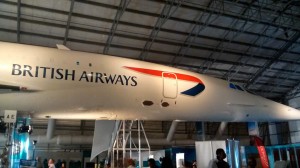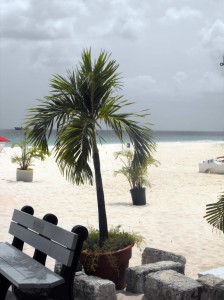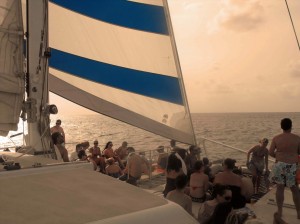 The following day brought us to the Concorde Experience, another excursion gem, which brought me unexpected nostalgic emotion. Taking us through the power of this, now defunct, aircraft from its beginning to end, we sat inside the huge hanger in front of the actual aircraft that used to bring visitors to the island. Cleverly, they played out the film on the side of the aircraft with audio to help us encapsulate the awesomeness of this brilliant flying machine. We were then allowed a walk through the slender aircraft offering a glimpse into how it felt to be on it.
The hangar, for today, was also an opportunity for us to meet representatives from the islands hotels, ground handlers, attractions and tourist authority so we could gain further insight and information into this jewel of an island. This was followed by a lunch at the 'Boatyard', a beach restaurant near the pier on the captivating Carlisle Bay. Watersports are available here and many enjoyed an exhilarating jet ski ride but the best was yet to come for me in the form of the catamaran cruise and TURTLES!
We headed out on another beautifully balmy Barbados afternoon and gently sailed up the coast. The crew were great and drinks, both soft and alcoholic, were plentiful and a delicious buffet meal was served. Eventually we moored up, not too far out from the coast, and snorkelled up to absorb the highlight of the trip – swimming with turtles! We delved into the cooling water, and after some minutes, I saw one of these beautiful creatures – simply amazing! Today, however, there was just the one, but seeing all these British bodies bobbing about in the water, I could not help but amusingly think what on earth the poor turtle must make of all this and no wonder the rest had disappeared! Overall it was a fabulously relaxing trip, usually taking about four hours but offering an opportunity not to be found back home. We cruised back to port in the dark of the evening with the glimmering lights of Barbados shining.
Mid-week had arrived and it was the sad time to return home after enjoying splendid hospitality from the Bajan people. Barbados is bountiful and offers lovely beaches, a wide choice of hotel styles, plenty of places to eat out, sightseeing and, most needed by us Brits, heat and sun!