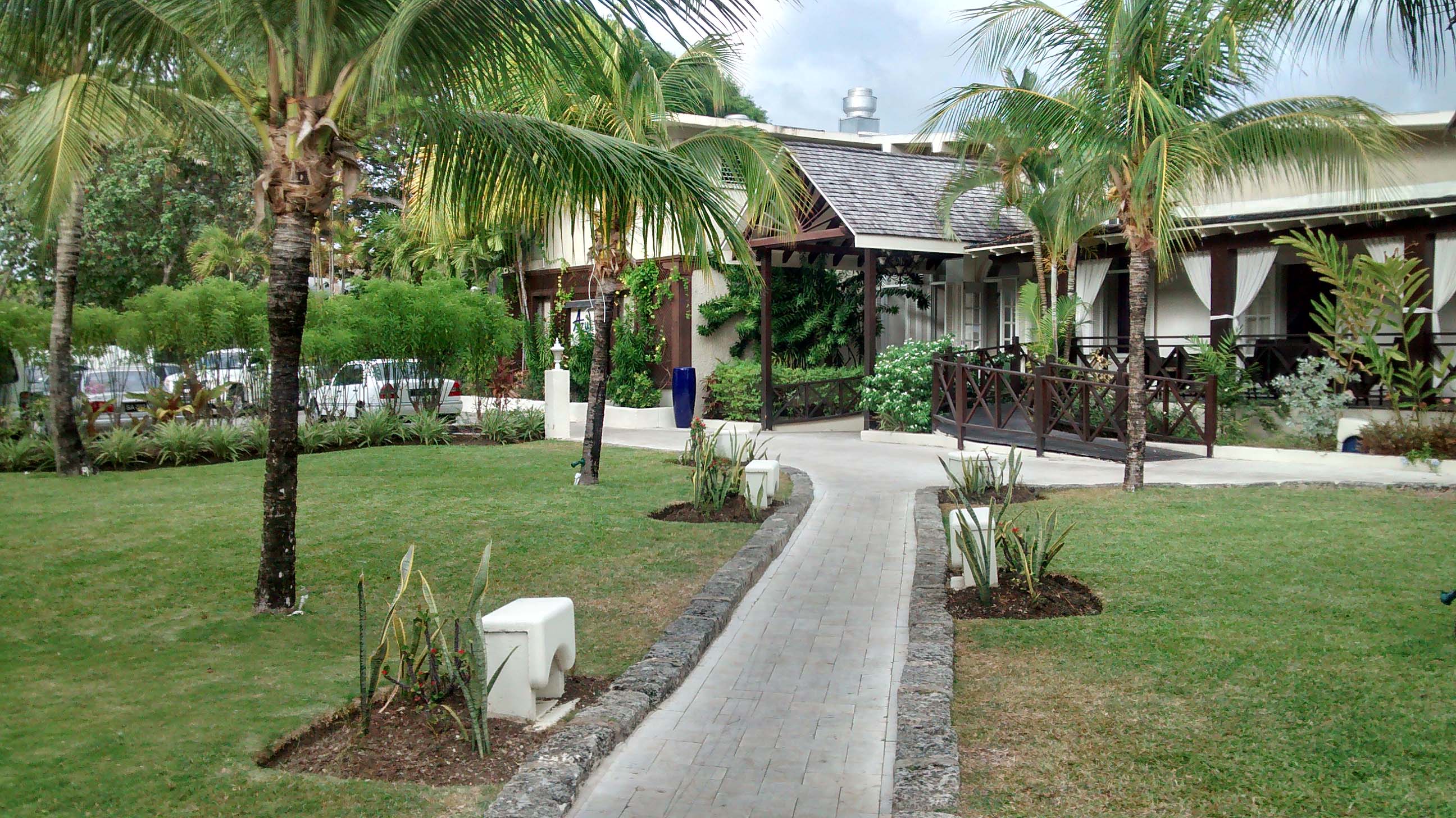 It's was a Friday morning and we were Barbados Bound! It was with excitement and honour for me that I had the chance to experience this trip, but with some trepidation due to leaving my family unit. It has been 17 years since I last went 'long haul' and having had many short haul flights encompassing the joys of the rather more cramped charter and low cost airlines, our outbound British Airways flight was a treat. The aircraft was obviously larger than a charter flight but decidedly clean. Legroom was comfortable, although I am vertically challenged so this is not really an issue for me, but the majority of travellers looked comfortable. The hostesses were professional and helpful with plenty of free drinks to boot, but the biggest change for me was the luxury of having a choice of seat back in-flight entertainment – plenty of choice to the point of being able to spend the whole six days on the plane!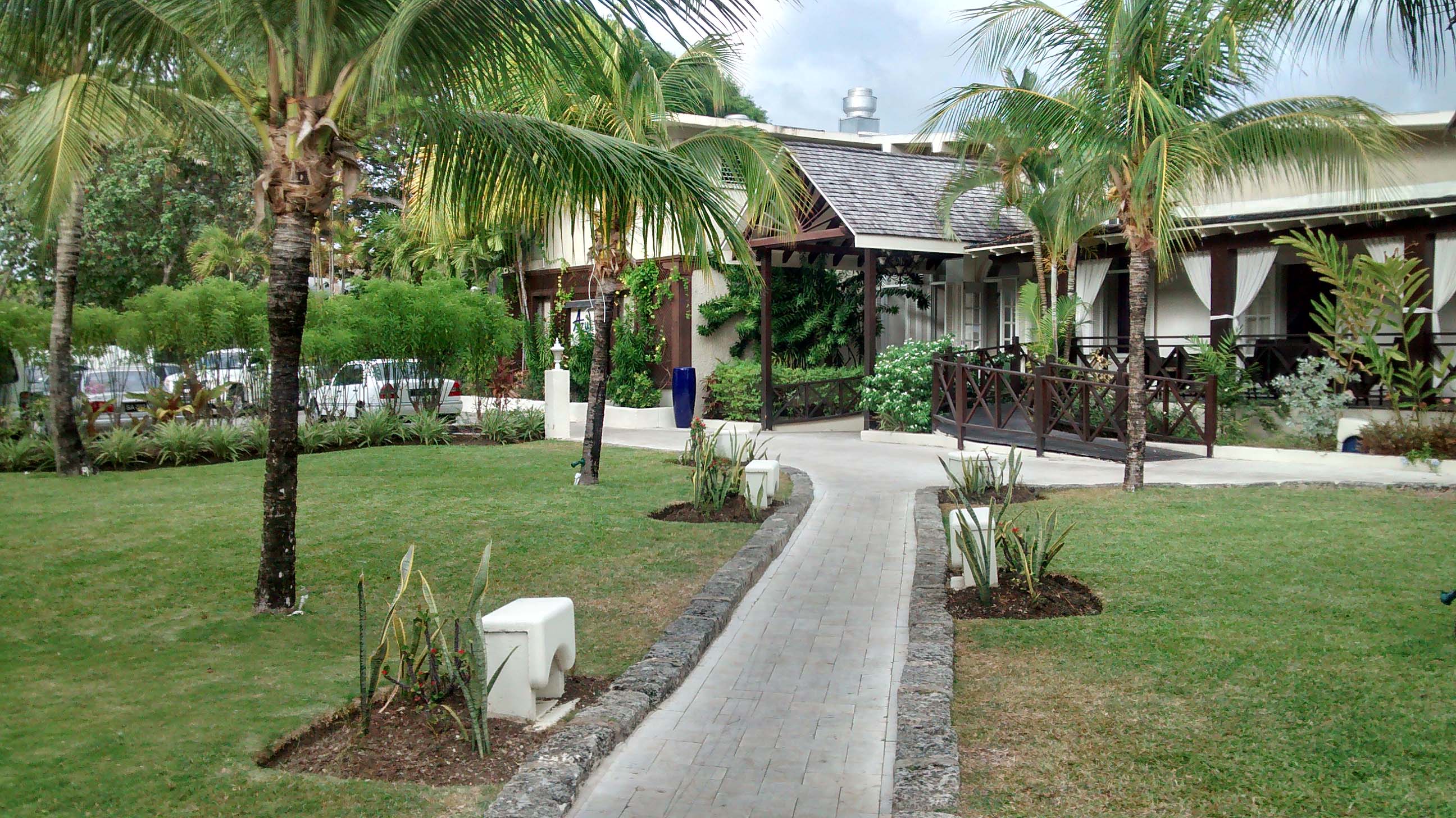 On arrival in Barbados we had calypso Caribbean music to welcome us and after cooling off with an ice cold flannel, we headed for the Sea Breeze Hotel on the South Coast. The welcome was warm and the room chilled thanks to air-conditioning/ceiling fan. It was lovely, spacious and very clean with a fabulous bathroom. There was a good size balcony with a beautiful view looking out at one of the pools and to the sea with a lovely ivory sand beach and the sound of gently crashing waves. Along with a decent amount of storage for our precious outfits, there was even a full sized ironing board with iron which delighted me and became a standing joke as most of the Bajan hotels have this and, although I do not go away to iron, I do like to be able to press my often travel creased clothing – I was thrilled!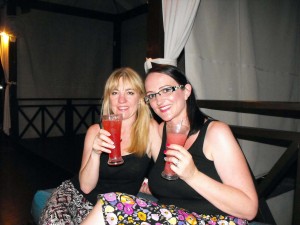 The evening brought a taster of Oistins, famous for its Fish Fry, to us along with a plethora of food, drink and entertainment including the local talent of Mikey, who has integrated a great mix of pop and the Barbadian sound. The hotel served a great variety of cocktails and we enjoyed a few of these along with the brilliance of Barbadian Banks beer before retiring to bed ready for the several busy days ahead.
The Wonders of Bajan Hospitality
The majority of hotels are on the South and West coast of Barbados and we were fortunate to visit several and I would say that there are hotels to suit all types of traveller. Our website details plenty of information and images about these but, further still, our experienced sales team can advise what is best suited to each customer. However, I would summarise, from my experience, that the South offers a breezier coastline with night-life and perhaps suited to younger people, families but also couples. The West, overall, has a calmer sea and generally more luxury hotels with an affinity for more mature couples and honeymooners, but there are suitable hotels for all on both coasts.
My personal favourites on the South coast were the Sea Breeze where we stayed, with its fantastic food, and the Ocean Two of which I liked the contemporary, fresh feel and the rooftop plunge pool! If I was travelling with our children I would quite possibly look at the Bougainvillea due to the amazing games room and kids club. The Radisson Aquatica has an undeniably beautiful position on Carlisle Bay with fabulous views, whilst the Accra Beach enjoys a superb swim-up pool. The Cobblers Cove has a country house feel to it and the luxury of a Michel Roux trained chef, whilst the old colonial style Fairmont has the novelty of monkeys who live there and the tantalising turtles that swim in the bay. I also liked the intimacy of the Colony Club where I felt the beach almost came into the hotel.
---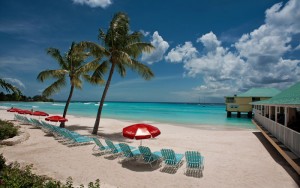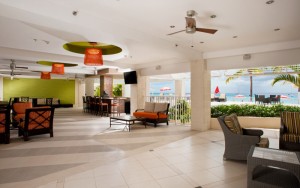 Previously known as Grand Barbados, the hotel was closed for a 2 year renovation to be brought up to the Radisson global hotel standards, creating the most welcoming and family orientated Radisson property to date.
Don't forget to take advantage of the hotel's ideal location fronting two miles of white sand beach by snorkelling, paddle boarding, or even swimming with sea turtles. The 124 newly refurbished guest-rooms await you with stylish furnishings and an assortment of impressive on‐site amenities that guarantee your holiday will be unforgettably exciting. There are plans to open 5 Pier Suites which will offer a bespoke top level service – think along the lines of butler service.
Top Tip: Room 604 – Offers the best view available in the hotel with a double wrap around balcony. The best bit? It doesn't cost any more than any other balcony room!
---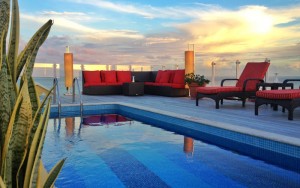 Ocean Two is a 4 star resort on the South Coast of Barbados, located on Dover Beach. This beautiful hotel provides unsurpassed accommodation on the south coast of Barbados, making the most of stunning beaches, fabulous ocean views, and a welcoming service. The fully equipped fitness centre is sure to satisfy all those fitness enthusiasts with state-of-the-art cardio and weight equipment in a spacious facility with lots of natural light, and spa services in a private area on the Roof Deck Patio overlooking Oistins Bay add a distinctive flair found only at Ocean Two.
Each suite consists of a private bedroom accented with a King Bed, along with an expansive modern en-suite bathroom with rainfall shower. To complement the home away from home feeling there is also a fully equipped and beautifully designed kitchen neatly tucked into the corner of the open plan living room.
---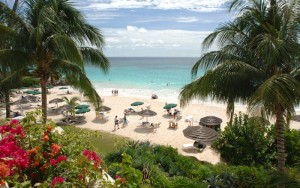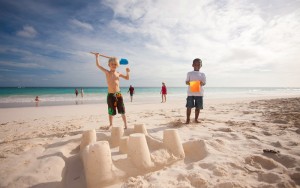 Encapsulating the essence and allure of the Caribbean, Bougainvillea beach resort awaits you with a relaxing warmth nurtured by the island's welcoming atmosphere. Exceptional suites, pristine beaches, and fabulous food combine to make Bougainvillea a home away from home for families. The laid-back luxury of Bougainvillea invites you to escape from the hustle of everyday life with an unprecedented amount of comfort, giving you the option to cater for yourself or sample the outstanding cuisines of passionate, professional chefs.
The plethora of children's club activities vary from swings and slides to a Pet Play Park, which includes rabbits and turtles, ensuring the kids are never left with a spare moment of boredom. Easy to find and hard to leave, Bougainvillea offers you a personalised Barbados getaway, uniquely unforgettable and distinctly your own.
---
Look out for part 2 of Kathy's Barbados adventure, where she uncovers the plethora of sights, sounds and adventure activities that the island has to offer!