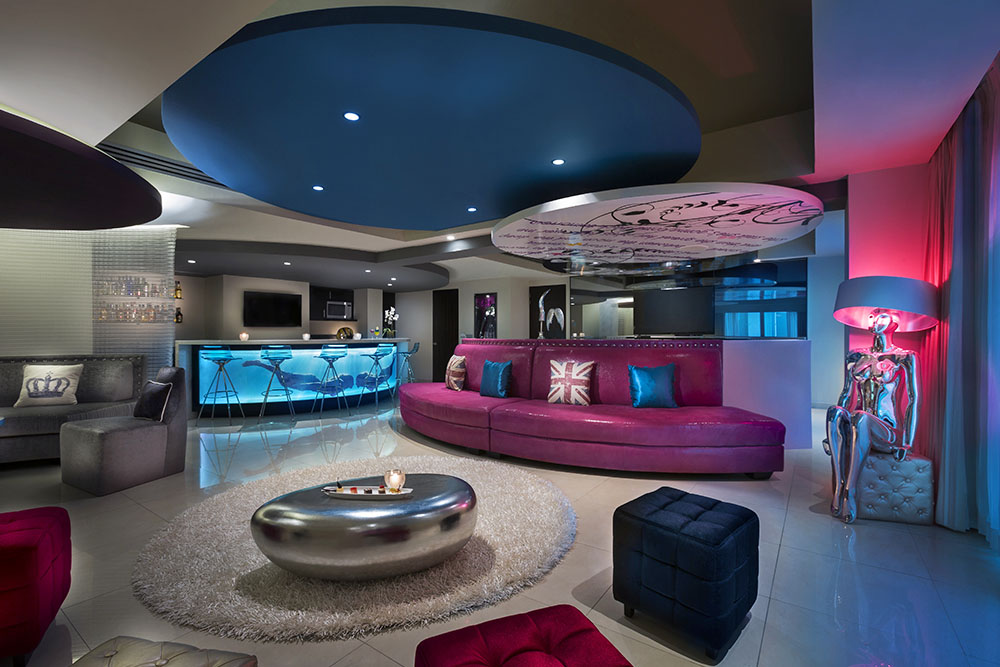 The Hard Rock Hotel brand is well established and along with its elder sibling, Hard Rock Café, is renowned worldwide. In keeping with its moniker, the theme throughout any 'Hard Rock' establishment is Rock and Roll. Also, true to its name, Hard Rock definitely doesn't tread lightly. It is no wonder that the Hard Rock Hotel Vallarta, with its 'Rock Spa' and 'Rock Star' suites, has recently been awarded in TripAdvisor's Top 10 Jaw-dropping Hotel Suites.
Out Of This World
In good company with insanely luxurious retreats in Fiji (Laucala Island Resort) and uber modern suites in Vegas (Mandarin Oriental), Vallarta is Mexico's jewel in the crown. Lending from it's traditional Rock and Roll heritage, fused with a modern design with mesmerising views on an exceptional beach front setting, it won't take long for those facial muscles to relax just as TripAdvisor promises.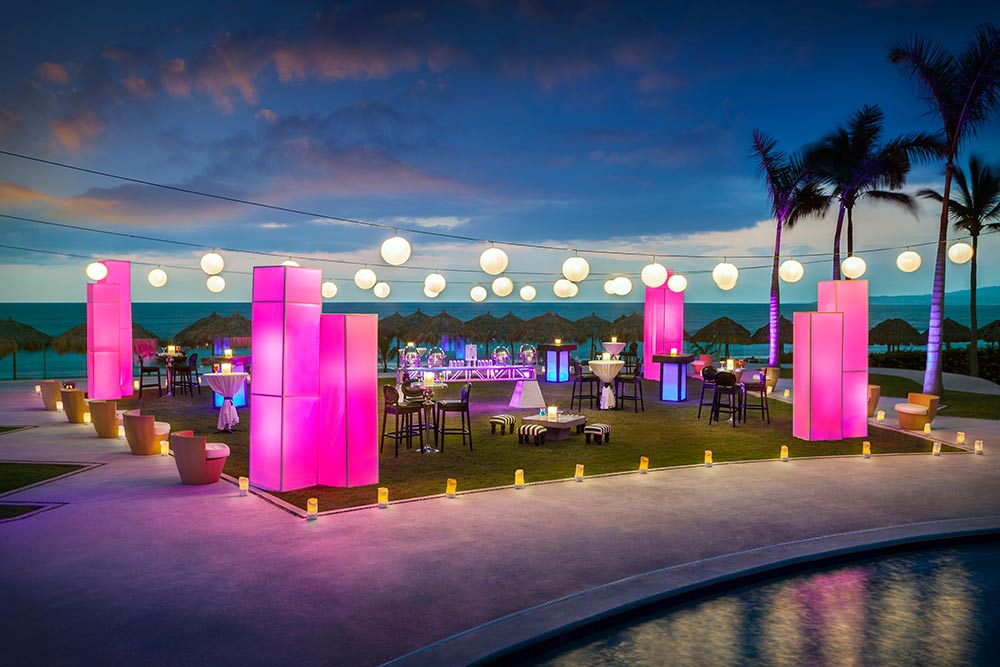 Be a Rock Spa
Inviting all guests to PLAY…EAT…RETREAT…BLISS…and CELEBRATE…Hard Rock Hotel Vallarta has the chops to please everyone. Whether it be diving into the clear blue waters of the bay or diving into a plate full of Italian, Asian, Mexican or Brazilian cuisine courtesy of your all-inclusive package. Sink into a hydro spa tub in your room or slip into a bubbling hot tub at the Rock Spa. Whatever you choose, each day is yours for the taking, and exactly how you want it.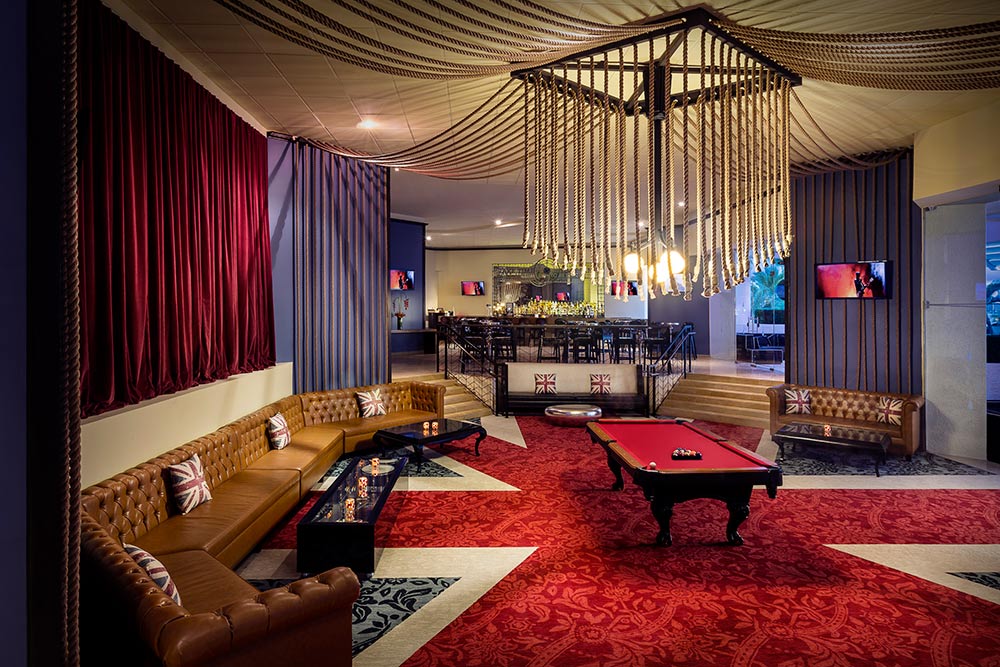 Go Hard or Go Home
You most certainly won't be choosing the latter in this case. Whether you are staying for the weekend or a fortnight, the thought of home will be far from your mind. Hard Rock Hotel Vallarta definitely goes hard in every element of this hotel. From inspired details such as guitars and DJ Mixers being available in your room, to Madonna's original black bustier displayed proudly in the Rock Star Suite.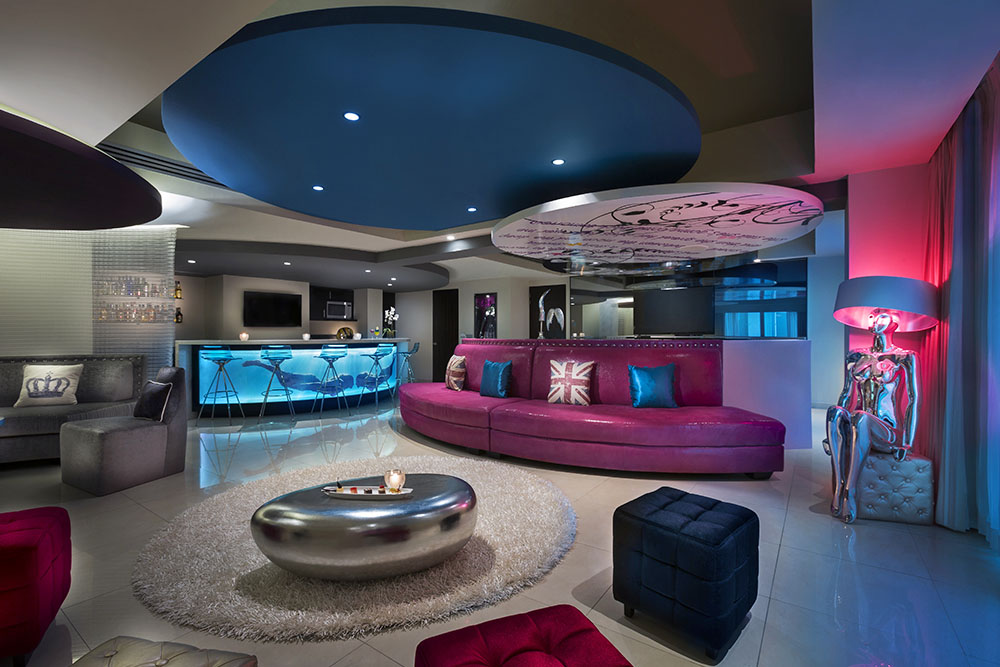 Suite Dreams Are Made Of This
The Rock Star suite, which almost certainly swayed TripAdvisor's decision to feature this incredible hotel in its top 10 jaw dropping suites, is truly out of this world. Lose your inhibitions and dig out your old leather cat-suit (just me?) as you channel your inner rock star and strut around your suite. It is near impossible not to be inspired by your surroundings and you will soon be letting out your inner Beyoncé demands with your own dedicated butler waiting on you hand and foot. If your new found rock star lifestyle catches up with you, don't fear (even Steven Tyler must get hung over right?) just make use of the hangover kit that is thoughtfully provided in your suite, so you can pull yourself together quicktime and slip right back into your Blue Suede shoes.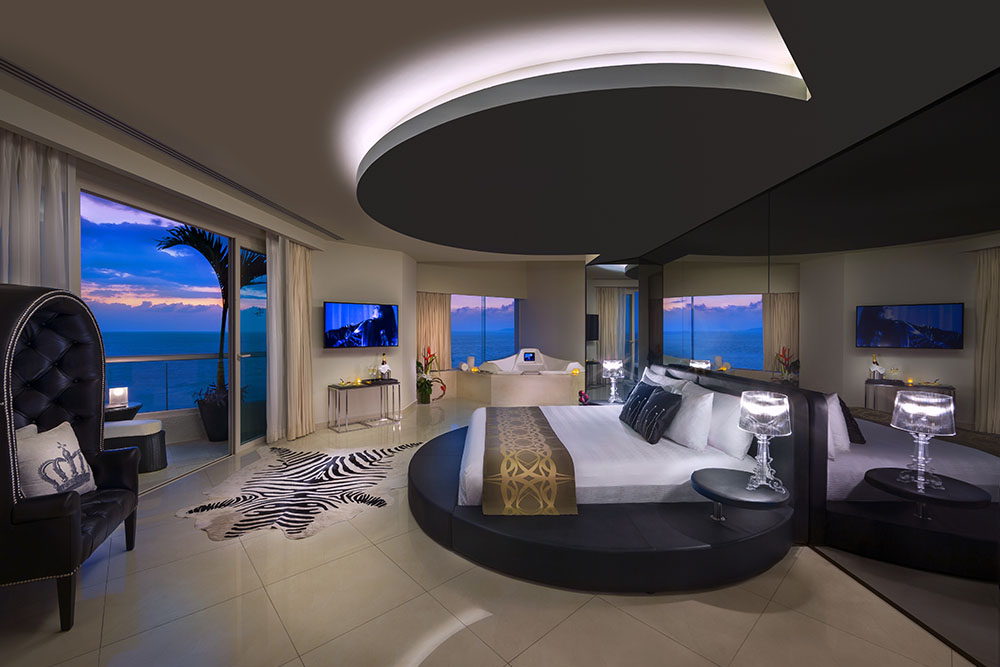 It is the detail, authenticity and intricate thought that goes into every element of the Hard Rock Hotel Vallarta that has earned its place in TripAdvisor's Top 10. Whether you are staying in the entry level 'Deluxe Room' or the iconic 'Rock Star Suite', you will be sure to leave sufficiently more rock-star certified than when you entered.
If our platinum review, plus TripAdvisor's Top 10 Award has got you tapping your dancing feet and itching to have a rocking holiday, we can help you out on 08444 999 333. If you've already had the Hard Rock experience and have the photos to prove it, share with us on Facebook, Twitter, or Google+.