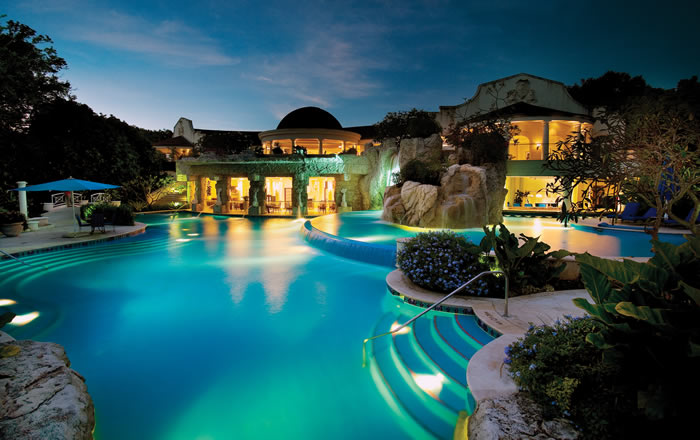 We're often asked to 'tell us something interesting' about many of the outstanding resorts we offer. As the UK's Caribbean specialist, we are never stuck for words when it comes to telling you all about the brilliance of Barbados, the marvels of Mexico and the stunning sights of St Vincent. But we also have a plethora of little known facts about our hotels that may surprise you all.
Nadal People Know…
Sports Legend Rafael Nadal isn't just a 14 time Grand Slam tennis champ, French Open and Wimbledon winner, he also owns the sensational Secrets Aura Cozumel and Sunscape Sabor Cozumel! When he isn't being 'The King of Clay' Nadal can oft be found in these amazing Mexican resorts to check on his investments. With Sunscape Sabor known for its 'Unlimited-Fun®' and Secrets Aura boasting 'Unlimited-Luxury®' Nadal is even winning off the court as the owner of these two spectacular resorts. Plus it goes without saying…you will find tennis courts featured in each resort, for if you fancy giving Nadal a run for his money*
*Please note, we do not actually suggest Nadal will be your opponent, although you never know?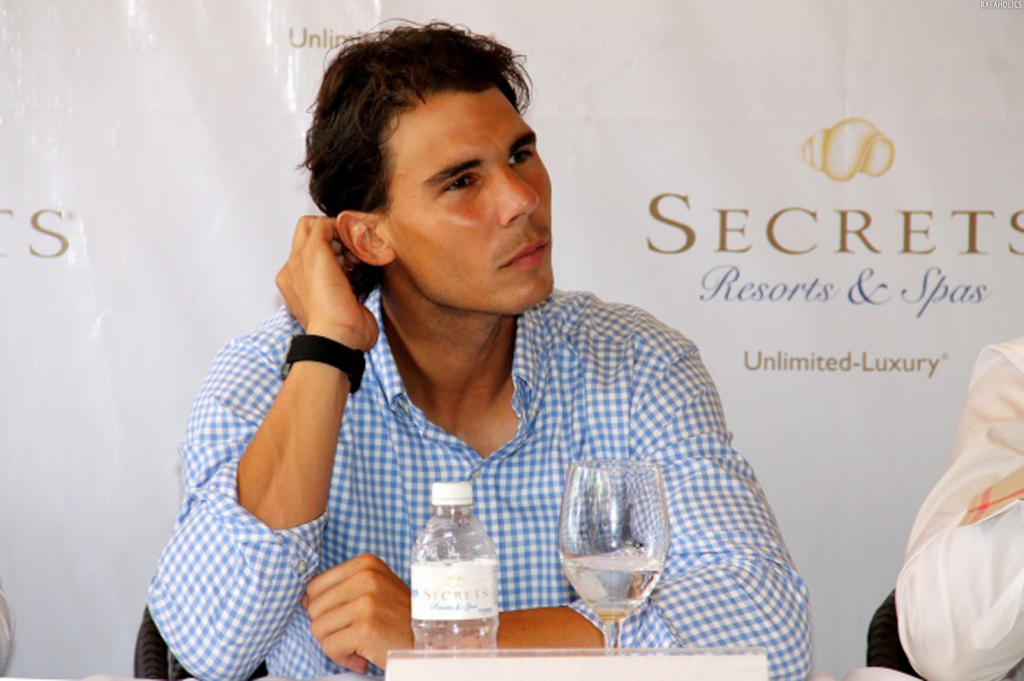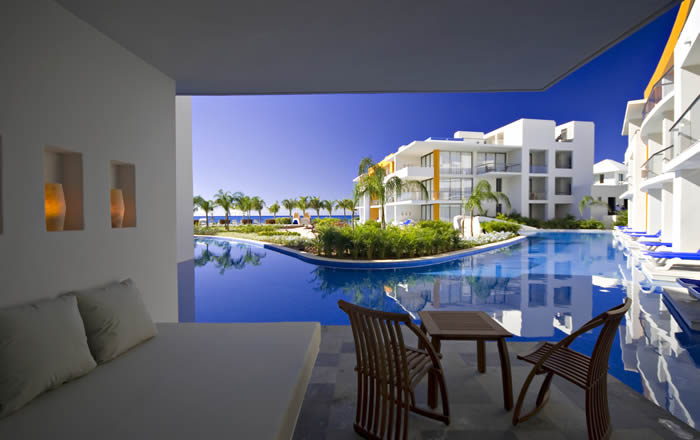 (Pat) Cash In At Buccament Bay
There is no wonder that with its St Vincent location, its stunning white powder sands and clear blue waters that this luxury 5 Star all-inclusive resort has been home to many a celebrity. Ever flicked through your celeb mags and seen the stars in uber luxury surroundings? A lot of the time it may seem like those kind of locations are out of reach for us 'regular folk' but not at Buccament Bay Resort. Buccament has hosted the likes of Michelle Keegan for a Hello photo shoot, Paul Mckenna for a hypnotherapy feature with Lorraine on ITV and even has 'The Pat Cash Tennis Club' which Cash oversees and visits regularly to provide coaching and play in exhibition matches. So if you have booked up for Buccament, or fancy a celeb worthy resort, keep your eyes peeled for corrie stars, tennis legends and more…you could even share your stay with an A-Lister*
*A Lister not guaranteed.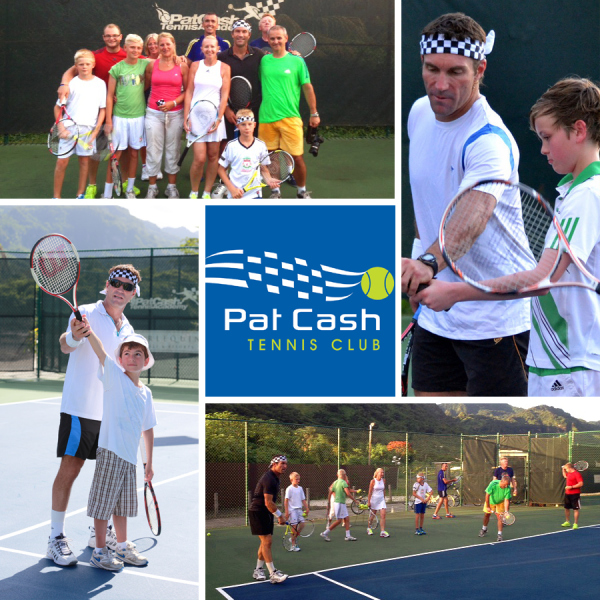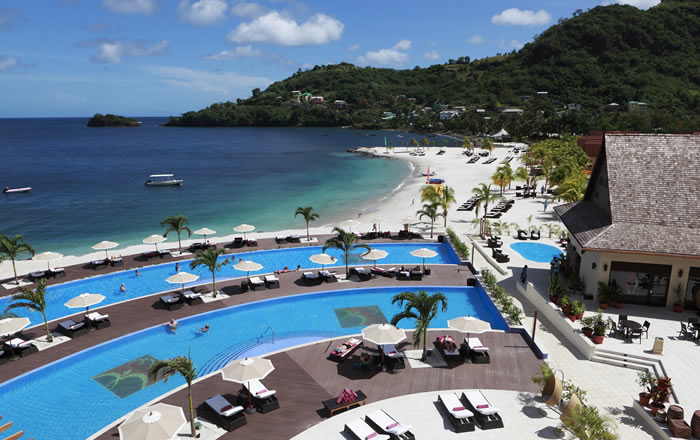 Dreams Are A Reality
We can't help but be sucked in to many a reality show. No they aren't BAFTA winning TV, but they sure are entertaining and a great way to escape everyday life. Not that we ever need an excuse to watch any of the multitude of reality shows that fill up the TV schedule, but when we heard that a group of Elite Island Resorts were going to feature on 'The Bachelorette' we just HAD to watch. Providing the perfect backdrop to the final one on one dates of the series, St James's Club and Villas, The Verandah Resort & Spa and Galley Bay Resort & Spa all had their moment in the spotlight on the silver-screen worldwide. If it's good enough for the top TV execs it's gotta be a winner right?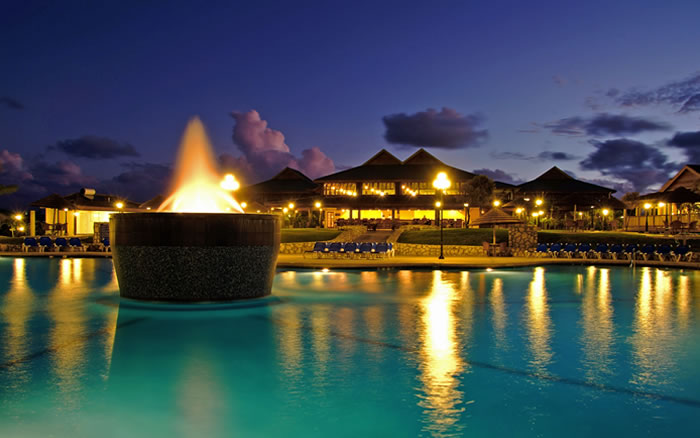 Cowell You Feel About Christmas In Barbados?
With Christmas comes tradition. Chocolate for breakfast, Bucks Fizz before noon and your Nan being drunk before the Queens' speech. Plus don't forget your annual treat of seeing Simon Cowell in his board shorts on the white sands of Barbados! Yes it has become a common yuletide treat to see Cowell enjoying the holidays in the exclusive Sandy Lane resort of Barbados. It is also a rare opportunity to see the music mogul without his usual high-waisted trousers, and slip into something a little more in keeping with Bajan life (ok he still does have his board shorts pulled up high to his puffed out chest). So if you are planning on a Christmas getaway and are fancying Sandy Lane or anywhere nearby, keep your eyes peeled for the X Factor star, as well as the plethora of other A-Listers including the Islands' very own Rihanna who owns a property at Sandy Lane.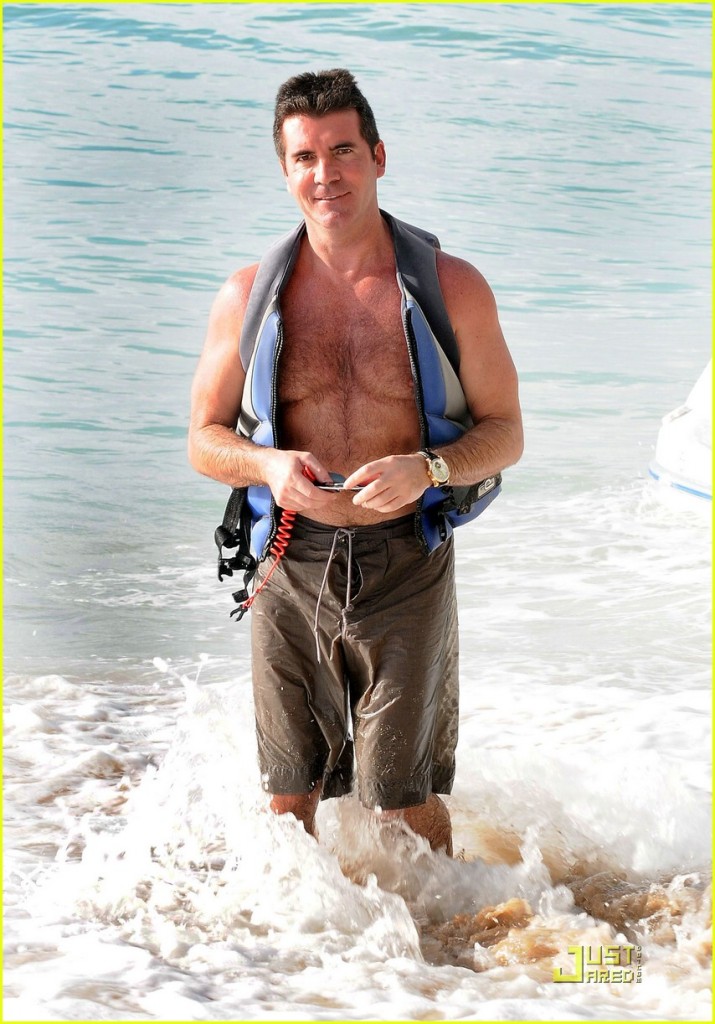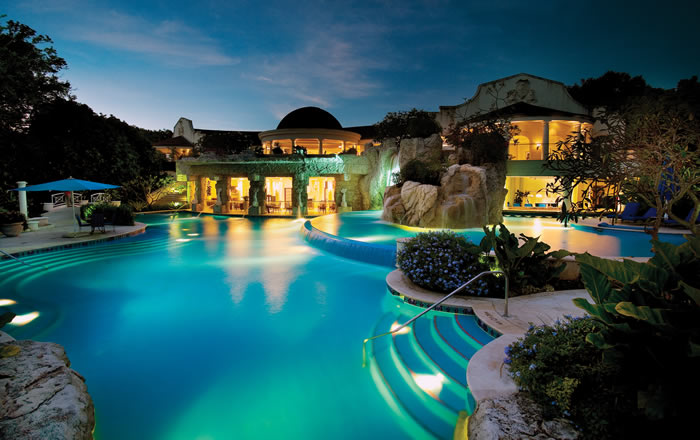 (X) Factor This In For Your Next Holiday
In keeping with the X Factor theme we can't miss out this little gem! For the first few years of X Factor judges houses we were led to believe that these incredible dwellings actually belonged to the respective judges (we all fell for that right?) Well as the years went by and the houses became increasingly extravagant, the game was up. The X Factor pay check must be pretty hefty but not worthy of 6 different houses across the globe, right Louis? So when the illusion was well and truly gone, it paved the way to feature some amazing resorts on the ITV primetime show. This year, freshman judge Mel B took her boys to Mexico. Scary Spice made herself right at home at the Occidental Grand Xcaret as her and Emma Bunton chose her top 3 to take through to the Live Shows. It must have been nerve racking for the contestants but their anxiety was surely eased at the all-inclusive resort with its own private beach, Grand Xcaret is a natural paradise.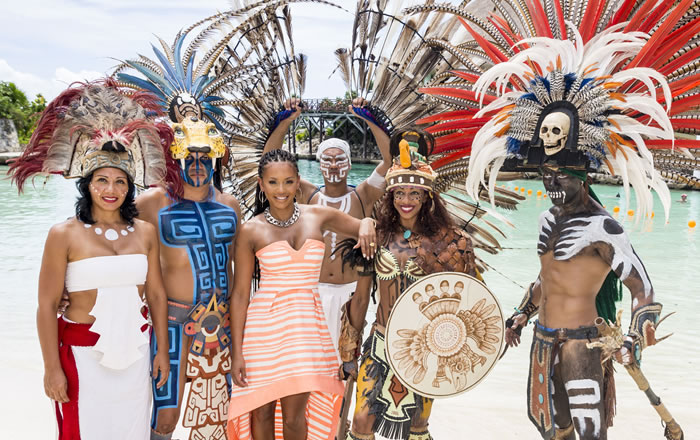 An Old Housewives Tale
So we have already mentioned our love for some corny American reality TV. The Real Housewives franchise is no exception. We can't help but love these uber rich American ladies, even if just for the fact that each series sees the women all go to at least one incredible destination for their vacation. As the ladies hop from continent to continent, we are allowed to live vicariously through their amazing lifestyles. All of the resorts featured are second to none, nothing but the best is good enough and this makes for some aspirational viewing.
You may be surprised to know that at least two of the resorts featured on the show are a lot more achievable than you might have imagined. The outstanding Hard Rock Hotel & Casino Punta Cana, home to one of the biggest and best casino's around along with a legendary rock and roll vibe, played host to the Real Housewives of New Jersey. The gang enjoyed the Hard Rock lifestyle with its Rock Star suites full to the brim of Rock and Roll memorabilia and relaxed (well, argued for the most as is Real Housewives custom) on the pristine beaches. It doesn't stop there either, The Real Housewives of Atlanta recently lived it up at the exceptional El Dorado Royale. Voted one of Conde Nast Traveler's Top 100 Hotels in the World, it is no wonder the Atlanta ladies felt so at home in this luxurious and romantic hideaway in Mexico. So next time you sit down for another thrilling episode filled with scandal, gossip and Gucci, you may well spot your next holiday destination!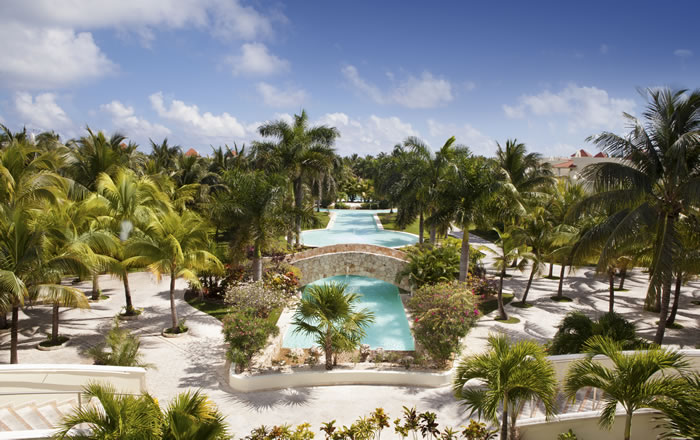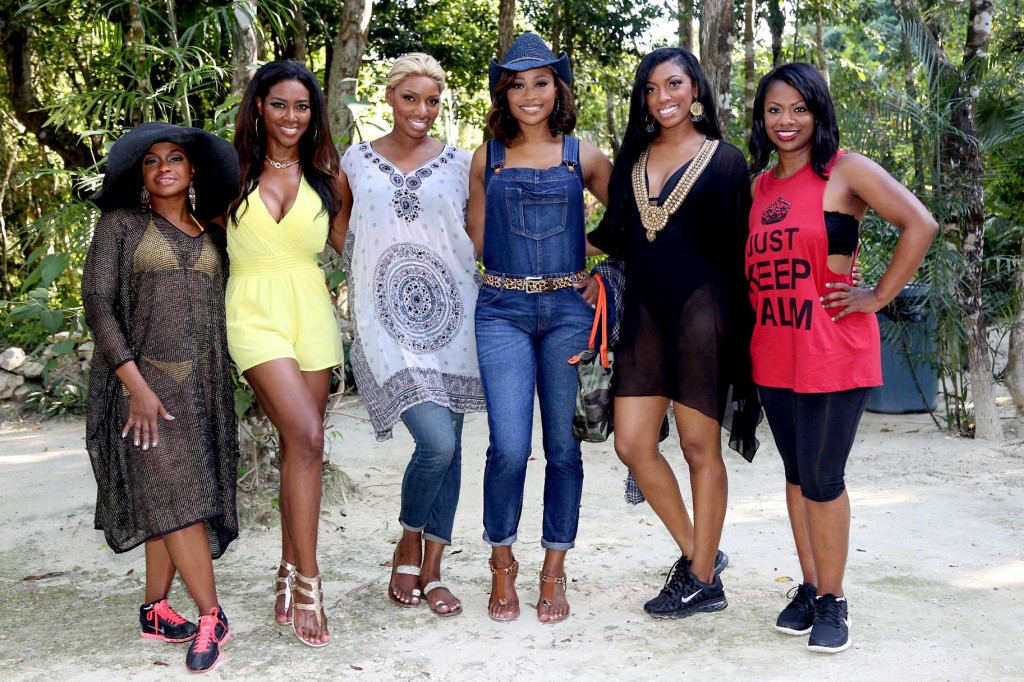 If our little known facts have left you lusting after your next escape,  we can help you out on 08444 999 333. If you have any other Facts about any of the hotels we offer, let us know on Facebook, Twitter, or Google+.