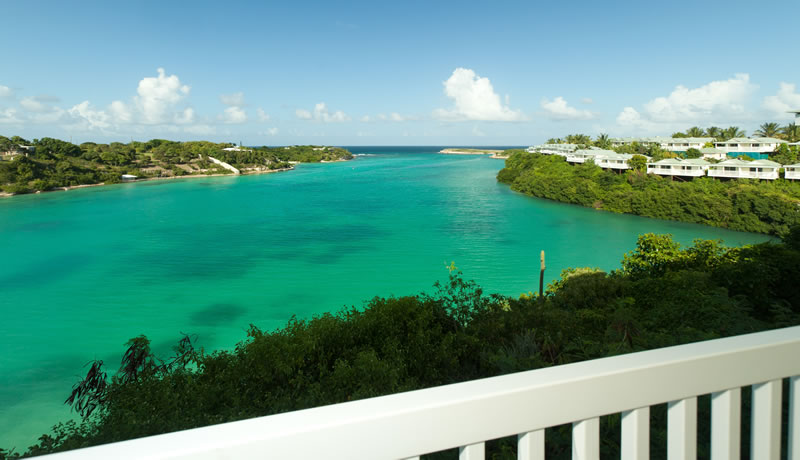 For most, the winter life is punctuated only by onesies and aging slippers, played out with quiet shivers to the background hum of reality television. It's a time when we eat and drink voraciously in order to bury the grim realisation that the next few months are grey, both in body and soul.
But there is a way, my fellow travellers, to escape such certainties. With a savvy mindset, and a wee dusting of the Blue Bay philosophy, your winter can be a chorus of colour. The British winter is an excellent time to get off those laurels and discover more of the world, and with the sterling advice that follows it won't even mither the post-Christmas budget.
Just think of these words as a paint-by-numbers for the greying canvas of winter living, the palette for which begins with a familiar acquaintance: The Verandah Resort & Spa, Antigua.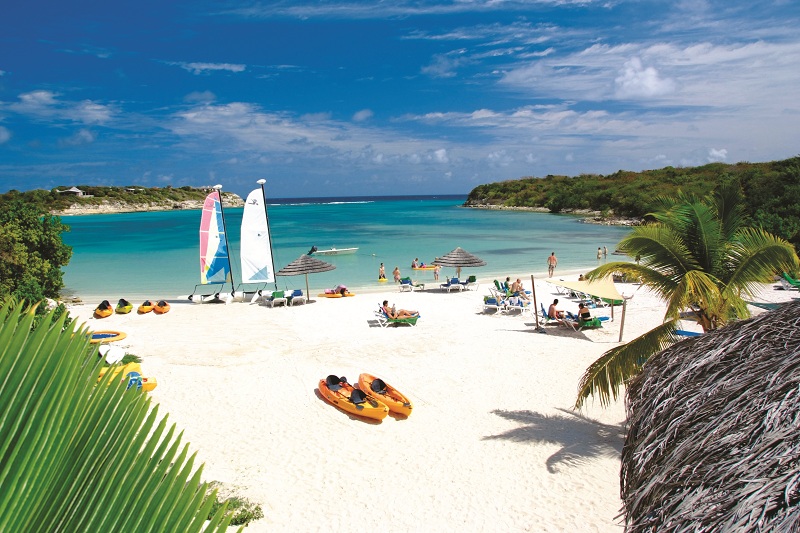 Hello, is it me you're looking for?
The short (and, as it happens, long) answer is: yes.
We've been very outspoken with regards to our love for The Verandah Resort & Spa, and for jolly good reason too. Never is this love stronger than when it comes to recommending some top-notch winter sun to our holidaymakers. When it comes to leaving the cold behind, you need to know that you really are going to a better place – and the all suite Verandah Resort & Spa has the right appeal for just about everyone.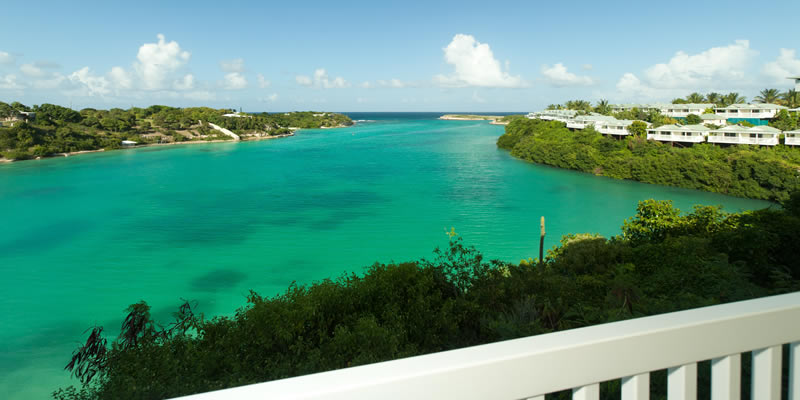 A holiday for 2
If you're travelling as a couple, you'll have it made at The Verandah Resort & Spa. Tucked away in their lush landscapes you'll find an adults-only pool, a lavish slice of paradise in its own gorgeous sphere of island life. It's a great place to forget the world back home and enjoy some quiet, civilised company. Equally, the dining at The Verandah Resort & Spa is spot on, so a romantic meal for two can be a regular occurrence. We highly recommend Nicole's, a stylish fine-dining restaurant that serves beautiful Caribbean-inflected food, where each dish is a memory in its own right. Seriously, go check it out – it's a taste sensation.
For the junior holidaymakers
If you're travelling as a family, you'll still have it made at The Verandah Resort & Spa. For a start, The Kids Club is pretty special. There's an adventure playground, a splash pool, and a bunch of fully supervised activities throughout the week. You can even relax over your own grownup dinner, and leave your children in the care of the Kidz Club for a meal and a movie. The junior holidaymakers are sure to love the games, crafts, and adventures that the Kidz Club has up its sleeves, and you can sleep easy in the knowledge that fun will never compromise safety. Wins all round.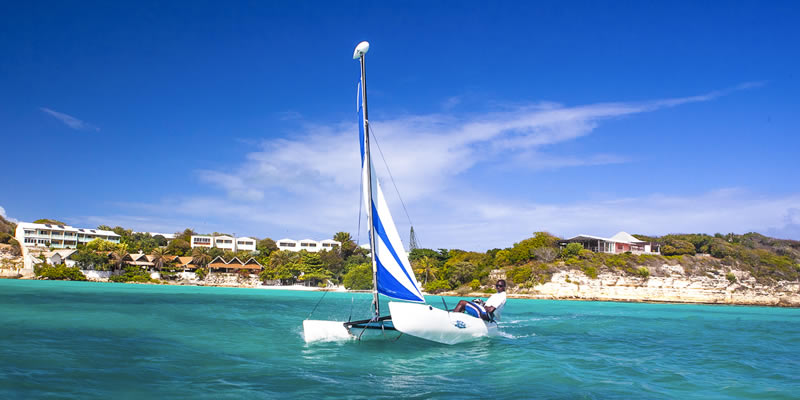 And goodbye to boredom
Seeing as the Verandah Resort & Spa is geared up for everyone, it shouldn't surprise you to learn that they've got a righteous arsenal of activities to keep holidaymakers of all ilk happy as Larry.
Location, location, location
Firstly, there are the two 100% amazing white sand beaches that lie on your doorstep. If you're looking for some excellent relaxation, this is the way forward. The sand is pure, the waters gentle, and the whole package delivers the quintessential vision of paradise. It's like something lifted out of a movie, ripe for a solid sunbathing session and a romantic stroll.
If you're looking to inject a little more gusto into your getaway, The Verandah Resort & Spa is located adjacent to the Devil's Bridge National Park. The eponymous bridge is a natural limestone arc that rises from the impressive Atlantic Ocean, and the park as a whole is home to some of the most dramatic coastline in the Caribbean. When it comes to impressive locations, this is as impressive as they come. If you want to have a fling on the wilder side of Antigua, this is the spot for you.
Never an idle hand
If you're looking for some fun in between your beach time and casual adventuring, The Verandah Resort & Spa offers a bunch of excellent activities to get you out and about. You can swim, snorkel, and dive with the stunning marine life. You can unleash your inner buccaneer with sailing and kayaking. There's even an 18-hole golf course, with one of the most picturesque backdrops the game has to offer. With all these opportunities for glorious gallivanting, you'll be overjoyed by the chill-out sessions at the pool, or perhaps a little taste of the silver screen in their mini cinema. There's always something to do, and always something for everything. That's just the Verandah way of life.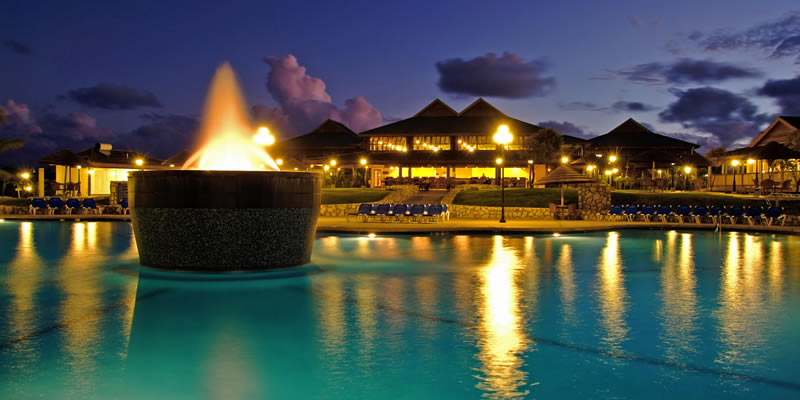 For one and for all
So what can we take away from our little case study? The following three points neatly encapsulate our journey through The Verandah Resort & Spa:
•   There's everything for everyone, and all bases are covered without compromise
•   There's the perfect balance of relaxation and adventure
•   It's super pretty, and it'll be love at first sight
From here, you can call us on 08444 999 333 to get more insider knowledge on The Verandah Resort & Spa, or tap the friendly orange button to find out more.
As a parting thought, let us return to the grim reality of the British Winter: plan your escape strategy now, and utilise the fine assets of The Verandah Resort & Spa. You won't regret it.

Adventure to Antigua with The Verandah Resort & Spa from only £1,704pp