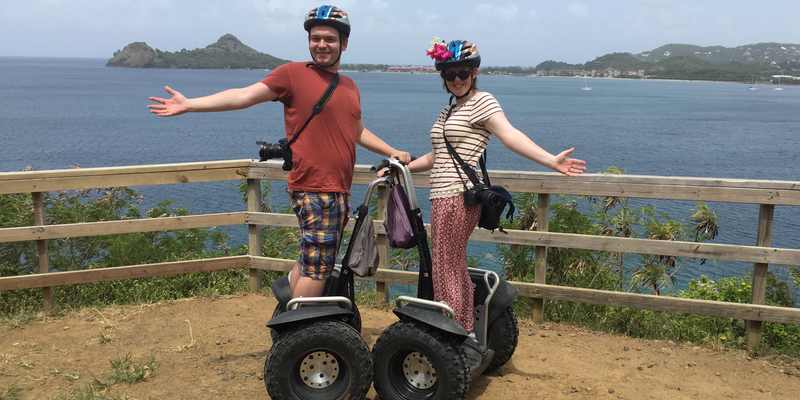 Sheldon was our guide along the trail. He was a curious mixture of bold bushman, with the names of plants and trees on the tip of his tongue, and 21st century thrill-seeker, flying through the undergrowth on the two-wheeled steed of a Segway.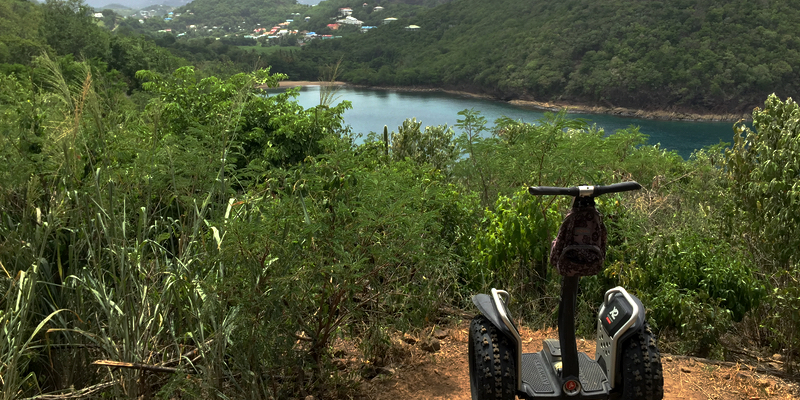 I'd had the St. Lucian Segway Tour in the back of my mind for some time, owing to its ballooning popularity and glowing reviews on TripAdvisor. I had no idea what to expect from the whole affair, but in my quest to take in as much of St. Lucia as possible the Segway adventure was completely irresistible.
Here's the concept: you get a quick training session on how to pilot a Segway (it's super easy, so no sweat) and then you swoop up a mountain path and discover some secluded look-out points and other little surprises. It's a classic hidden-trail hike, reimagined for the 21st century traveller.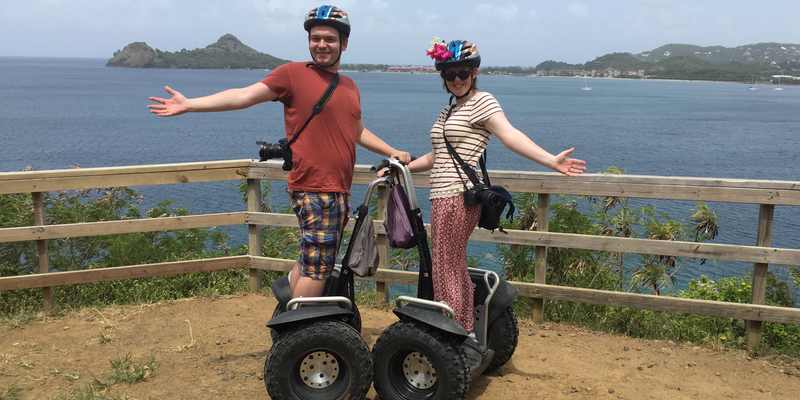 The Segway Tour has all the signposts of a tropical trek: tree-clad pathways, exotic vegetation, and secret viewpoints over mountain and sea. But what I found really refreshing about the tour is that it shied away from selling itself purely on the gimmick of the Segway ride. The Segway was ultimately rather coincidental to the tour, and largely served to help you cover as much ground as quickly as possible. The real objective of the tour is to engage St. Lucia with more than just your eyes, opening your taste, touch, and smell to the textures of the island.
Sheldon had a catalogue of sensory experiences hidden under his dreads. We crumbled Lemon Bay between our fingers to unlock its inner flavours. We slurped the soft, sticky flesh of orange mangoes and young grapefruit right from their knife-split skins. We scooped out the milky innards of hand-plucked bananas and fed the peel to fishes in a mountainside pool. We rode through clouds of yellow butterflies that spiralled on the ocean winds. Our Segway Tour was a scrapbook of quintessentially Lucian experiences, and I could write many more sentences just like the ones you've just read.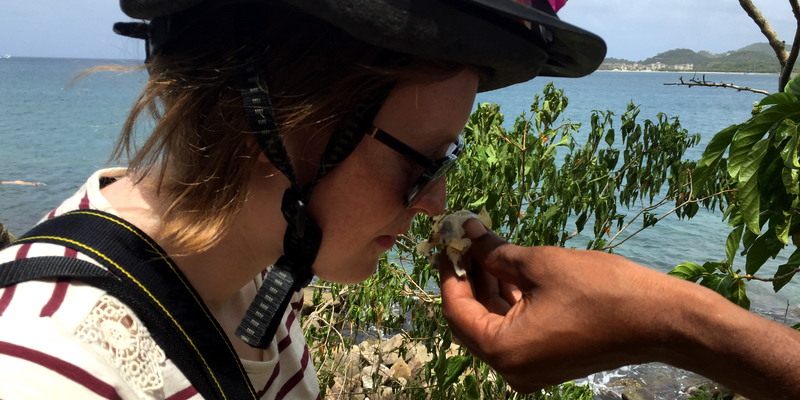 The Segway Tour also offers unprecedented value for keen photographers, especially those who have a penchant for snapping landscapes. The Belle Vue overlook offers an unmatched vantage over Rodney Bay and Pigeon Island, and the trail delivers you to some hard-to-reach spots that survey secret inlets and long-forgotten colonial ruins. It's one of the only places you can fully appreciate the long, slow curve of Reduit Beach as it sweeps into Pigeon Island and the Caribbean Sea beyond, punctuated by mast-staffs from Rodney Bay Marina.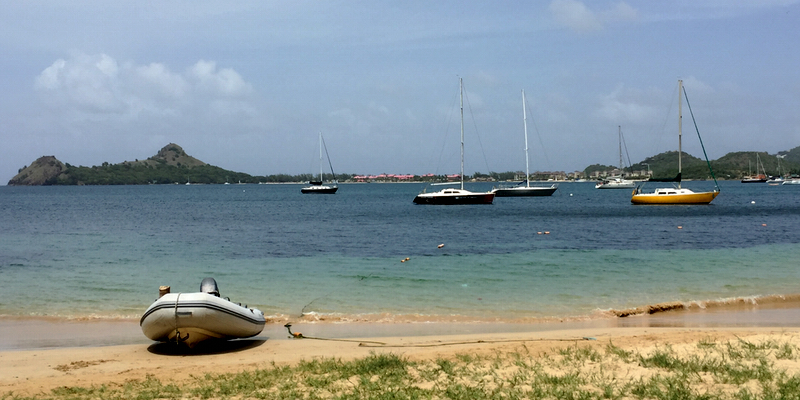 Cruising through the undergrowth on a Segway had an undeniable novel appeal, but it only served to strengthen what was already a rock-solid sight-seeing tour. If you want my advice, the best way to see, smell, taste, and touch St. Lucia is on your own two wheels.