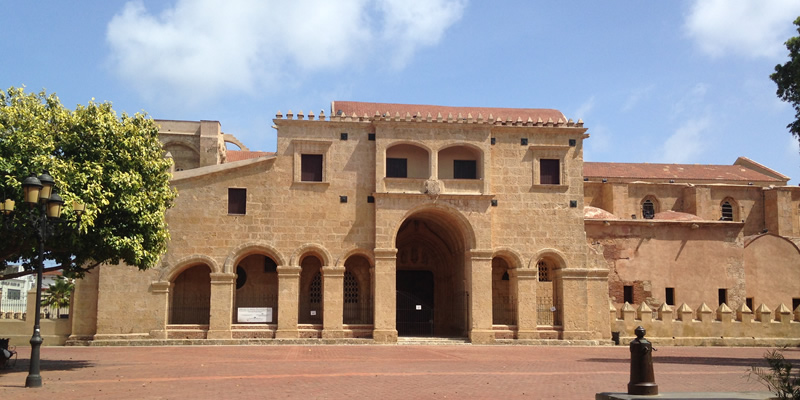 Tasha jetted off to the Dominican Republic to get a real taste of the culture, history and local life. From a guided tour of the capital city Santo Domingo, to a night at the classic Coco Bongos, she filled her boots with authentic Dominican Republic experiences. And it all began with pure luxury flying Club World with British Airways.
Flying Club World
Champagne on arrival? It's a given. On-board lie down bed? Just make yourself at home. Luxury? You've got oodles.  What does it mean? You're flying Club World with British Airways.
Flying Club World was the most perfect way to start my getaway. For those who have never flown Club World before, like me before this trip, it's basically British Airways finding all the most luxurious, sought after flight wish-lists and cramming them into a plane to make for a flight experience that leaves you wanting for nothing. With my own on-board bed, luxury 3 course meal, and everything else in between, I landed in Punta Cana feeling chilled to the core.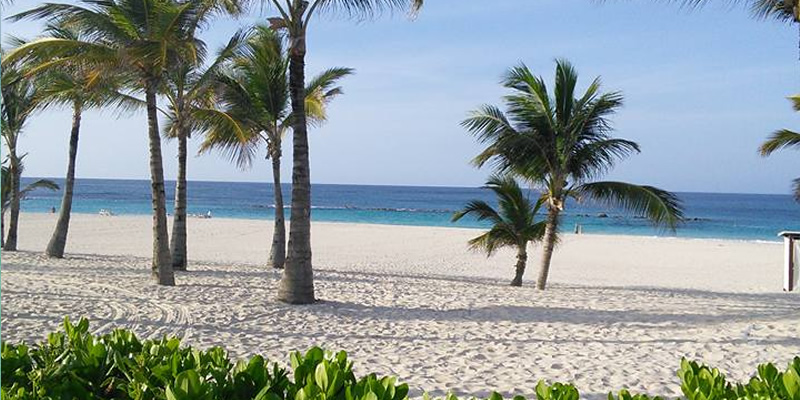 Santo Domingo – The City Tour
Santo Domingo is the Dominican Republic's capital city. It's a two hour bus ride west from Punta Cana but it's definitely worth a trip. The Santo Domingo city tour is a great way to soak up the local culture, architecture and learn more about the history of the Dominican Republic. Once in Santo Domingo, we let our eyes feed on the sights as we drove past the main landmarks, tasting our first flavour of one of the Caribbean's oldest cities. Hungry for more, we hopped onto a train to take a guided tour further into the city and gain the inside scoop.
Did you know: Santo Domingo is often used in American films as a replica of Havana as it's twice its size and much easier to film. Fact.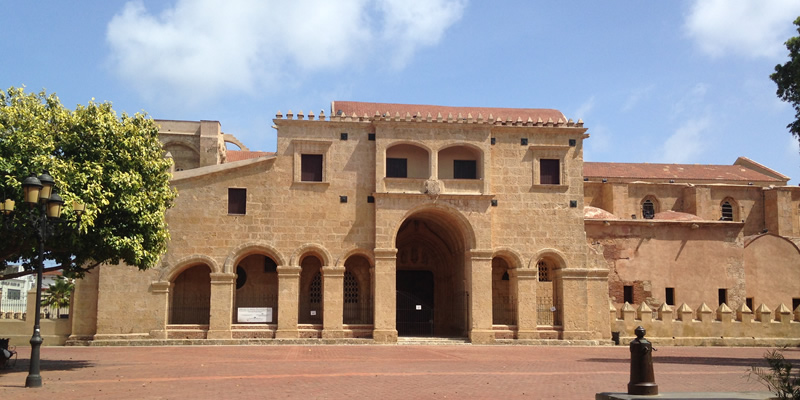 After the tour, we polished our dance shoes and set off to experience the traditional Sunday night folk dancing in Santo Domingo. All the locals gathered together to listen to the live music, have a dance and share in general merriment. We were welcomed with open arms and it wasn't long before we were joining them, dancing the night away. We were even treated to a few English songs so we could give our vocal chords a bit of welly. It was such an incredible evening and a real taste of life in the Dominican Republic.
Isla Saona
So far I had flown like a princess, fed my inner explorer with Dominican Republic history and put my dance moves to the test. Whatever next? A catamaran tour.
After heading further west from Punta Cana to La Romana, we hit the only mode of transport we hadn't already encountered. We cruised on the catamaran for the quite possibly the shortest 2 hours imaginable before we reached Isla Saona. If anyone mentions Isla Saona, the first thing that springs to mind is the incredible beaches. I thought the beaches we had walked across in main land Dominican Republic were top-notch, but this was something else. In fact, it was beyond beautiful. If that's even a thing? We had the pleasure of spending the day on Isla Saona and it sure felt incredible.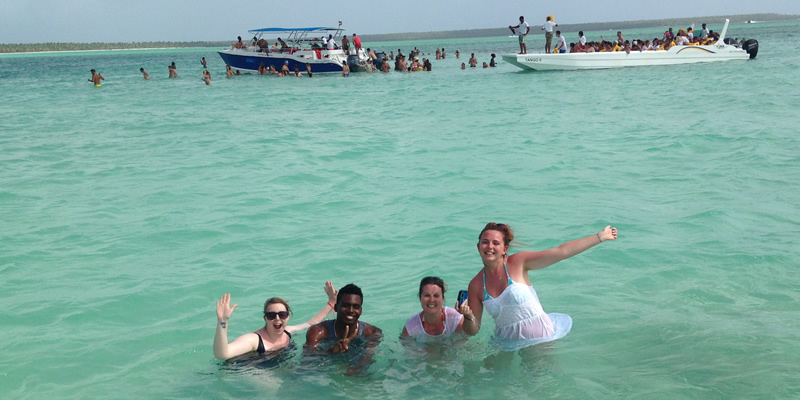 Our day sun-worshipping in paradise came to a close but the fun didn't end there. On the way back to La Romana we stopped amid a constellation of star fish to say hello. We hopped off the boat to take a closer look and they swam around us in the crystal clear water. Star-mendous.
Coco Bongos
Now a trip to the Dominican Republic wouldn't be a trip at all without a visit to the legendary Coco Bongos. So it would appear only right to mention it now. Oh, what a night. Once again the Dominicans gave us a genuine and heartfelt welcome and we joined them for a fantastic show. Unforgettable.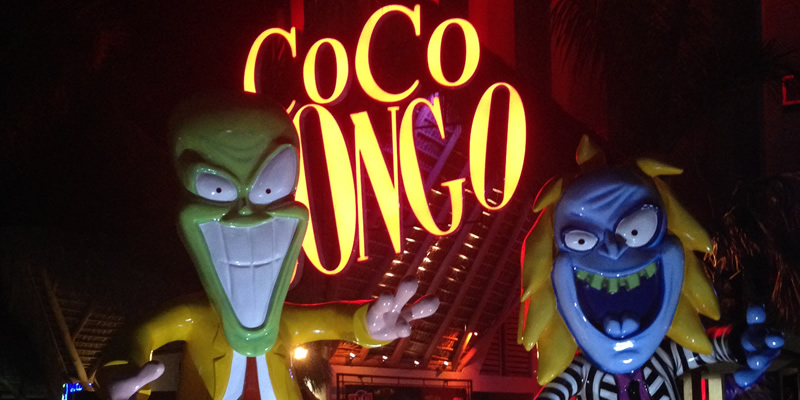 The charm of the Dominican Republic oozes out of every piece of architecture, grain of sand, and passer-by making a truly welcoming getaway. It really is a place that grabbed my heart and melted it in under the rays of the Caribbean sun.