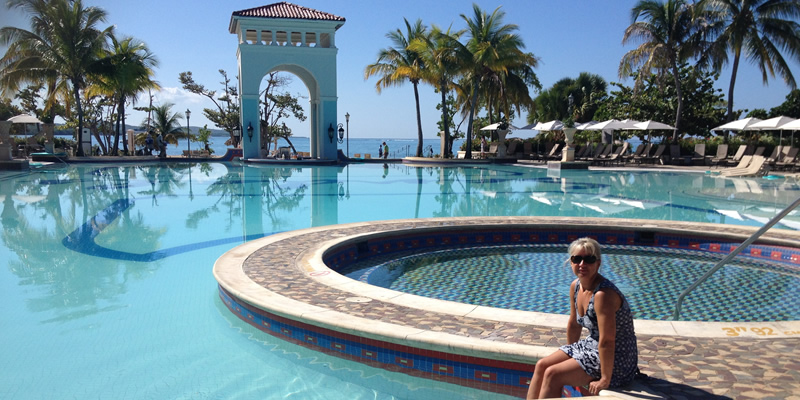 Julie and her hubby Lee decided to spend their 25th Wedding Anniversary in the luxurious Sandals Whitehouse. To make the getaway even more special (as if it wasn't already!) they decided to give the Sandals' butler experience a spin. Put it this way, Julie will never holiday any other way again! 
The Butler Experience
From the moment we stepped in to Sandals Whitehouse we were fizzing with excitement. It may have been partially down to the flute of bubbles we were handed as we walked through the door, but being greeted like royalty by our butler had us feeling pretty special. Sandals Resorts butler suites do exactly what they say on the tin; they come with a butler. Each of these aforementioned butlers are trained in partnership with the guild of professional English butlers to give them that extra special edge.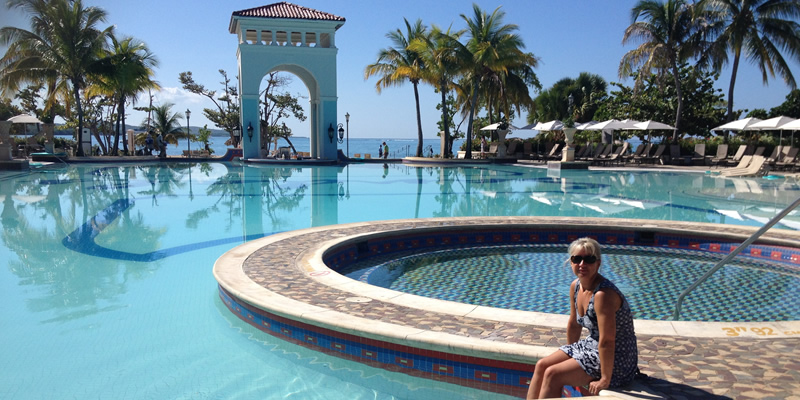 The Extra Special Touches
With the butler service we had a speedy check-in and were escorted straight to our room so would could ditch our cases and set out to take a look around the Sandals Whitehouse Resort and soak up the sun. The regal experience didn't end there. It simply got better and better. Our ever so kind butlers Devaughn and Ainsley made everything perfect for us. Even down to the smaller touches of decorating our rooms with petals, reserving us shaded beachfront seats that were close to the bar (but not too close!) and were on hand with towels and refreshments galore.  When we returned from a day sun-worshipping on the beach, we often found a bottle of fizz in an ice bucket and a hot bubbly bath waiting to be bathed in. If only I could magic my husband to do that at home…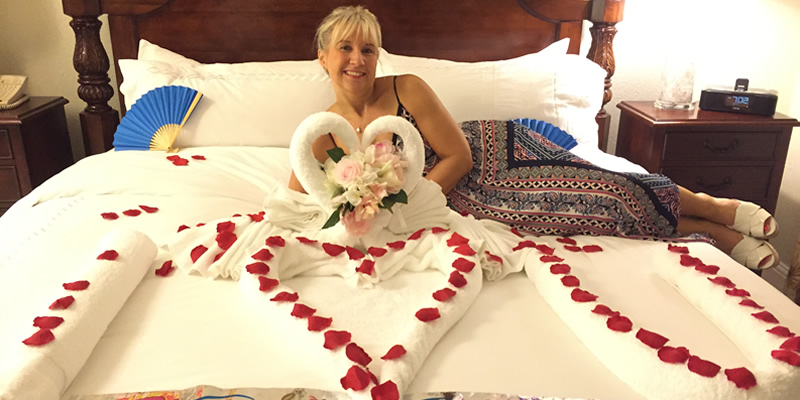 I had reservations that I would find the butler service intrusive but it was far from it. Devaughn and Ainsley were an amazing addition to our getaway. They were friendly, attentive, and managed to always be there without ever feeling imposing.
Couples Romance
To celebrate our anniversary it was only right to jump into the romantic swing of things and make the most of the couples experience that Sandals Whitehouse has to offer. We dined by candle light on the beach, took a couples blissful back massage treatment, drank mimosas with breakfast – we were relaxed to our eyeballs.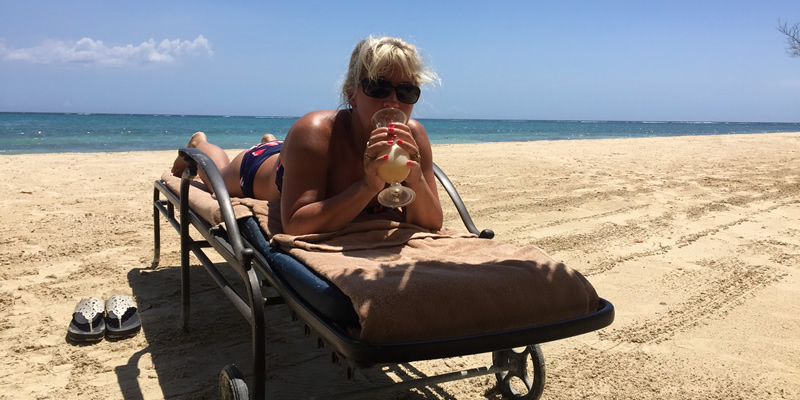 Our stay at Sandals Whitehouse was the ultimate romantic getaway. The butler experience added an extra slice of perfection that really did make everything extra special. I would definitely recommend giving it a spin. The only hard part is trying to get my hubby to take over the role since getting back home! Perhaps we'll just have to go back for more practise.
Get Involved
Want to grab your own slice of luxury at Sandals Whitehouse? Just have a little push of the bright orange button below and we'll give you a bell.