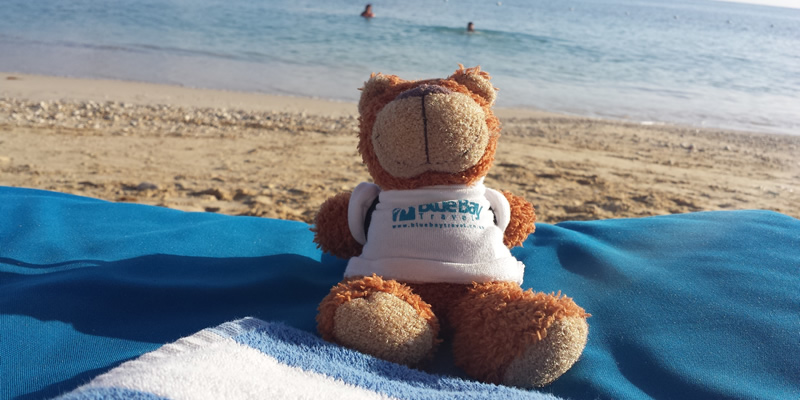 Andy reveals some top tips for making the most of a Jamaican getaway after taking an inside look at Moon Palace Jamaica Grande.
The early morning swim
For me, the best way to kick-start a getaway in the Caribbean and to brush off any hints of jet lag is with an early morning swim in the Caribbean Sea. Moon Palace Jamaica Grande is home to turquoise waters edged by a beautiful white-sand beach and stunning mountain backdrops so an early morning swim was a must.  There's nothing nicer than wading into the sea to have a splash around. So, I woke up early to go for a dip. Even at 5:30 in the morning the water was warm and felt like stepping into a bath. It's so peaceful with only the odd member of hotel staff going about their morning routine and the sound of the sea as background music. Try it sometime.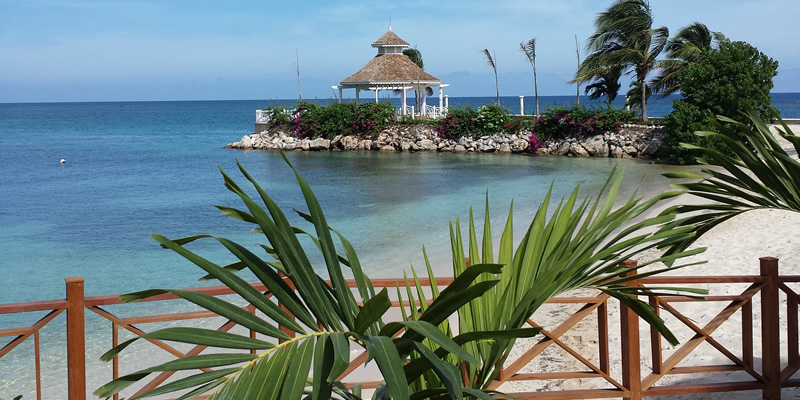 Dunn's River Falls
One of Jamaica's wonders is Dunn's River Falls. While staying at Moon Palace Jamaica Grande we jumped on-board a catamaran to take a peek for ourselves. En route we stopped to do a spot of snorkelling where we caught a glimpse of some of the stunning marine life that Jamaica has to offer. Dunn's River Falls themselves are made up of spring-fed terraced pools which cut through the lush green vegetation and feed into the Caribbean Sea. As part of the experience, we climbed the falls in a chain, holding hands with our fellow adventurers! If we weren't friends before, we certainly were after! It's an exhilarating experience as you climb over rocks and boulders against the current on your way to the top. The pools provide a little rest on your ascent. That is, until your guide gets you under one of the waterfalls for a refreshing icy blast where the power of the water awakens your senses. For those Holidaymakers not feeling up to wading through the water, there are steps that lead up the side of the falls. But there's still ample opportunity to take a dip in some of the pools for a little cooling off.
After our adventure on Dunn's River Falls, we jumped back on to the catamaran. The rum punch was out, the dancing was in full swing, and the crew fulfilled their mission of making sure we got a taste of Jamaican hospitality. Complete with delicious hot patties to replenish our energy after the exertion of the falls.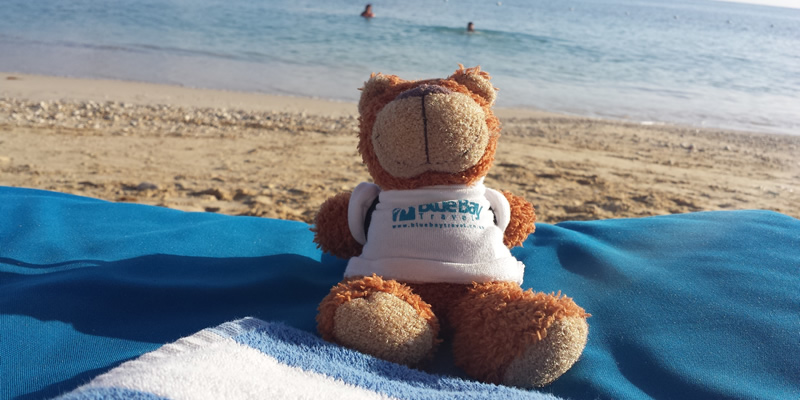 Scotchies Restaurant
Speaking of food, trying the local delicacies is one of the best things about exploring the world and Jamaican cuisine has a lot to offer on that front. From ackee and saltfish to curried goat or fried plantains, there's a host of delicious foods to sample. Of course, a trip to Jamaica wouldn't be complete without sampling some jerk chicken or pork. If you're after some authentic jerk, Scotchies Restaurant is the place to be. We went to for a little taste ourselves and sampled succulent meat cooked on giant wood burning pits. The sauce is heavenly, not too sweet or overly spicy (although it is hot!). It's well worth getting a little extra to have with breakfast. My personal favourite is with an omelette. Scotchies is also a good place to get an insight on the area from the locals and just to sit back and soak up the atmosphere.
There's lots to see and do in Jamaica and this is just a flavour.  Not forgetting visiting the beautiful vista on top of the Mystic Mountain. Oh yes, and bob-sledding back down. This was my first visit to Jamaica, I doubt it will be my last!
If you'd like to sample Moon Palace Jamaica Grande for yourself or experience Jamaica, just have a tickle of that lovely orange button.