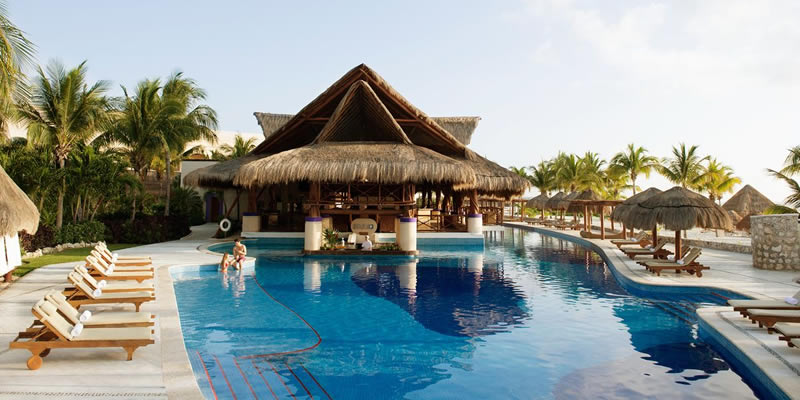 The staple of the Blue Bay Holidaymaker's luxury all-inclusive diet is Excellence Riviera Cancun. It's the bread and butter that envelops one of the Caribbean's tastiest holiday fillings, full of impeccable ingredients and garnished with glorious details. It's little surprise that this Mexican recipe of adults-only indulgence has accumulated a 98% satisfaction rating with our holidaymakers – you can read the reviews here.
Excellence Riviera Cancun has just completed a 3-year-long enhancement programme that's spruced and modernised the resort, retaining its mantle as the go-to getaway for travellers from around the globe. New additions and tactical enhancements incorporate the successes from the Excellence Hotel Group's most recent resort, Finest Playa Mujeres, and form a tantalising premonition of things to come at the soon-to-open Excellence El Carmen.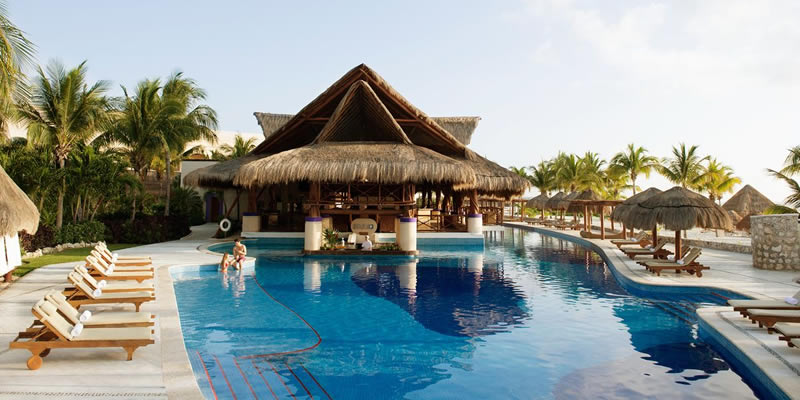 New found glory
Newcomers and aficionados alike will find something special tucked within the intricate inner workings of Excellence Riviera Cancun, and the recent additions are the proverbial icing on the cake (sandwich?):
•   All rooms renovated with brand-new beds and décor
•   Improved swim-up experience with a private double-size lounge bed on the terrace
•   Enhanced Excellence Club Lounge with premium spirits, smart buffet, lounge living room, and concierge area
•   More Rooftop Terrace Suites with Plunge Pool, the hotel's most in-demand room category
•   A brand-new Spanish Tapas restaurant for à la carte dining
•   A brand-new Sports Bar with snacks menu, rounding the à la carte offerings up to 10 restaurants
•   A brand-new Coffeehouse with loads of coffees, teas, pastries, paninis and snacks
•   Complete revamp of the 5 gourmet restaurants: Lobster House, Grill, Spice, Barcelona and Toscana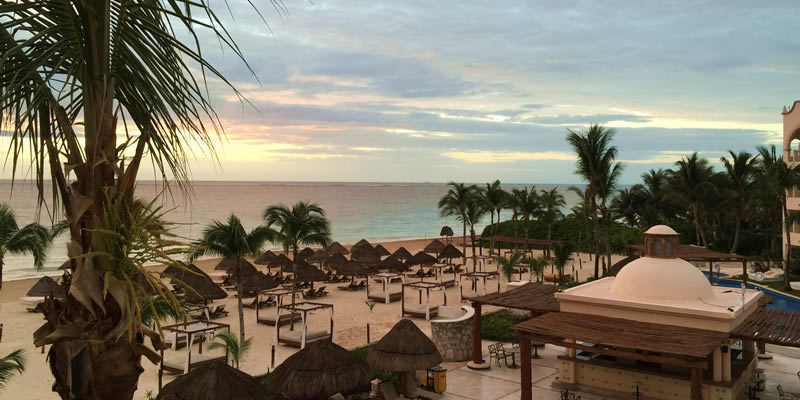 The Next Level
There's far too much to tell about Excellence Riviera Cancun than will fit in a bite-sized blog. For a buffet offering of everything at Excellence Riviera Cancun, click here.
If you'd prefer to talk to a real-life Excellence guru, just have a press of that friendly orange button.
Make your sandwich and eat it, Holidaymaker.

Discover Excellence Riviera Cancun from only £1,240pp