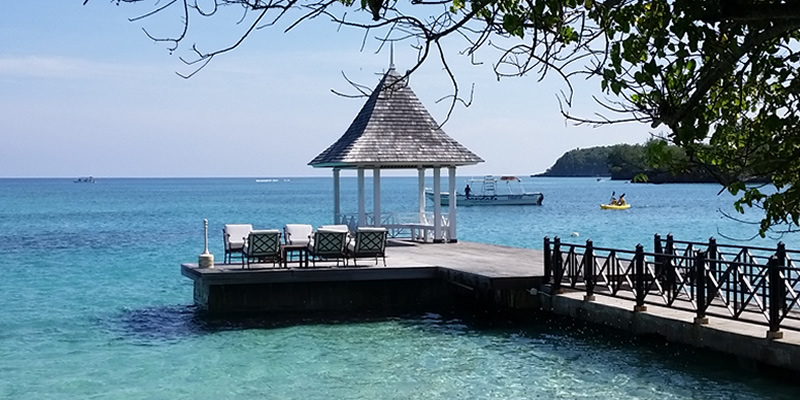 Carly had a romantic twist to her Caribbean getaway as she explored the wedding specials that the adults-only Sandals Resorts and their family-friendly sisters Beaches had to offer in Jamaica. She left for home feeling ready to plan the wedding of her dreams! 
A Top Spot
My first ever trip to the Caribbean took me on a wonderful journey to beautiful Jamaica to explore Sandals and Beaches Resorts and their spectacular Weddings. From the party atmosphere of Sandals Ochi Beach, to the relaxing and breathtaking location of Sandals Royal Plantation, oh and not forgetting the fun-filled family resorts of Beaches Ochi Rios and Beaches Negril, I realised that there really is a perfect resort for any bride dreaming of a Caribbean wedding.
Let's face it, every girl has dreamed of their wedding day since the age of about 8! Well, I certainly have. The colours, the flowers, the dresses, the music… need I go on?  From the second the ring is on the finger, everything from this moment until the wedding day is spent planning to make everything perfect! Well, Sandals and Beaches Resorts certainly make sure they have everything covered when it comes to planning to the finest detail.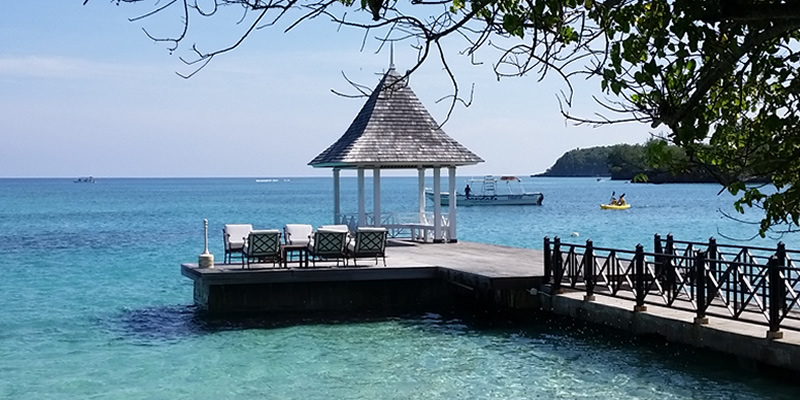 The Finer Details
It all starts with the free Beautiful Beginnings wedding package available at Sandals and Beaches Resorts which is a real bonus for kick-starting that dream wedding plan. For this package the bride gets a graceful bouquet of 5 magenta orchids, white table linen, a centrepiece and an amazing two tier cake. For the special place to say 'I do', there's the picturesque gardens, stunning beach locations and poolside cocktail receptions. From here, the happy couple can customise the Beautiful Beginnings package to add their personal flare. Design to your heart's content Brides… and Grooms. Let's not forget the Grooms, it's their day too after all!
I had the pleasure of tasting the amazing wedding cake that's available. The best cake I have ever tasted in my life. You get to choose from various flavours; chocolate cake, red velvet, fruit cake, a classic sponge, and add your own choice of fillings too. I highly recommend the red velvet cake with pina colada filling. Pure heaven in a cake. My mouth waters just thinking about the deliciousness.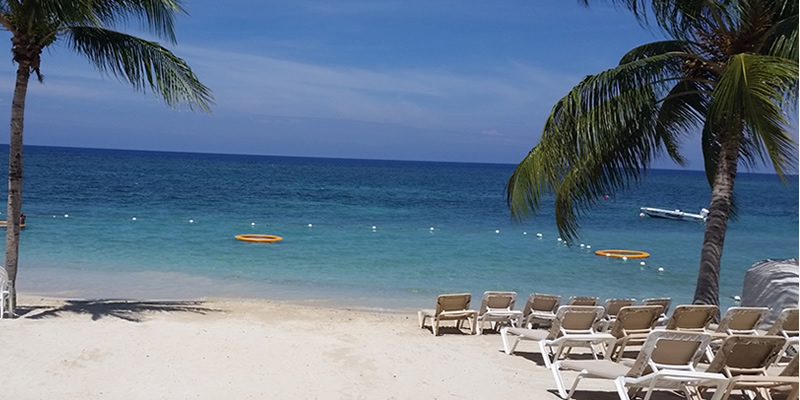 I sampled the menus for the wedding dinner and it was top-notch. My favourite was the lamb; cooked to perfection and so tender. I was lucky enough to enjoy a wedding set up on the Popcorn and Palms Lawn at Sandals Ochi Beach. It was a great show of how each wedding can be tailored to the happy couple. There was a Zebra print set-up and entertainment from a local Regge band. It certainly got the party going. On top of this I tested out all of the signature cocktails that come with each wedding theme. Yum.
The entire experience was just fantastic. I have fallen in love with Sandals, Beaches and Jamaica and have been secretly planning my wedding there ever since…now just to find a Groom!