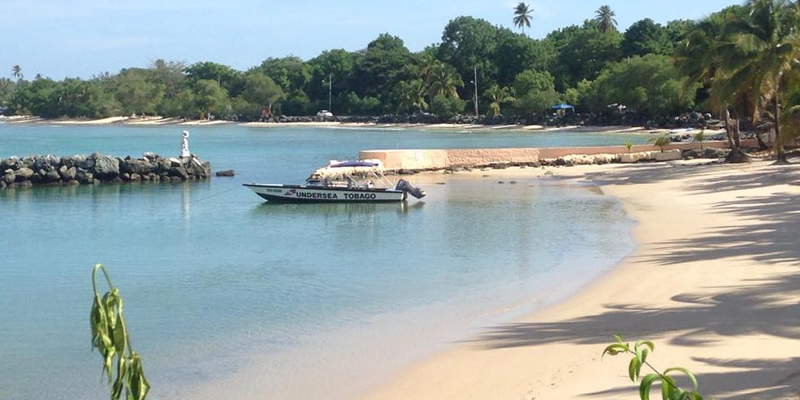 Christina's wanderlust was tickled by the allure of Tobago so she jetted off to find out more. She spent a little time at Coco Reef Hotel in the town of Crown Point and went out in search of a taste of island life. It's safe to say she enjoyed soaking up Tobago's unique charm. 
Coco Reef Hotel
Coco Reef Hotel will always stay fixed firmly in my memory for its personal touches. It's not every getaway you arrive to find your name on a plaque hanging on your door, welcoming you home. And, there's even more personalised gems waiting for you inside. What's more, you get to take the door sign home with you as a little memento of your getaway.
The staff at Coco Reef Hotel go above and beyond to make you feel at home. All special requests are covered so you can relax and enjoy your getaway, leaving you to feel truly extra special. Coco Reef Hotel has an elegant, glitzy vibe, a very pretty beach, and the most spectacular sunset. I love a good sunset, and that box was certainly ticked.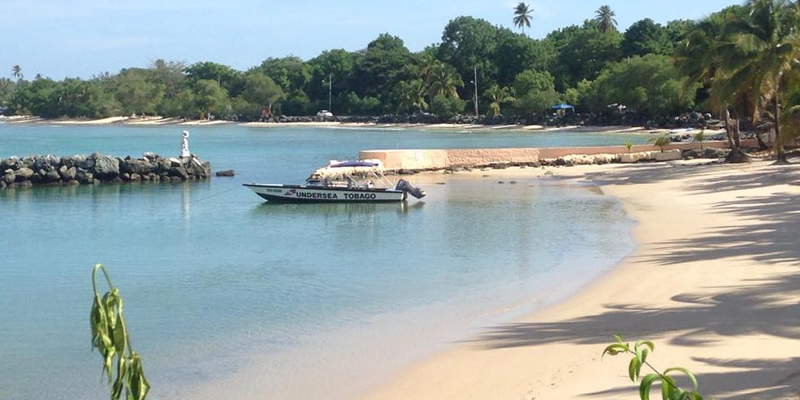 Tobago is a hotspot for twitchers. There's 470 species of birds on the island that you can spot enjoying life when you go out and about. Coco Reef Hotel  provides its own bird entertainment with the aptly named Coco the hawk who comes down to breakfast every so often, another taste of the hotel's unique flavour.
Healing with Horses
Healing with Horses is a heart-warming experience for horse-lovers and inquisitive Holidaymakers alike. Located just 15 minutes from Coco Reef Hotel in Buccoo, it's definitely worth a visit. The charity provide therapeutic services for those with learning difficulties and welcomes everyone to go along to see what they get up to. The rescue horses have a jolly good retirement, soaking up the sun and going for the odd swim up two. A big win for all!
The horses are treated like royalty, as they should. Each one is named and lovingly looked after by the host of volunteers. A trip to Healing with Horses gives you the chance to spend a little time with the horses and take them for a cheeky ride. You're provided with a pair of crocs, a yoga mat saddle, and you talk to your horse to your heart's content.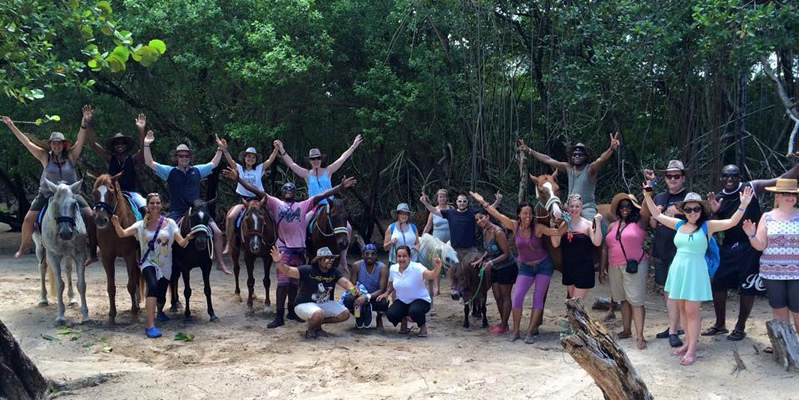 Choosing your horse is an experience itself. The budding riders line up and the horses are then invited to choose their partner. After getting aptly prepared, you set off on our journey, talking to the horses to encourage them to take the trip. One horse decided to change its mind so there was a quick switch to a horse who was feeling a little more energetic! For other horses, however, they decided to tag along for the journey, which was okay too!
We had a gentle ride to the nearby beach before making the return trip across the bay through the water. Yes, that's right, we took them for a cheeky dip in the water! Which, so it happens, provides a very therapeutic end to the journey for the horses. It was a great experience and left me feeling all warm and fuzzy inside. Another satisfying glimpse into Tobago's unique character.
If the personal charm of Coco Reef Hotel has sparked your wanderlust, have a tickle of that lovely orange button.