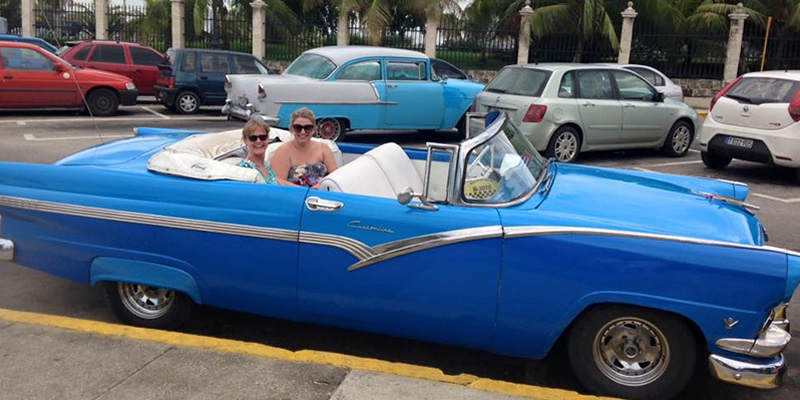 Gemma and Jac took a whirlwind tour of Cuba. Here Gemma reveals her recipe for a top Cuban getaway: how to soak up the Cuban vigour in 3 epic days.
Start with a dash of mojito
We spent our first night exclusively at the Hotel Nacional De Cuba in the Al Golfo Bar sipping on mojitos. They're hands down the best mojitos you will ever taste. Don't believe me? Try the Mafia Mojito; you will be blown away. If you're feeling particularly Cuban, the Cohiba Cigars take the experience to the next-level.
Al Golfo itself is studded in dark mahogany wood and the walls are donned with pictures and memorabilia from special guests that have walked through the doors, from the likes of Frank Sinatra to US President James Carter and Winston Churchill.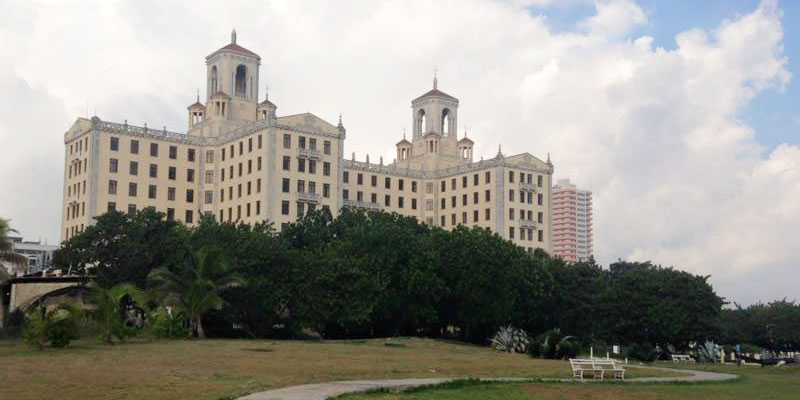 Combine with local cuisine at Nacional De Cuba
The La Barraca restaurant at the Nacional De Cuba has spectacular views over the ocean and an equally eye wooing menu.  We feasted our senses on a whole host of dishes cooked fresh on charcoal and served in clay pots. My personal favourite? The beef. My mouth's watering a little now.
Mix in a little culture
Hotel Ambos Mundos was Ernest Hemingway's favourite hotel. If that's not enough to draw you in for a closer look, then the unique atmosphere inside will have you in like a flash. It's the epitome of the roaring 20s: a pianist tinkles away in the reception while you wander around the mini museum and take an original cage lift to the top floor for a 360 degree view of Old Havana and the bay. All this, accompanied by a pina colada served in a pineapple. The most luxurious, creamy cocktail I've ever tasted.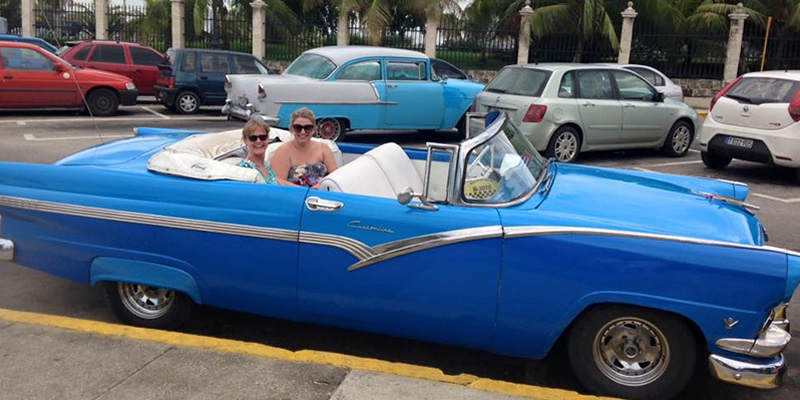 Sprinkle on a City Tour  
We spent our second day on a City Tour in a Vintage American Car. It gives you the lay of the land and allows you to spot places of interest that you'd like to take a closer look at during the rest of your stay. Top tip: book your trip before you go to save time while you're there, especially if you're only there for a short time.
The tour left the hotel at 10am. The driver was ours for 3.5 hours and the guide would have stayed until we'd soaked up every scrap of information possible. The City Tour gave us a great opportunity to eat out in Old Havana at our own leisure and included a tour of Havana's Cigar Factory. It's interesting to see the skill of cigar making, which, I'm sorry to say, is not the same as the tales would suggest. Sorry to dash the illusion, Holidaymakers. Instead they have a nifty machine that holds the power.
It appears that there's been too much time without a mention of a cocktail. So, let's nip into La Floridita in Old Havana, another of Hemmingway's favourite haunts, and sample their daiquiri.
"This frozen daiquiri," wrote Hemmingway in Islands in the Stream, "so well beaten as it is, looks like the sea where the wave falls away from the bow of a ship when she is doing thirty knots."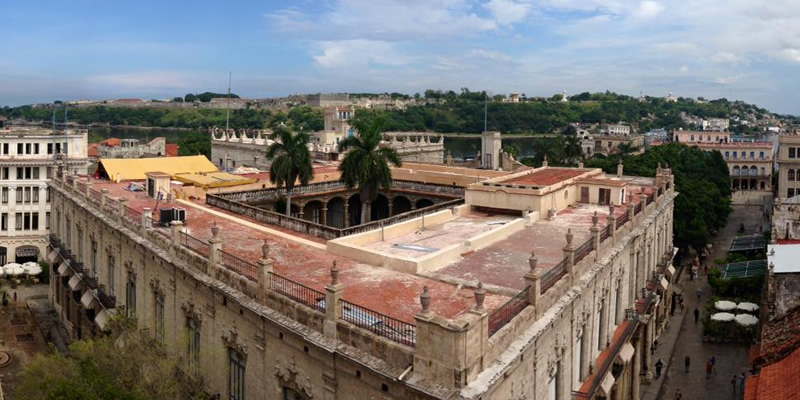 Discover Old Havana to taste
Our third day saw us wandering around Old Havana, soaking up the sights, smells, sounds and its Cuban charm. It is just as you expect: colourful buildings, small back streets, vintage cars, amazing churches, interesting museums, street performers, markets, and full of lovely diverse people and cultures. Oh and did I mention those incredible vintage cars? We hopped in a Coco Taxi and headed down to the Malecón, an esplanade that runs from Havana's harbour.  These taxis are incredible. They're named after their Coconut physic and are a fun way to nip down the back streets of Havana that the big American cars cannot go down, while snapping videos and pictures with the wind in your hair. And there you have it Holidaymakers, a recipe for a top getaway.
Get Involved
Have you discovered Havana? Tell us about your escapades in the comments below.