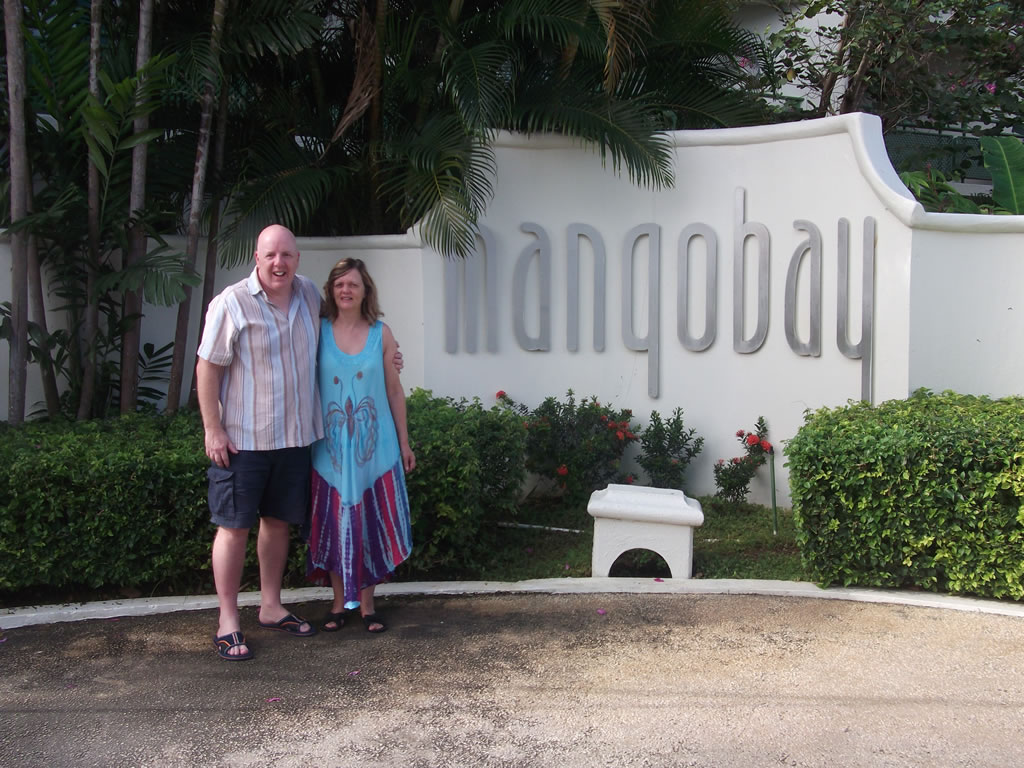 Martin Howard has just returned from a 7 night all-inclusive stay at Mango Bay Barbados. Martin was the lucky winner of one of our awesome competitions, so let him take you through his experience of being a Blue Bay Travel prize winner in his own words…
We never have any luck my wife and I! A tenner on the lottery is about as good as it gets, until a fateful day last month. But first, a bit of a back story for you…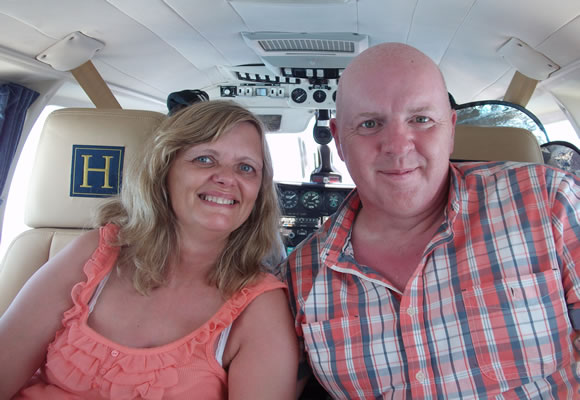 We went on holiday to Mauritius in September for mine and my wife Janette's 26th wedding anniversary and her 50th birthday, and had a great time. When we got back to the UK we got the post-holiday blues pretty much straight away. Perusing my emails one night I spotted an email from Blue Bay Travel. We'd been to Buccament Bay Resort with Blue Bay Travel for our Silver Wedding Anniversary in September 2014 (another fantastic holiday), so I confirmed my entry to win a trip to Barbados, wishfully trying to get over the holiday blues. I entered the competition and promptly forgot all about it. Cut to Thursday evening, I get a phone call from Martyn in their Marketing team: "Congratulations! you are the winner of our competition!". "What competition?" I say. "You've won a 7 night 4* All Inclusive holiday to Mango Bay in Barbados!". …"You are joking?", "No!".
Fast forward to the 15th November. Janette and I are in Glasgow Airport awaiting our flight to Barbados. We still can't quite believe that we've won this holiday. The flight was with Thomas Cook and was comfortable. There was quite a bit of legroom and the in-flight meal was tasty. We landed in Barbados at 3:00pm local time, and the journey to Mango Bay Barbados was about 45mins. We were greeted by Cara in reception who happily showed us around the hotel and facilities, and then to our room. This was a very pleasant surprise as we'd been upgraded to an Ocean Front Room on the ground floor. We were literally 15 metres from the beach!!
We booked in for dinner and retired to bed at about 9:00pm after a long day. Waking up on Monday to glorious sunshine was a great way to start the week and our holiday. We took a lovely walk along the beach and had a good nosey around the hotel. Mango Bay is a boutique hotel with 76 rooms, it's quite compact and I'd say it's no longer than 100 metres from the front car park to the beach. We saw this as a bonus as everything you need is close by. The restaurant is very close to the beach and you get great views of the coast whilst dining.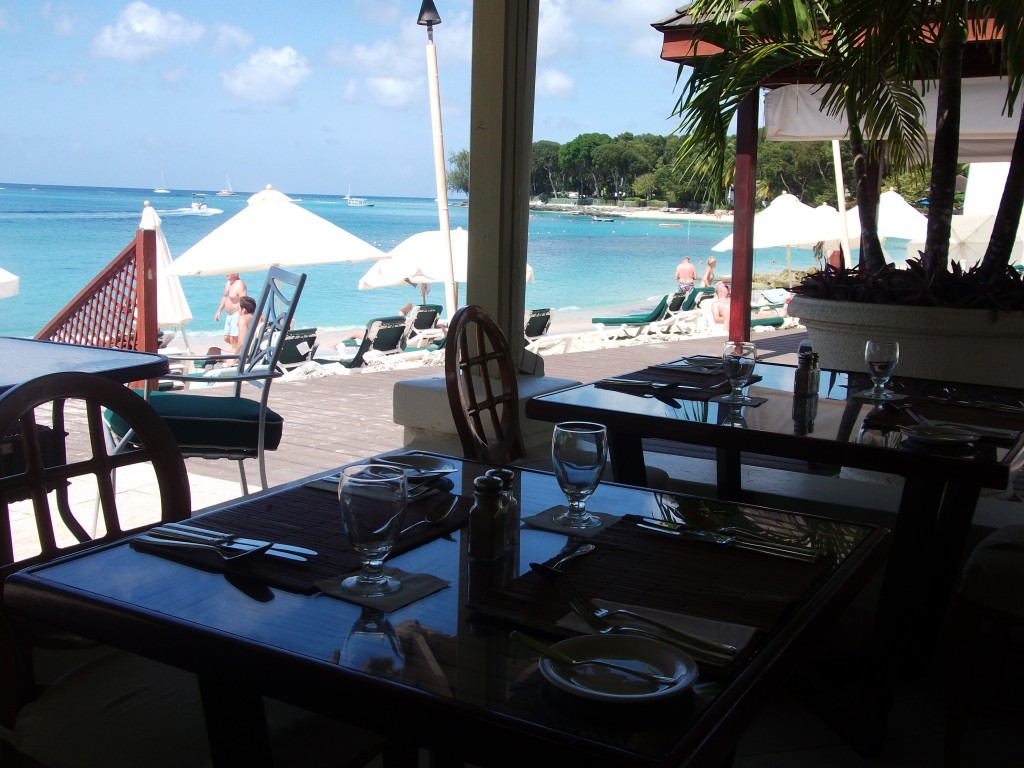 What really makes this hotel special is the staff. Without exception they were magnificent. The beach boys work hard to keep the beach and loungers clean and tidy. The bar staff are great and soon get to know your favourite drinks and regularly top you up when you are relaxing by the pool or on the beach. The housemaids did a brilliant job keeping our room spic and span, and the restaurant staff are friendly and quick with your order.
The food was very good. There was so much choice, all very well presented. I had poached eggs with breakfast most mornings that were cooked to perfection and there was always a healthy queue for the omelettes. Dinner is quite formal (no shorts for men, and a collared shirt), but I liked this as it was nice to look smart for dinner. There was entertainment most evenings and it was better than expected! The stilt man was a personal highlight.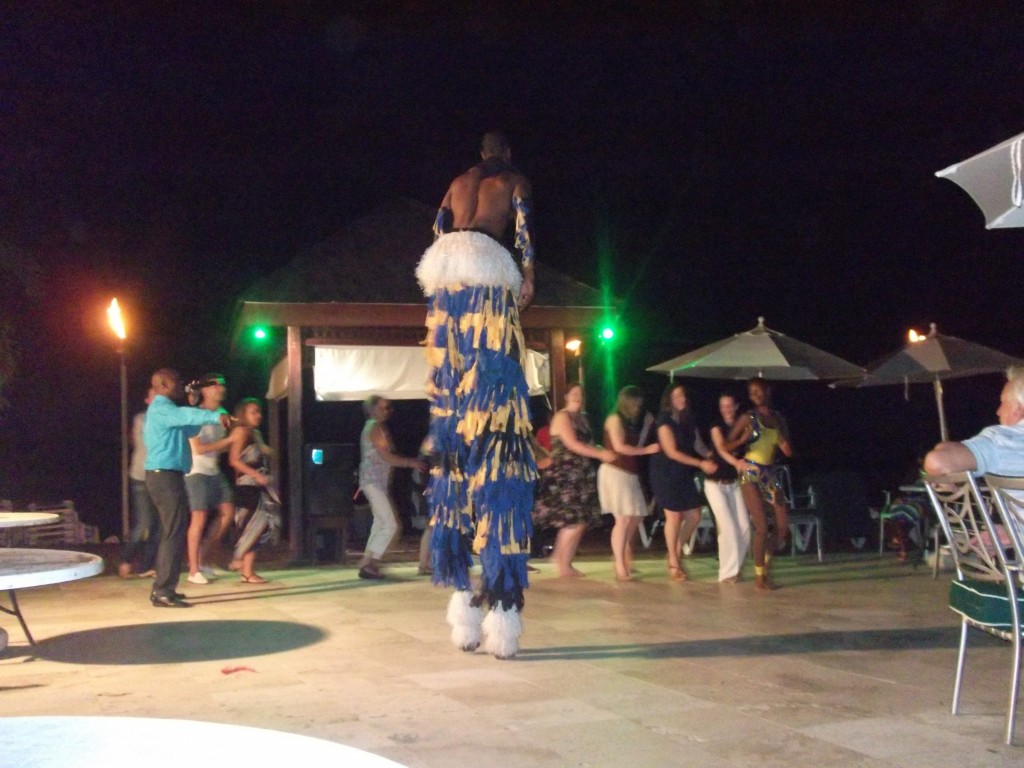 We like to do a mixture of activities when we're on holiday. We were thrilled when we discovered that there are two complimentary boat trips included when you stay. A catamaran trip to swim with turtles and a glass bottom boat trip. Both were very enjoyable. All you need to do is book them in with reception, and I recommend booking them as soon as you arrive as they are understandably very popular.
Our holiday we had won was completely all-inclusive, so we hadn't spent a penny yet. We decided to have a splurge and booked afternoon tea at Sandy Lane Hotel; it's just a mile or so from Mango Bay. For those of you that don't know this is a very prestigious hotel favoured by many celebrities, footballers, actors etc. It's a lovely hotel and unsurprisingly quite expensive to stay there. Be warned though, don't be too greedy. We ordered an Afternoon Tea and a Light Tea. One Afternoon Tea would have been enough. It was delicious, but I've never had so much cake in one sitting!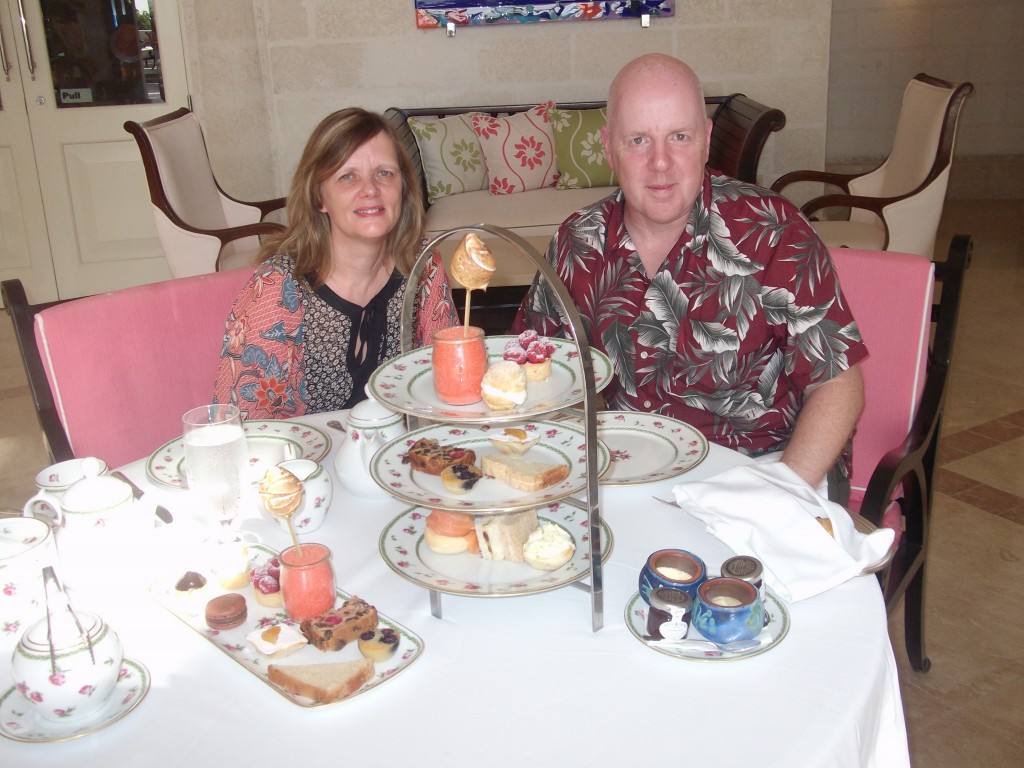 Mango Bay is ideally located in Holetown. There's a magnificent shopping centre called Limegrove which is full of designer shops and restaurants. If you like designer gear this is the place for you, and it's duty free! 1st street and 2nd street is the place to go for bars, restaurants and nightlife if you fancy a change from the hotel, and both streets are within staggering distance of the resort.
On one of the evenings the hotel read out any anniversaries and birthdays of guests, which was a nice touch. They also read out any returning guests. There were a lot! This I feel is a testament to how the hotel treats their holidaymakers. It's always a good sign when guests keep returning for more.
Far too soon it was the last day of our holiday. I can honestly say it was one of the best holidays that we've ever been on. Barbados is a beautiful island and all the locals we met were very friendly and open. Without a doubt Mango Bay Barbados is fantastic, and the many positive comments from holidaymakers and TripAdvisor prove this. I would not hesitate in recommending this hotel, and we hope to return one day very soon.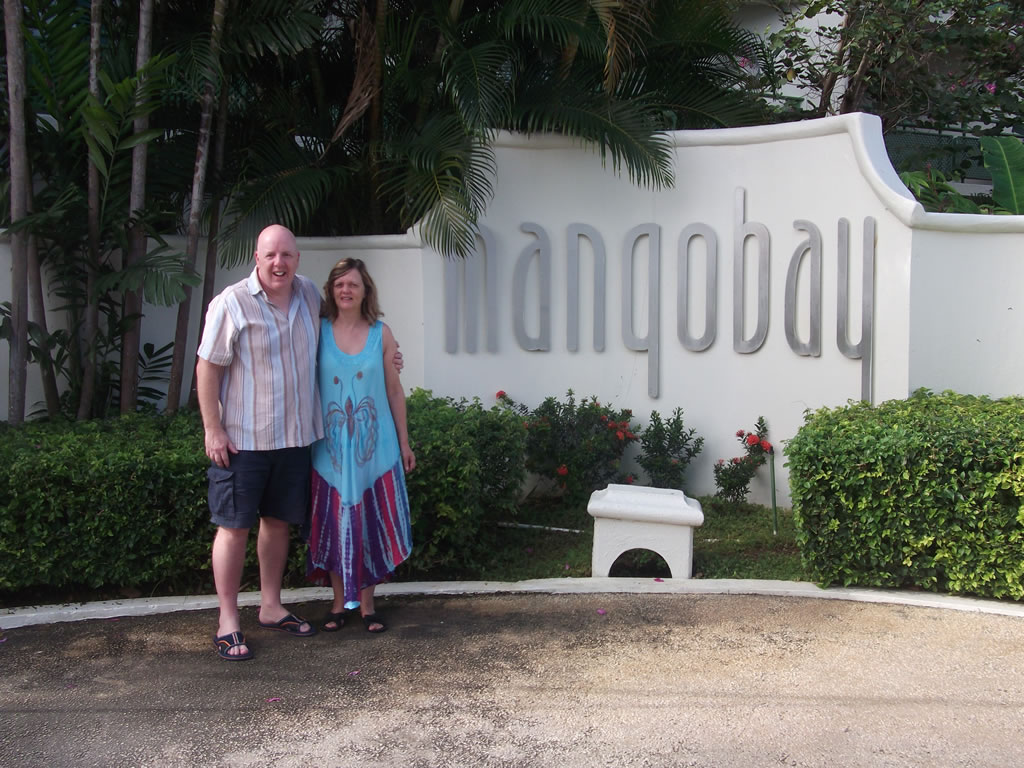 Finally I'd like to thank Blue Bay Travel. We had a truly wonderful holiday. I recommended Blue Bay Travel to friends who were looking for a holiday earlier this year after we'd had such a good time in St. Vincent in 2014. They went to Playa Mujeres and also had a brilliant time. So much so that they have booked again for next year! Keep up the great work guys! If you're wondering if it's worth entering one of their incredible competitions, do it! You never know, it could be you…