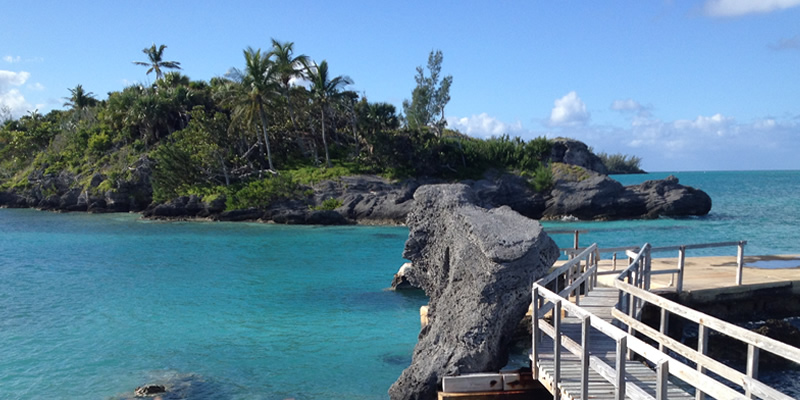 Phil jetted off to discover a new spot on the Blue Bay Travel map: Bermuda. An island filled with history and all things nautical, Phil had a ball soaking up all the juicy details. Here's the low down on what he discovered.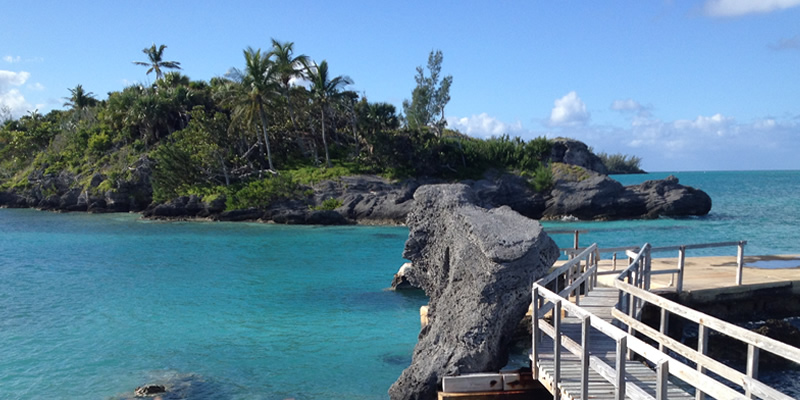 St George's
Bermuda is an island of coral reef fringed by soft pink sand beaches and inviting turquoise waters. It sits atop an extinct volcano, two thirds of the way across the Atlantic Ocean. The coastline of Bermuda is out of this world, but there's also so much more to this jewel in the ocean. Bermuda is steeped in culture and history with its original capital, the town of St. George located in the east end of the island, recognised as a UNESCO World Heritage Site.
St George is where Bermuda began becoming inhabited by the surviving crew and passengers of an English ship, the "Sea Venture", which was carrying supplies to a settlement in Jamestown Virginia in 1609.  This living history of Bermuda can be enjoyed daily as many of the original buildings and fortifications have been lovingly maintained and historical re-enactments are regular features.
Fun Fact: The picturesque white roofs of all the buildings are shaped to collect and channel rainwater into storage tanks. The white cement wash compound used to paint them sanitizes the rainwater as it runs off.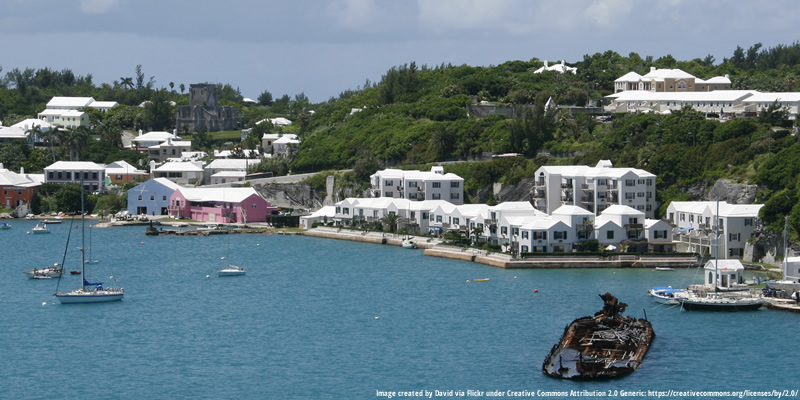 Taking to the Waters
With a rich nautical heritage, Bermuda is a sailor's paradise. So much so that it's due to play host to the 35th Americas Cup in June 2017. For those Holidaymakers wanting to experience the various water-borne activities for themselves, there are 16ft speed boats for hire at less than $200 for four hours, kayaking tours, jet-ski tours navigating spectacular hidden waterways, paddleboards for hire and glass bottom boats all ready to have you out on the briny.  For those who prefer their fun beneath the waves, Bermuda has more than forty of the most accessible shipwrecks in the world to dive around.  Even closer to the water's surface there is a plethora of reefs teeming with marine life, just a few meters from the shore in safe shallow waters.
Whether walking around the city of Hamilton choosing the next gourmet restaurant to try, or exploring the secluded little villages and their local rum shacks and fish frys, I felt more at ease in Bermuda than I have anywhere in the world.  This, combined with Berumda's rich history sets it apart from other island destinations. So, pull on your Bermuda shorts, enjoy the fresh invigorating sea air, the pleasant sub-tropical temperatures, blue crystalline waters, warm hospitality, sumptuous food and refreshing beverages of Bermuda.  You haven't lived until you've sampled a traditional cod fish breakfast or a rum swizzle! Cheers!
Get Involved
Have you discovered Bermuda? Tell us your thoughts in the comments below.