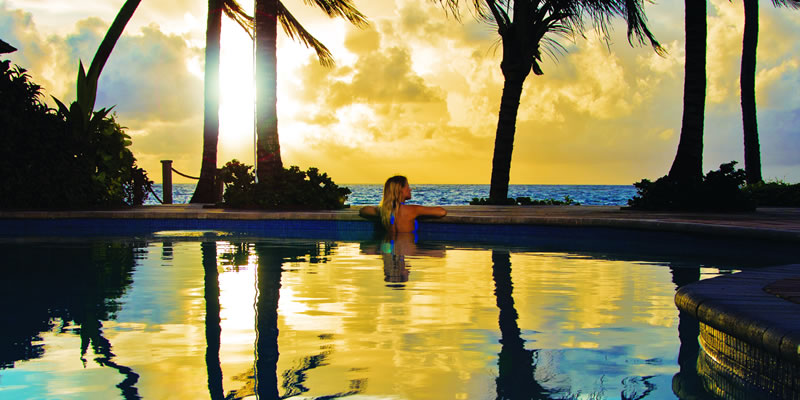 We've completely fallen in love with Coconut Bay Beach Resort & Spa here at Blue Bay Travel. It's renowned as the most popular all-inclusive hotel in St. Lucia, thanks to its unique two-pronged approach to Caribbean escapes. This award-winning 4-star hideaway awaits you with 4 restaurants, a beach grill and 6 bars serving premium drinks, delightful pan-Asian cuisine, and buffet-style dining, and you'll be treated to nightly entertainment including a Caribbean night and a karaoke party. Here's everything you need to know about this outstanding beachfront escape.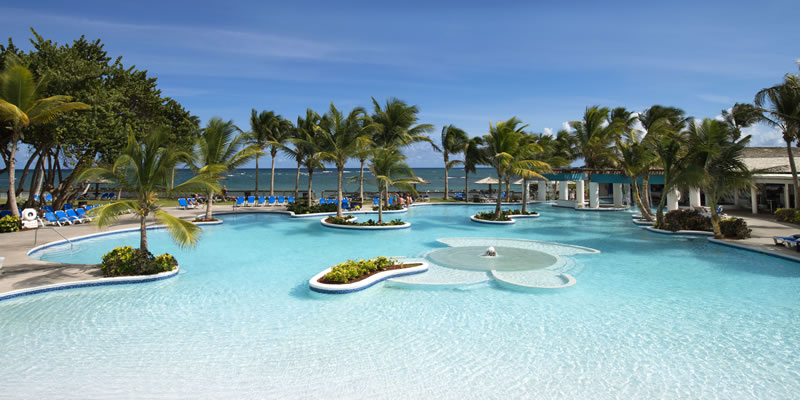 One hotel, two worlds
Coconut Bay Beach Resort & Spa aims to provide the best holidays for holidaymakers of all ages, without compromise. The resort has ingeniously cleft itself into two halves to achieve this goal, providing an adults-only wing for couples' escapes and a family-friendly wing for holidaymakers of all ages. Named Harmony and Splash respectively, this two-world design offers unprecedented variety and lifelong memories.
Harmony
Harmony offers tranquil escapes just for adults. Treat yourself to a rejuvenating spa treatment at one of the oceanfront cabanas at the Kai Mer Spa, chill out in the adults-only pool, and feel the romance exuded by this beautiful beachfront in the Caribbean. There are even accommodations in the Harmony wing specifically designed with couples in mind, so the adults-only feeling lives with you throughout your entire stay. The word "oasis" gets thrown around a lot these days, but Harmony at Coconut Bay Beach Resort & Spa really does encapsulate the quintessential tranquillity of the Caribbean.
Splash
If you're young, or young at heart, Splash awaits you with a host of activities that blows the competition out of the water. Make use of St. Lucia's largest water park with a lazy river and two water slides, get active in a paintball course, and let your children live the dream in the  fully supervised CocoLand Kidz Klub, which includes a pirate ship, a fountain playground, and a miniature zip line. The TripAdvisor community voted Coconut Bay Beach Resort & Spa one of the Top 10 Family Hotels in the Caribbean, so its wonderland of activities has certainly captured the hearts and minds of holidaymakers the world over.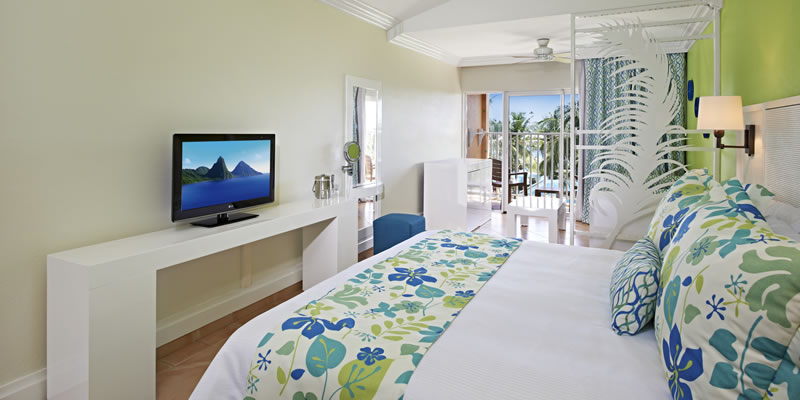 See St. Lucia
The exotic south-coast location of Coconut Bay Beach Resort & Spa makes it an ideal place for discovering the sights, sounds, and scents of St. Lucia. The resort's tour desk can arrange a wealth of tours and excursions (for a little extra coin), including three signature outings:
•   Soufriere Exotica Half-Day Tour – Explore the breath-taking west-coast landscapes of St. Lucia: enjoy the warm mineral springs, a therapeutic mud bath, and snorkelling just beyond the beautiful white sands of Jalousie Beach at the base of the Pitons.
•   Island Adventure – Venture across St. Lucia on a private tour: see banana plantations, Morne Fortune, La Place Carenage, the capitol city of Castries, and much more.
•   Dennery Seafood Saturday – A seafood extravaganza in the town of Dennery: make your choice for dinner among freshly cooked meals and tasty cocktails.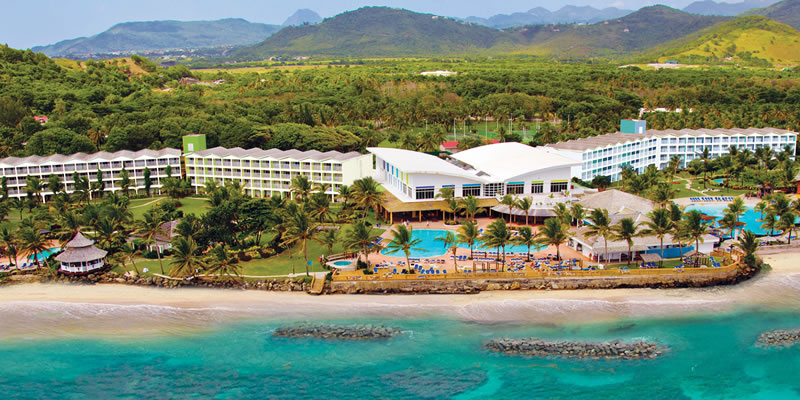 Try it yourself
Now that you've had an eyeful of everything Coconut Bay Beach Resort & Spa has to offer, have a click of that friendly orange button and we'll be in touch with more details about this excellent value getaway. You can also leave your questions in the comments below.
Find your inner Harmony (or Splash), Holidaymaker.

Try the most popular all-inclusive resort in St. Lucia form only £1,601pp