Rendezvous, St Lucia's Boutique Resort
Let's Rendezvous! The beautiful, boutique resort Rendezvous has an intimate atmosphere with a host of unique activities from leisurely bike rides into Castries, walks up to the lighthouse, cocktail making masterclasses and many more short and sweet extravaganzas for you to break up the sun-worshipping. The 4* family led resort really has that personal touch as staff go out of their way to make sure your stay is perfect. There're not many places where you'd have a dance off with the bar staff on your very first night! Alas, here is my version of events from the West Coast of St Lucia. Introducing, Rendezvous.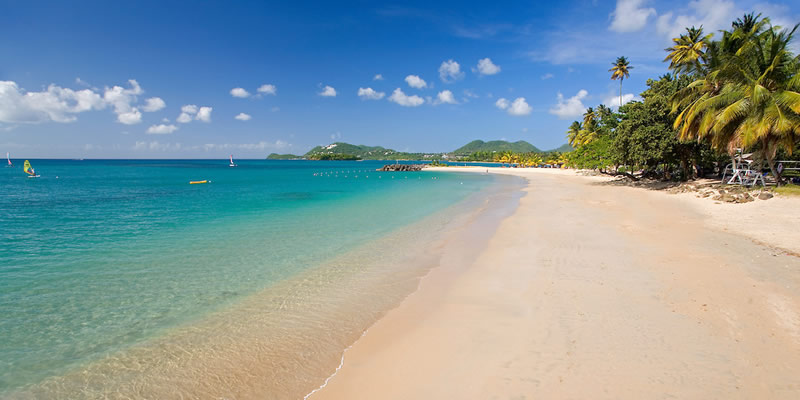 Fast Facts
• The staff are incredible. Within an hour of being at the resort they know your name and are eager to learn your favourite tipple.
• The Premium Garden Rooms have lovely views across the resort. They're traditionally Caribbean and beautifully finished.
• Beach towels are provided so you can leave yours at home to make room for extra holiday goodies.
• Forgotten your travel plug? Fear not, there are UK and US plug sockets at the hotel. Big win for my straighteners!
• Enjoy a fridge in every room to help keep things chill.
• There's a host of activities on the beach so get involved. From beach cricket, to volleyball and even football, the locals are on hand to cheer you on.
• The excursion desk is at your service to book trips and find info on St Lucia.
• When you hit the beach just place a flag in the sand when you're feeling thirsty, a waiter will be over in a flash.
• Jump into the lazy river that meanders through the resort.
• Take advantage of the exchange dining facility where you can head to sister property, The BodyHoliday, to indulge in even more incredible facilities.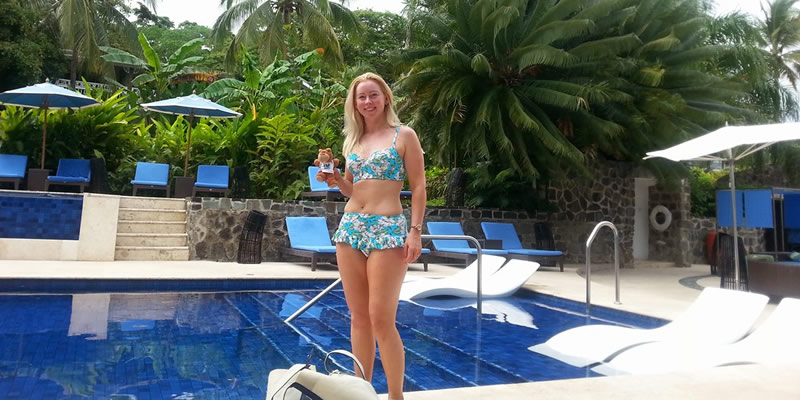 Top Tips
• Head to the Champagne Bar every night from 7 – 8pm where you can sip on your tipple of choice while being serenaded by the live pianist. 
• Take a trip to the excursion desk before turning in for the night and feast your eyes on a full list of activities taking place the following day so you can plan your schedule.
• Discover The Trysting Place at the beginning of your holiday. It's that good you'll want to dine there more than once!
• Be sure to visit the Spa at the Water Garden for their list of daily offers and indulge in the Elemis products.
• Visit Castries Market on a Thursday and check out the local produce and grab a taste of the local culture.
Get Involved
If you want to find out more about relaxing at Rendezvous, give this bright orange button a push, or leave your questions in the comments below.