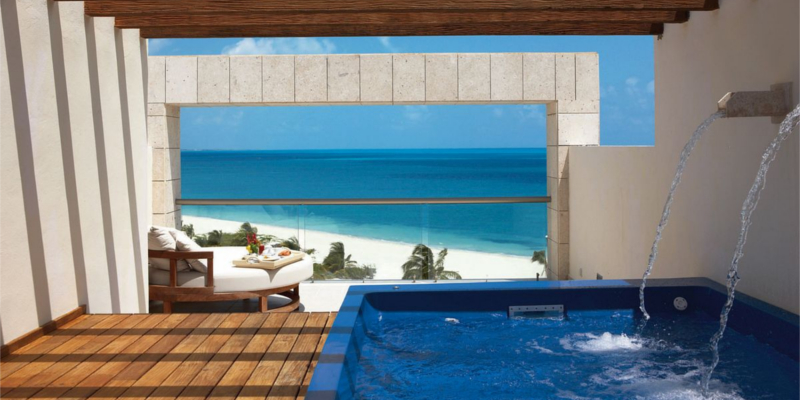 Laid-back vibes and all-inclusive luxury set the tone for Playa Mujeres. Unparalleled luxury, exclusivity and finesse are just a small number of reasons why a myriad of the Blue Bay Travel community members remain smitten with Excellence Playa Mujeres. From elegant contemporary décor to gourmet dining and stunning locations, The Excellence Group take care of everything and nothing is left without thought.
To many of you this will come as no surprise, but, we are eager to announce that the go-to Excellence Playa Mujeres has been named the Best All-Inclusive Resort in the World by the TripAdvisor Traveller's Choice Awards. This highly prestigious accolade is only awarded to 'the very best of travel chosen by millions of travellers', and it's extremely well-earned as it has secured a resounding 98% satisfaction rate with our Holidaymakers. Peruse an assortment of reviews here.
So, let's get to the nitty-gritty of why Excellence Playa Mujeres has been crowned the best resort on the planet.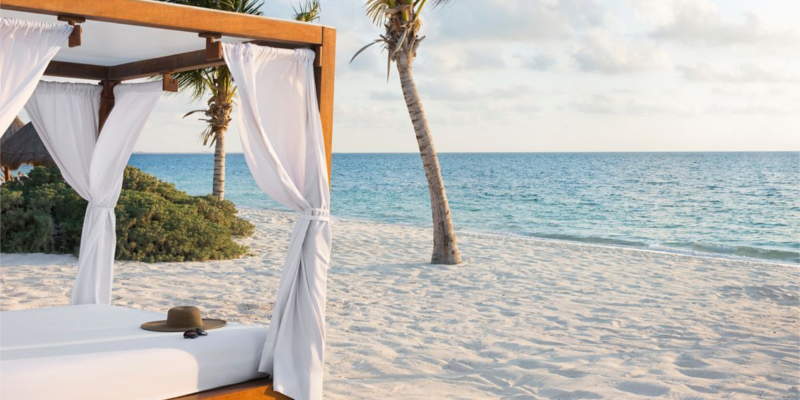 A View To Never Tire Of
Live every moment with a backdrop of gorgeous views. It's hard to imagine a more striking setting than Playa Mujeres, an all-inclusive oasis situated on an untouched peninsula. Excellence Playa Mujeres brings contemporary indulgence to the exclusive region, spreading across a two-mile stretch of powder-white sand. Just imagine those romantic Caribbean sunsets. Oh, and the endless opportunities for those classic holiday snaps.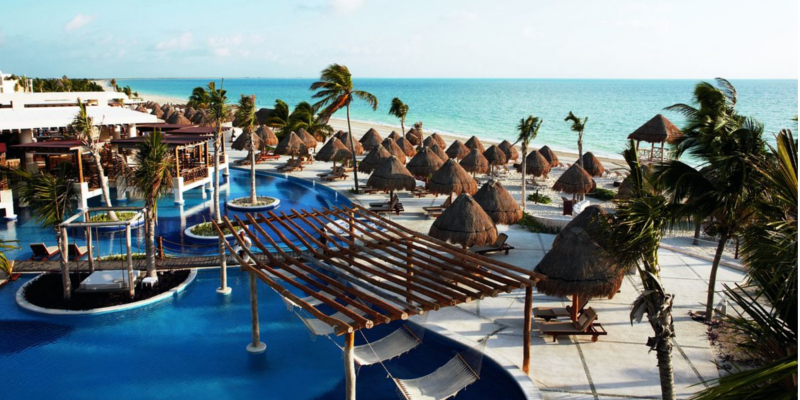 Outstanding Adults-Only All-Inclusive Programme
Experience an unrivalled sense of serenity. Think of Playa Mujeres as your gateway to modern luxury. Prepare for one culinary adventure after another. Embark on your quest through 10 international restaurants and 11 stylish bars. Breakfast, lunch, and dinner, unlimited drinks: it's all gourmet and all included, right around the clock.
Whether you're engrossed with activities, unwinding to the sound of the ocean, or a mixture of both, there's something wonderful for every taste right on your doorstep at Excellence Playa Mujeres.
Prepare to be blown away by the world-class Miilé Spa. Enter a sanctuary of relaxation, peace and rejuvenation. Immerse yourself in tranquility with the most extensive hydrotherapy circuit in the Mexican-Caribbean. Tailor your experience to your idea of perfection, from traditional Mayan ritual and reef shell massages to body wraps and facial treatments. There's a ritual for all desires.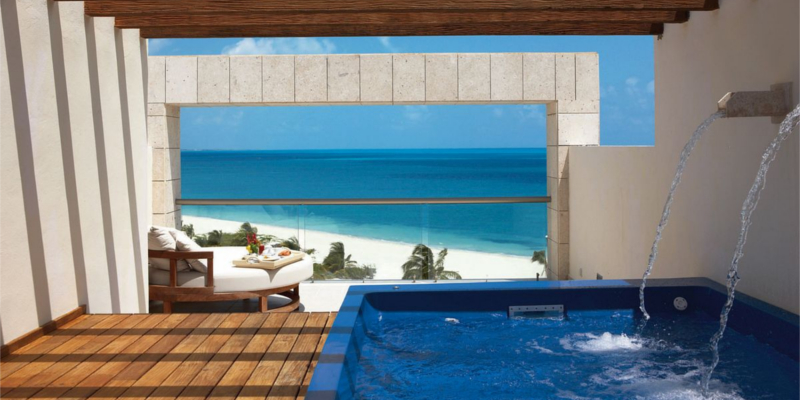 All-Suite Accommodations
Luxury and beauty come as standard. Each suite at Excellence Playa Mujeres is an elegant retreat with fantastic features and gorgeous Mexican views to woo those eye-parts. See, I told you there were mesmerising views to be taken-in everywhere.
Make a splash or take a dip in your private round Jacuzzi, with both indoor and outdoor access. Be totally spoiled: concierge desks located on every floor, upgraded mini bar and room service menu, complimentary daily newspaper, upgraded in-room premium spirits and wine bottle selection.
For the most discerning holidaymakers on the hunt for the créme de la créme of elevated experiences, the Excellence Club is a must.
There's no better time to discover or re-discover, Holidaymaker.

Discover Excellence Playa Mujeres from only £1,911pp