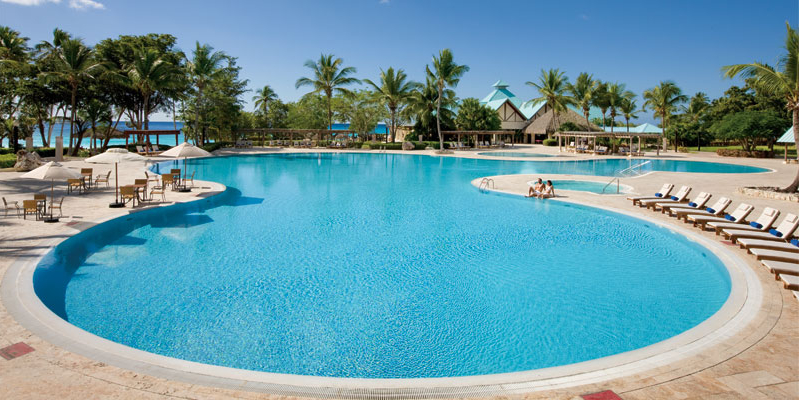 The Dominican Republic always struck me as a beachfront wonder and from the moment you check-in at Dreams La Romana Resort & Spa, those stunning views grace your eye-parts. Right from the word go, you know you're in for a treat. Oh, did I mention the scenery? You can even luxuriate in those postcard-perfect scenes from the comfort of your very own bed. There's plenty of hideaway spots within the resort for peace and tranquility as well as enough activities to keep even the most hyper-active busy. Here's the inside scoop from my adventure: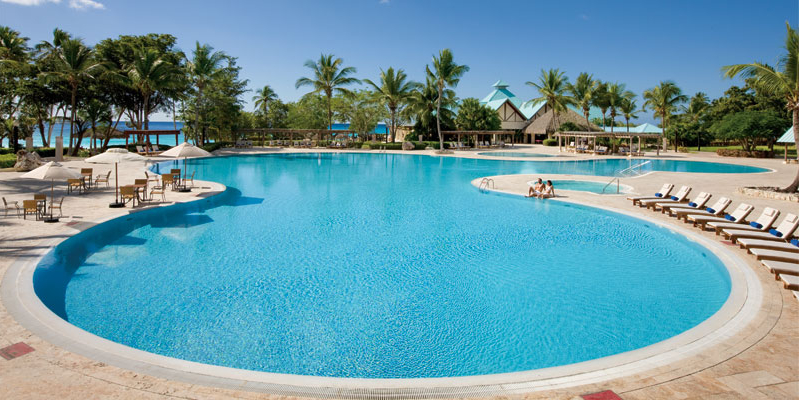 Fast Facts
• Located on one of the best beaches in Bayahibe, Dreams La Romana boasts breath-taking views of pure white, Caribbean sand and calm azure waters.
• Check-in and set your eye-parts on a jaw-dropping view with an open reception.
• Enjoy the Caribbean vibe with traditional colonial-style accommodation.
• Stay hydrated and energised with 7 bars and 11 restaurants.
• Take a stroll down to the marina and wander around souvenir shacks.
• Junior holidaymakers are guaranteed a whale of a time with the Explorer's Club and the Core Zone for teens.
• Upgrade to the Preferred Club and take your whole getaway experience to the next level.
• Stay at one and play at four with access to all of the facilities at Dreams Punta Cana, Dreams Palm Beach and Now Larimar Punta Cana.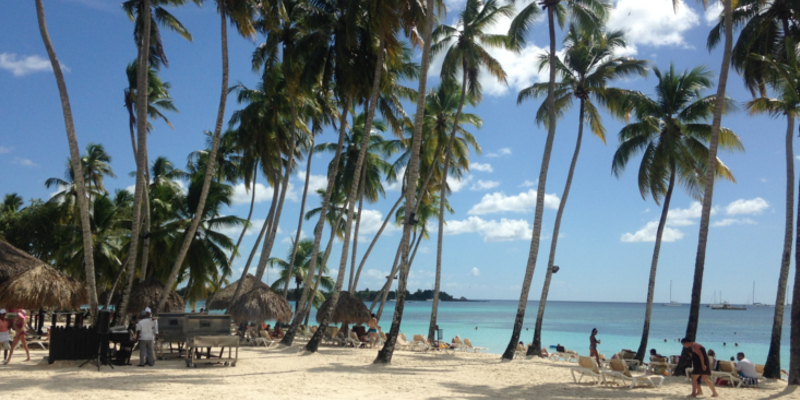 Top Tips
• Gaze at the sunset with a stellar cocktail in hand. Relax in awe of the sky coming to life in an array of colour.
• Hire out the Wine Cellar and dine in an elegant glass booth, ideal for families who want access to the adults-only French and Italian menus.
• Exercise to Caribbean rhythms while soaking up all those ocean views with step aerobics on the beach. Epic.
• Relax on sunken beds inside the Preferred Club pool. Revolutionary, I tell you.
• Head to the beach for a delicious Beach BBQ snack. I recommend coupling it with a classic Strawberry Daiquiri.
• I highly suggest the Preferred Club Rooms. They have the most amazing showers, ever.
• If you're a budding golfer, make your way to Teeth of the Dog, The Links and Dye Fore, all designed by Pete B. Dye.
Get Involved
Get your own slice of Dreams La Romana by pushing that funky orange button. Or, tell us about your latest getaway experience in the comments below.

Dreams La Romana Resort & Spa from only £964pp