Hawksbill by Rex Resorts: The Epitome of Caribbean Paradise
Antigua may have enough beaches to discover one every day of the year, but it also beholds a myriad of great all-inclusive getaways, without the designer price tag. If you're an advocate of the classic fly and flop, this special Caribbean hideaway is a must.
Introducing, Hawksbill by Rex Resorts. A unique, extraordinary getaway providing the epitome of a Caribbean paradise. A beachlover's utopia. Let your toes sink into the powder-white sand and feel wrapped in the invitingly exotic yet serene atmosphere on your choice of four secluded beaches. Hawksbill by Rex Resorts rolls out the red carpet for intimate escapes and family-friendly getaways alike.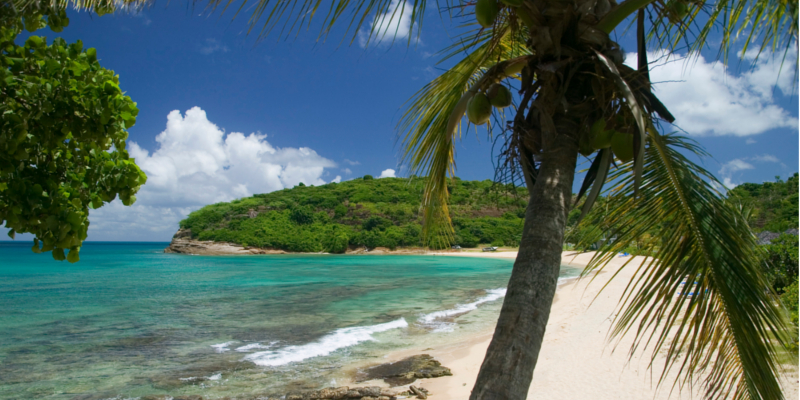 "Feel wrapped in the invitingly exotic yet serene atmosphere on your choice of four secluded beaches."
True Caribbean Hideaway
Prepare to be astonished by uninterrupted views of the Caribbean's cobalt blue waters. Snuggled along Seagrape Beach, Hawksbill by Rex Resorts provides a true Caribbean experience. As if one knockout beachfront isn't impressive enough, the idyllic location of this sanctuary gives easy access to Royal Palm Beach, Honeymoon Cove and Eden Beach, right on your doorstep. Enjoy the feel of ultra-fine sand trickling between your toes and soak up the Caribbean sun as you sample a tipple of your choice. Peaceful surroundings and seclusion set the tone for a relaxing retreat.
Discover Your Momentum 
Unwind at a momentum that suits you. Indulge in traditional massage rituals which blend inner beauty with the natural beauty of your surroundings. Revitalise, rejuvenate, re-hydrate or simply enjoy – the choice is yours. Let your hair down in the trust that your little one is safe and sound; the helping hands of babysitters are your token to relaxation. Focus on one another and take a couple of hours out as a couple.
If you're after something to get the adrenaline rushing through your veins, Hawksbill knows just how. Luxuriate in those scenic sweeping views with complimentary access to kayaks and paddle boats. Looking to delve a little deeper? Plunge beneath the waves and discover a buffet of underwater luxuries with on-site snorkelling facilities and scuba diving which can be arranged for you on the island. Prefer to stay dry? Perfect your serve, play match, set and game at the outdoor tennis court.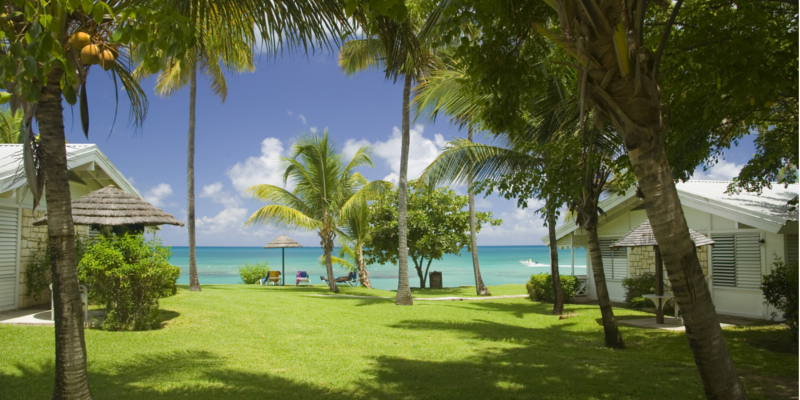 "Peaceful surroundings and seclusion set the tone for a relaxing retreat."
Your Humble Abode 
Revel in authentic Caribbean vibes. From single-storey Garden Bungalows to the fabulous 3 bedroom Caribbean-style house, Hawksbill has got all lodging needs covered. This boutique property encompasses 95 rooms, appealing to those seeking uninterrupted privacy. Nestled into the hillside, Superior Seaview Rooms promise postcard-perfect views of the immaculately manicured gardens and Seagrape Beach. Woo your eyes on a kaleidoscope of alluring colours as the setting sun illuminates the island waters.
Stay Energised
Feast upon international delicacies on a tropical backdrop at Tamarind Tree Restaurant, where dinner is always served with a side of sunset. Just steps away from Antigua's white sands, Sea Grapes Bar & Grill will become your usual lunchtime venue. Savour a delicious range of cocktails in a calming ambience with local evening entertainment at the Tamarind Bar.
Unwind, get comfortable and glory in the beautiful island of Antigua.
Make memories that will be forever cherished, Holidaymaker.

Experience Hawksbill by Rex Resorts from only £1,075pp