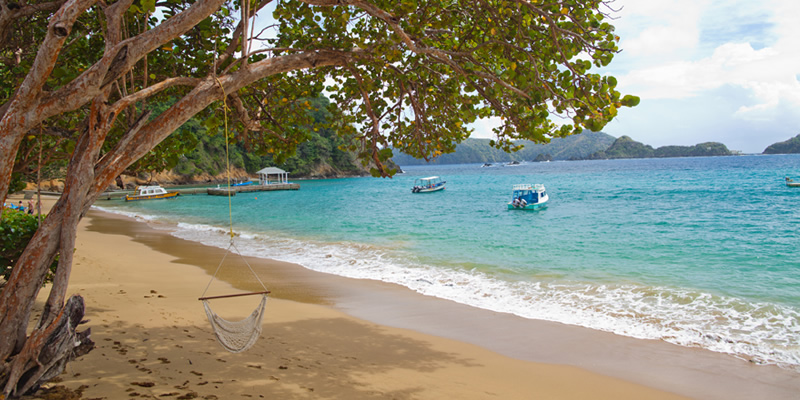 My first time in Tobago and my first time at Blue Waters Inn. My first impressions? Incredible sea views. Wow.
Just outside of Speyside awaits the secluded, intimate Blue Waters Inn, nurtured by the same family for over 40 years. If you're looking to escape day-to-day life and get a real taste for the Caribbean, this is where you need to be.
Here's the low-down from my adventures at Blue Waters Inn, Tobago.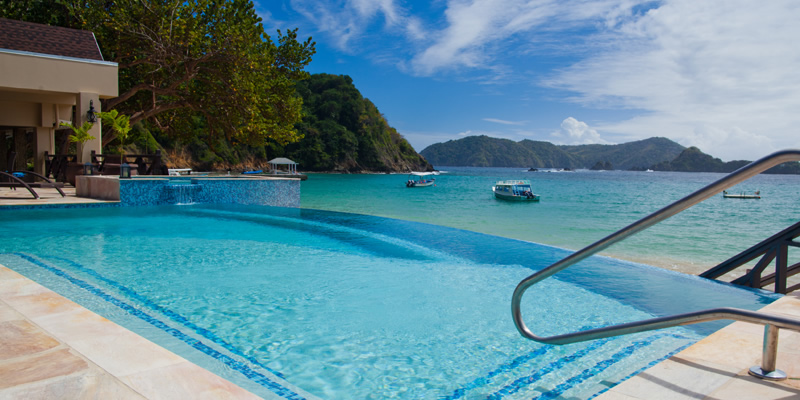 Fast Facts
• Get away from it all at the relaxed, intimate Blue Waters Inn.
• Soak up Blue Waters Inn's incredible location, tucked away on a private bay with fabulous views over to Little Tobago.
• Chill out in the incredible infinity pool, where you'll relax to the max.
• Treat your eye-parts to amazing sea views from the Superior Beachfront Rooms.
• Dine at the top notch Aqua Restaurant, it oozes with class.
• Take the whole family with 2 and 3 Bedroom Bungalows home to all the space you need.
• Enjoy Blue Water Inn's eco-friendly approach to holidaymaking.
• Be moments away from some of the world's best dive spots.
• Connect with nature bird-watching in the great outdoors and at the oldest bird sanctuary in the western hemisphere.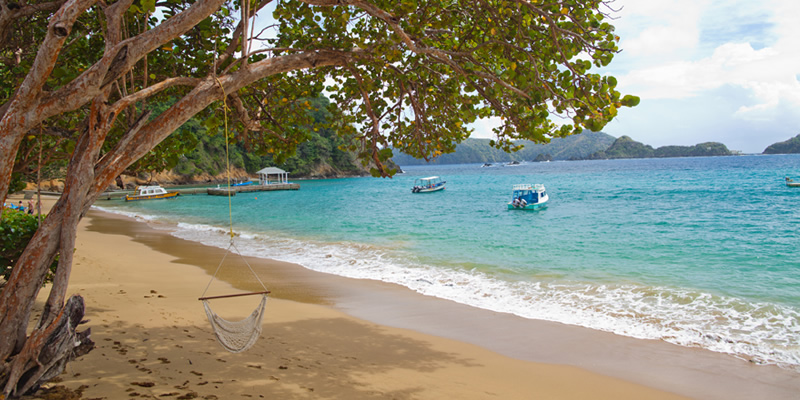 Top Tips
• Head to Sunday School! It's a fantastic evening with local music, steel-pan bands, street food, and friendly locals. An incredible atmosphere that's not to be missed.
• Hire a car and explore unspoilt beaches and small villages off the beaten track.
• If you've got a soft spot for diving, Blue Waters Inn has an excellent PADI certified dive school on site.
• Be sure to take your camera to snap away at the fabulous scenery. But beware, the pictures don't it justice!
• Discover an array of bars and restaurants at Store Bay, also home to the must-see Pigeon Point.
• Enjoy soaking up the unique charm of Tobago.  A stunning, unspoilt island with so much to offer.
Get Involved
If you'd like your own piece of the action at Blue Waters Inn, push the orange button or holla in the comments below.

Blue Waters Inn, Tobago from only £1,155pp