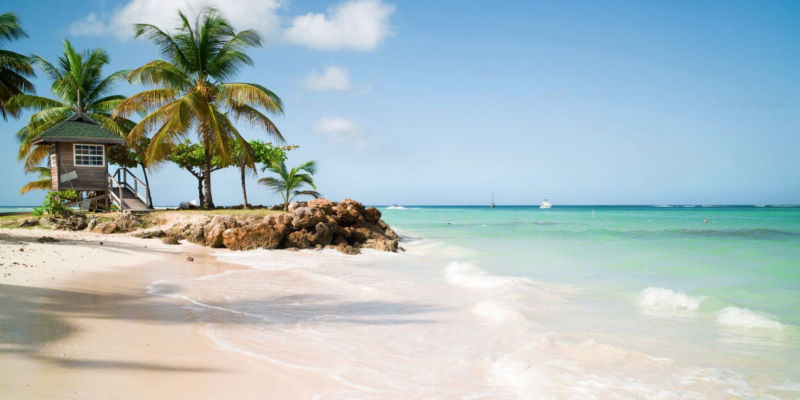 Renowned for its flawless natural beauty, Tobago's biodiverse terrain is said to be one of the world's greatest destinations for eco-tourism without compromising its splendour. It's an excellent place to find adventure through once-in-a-lifetime experiences, or tranquility amongst the natural aubade of the Caribbean island.
This other-worldly destination has some astounding sights, ocean-deep and sky-high, with some of the most wonderful rainforests, exceptional snorkelling and incredible bird-watching. All of these natural wonders are accompanied by diligent service in wonderful resorts, rich in tradition. Tobago is the perfect place to bask in the finer things.
But where to begin? Fear not – we've found a few of the best landing grounds to begin your adventure. We present to you: our top 3 hotels in Tobago.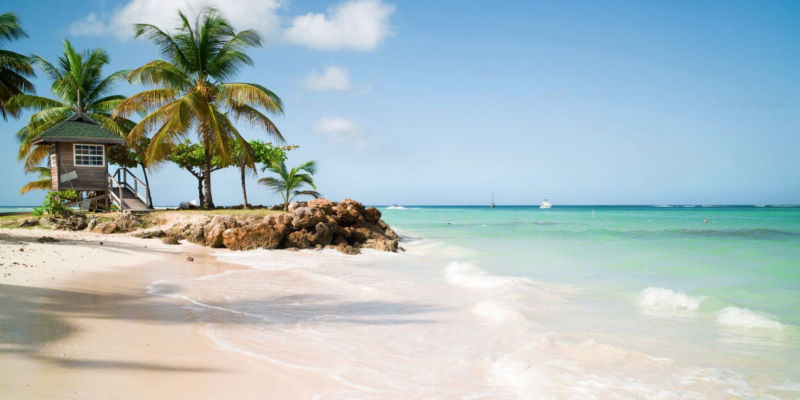 1. Tropikist Beach Hotel & Resort
Experience the complete wonders of Tobago's rainforests and nature trails.
On the gorgeous seafront of Crown Point, you'll find the Tropikist Beach Hotel & Resort in all of its wonder, representing all that the Tobago has to offer. An opulent garden Jacuzzi with an ocean view allows you to embrace refined paradise as you appreciate the great outdoors of Tobago. A private balcony or terrace provides 24/7 access to similar views, meaning you can make the most of Crown Point's coastline and Caribbean flora from your room. Explore five acres of the hotel gardens before making a pit stop at the Sunset Grill & Bar to enjoy more sea views with your drink of choice, and once you've had your fill of these lovely views from afar, why not try taking a look up-close and personal? The flawless coral reefs never lack in beautiful creatures, and the unspoilt rainforest has hours of picturesque wildlife and plant life to discover.
7 nights all-inclusive from £1,909pp
Learn more › | Request a quote ›
2. Blue Waters Inn
The north-east of Tobago is home to some of the island's most unbelievable diving spots, so adding a PADI 5-star IDC facility to this resort in St John Parish makes it all the more special. Blue Waters Inn is the perfect location for those seeking adventure; an ideal place to experience the very best of variegated sea life. Take it upon yourself to find what sublime sea life St John Parish has to offer and kayak out to Goat Island, where more breath-taking snorkelling experiences await on Angel reef, or join the glass-bottom boat tour if you want to explore the deep blue without getting your feet wet. Bungalows with two to three bedrooms makes this resort great for families, providing independence between group adventures. You'll find more opportunities to connect with nature here, with the western hemispheres' oldest bird sanctuary and 360 degree views of sand, sea and stunning foliage.
7 nights bed & breakfast from £0pp
Learn more › | Request a quote ›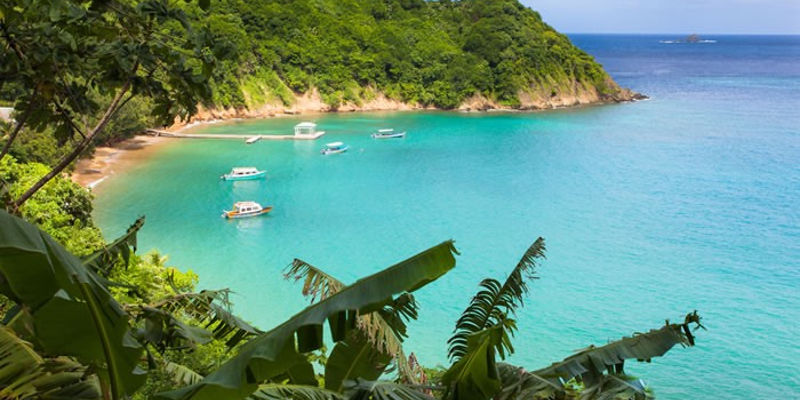 3. Magdalena Grand Beach & Golf Resort
Placed upon two and a half miles of enthral white beach with an unceasing Caribbean coastline view, Magdalena Grand Beach & Golf Resort integrates finesse into Tobago's cordial culture. Uncover Tobago's organic intricacies by following nature trails with guided tours, and experience breath-taking sea life via the 5-star PADI Dive centre right on your doorstep. This bed & breakfast hotel will help you connect with the natural wonders of the island, all amongst being pampered in the face and body clinic and retreating back to soft linens, marble bathrooms and in-room dining between days of adventure. Magdalena Grand Beach & Golf Resort has a complete 18-hole PGA designed golf course, promising hours of family fun, as well as a complimentary bike hire, allowing you to uncover further secrets of the island's natural magnificence. Hoping for a romantic meal for two? Children will love staying in the kids club, which provides opportunities to make friends and learn about their stunning surroundings with activities such as nature learning, lake fishing and outdoor sports.
7 nights bed & breakfast from £1,898pp
Learn more › | Request a quote ›
There you have it; our favourite Hotels in Tobago. Want to find out more about what this glorious place has to offer? Give the orange button below a click, and we'll help you find your very own perfect pick.