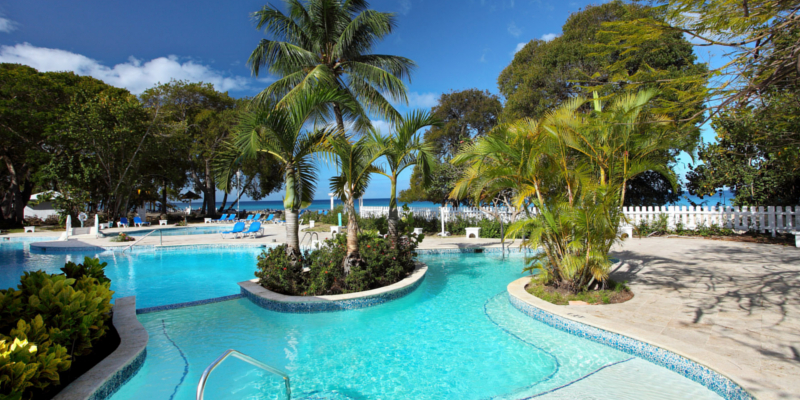 The Caribbean, a real jewel of natural beauty, has been at the top of many British holidaymakers' wish list for many moons; famed for its warm azure waters, all-white sand beaches and year-round guaranteed weather. This haven is a real must for Holidaymakers on the hunt for that laid-back beach life, sumptuous cuisine, spectacular underwater seascapes and traditional charm. It's also home to some of the best value for money holiday experiences around, and that's where SunGroup Hotels come in to play.
The family-run collection of SunGroup Hotels is local to Barbados and St. Lucia, and as such they know the Caribbean way of life better than anyone else, catering for excellent value intimate boutique retreats, all-inclusive family escapes and perfectly-positioned bed & breakfast adventures, alike. Here, we've put together a small list of our favourites, so you can get a real insight for what SunGroup are all about.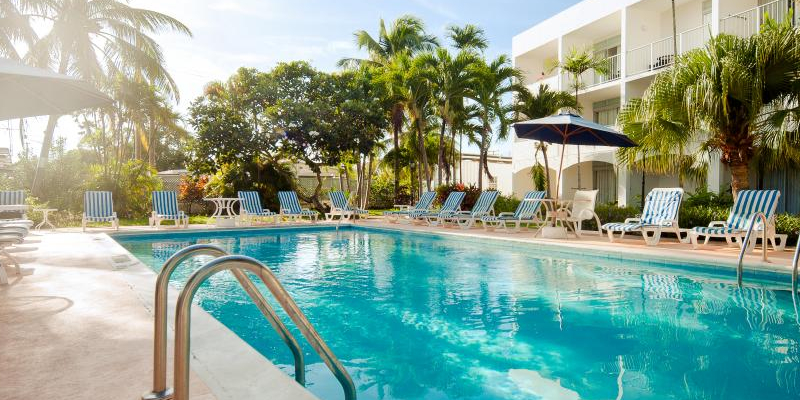 Time Out Hotel
Just steps from the porcelain-white sands of Dover Beach lies Time Out Hotel, a boutique hideaway blending intimate surroundings with the extraordinary, vibrant nightlife of St. Lawrence Gap. If you're looking to explore Barbados' wonder, here, you're ideally situated to soak up all the amazing sights and sounds of the island without putting a strain on your purse strings. Winner of the TripAdvisor Certificate of Excellence, Time Out Hotel boasts an epic range of culinary delights at the hotel's restaurant The Sporting Pig, it's finely-appointed accommodation and a sparkling pool are ideal for unwinding between your adventures. Grab your dancing shoes, the world-renowned St. Lawrence Gap is calling. Barbados' hot spot for all things nightlife and fine dining.
7 Nights Bed & Breakfast from £1,007pp
Learn more › | Request a quote ›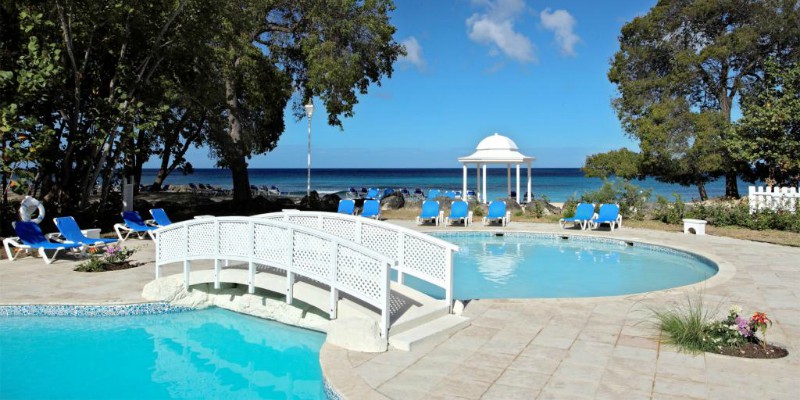 Almond Beach Resort
When it comes to incredible value for money at all-inclusive hotels, Almond Beach Resort is no exception. This tropical enclave really is the ultimate family-friendly Bajan escape. Lose yourself along the half-mile stretch of glistening golden sands and embark on your quest through 3 international restaurants. Let the Bajan vibes help you unwind as you sip on your holiday tipple of choice at Tommy's Bar. Dip into six swimming pools or kayak in gentle lagoon-like waters whilst junior holidaymakers stay entertained with kid and teen programmes. Stay active with a huge choice of land and water sports including paddle boarding, live entertainment, and mixology classes. Almond brings the very best of Barbados to you with an arsenal of free excursions to amplify your time on the island including an Island Jeep Safari, Half Day Island Coach Tour and Powerboat Trip with Turtle Swim. Experience it all, Holidaymaker.
7 Nights All-Inclusive from £0pp
Learn more › | Request a quote ›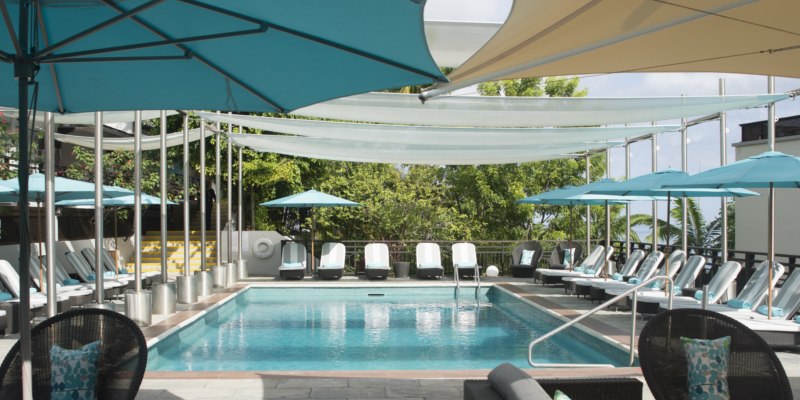 Bel Jou St. Lucia
Introducing the newest addition to the family, all-inclusive Bel Jou. St Lucia, an adults-only scenic oasis, this St. Lucian escape provides a true sense of relaxation and excellent value for money. Tucked away on a verdant mountain amid a lush utopia, this boutique masterpiece was completely renovated in 2017 and epitomises the quintessential Caribbean experience. Savour delicious buffet-style meals at the Verandah Restaurant, soak up outstanding views over Castries, bask in the warmest of welcomes from dedicated, long-term staff, and stay fit with a brand-new gym and spa. Bel Jou acts as a serene base for exploring the many attractions of St. Lucia such as Rodney Bay, Pigeon Island and Diamond Falls Botanical Gardens. Here, you're totally spoilt for choice with how to enjoy the vibrant island lifestyle.
7 Nights All-Inclusive from £1,130pp
Learn more › | Request a quote ›
Get more bang for your buck, Holidaymaker.
Which SunGroup Hotel is your favourite? Let us know in the comments below. Or, have a press of that handy blue button below to find out more.