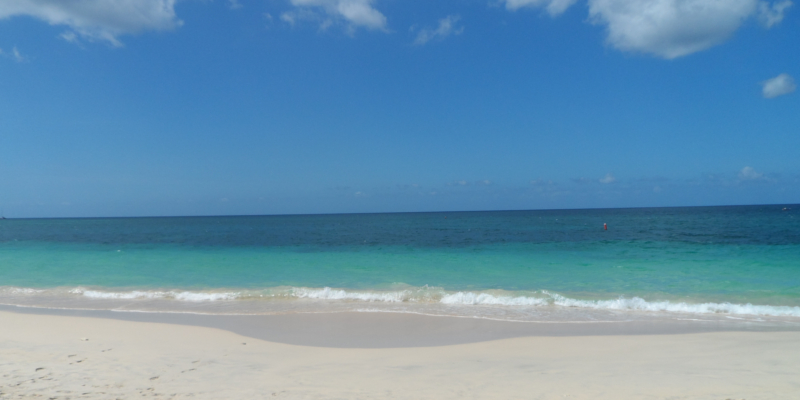 My Grenadian getaway was a quintessential balance of having the hiking shoes at the ready, to unwinding along the pristine Grand Anse Beach. Grenada is home to the friendliest people I have ever met in the Caribbean combined with old traditions, historical forts, tipples of Rum, and calypso music, all topped off with the warm aromas of nutmeg and cinnamon. Whether it's the striking splendour of the gardens or the cascading beauty of the waterfalls, an escape to Grenada is nothing short of enchanting.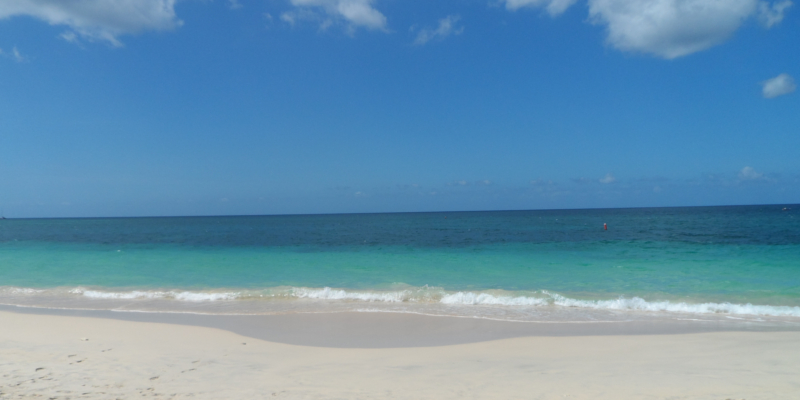 Grenadian by Rex Resorts
Nestled among the hills, Grendian by Rex Resorts is spread out across a sprawling 30-acre estate. If you're looking for an authentic Grenadian holiday experience, look no further.
• Home to a majestic ambience with a perfect balance of relaxation and fun activities.
• The most beautiful beaches I have ever set my eyes on and huge acres of land amongst tropical views and lakes.
• I was really struck with the fabulous views, set upon Tarimind Bay looking out to St. George.
• A great choice of buffet served in the Cinnamon restaurant and I particularly liked the a la carte restaurant The Oriental.
• Looking to venture out? I would highly recommend The Aquaruim, a short walk away. I loved this restaurant, BBQ on a Sunday, beautiful ocean views along with a very funky band! Perfect Sunday afternoon.
• Overall, a good-value family property, great water sports and activities and a good location to explore from.
7 nights from £0pp
Learn more › | Request a quote ›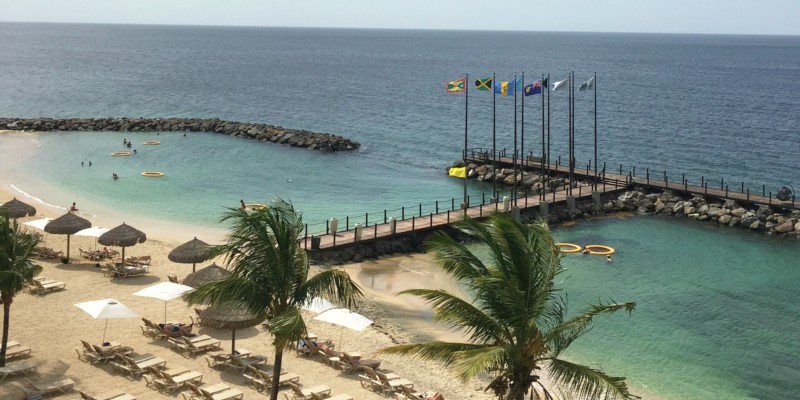 Sandals LaSource Grenada Resort & Spa
Sandals La Source Grenada, a paradise looking out to Pink Gin Beach. A perfect romantic enclave, still retaining its traditional feel but with a modern twist. Luxury at its very best.
• For me, it was all about the location, just snuggled a little further back from all the action. Truly peaceful and lovely tropical views.
• I highly recommend the Lovers Lagoon Walkout Suite with a soaking tub.
• Be sure to make a beeline for Café de Paris, home to the most delicious coconut ice cream.
• Also, on the food scene, sample the exquisite freshly-made Sushi from Soy.
• Enjoy unlimited water sports and great snorkelling trips. If you're an advocate of the underwater world, you'll adore the Underwater Sculpture Park. The sculptures were amazing, my favourite was the ring of children.
• Another firm favourite was Butch's Steak House: elegance, glamour and superb steaks.
7 nights from £4,496pp
Learn more › | Request a quote ›
Get Involved
If you'd like to try Grenada for yourself, push this bright blue button or chat with us in the comments below.