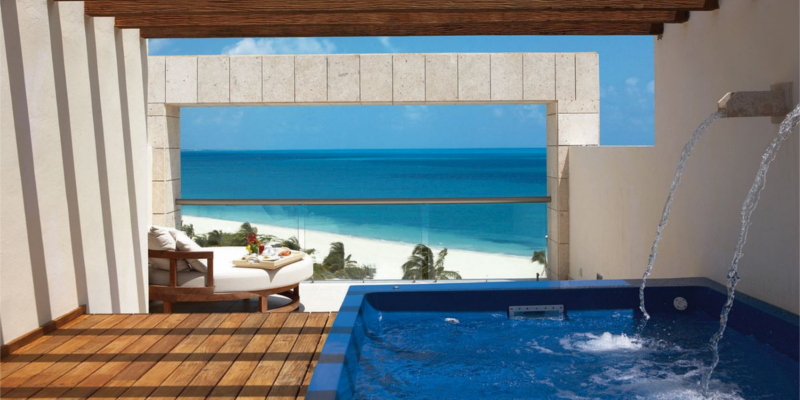 Powder-white sands, shallow, hidden coves and enamel-blue waters marry the Caribbean into a real goldmine of natural beauty. But how to choose the best? Each island is stunning in it's own right, but these five are your absolute favourites of 2017 along with a hotel pick. Whether you've been to these 5 Caribbean islands once, or you're preparing for your 20th visit, we've got the inside scoop on what's hot. Behold.
Antigua
With enough beaches to unwind on a different one each and every day of the year, Antigua is a real must. Add to the mix colonial history, rum-infused mellowness, and the finest sunsets known to mankind, it really is little surprise that this charming island is rapidly becoming so popular.
Halcyon Cove by Rex Resorts
Fanatic of all things sun, sea and sand? Well then, Halcyon Cove by Rex Resorts is an absolute must. Enveloped by several acres of tropical gardens and directly placed on the famed white sand beach of Dickenson Bay, this all-inclusive classic exudes the quintessential charm of the Caribbean. Affordable accommodation in the heart of paradise is right at the epicentre of Halcyon Cove by Rex Resorts, offering loads of opportunities to sample the vibrant flavours of Antiguan cuisine, relax in the balmy waters or strike out on an exciting adventure. Here, Antigua is yours for the taking.
7 nights from £0pp
Learn more › | Request a quote ›
Barbados
Famed for its year-round guaranteed sunshine, alluring white sand beaches lapped by gin-clear waters, smiling faces and sheer sophistication, Barbados is an untouched playground that's easy to delve into. Here, there's something exquisite guaranteed for every Holidaymaker.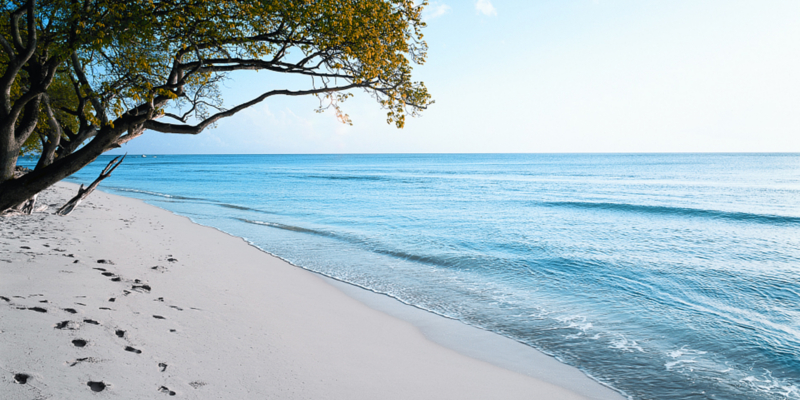 Almond Beach Resort
Almond Beach Resort is no exception to that. This affordable, relaxed and carefree enclave is our ultimate family-friendly Bajan getaway and a mainstay with Blue Bay Travel Holidaymakers. Lose yourself within half a mile of pure white sands, stay entertained with your choice of land and water diversions and indulge in 3 gourmet dining options. Almond Beach Resort rolls out the red carpet for couples and families alike, including 5 swimming pools, relaxing rituals at the Sugar Cane Express Spa, kid and teen programmes, along with generously spacious rooms that will well and truly swaddle you in island lifestyle. Holidaymakers looking to get a taste of Barbados, need to give Almond Beach Resort a whirl.
7 nights from £0pp
Learn more › | Request a quote ›
Tobago
Looking for something fresh and inspiring? The peaceful atmosphere and unspoilt landscapes make Tobago a unique window into the hidden beauty of the Caribbean. Explore the island's lavish history, culture and biodiversity.
Tropikist Beach Hotel & Resort
Ideally settled on the popular Crown Point, Tropikist Beach Hotel & Resort balances picture-perfect beachfronts with the vivid culture of Tobago. Here, you'll have a stunning ocean view from almost every room, filling your horizon with the peaceful blue-on-blue of the Caribbean Sea. Add to the mix two swimming pools, five acres of manicured gardens, warm island hospitality, and the first-rate grilled island specialities at the Sunset Grill & Bar. Sip sundowners at the lively bar, fill your boots at two restaurants, and stay active with non-motorised water sports. You'll quickly discover the incredible value offered by Tropikist Beach Hotel & Resort.
7 nights from £1,997pp
Learn more › | Request a quote ›
Dominican Republic
A nation known for their warm and hospitable community, the Dominican Republic is a destination bursting with greatness. It's one of the most popular destinations in the Caribbean, with a holiday for every budget.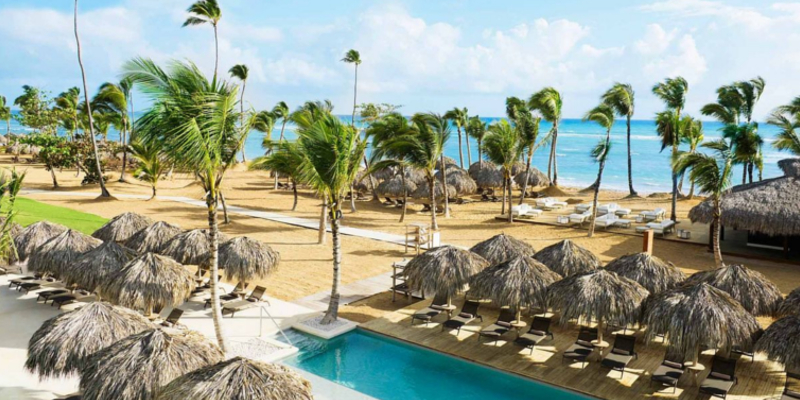 Excellence El Carmen
Here, you'll find seclusion on a gorgeous stretch of palm-fringed golden sands. In keeping with Excellence Group tradition and delivers luxury from the very moment you arrive. With an endless list of suite amenities to make your stay comfortable and carefree, this all-suite enclave is filled with special touches to make your stay one etched in your memory. Romance revolves around 23 pools, 12 first-rate restaurants and 16 international bars, and a world-class spa. Combined with alluring ocean vistas and direct beach access, Excellence El Carmen ushers in a new realm of adults-only holidaymaking. Here, nothing is left without thought.
7 nights from £1,340pp
Learn more › | Request a quote ›
Mexico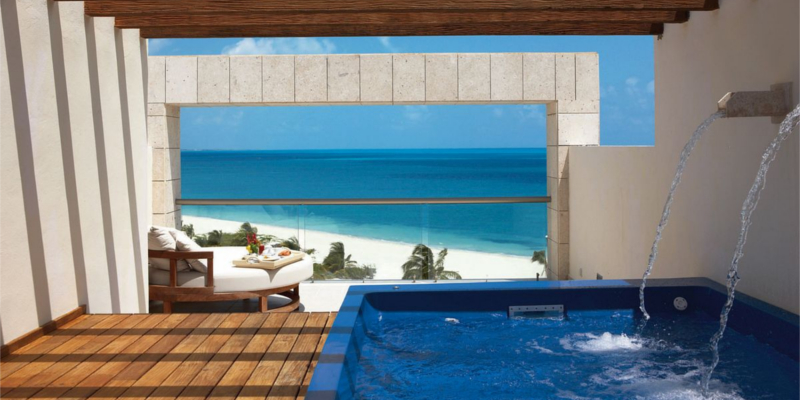 Excellence Playa Mujeres
Exceptional luxury, exclusivity and finesse are just a handful number of reasons why a myriad of the Blue Bay Travel community members remain infactuated with Excellence Playa Mujeres. Think of Excellence Playa Mujeres as your gateway to modern luxury: a two-mile stretch of powder-white sand, all-suite accommodation, 10 international restaurants, 11 stylish bars, world-class Miilé Spa. This adults-only hideaway was also crowned the Best All Inclusive Resort in the World by TripAdvisor Traveller's Choice Awards 2017, so there's never been a better time to discover.
7 nights from £1,583pp
Learn more › | Request a quote ›
Which resort that you visited in the year of 2017 was your favourite? Let us know in the comments below.
Have a press of that handy orange button to get the ball rolling on your 2018 getaway.