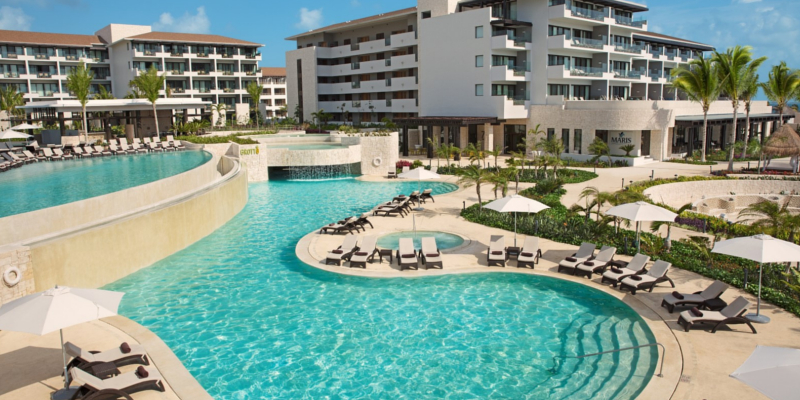 From the very moment you arrive and step out of your transfer, Dreams Playa Mujeres Golf & Spa Resort delivers on every level. This was my fourth family holiday to a Dreams Resort & Spa property and it certainly didn't disappoint. Here, the staff can't do enough for you, they're always smiling and work hard to exceed your expectations. I've been very fortunate to visit many hotels in Mexico, and this property ranks very highly with the Glover family. Get the low-down on my escape below.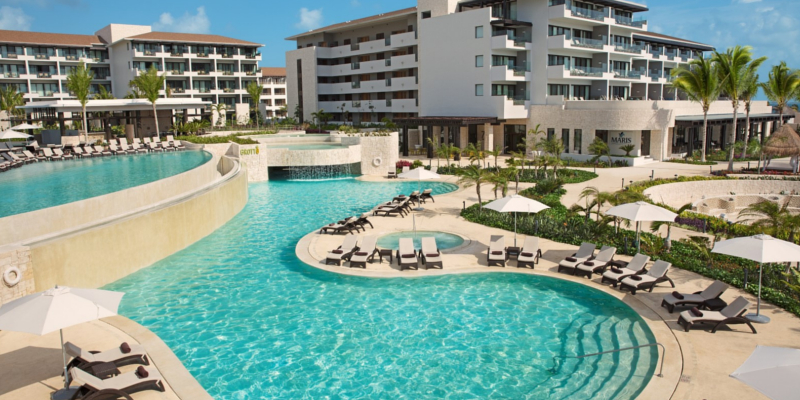 Fast Facts
• Dreams Playa Mujeres Golf & Spa Resort is nestled in an exclusive location within a gated community, just 10 minutes from downtown Cancun.
• The three levels of swimming pools are great especially the two infinity pools that have fantastic view.
• Glide down a 328-foot waterslide and a closed tube waterslide at the Waterpark.
• Preferred Club guests enjoy access to gorgeous lazy river located at the back of the resort.
• Dine around the world with 7 á la carte dining experiences, plus a buffet, grill, café and an ice cream parlour. All reservation-free!
• Sip on international-branded drinks at your choice of 13 bars.
• Preferred Club guests also revel in complimentary iPad use in the exclusive lounge.
• Sip, Savour & See grants you access to the adults-only Secrets Playa Mujeres Golf & Spa Resort placing another 9 restaurants at your feet.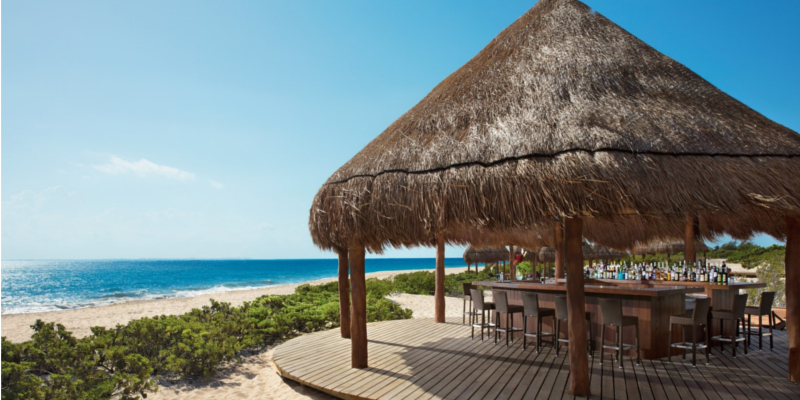 Top Tips
• Arrive in style with a Luxury Private Transfer. It's well worth the extra pennies.
• Get yourself down to Gaucho Grill, the Brazilian Steakhouse. The fantastic food just kept on coming complemented with friendly staff.
• Reserve yourself the best spot on the beach to left of the resort. Great day beds, loungers and excellent service.
• Preferred Club guests revel in á la carte breakfast dining at Maris with a first-rate ocean view.
• Take part in an authentic Mayan ritual to purify your mind, body and soul at Temazcal.
• Of an evening, venture over to the Desire Lounge at Secrets Playa Mujeres. Great atmosphere, DJ booth, pool tables. What more could you want?
Get Involved
Go on, discover Dreams for yourself. If you'd like to give Dreams Playa Mujeres Golf & Spa Resort a whirl, have a tap of this bright orange button or chat with us in the comments below.

Experience Dreams Playa Mujeres Golf & Spa Resort from £0pp