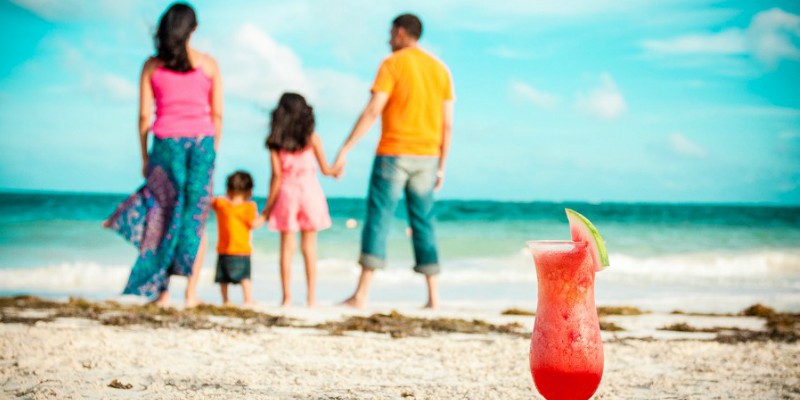 Writing about all the ins and outs of family life on her blog, Rosie Doal gives us the low down on Dreams Riviera Cancun in Mexico in part two of her blog on one of the most special holidays in her life back in October 2010.
This is the second post about our holiday in Mexico back in October 2010. It was truly one of the most special holidays in my life. Sukh and Shalini agree that it's definitely one we remember fondly. Shivam was only a baby then but he's seen the video of the holiday so many times he thinks he can remember it!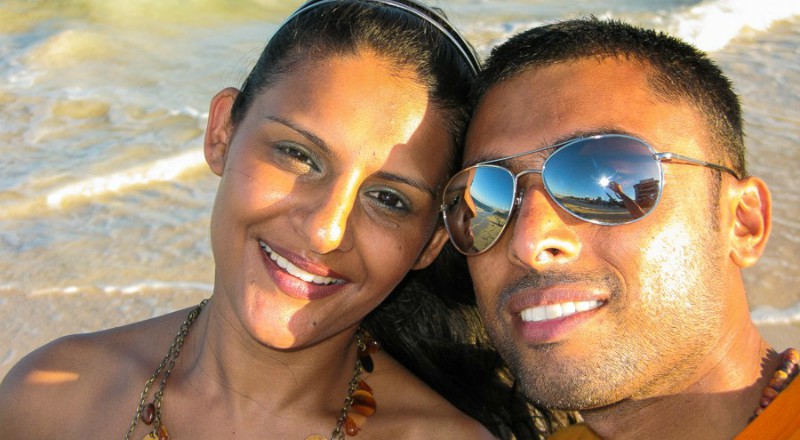 In the first part, I talked about planning the trip, our first impressions of the hotel and what we got up to, which mainly included relaxing by the pool and enjoying a la carte meals in the fabulous restaurants. We mostly ate at the World Cafe for breakfast and lunch. There was always a wide variety of foods on offer so no meal was ever the same. Our favourite waiters were Victor and Orlando who really looked after us for the duration of our stay. They were great with the kids. I have no idea if they still work there, but if you ever visit Dreams Riviera Cancun, then do look out for them. After lazing around at the pool all day, we would get ready for dinner. I loved how big a deal we made of getting dressed up for our meal. We made a real night of it. After our meal, we would chill at The Rendezvous bar in the lobby. Our favourite restaurant was Portofino, which serves Italian and Mediterranean food. The menu had many options but we particularly enjoyed the lamb shank. We went back a few times for the dish. This is why unlimited luxury is the best option for us, there is no limit to the amount you can eat at an a la carte restaurant.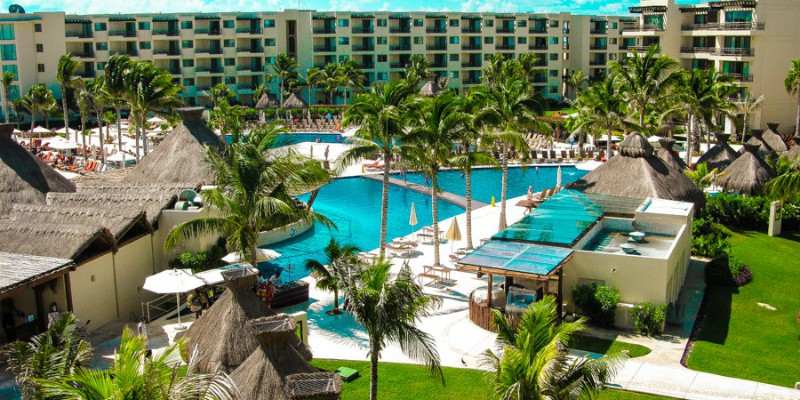 During our first week, we ventured into downtown Cancun to do a bit of souvenir shopping on Fifth Avenue. A free coach picked us up from the hotel and back again a few hours later. It was nice to get out for an afternoon. We had fun walking around and soaking in a bit of culture. Most hotels abroad have themed nights and we decided to check out the Mexican Night one evening. It was different to the other nights as this was an outdoor event, with a buffet and tables set up around the pool. It was a fun night with traditional Mexican dance and fire eaters.
We met a lovely family from London at the pool during our first week. Anu, his wife Anju and their three-year-old daughter Alisha. Shalini hit it off with Alisha straight away and spent most of the two weeks with her. One night we wanted to try the adult-only French restaurant – Bordeaux. We agreed to look after Alisha for an hour while her parents went for their meal and vice versa. It was so nice for us to have a date night without feeling guilty about the kids. We did our next trip to downtown Cancun with them too and Shalini had more fun this time because she had a friend.
Sukh really wanted to scuba dive. Neither of us have done it before but he is much braver than I when it comes to the sea. I'm better at rollercoasters! He did the necessary training in the pool a day prior to the dive. When he came back he was literally smiling from ear to ear. He was like an excited school kid telling me about his experience. Sukh had loved the dive and couldn't believe how fast time had flown.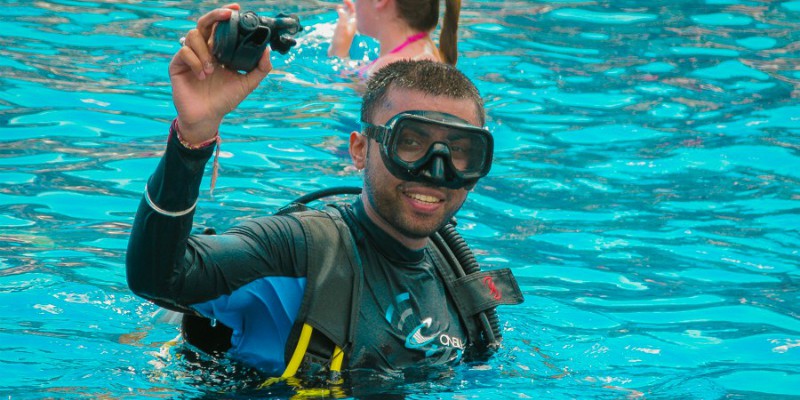 That night we all went to eat at Himitsu, the Pan-Asian restaurant. We managed to book the Tepanyaki Table on the same day at the Concierge desk. The kids were really impressed with the show-cooking and the food was really good. The chef cracked a few jokes, along with the eggs, and we all had a fun evening. It's definitely a restaurant I would recommend visiting if you're ever at a Dreams resort.
Shalini had a lot of fun at the Explorer's Club. I was a bit worried to leave her, but she said she wanted to do some of the activities they had lined up. The staff were really friendly. They reassured me she would be fine. They gave us a pager and when she was ready to be picked up, the pager would buzz. She had loved every minute and enjoyed the disco on Friday nights the most.
During the second week, we decided to visit Chichen Itza, which we booked via the hotel. It was a long trip but nothing prepared me for just how long it felt before we reached. It was hot and sticky when we reached but the landmark is really impressive and worth seeing so I was glad we had made the trip. On the way back, we stopped at a Cenote. These are underground caverns with a hole in the earth that leads to a pool of gorgeous turquoise-coloured water. I volunteered to stay with the kids so Sukh could enjoy a swim. It was quite a walk down hundreds of steps. The kids and I watched as people dove into the cold water from several heights. Sukh returned refreshed and re-energised.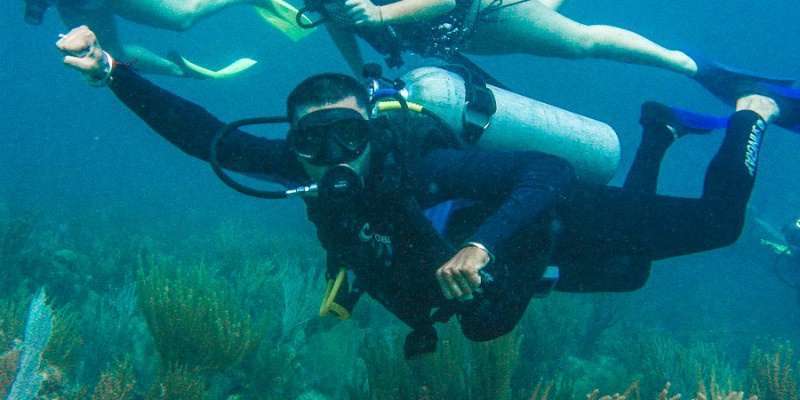 One of the highlights of the trip was the photo shoot we had booked. The on-site photographers booked us in and we spent a couple of hours getting ready. It was our first photo shoot as a four so we wanted it to be perfect. We dressed up in similar colours and took spare outfits for the second part of the shoot. The photographer was patient, it wasn't always easy to get Shivam to look at the camera but we managed to get some great shots. Sukh had an idea about the kinds of shots he wanted and worked with the photographer to make them happen. It was nice to capture pictures of just Sukh and I too. We went back a few days later to choose our photos. We were impressed with the results. Sukh ended up getting most of them!
Sukh turned the photos into a lovely canvas, which now hangs above the sofa in our living room. Every time we look at it, it reminds us just how beautiful the holiday was. Hats off to Dreams Riviera Cancun for our luxury experience.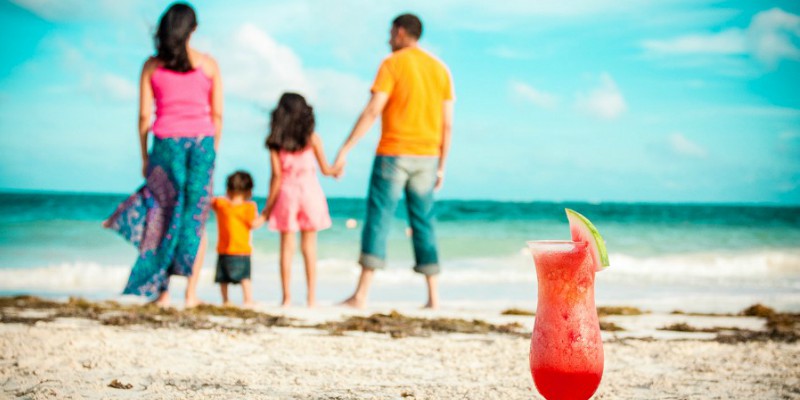 Inspired by Rosie's experience at Dreams Riviera Cancun Resort & Spa? Click the button below to request a quote from one of our personal travel advisers. Or, click here to find out more.

Experience Dreams Riviera Cancun from only £1,281pp
Rosie's blog left you wanting more? Check out her blog over at arosieworld.com for more of her adventures.