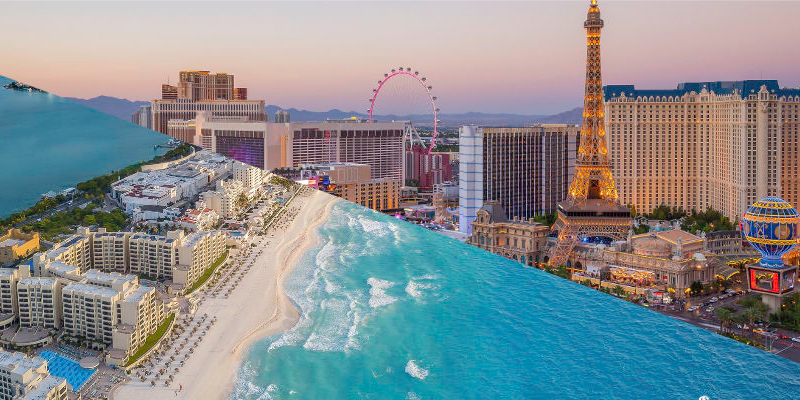 Dreaming of an exciting city break to the city that never sleeps or want to witness the sights and sounds of Las Vegas for yourself but don't want to miss out on those all important days sat lounging on a white sand beach? We've got you covered with our brand new twin-centre escapes, giving you the best of both worlds in one breath-takingly smooth 10-night stay. Read on for some of our favourite combination trips and where we will be whisking you away to for an absolute steal.

The City that Never Sleeps
Combine those film-set-worthy sights with a trip to the serene beaches of Barbados with a choice of New York multi-stop trips to set off on. Explore the bright lights of Broadway from the art-deco-inspired New Yorker, A Wyndham Hotel perfectly placed Midtown to enjoy the sights and sounds of the famous Times Square, before heading off  to a choice of  three breath-taking destinations. Head off to the sunny Barbados for a week lounging on its powder-white sands at the four-star all-inclusive Sugar Cane Club Hotel & Spa with a serene jet lag massage included. Or, if Jamaica is more your thing, a twin-centre trip combining the boutique adults-only Mangos Jamaica Beach Resort and New York should be just up your alley, giving you the chance to explore sights such as the Empire State building of the heights of the Rockefeller before soaking up the sun in Jamaica. Those looking for the ultimate pampering treat, should be right at home with a twin stay combining the sights and sounds of New York from the classic Westin New York Grand Central with the sun-filled luxury of Cancun in a Junior Suite Private Pool at the renowned 5* TRS Yucatán Hotel, complete with pampering personalised butler service as standard.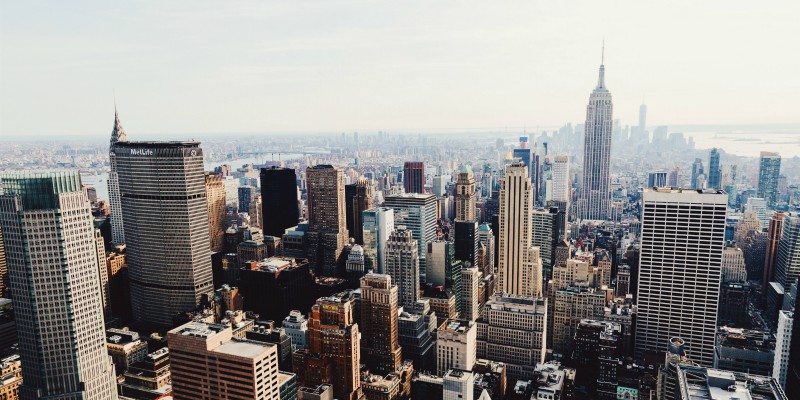 Viva Las Vegas
Visit the entertainment capital of the world as you bask in the iconic Luxor Resort & Casino. Located right on the world-famous strip, the renowned pyramid structure is a firm feature of the Vegas skyline and the perfect base to explore all that Las Vegas has to offer. Once you've had your fill of mini-Paris and the romantic gondola rides of the Venetian, head to the shores of Mexico to the five-star adults-only TRS Yucatán Hotel for a world of luxurious living including personalised butler service. If an Excellence Dom Rep escape is more your thing, why not combine your stay in the city with a trip to the all-suite adults-only Excellence Punta Cana, with the added luxury of a free upgrade to a luxurious Excellence Club Room. Alternatively, for an authentically Jamaican experience, head to the beach-side delights to Mangos Jamaica Beach Resort for a fantastic price with a free upgrade to Beachfront King as an added extra to your stay.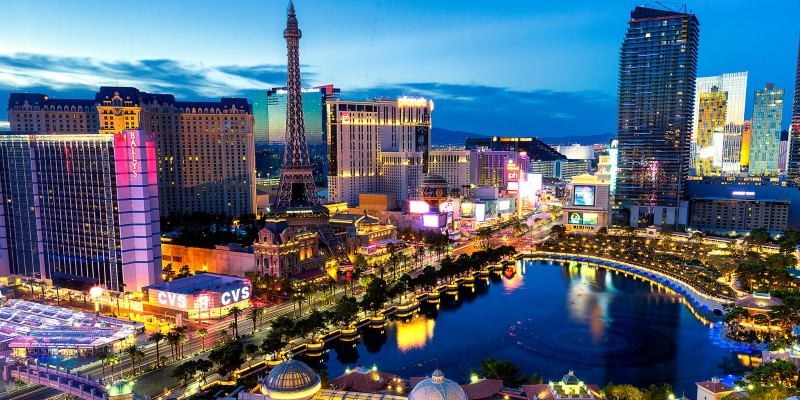 Ready to find your very own twin-centre escape? Or got your own itinerary in mind? Click below to view all of our amazing twin-centre deals or, click here for more from Caribbean Warehouse.