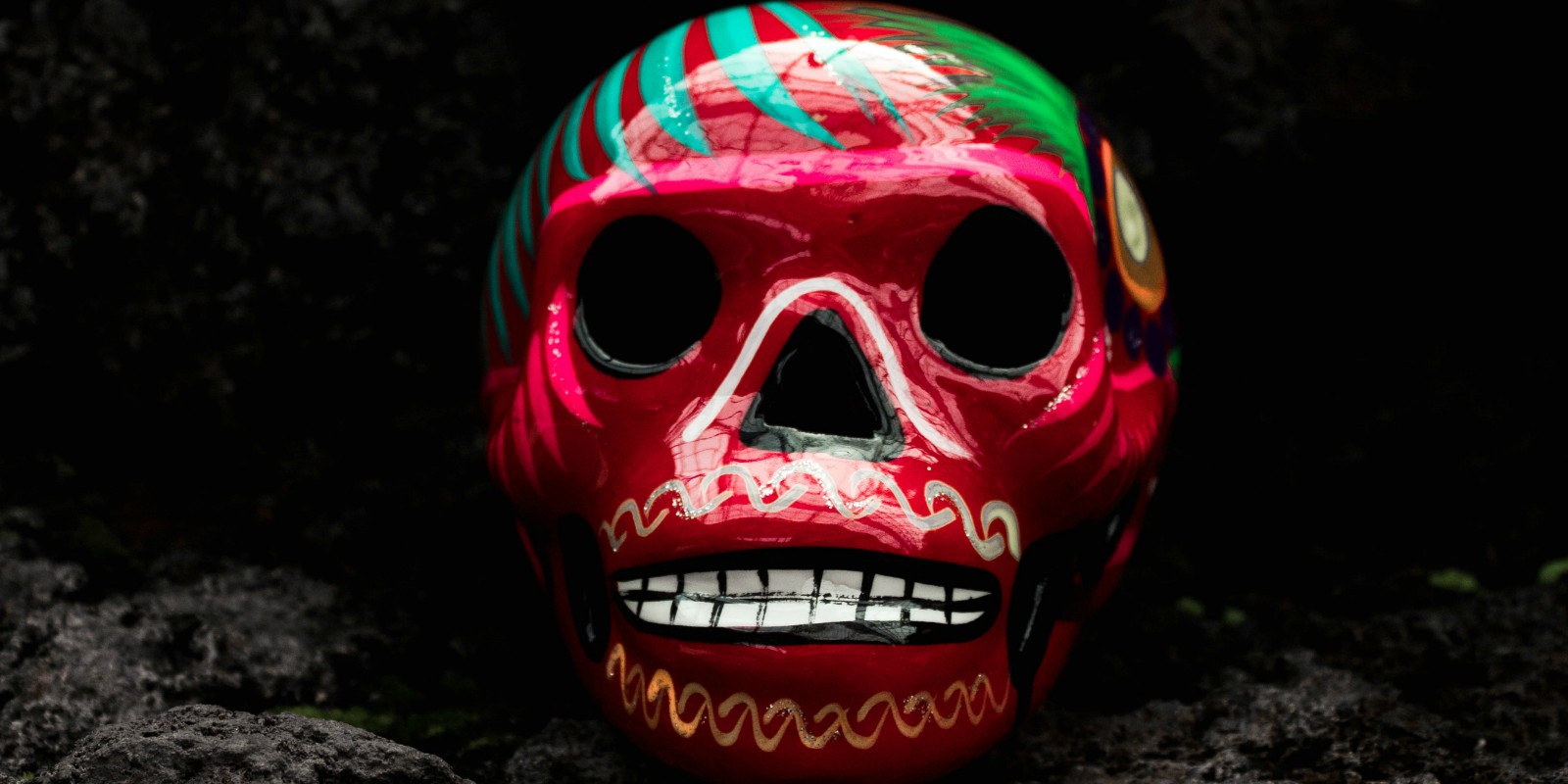 The sugar candy skulls and vibrant costumes are known world-wide with the iconic 'Day of the Dead', leading the way in the year's most colourful festivals. But what exactly is Mexico's Dia de Los Muertos all about? Read on for our walk through of Mexico's favourite event with some deadly good deals up for grabs as part of this years festivities on Caribbean Warehouse.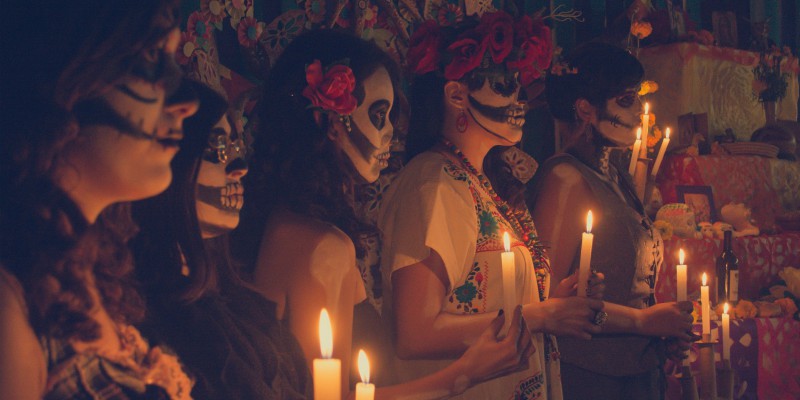 Taking part on the 2nd November this year, Day of the Dead is celebrated throughout Mexico and around the world. Rather than a day of sadness, Dia de Los Muertos is a day (or two days) spent celebrating the lives of loved ones is spectacularly colourful fashion.
Families create alters dedicated to those who have passed decorated with bright yellow flowers and pictures of their ancestors. Whole groups come together to offer food, drink and more to encourage those in the land of the dead to pay a visit and join in with the fun.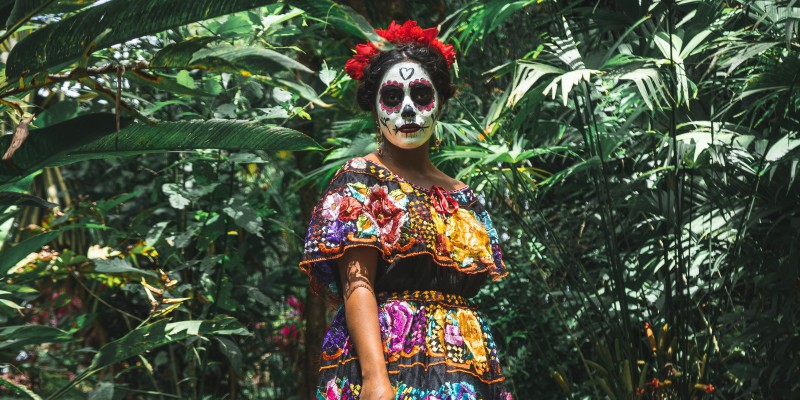 Dia de Los Muertos Celebrations
Mexico's celebrations are not to be missed with a world of events to take part in and witness. Bursting with colour, every corner of life is transformed to take part in the events. Decorative sugar skulls are created with the name of departed souls whilst graves are covered in marigolds and gifts. Parades in the streets are filled with brightly coloured costumes, with people taking on the customary Calvera (skull) face paint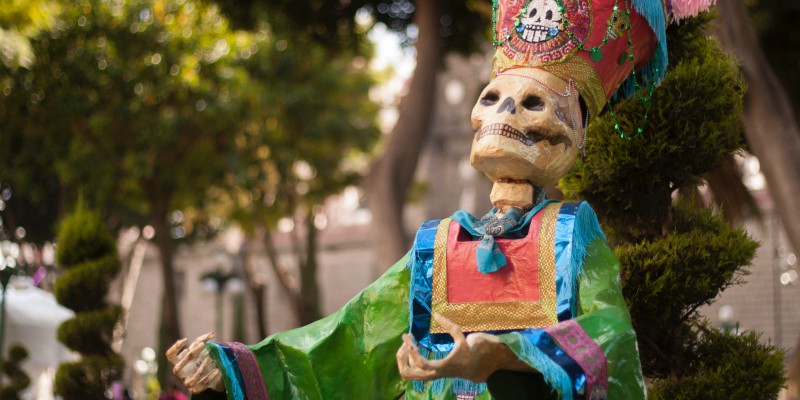 Top Day of the Dead Festivities
With a wealth of events up and down the country, Mexico's Day of the Dead has a whirlwind lineup with every destination showcasing its own festivities. Head to Xcaret to take part in the Xcaret Day of the Dead festival, Festival de Tradiciones de Vida y Muerte and celebrate the incredible Mayan Hanal Pixan and its lively festivities.
Those holidaying in the Cancun area should be sure to head to the Festival del Día de Muertos "Cena de Ánimas" (day of the dead festival, dinner of souls) for an unforgettable colour-filled festival involving over 450 artists in various locations.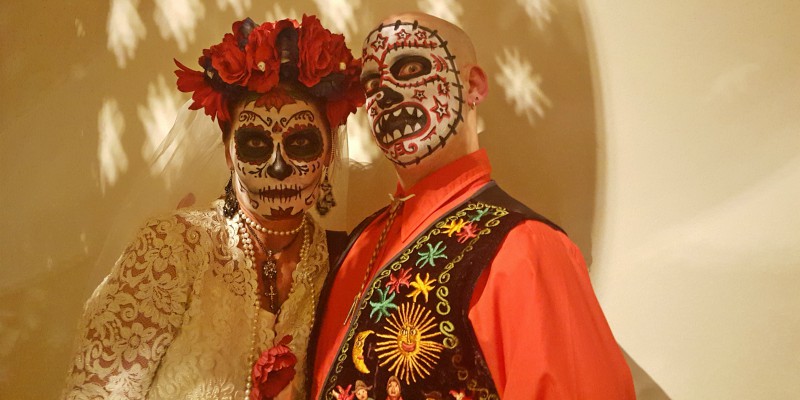 This Year's Offerings
With free upgrades, incredible prices and more. Caribbean Warehouse's Day of the Deadly Deals offers more for your money with the perfect excuse to jet off to sunny Mexico.
Escape to Now Jade Riviera Cancun for just £0pp and you will receive a FREE 6 category upgrade to a Preferred Club Ocean View with Balcony Jacuzzi, FREE resort credit and more*. If an Excellence stay is more up your alley, be sure to take advantage of Excellence Riviera Cancun's choice of exclusive suite upgrades from just £1,236pp *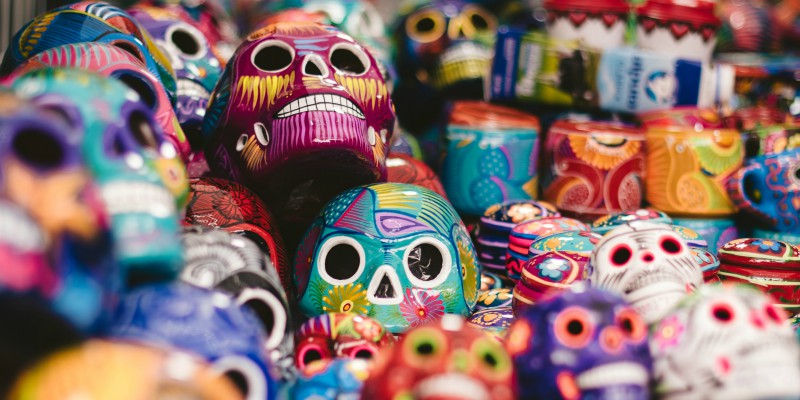 Don that flower garland and paint your face like one of the locals during one of the biggest events of the year in Mexico with dancing and festivities the whole night long. Discover our Mexico holidays by clicking the button below. Or, click here for more from Caribbean Warehouse.

*Offers valid on date published. Terms & Conditions apply.