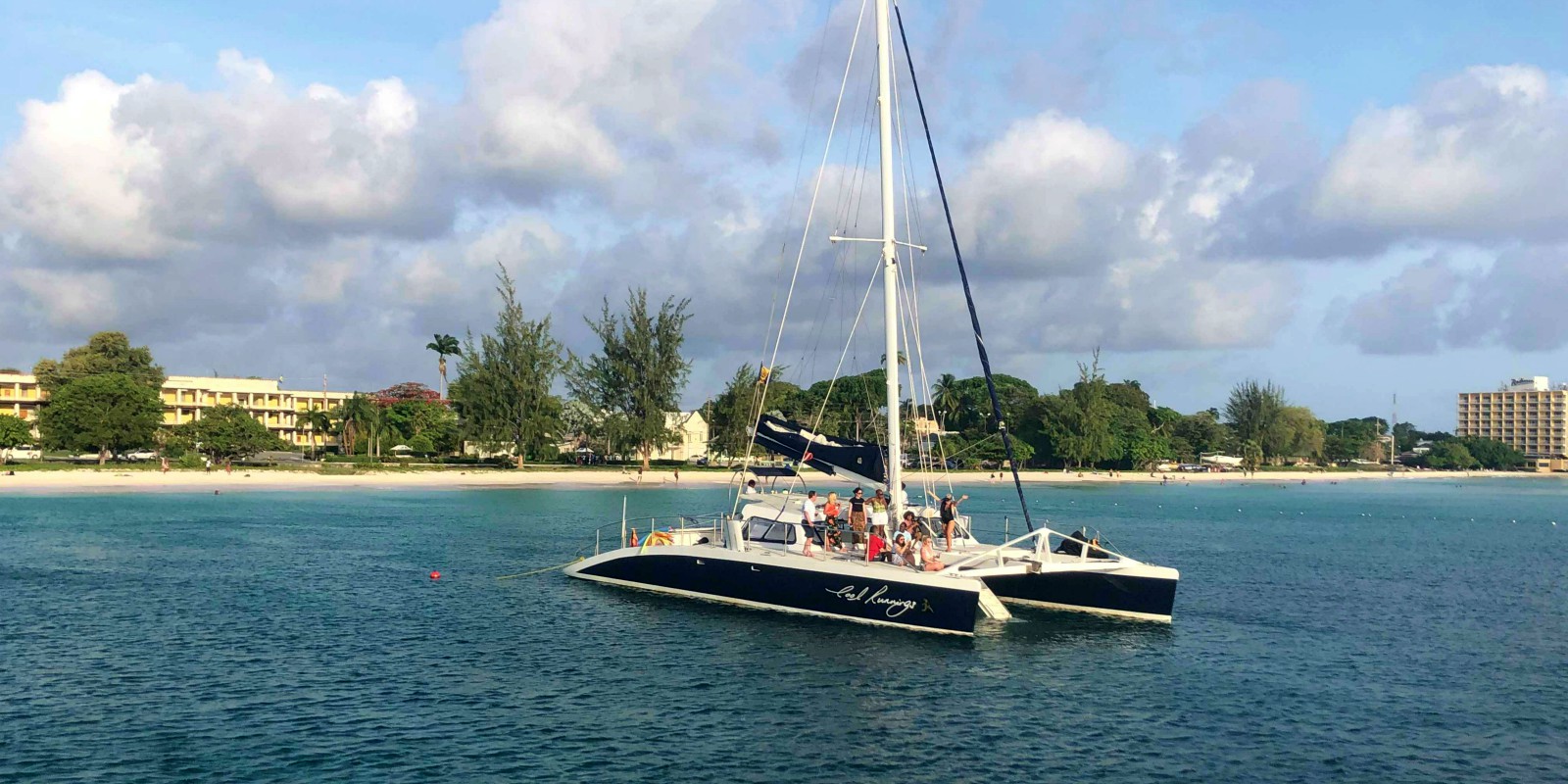 Heading of to Barbados recently, Personal Travel Advisor Steph shares her experiences of this incredible Caribbean island.
To Celebrate British Airways 65th Anniversary flying to this Caribbean island myself and colleague won ourselves a trip & jetted off to the beautiful island of Barbados.
Barbados is a safe place to travel with friendly locals, great beaches, fine rum, beautiful resorts, excellent dining and nightlife. The island is only 21 miles long and 14 miles wide, which means it is so easy to see the whole island in just a few hours.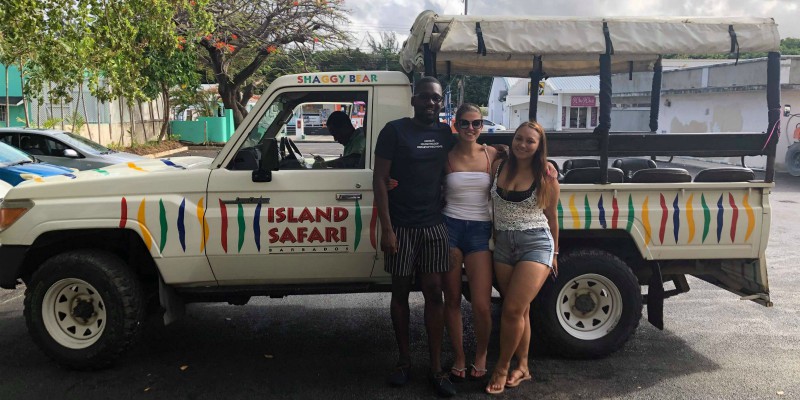 Top Tips
Excursions – A number of excursions we had the pleasure of experiencing included the Island Safari Adventure Tour, Catamaran Cruise (Cool Runnings), Bajan Bus, Ninja Warrior obstacle course.  My favourite and what I would highly recommend would be the Island Safari Tour as you get to see the whole island including Bridgetown, Holetown, Oistins and Bathsheba.
Hotels – Barbados has a range of resorts from 3* room-only to 5* all inclusive. As Barbados is a safe place to travel, there are plenty of dining options available in the St Lawrence Gap and Holetown from sampling street food to dining in a 5* restaurant.
Shopping – Barbados is great for shopping. Holetown is where they have the Lime grove shopping mall which includes outlets such as Gucci, Michael Kors, Ralph Lauren and many many more.
Nightlife – Barbados has great nightlife, is this is what you're looking for I would highly recommend staying in the St Lawrence Gap where you will find locals bars, nightclubs and restaurants. Holetown have a street party every Sunday where the locals and tourists party with street karaoke and music. You will also find upmarket bars in Holetown, The Red Door lounge being one of them.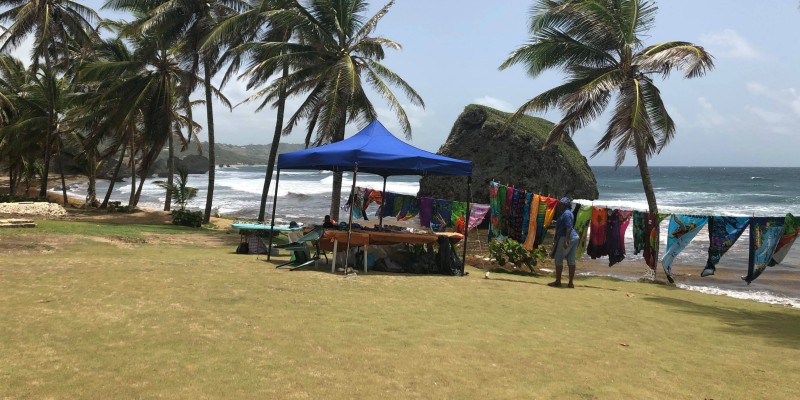 Top Hotels in Barbados
During our educational trip we visited and explored many hotels, I have summarised each property below:
Sandals Barbados & Sandals Royal Barbados
This property is a 5* adults only hotel again located in the St Lawrence Gap. When staying at Sandals Barbados you are also able to use all the facilities at Sandals Royal Barbados which means you get 2 resorts for the price of one. Here you will experience unlimited gourmet dining at 17 restaurants and 12 bars. All tips, taxes and gratuities are included when staying at a Sandals property.
The hotel has many activities and facilities which include land & water sports, day and night entertainment, snorkelling, unlimited premium liquors. Sandals provide their very own transfers and will welcome you upon arrival at the airport Sandals Royal Barbados also has its very own bowling alley at lovers lane which is the first and only property to have this. There are 3 different levels of rooms when staying at Sandals which include Luxury Level, Club Level and Butler.
Discover Sandals Barbados from only £0pp
Island Inn Hotel
Island Inn Hotel is a boutique property with only 24 rooms located on the South Coast of Barbados within the Garrison Historic area, a UNESCO world heritage site, just footsteps away from Carlisle Bay Beach which is fantastic and just less than a mile away from the island capital – Bridgetown.  Here you will experience a true Bajan experience. The manager informs me they have amazing entertainment on the court on a Friday night which isn't to be missed.
Discover Island Inn Hotel from only £1,658pp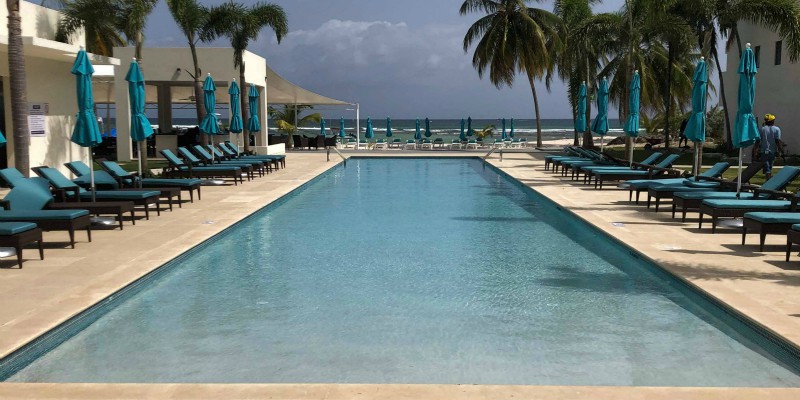 The Sands Barbados
This property is a brand new hotel located in the St Lawrence Gap which is a 15-20 minute walk to the bars or a 3 minute ride in a taxi. We were the first to stay in this hotel and sample all the facilities it has to offer. This property is super stylish located on a white sandy beach. The rooms are spacious and bright whilst many offer separate living areas. There are two restaurants one a la carte and the other buffet. This hotel caters for all, couples, families, groups, single travellers. Facilities include 2 restaurants, rooftop bar, spa, gym, night entertainment, water sports and more.
Sweetfield Manor
With just 10 rooms, Sweetfield Manor has a relaxing and romantic ambience. I would recommend this hotel for couples, weddings and honeymooners. The rooms are all designed individually, and the interior is beautiful the hotel really does have a special feel. The hotel has lush gardens and resident peacocks. Yoga is a must and the spa you must visit. This hotel has the wow factor and I would highly recommend even if just for a couple of nights.
Discover Sweetfield Manor from only £0pp
Sea Breeze Hotel
I stayed at this property 5 years ago it was amazing to be able to go back and see what they have done with the hotel as it has been completely renovated. It was like being at a completely different resort. Sea Breeze Beach House has everything to offer and is for sure one of my favourite hotels. The hotel is located close to Oistins perfect to visit on Fish Fry Friday. It is also located on 1000 feet of beachfront which mean's the hotel has fantastic ocean views. The hotel also isn't far from the St Lawrence Gap.
Sea Breeze Beach House has 122 rooms, 6 restaurants, 4 bars and 3 pools (1 children's pool, 1 adults only). Facilities also include gym, water & land sports. The hotel caters for everybody and I would highly recommend if you are considering Barbados as your next adventure.
Discover Sea Breeze Beach House from only £1,967pp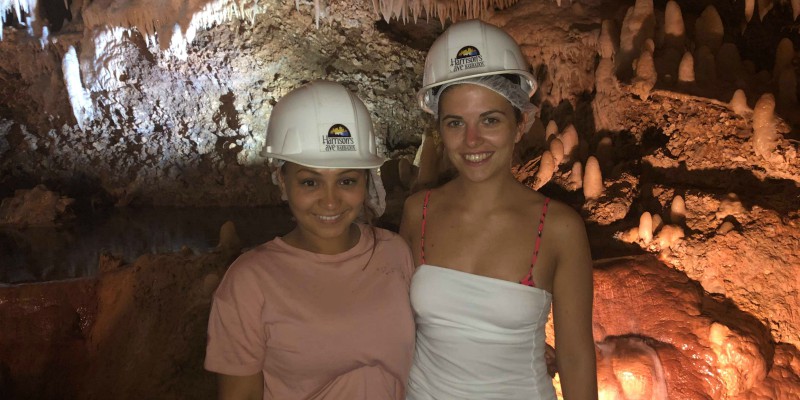 The Verdict
 The island is beautiful and there is so much to do. The staff, locals, everybody are just so friendly, and you feel so safe. There are many restaurants to dine in if you decide to stay room only or bed & breakfast. Or the all inclusive properties offer amazing dining options. Barbados will forever be my favourite since I first visited in 2010!
Ready for your own Barbados adventure? Click the button below to see all of our incredible Bajan escapes.