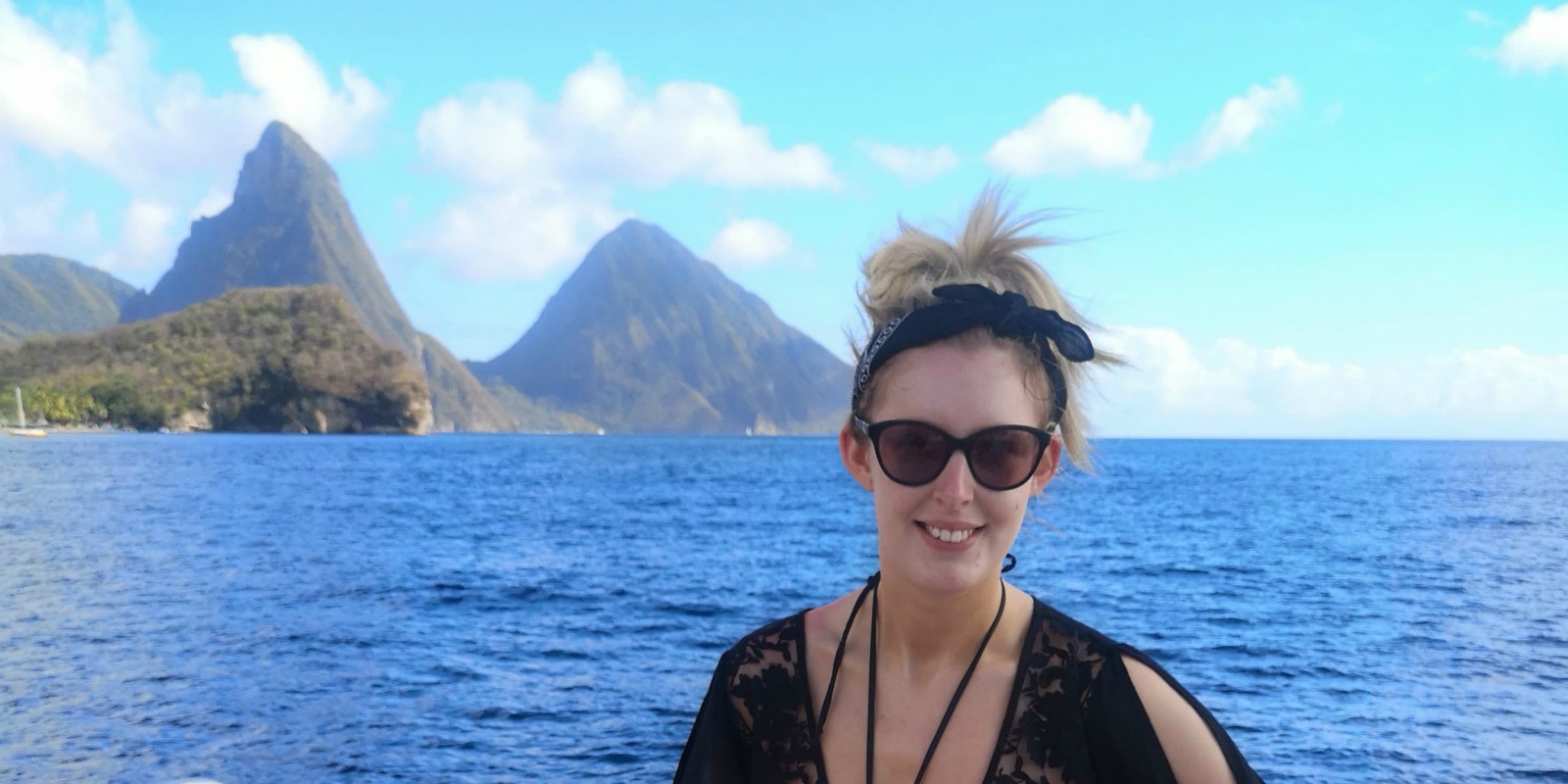 Looking for the perfect place to holiday recently, our very own personal travel advisor Elizabeth headed to Sandals Regency La Toc Golf Resort & Spa for a week in paradise. Here's how she got on and the low down on what makes this resort unique.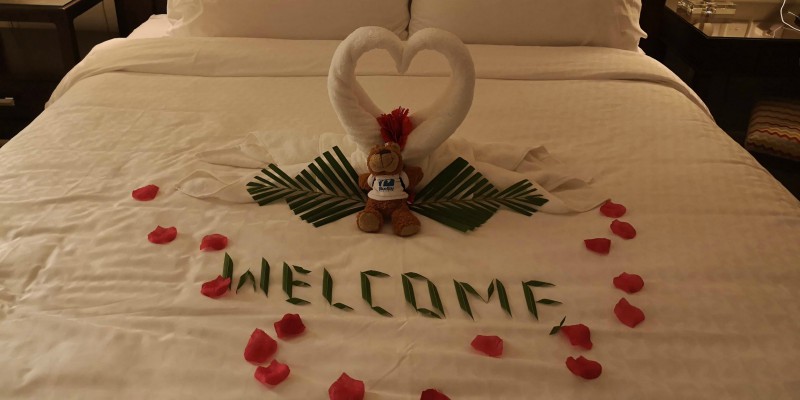 Sandals Regency La Toc is suited in St Lucia, ten minutes from Castries and an hour's drive from Hewanorra International Airport. However, do not let the hour's drive put you off from visiting this lush, green and friendly paradise. Arriving into St Lucia, Sandals has their own lounge at the airport where you are greeted with drinks and snacks before taking a private minibus to your resort.
Your Humble Abode
I arrived at the resort at around 7pm and was greeted by our butler who took us to the Honeymoon One Bedroom Butler Suite with Private pool. This room type has all the amenities that you can ask for. Indicative of the name, it is perfect for Honeymooners as it is set back in the Honeymoon Hideaway Village of the resort with the privacy of the tropical gardens. This room included butler service between 7am and 10pm and 24-hour room service.
When staying in a Butler Elite suite, this comes complimentary with 24-hour access to the Club Sandals and Preferred Club Sandals lounge. Here you may be assisted with reservations, spa treatments, and excursions and attend exclusive weekly hosted events. You can also relax with a book and enjoy tea, coffee and culinary treats.
When comparing this room type to the Oceanfront Two-Story One Bedroom Butler Villa Suite with Balcony Tranquillity Soaking Tub. Personally, I would say that this takes the forefront. The breathtaking views of this room type are unbeatable and the tranquillity soaking tub on the balcony provides the perfect opportunity to watch the sun go down whilst relaxing.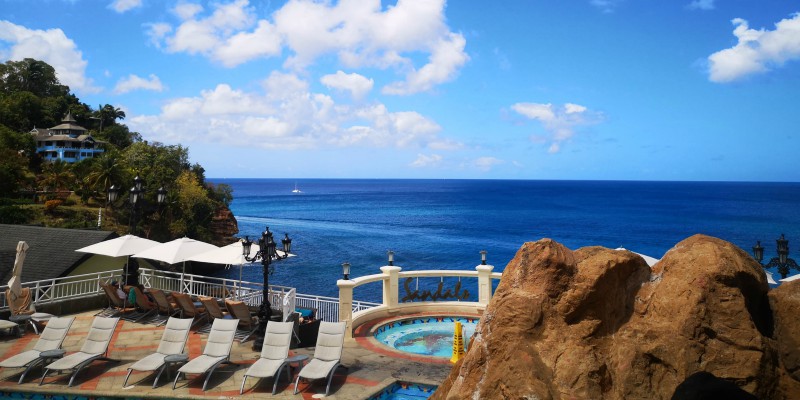 Where to Eat
On to the restaurants of the resort, which cannot be faulted. My two favourites were The Pitons and Kimonos. The Pitons serves Caribbean cuisine where I particularly enjoyed the rib eye steak cooked in Blue Mountain coffee which was divine and Kimonos serves Japanese cuisine by your own chef who cooks at your table whilst taking the views of the ocean, as this restaurant sits on the hillside.
Another restaurant I enjoyed for lunch was Neptune's Mediterranean restaurant, where I sat and relaxed overlooking the sea and sipping on the signature rum cocktail of the day. Moreover, the beauty of this resort is that you can use the amenities of the other two Sandals resorts on the island throughout your stay as a shuttle bus is provided until 11pm. I would recommend trying Kelly's Dockside restaurant at Sandals Halcyon Beach Resort which is located on a pier looking across the ocean. Again, this restaurant serves Caribbean cuisine and its décor is contemporary in style.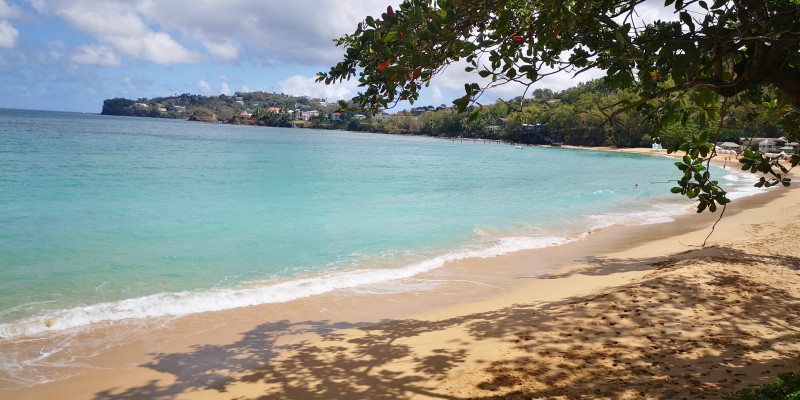 Things to Do
I spent a day visiting Sandals Grande St. Lucian which is a must due to its stunning beach. Here you will find calm waters, swings in the sea, hammocks to relax in and floating rings in the waters which are used to place your drinks on. This resort is perfect for diving and water sports on-site. However, diving is also offered at Sandals Regency La Toc which takes holidaymakers off-site. Another unique amenity offered here is a nine hole golf course with complimentary golf for guests staying at the three resorts on the island. Charges do apply for rental of equipment, private instruction and caddies.
However, if golf is not your idea of fun, a weekly cocktail night is held at the Golf course near the Pro Shop, where guests can meet management before heading down to Sandals' beach party. The beach party was my favourite night. I was greeted by staff dressed in traditional Caribbean carnival outfits, indulged in a Caribbean buffet and rum punch, saw a steel band and fire dancers and danced the night away whilst watching the sunset. This event is a must do on resort every Wednesday night.
Nightly entertainment which I also enjoyed was Herbie's piano bar. Every night there was a pianist who sang and played from 9:30-11:30pm, getting the audience involved which is a great atmosphere. From there I visited the Cricketers Pub which was open the latest on the resort until 2pm. Most nights there was a DJ and disco and a few nights held karaoke.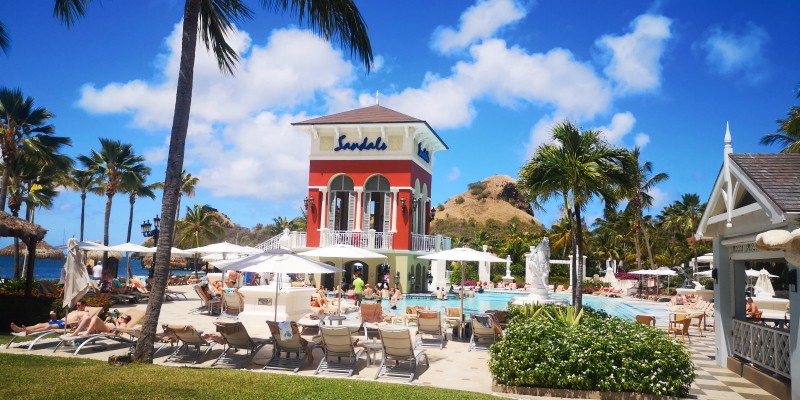 In summary, Sandals Regency La Toc has everything on site for a perfect getaway. It also provides opportunity to book trips on the island through the island routes team. My recommendations being the Piton Sunset cruise and Jump Up street party. Alternatively, if you are simply looking to stay on resort then look no further. Sandals Regency La Toc has everything you require and more.

All our holidays are ABTA & ATOL protected so you can book with confidence.