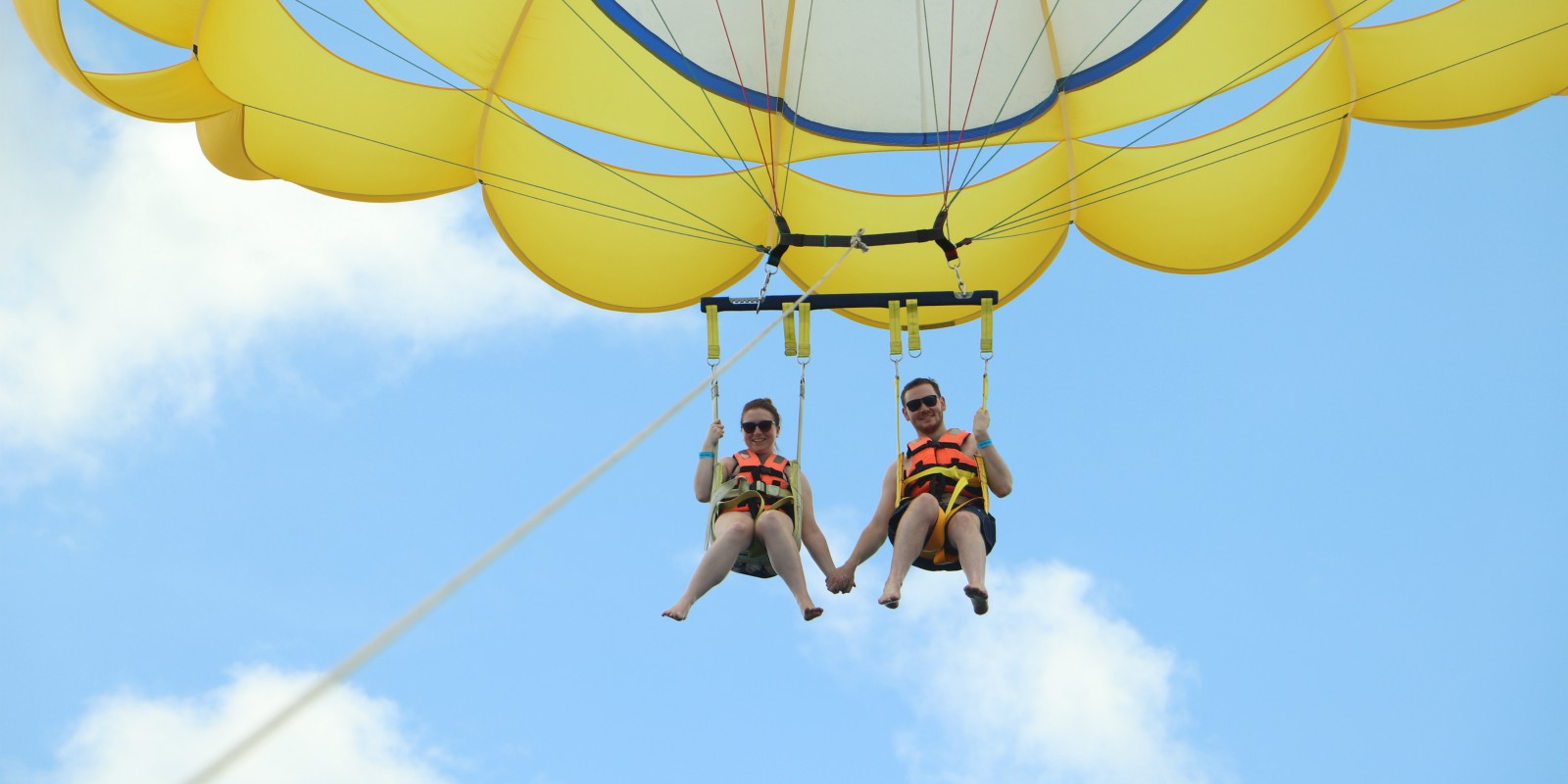 Ever since I started working at Blue Bay Travel, I've wanted to visit Mexico. I've heard so many exciting stories about other people's experiences in the country. A number of other colleagues have also visited El Dorado Royale. Which is why I thought it would be the perfect destination for my honeymoon.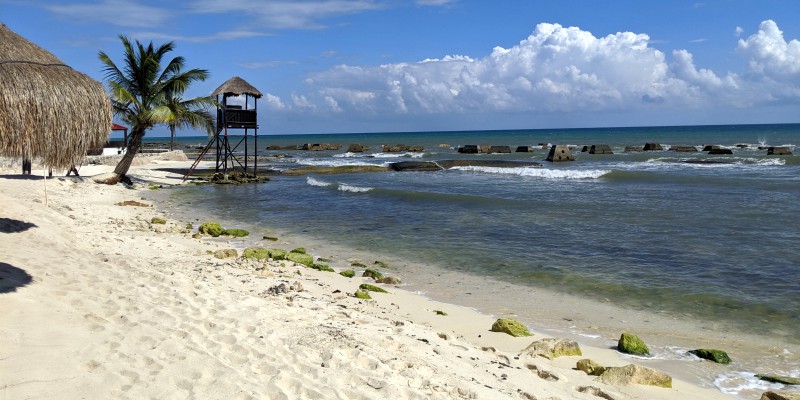 The El Dorado Royale Resort
El Dorado Royale is gorgeous. From the moment my wife and I were dropped off, we knew that we had arrived at a luxury hotel. Staff greeted us with a glass of champagne and were extremely helpful getting us checked in, relaxed and ready to enjoy our honeymoon.
​
During our stay we had access to three resorts, El Dorado Royale, El Dorado Casitas Royale and Generations. The latter being family friendly. This meant that it was a long walk to get from one side to the other. Luckily there are plenty of staff available in golf carts to drive you around. We also had access to bikes, for those days we didn't mind a little exercise.
​
El Dorado Royale feels as if it is split into two sections. The main pool is lively. There is always music playing and people partying. The second pool is located by Fuentes. This section is much quieter. For the best of both worlds, I would recommend going straight to the beach. It can be peaceful but has some life when activities like volleyball begin.
​
Karisma hotels and resorts have a passion for sustainability and protecting the environment. From energy efficient rooms to artificial reefs, it's obvious El Dorado Royale are proud to be Green Globe certified. So much so, they offer tours to their on-site greenhouse.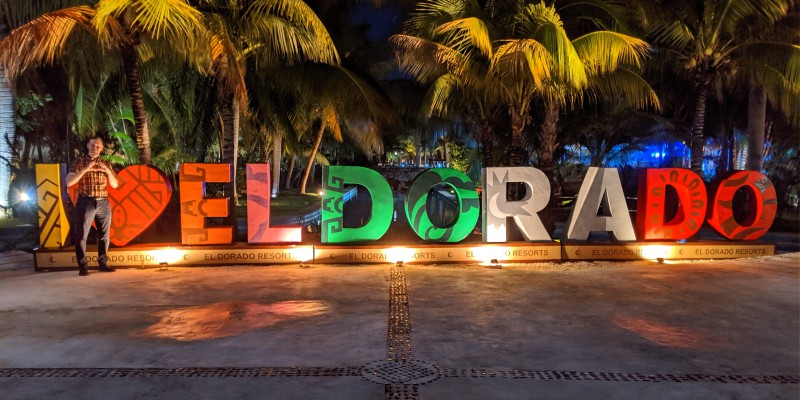 Weddings and Honeymoons
El Dorado Royale and Casitas are romantic resorts. We saw multiple weddings every day with a wide range of guest numbers. Whether it was an intimate ceremony on the beach or a grander celebration, the staff always had one of the many on-site venues organised and looking beautiful. There were multiple beachfront gazebos, ballrooms and a chapel. Whatever your preference, this resort probably had the perfect venue.
​
For anyone not attending a wedding during their stay, the large majority of other guests were on their honeymoon, like ourselves. El Dorado Royale made a point of treating any guest celebrating an occasion feel special but especially honeymooners.
​
If you are staying at the resort for a special occasion, I would advise you to take proof. For us, a copy of our wedding certificate or an invitation was enough for us to be given extra amenities for our room.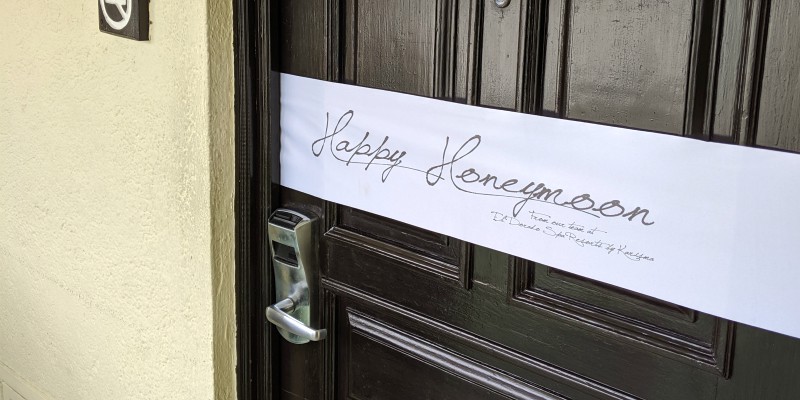 Our Room
We stayed in a Beachfront Honeymoon Suite. Although the whole resort could be classed as "beachfront", the views from the balcony of these rooms were beautiful. The bed was huge, the bathroom was modern and spacious, the mini fridge was restocked most days and it never felt too warm, despite the heat outside. We couldn't have asked for much more.
​
We arrived at the room late at night, to see a "Happy Honeymoon" banner on our door. There was champagne on ice and two small bottles of 1921 Tequila Cream waiting for us. This was a nice surprise. We enjoyed these while taking advantage of the 24 room service.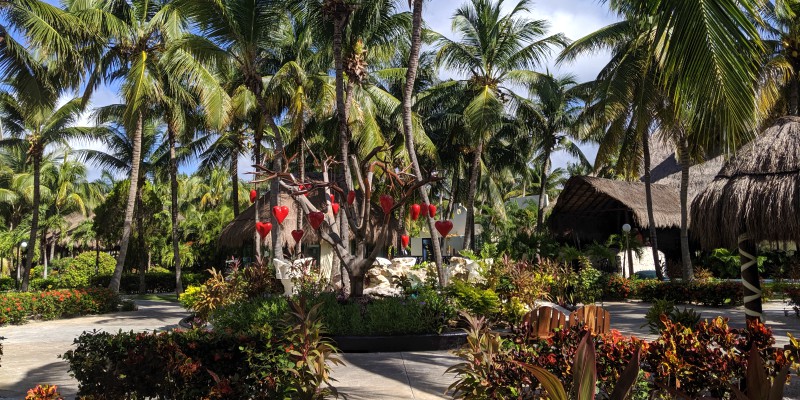 Restaurants and Bars
El Dorado Royale advertises itself as having an unparalleled Gourmet Inclusive® Experience. With over a dozen places to eat, we never felt like there was a lack of choice.
​
The majority of restaurants don't require a reservation but I would always advise you to make one each morning with your personal concierge. Due to the amount of wedding parties staying at the resort, some restaurants become unavailable at certain times.
​
Whether it's lunch or dinner time, I would recommend going to Jo Jo's. It wasn't the fanciest menu available but the food and staff were always great. I had the Grilled Jerk Chicken multiple times.
​
Just like restaurants, there were lots of bar choices. When we didn't visit the swim up bar inside the main pool, we were being served drinks by the incredible staff every hour. Whenever we needed a Mai Tai and frozen Bellini, it was there.
Fuentes
Our favourite night of the honeymoon was spent visiting the "Culinary Theatre", Fuentes. Where we had five wonderful courses. A chef showed us how each course was made while the resort's Sommelier taught us how to match drinks to each meal. Every member of staff made this a truly enjoyable experience.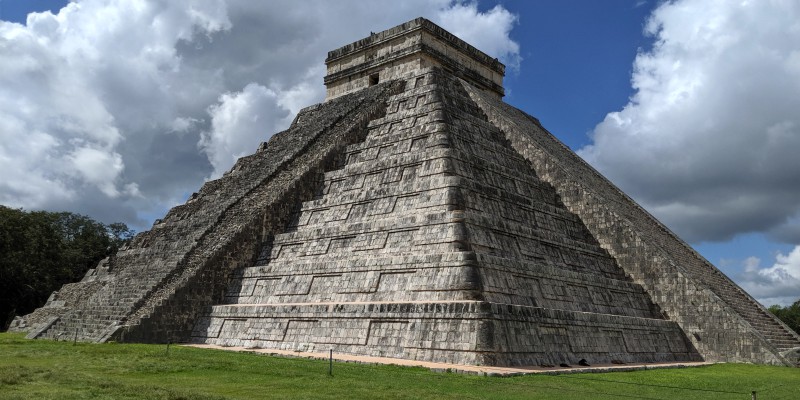 Excursions
Due to the resorts location, there are plenty of excursion opportunities. I would advice you to go and speak with "Lomas Travel" on your first day. They are located in the a corner of the main lobby.
Our first excursion was to El Dorado Maroma. This partner resort is 20 minutes down the coast and offers a lot of water sports and inland activities. We decided to go parasailing which neither of us had done before and it created a really memorable moment for us both.
Finally we couldn't go to Mexico without visiting one of the New Seven Wonders of the World, Chichen Itza. Our tour guide was incredibly knowledgeable. He had been taking tourists to the site for 22 years.
During the day we learnt so much about Mayan and Mexican culture. The site itself is breathtaking. It's a must visit! The day also included a trip to a Mayan shop, a swim in a fresh-water cenote and the chance to walk around the city of Valladolid.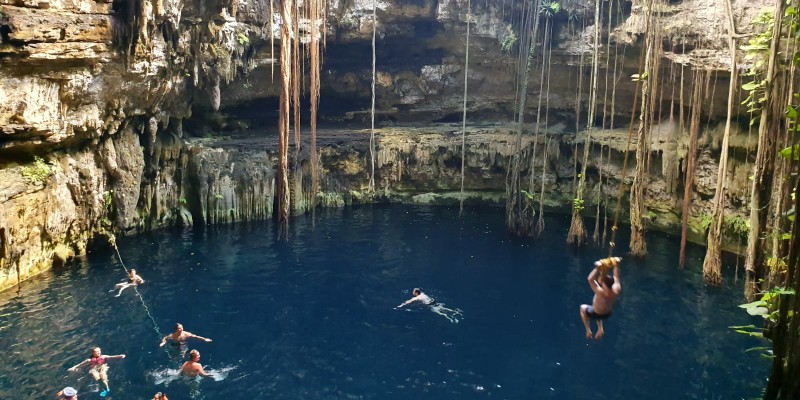 Inspired to take a trip to El Dorado Royale for yourself? Click the button below to request a quote from one of our personal travel advisors. Or, click here to see more Mexico escapes.

Experience El Dorado Royale, Mexico from only £1,287pp