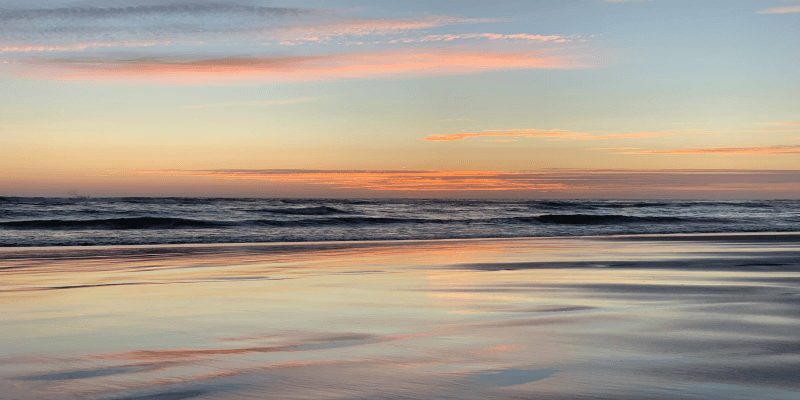 It's 2020, the start of a new decade, so why not make yourself the promise to see more of the world in the roaring twenties.
We can help you with that declaration by whisking you off to some corners of the Earth you've never seen before.
Is there anything finer than touching down in a part of the world you're yet to explore? We don't think so! Which is why we've added new amazing destinations to our offers.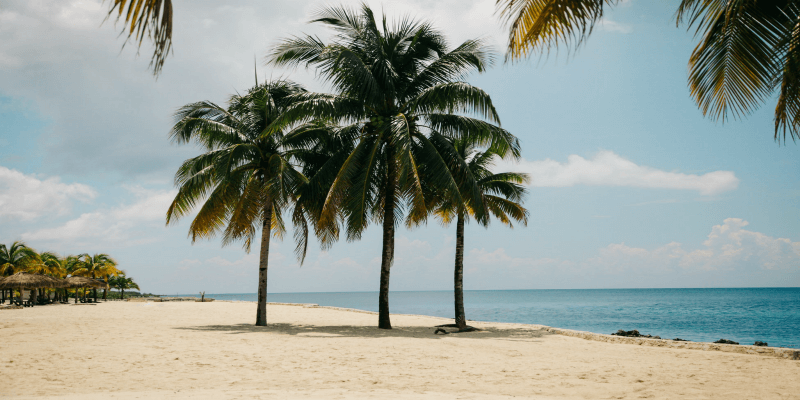 With our latest offerings, we're giving your flip flops the chance to touch terra firma in perfect Panama, amazing Acapulco, super St Martin, cool Curaçao or cracking Costa Rica.
At Blue Bay Travel we're the experts in helping you experience stunning new places and these five spots are no exception. But what can you expect from these idyllic lands?
We've got everything you need to know right here, so you can start living like a local straight from touchdown.
Panama
Oasis-like beaches with turquoise surf to jungle landscapes teeming with indigenous wildlife, that's what you expect from Panama. But if neither of those environments tickle your fancy, there's also city scenes which deliver a more cosmopolitan vibe in a manner that only a bustling Central American hub can.
Originally part of a union called the Republic of Colombia, Panama became a country in its own right in 1903 and since then keen travellers have been marvelling at its swell of sights and sounds. Panama connects North and South America and is home to the infamous Panama Canal, an artificial waterway built by the US Army Corps of Engineers which links the Caribbean Sea with the Pacific Ocean.
In terms of climate and terrain, Panama is as diverse as you can find. Its capital Panama City is home to over 830,000 people in a sprawling metropolis. But, thanks to its tropical climate, most of the country is covered in rich jungle spreading from a mountainous backbone.
The food, traditional dress and music of Panama takes influences from all over the world from Europe, Africa and America. There really is something for everyone here, from the terrain to the food this country is so welcoming, you may find that you never want to say adios!
Acapulco
What comes to mind when you think "Acapulco"? stunning Mexican beaches? The playground of the rich and famous? Lionel Ritchie?
All true, except probably the Lionel Ritchie thing, although, that is a great song. But whether you're thinking of the ex-Commodore or not, Acapulco definitely has the attributes to have you going loco! Sorry, we couldn't resist.
If you're a self-confessed beach-bum then Acapulco's coastline and climate will have you jumping for joy, or should that be lounging for joy? With beaches that enjoy idyllic turquoise waters and temperatures that regularly exceed 35° it's no wonder celebs like Elizabeth Taylor, Elvis and Frank Sinatra became regular visitors.
That amazing beach culture continues at the heart of the activities available in Acapulco. From water sports to sports fishing and even releasing baby turtles there's definitely something for all the family to enjoy. This emphasis on the coast continues into other elements of Acapulcan culture meaning that seafood is prevalent in the local cuisine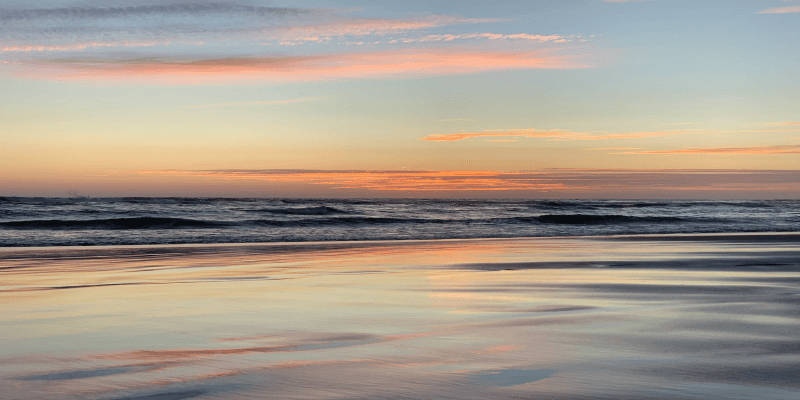 St Martin
The Caribbean island of St Martin isn't the biggest place in the world, but within its 40 square miles you can experience the Caribbean from both a Dutch or French perspective. The north of the island is predominantly French influenced, whilst the southern half is driven by Dutch culture.
However the overarching theme on the island is that it's a Caribbean haven wherever you are. Brimming with all the sights and sounds you would expect from the picturesque islands. From rain-forest-like vistas and hilly terrain giving way to amazing azure lagoons and salt ponds.
As you would expect from the European heritage of the island the sport of choice is cricket. With extremely vociferous crowds cricket in St Martin is greeted by infectiously boisterous atmospheres. Cricket games are a definite must see if you're in town for a match.
Away from sporting occasions, another must do in St Martin is – be a foodie. This stunning Caribbean island enjoys a stellar gastronomic reputation for worldwide fusion cuisine. Whether you're into traditional BBQ's, fresh seafood or succulent fruits, you can find a mouth-watering feast wherever you roam in St Martin.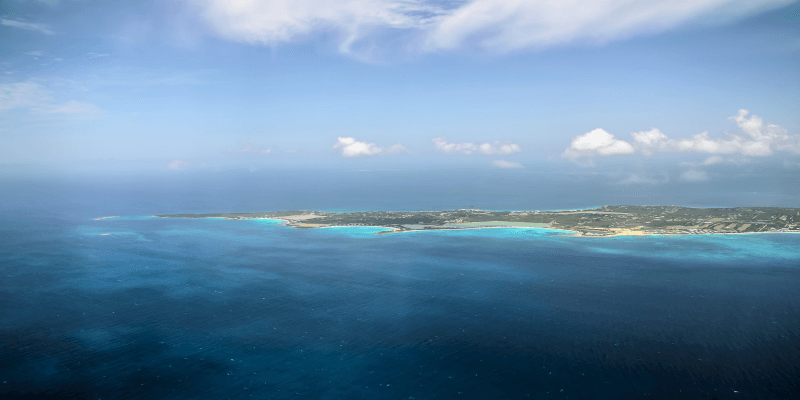 Curaçao
Following on from the European influenced St Martin, we have Curaçao! The colonial past is just as easily felt here. With stunningly beautiful architecture and equally as captivating colours each village and town are sure to stick in the memory.
The typically Caribbean natural environment in Curaçao ensures you'll never be bored. From eye-catching beauty spots which can be taken in from any of the Westpunt hiking trails, or swimming with sea turtles at one of the many beaches, you can feel you're completely at one with the heart of the place.
The European influences within the towns doesn't end at pretty buildings. If you take a moment to drop in on one of the many restaurants in Curaçao you'll be greeting by a captivating fusion of Dutch and Afro-Caribbean cuisines. Be sure to try the signature dish Keshi Yena.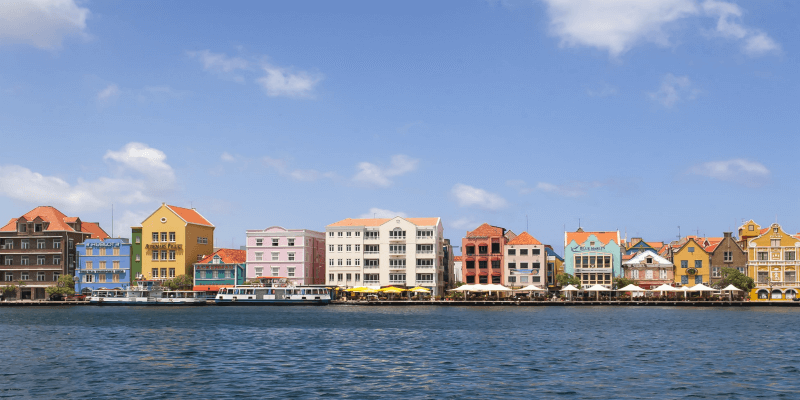 Costa Rica
Costa Rica is the place for you if you love the idea of spending time somewhere that allows you to experience all the flora and fauna of vast tropical rain-forests, as well as stunning beaches. Scattered with protected natural beauty spots, Costa Rica is the perfect escape to feed your inner ecologist.
This Central American paradise is teeming with colourful life, and we don't just mean you relaxing on your hols. From spotting spider monkeys & beautiful quetzal birds to witnessing the magic of baby sea turtles hatching on the Pacific coast. There truly are some once in a lifetime experiences to be had in this bio-diverse bliss.
This abundance of life coupled with the Costa Rica's geography also mean that you can experience a range of culinary delights too. Synonymous with coffee cultivation, your morning Joe in Costa Rica will make your usual brew seem like mud! Costa Rica really is a feast for all the senses.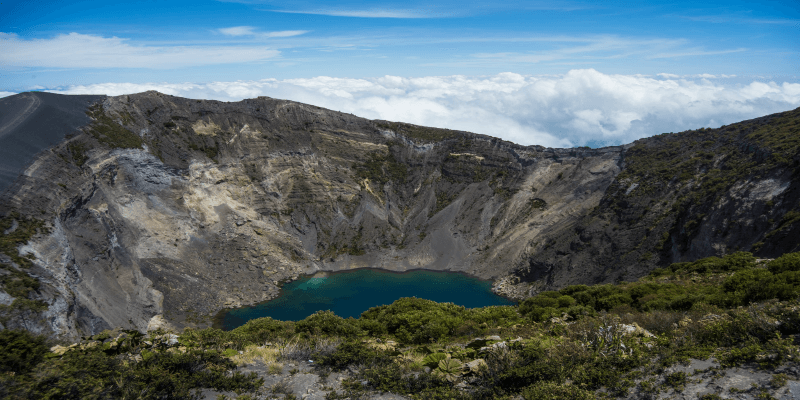 If your last decade was filled with work and future building, then make this one all about adventure and feeding your soul. In stunningly diverse areas like Panama, Acapulco, St Martin, Curaçao and Costa Rica you can find something that you'll never come across in your office, a lifetime of memories.
Whether you choose the mixed-up, hustle and bustle of the colourful city streets in Panama, or you fancy getting back to nature and drinking in all the original beauty of a land like Costa Rica one thing is definitely for sure, you'll never run out of stories to tell in the twenties!
Why not get in touch with a member of our expert travel team now on 0844 644 8351 and get your decade off to a flying start.