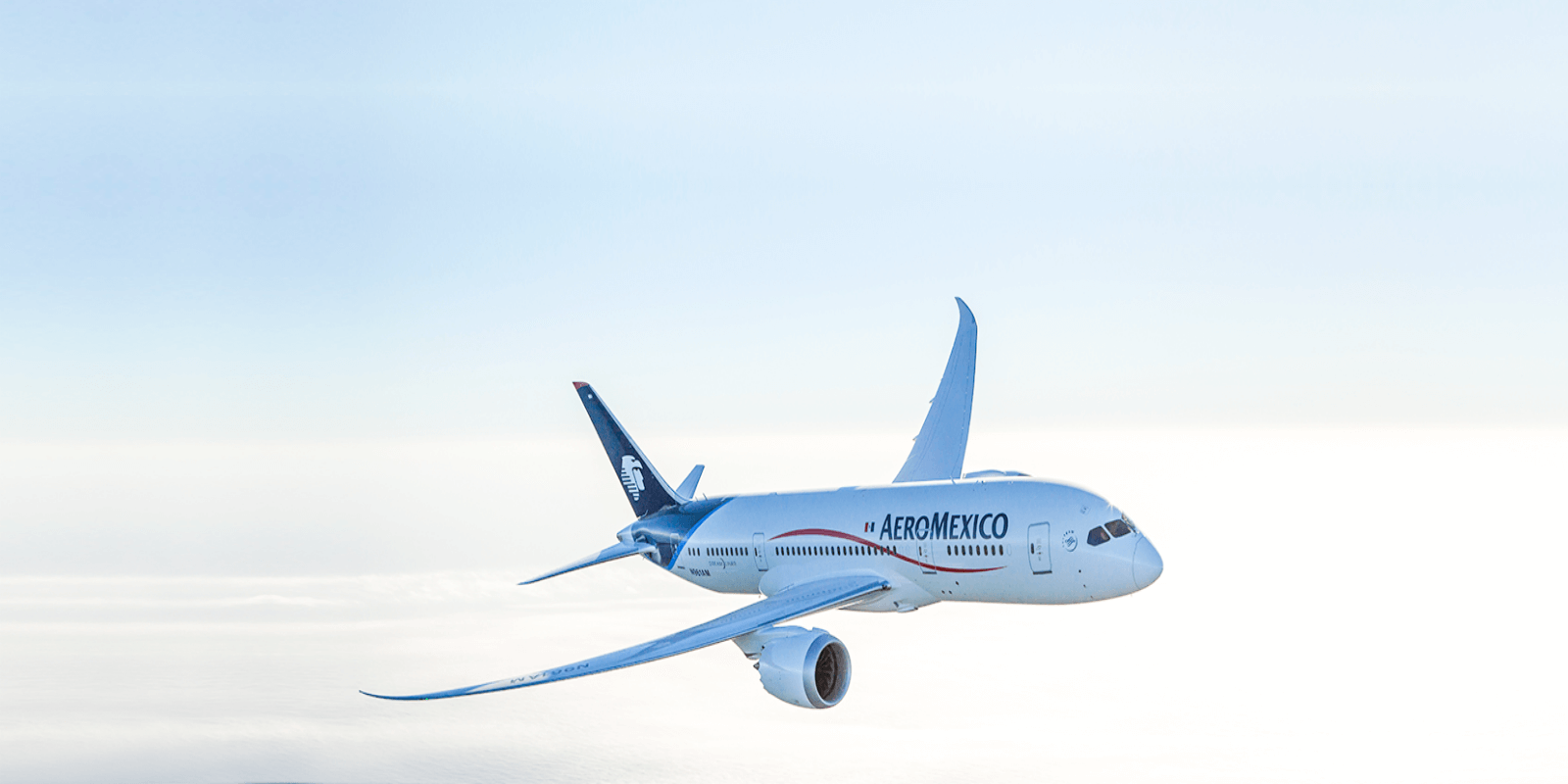 Make the most of your holiday with an AeroMexico flight.
What if we told you, we've found the solution to allow you more time for ticking off tasks on your holiday to do list, when you're away, and less time recovering from jetlag in bed?
If you're anything like us, when you head off on holiday you want to be sure you're making the most of your break. You don't want to be spending more time than necessary travelling or adjusting to time-zone change. Lucky, then, that we've found the answer in our latest airline, AeroMexico! To find out more about AeroMexico give our team a call on 0844 644 8351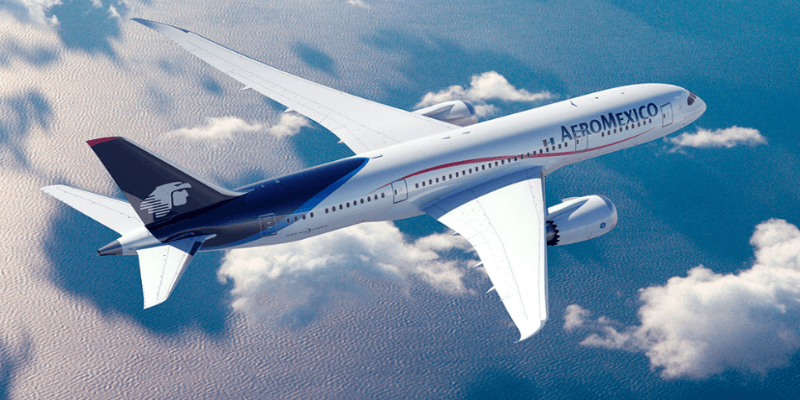 Who are AeroMexico?
AeroMexico are the sensational airline service who, through their excellent service, perfect flight schedule, Dreamliner aircrafts and high-quality comfort levels, have cracked the conundrum of how to travel long-haul without feeling the effects.
Dreamliner aircrafts, for those who don't know, go some way to helping long-haul travellers feel more comfortable in the air. The higher cabin pressure and humidity, as well as the increased room onboard, leave passengers generally feeling less fatigued on long journeys.
Our CEO, Stuart Wilson, is a seasoned traveller and he recently used AeroMexico for a trip to Cancun with his wife. Following the trip he eulogised: "We will definitely fly AeroMexico again & I'd highly recommend it. Not only did it reduce the jetlag we also found it gave us an extra day's holiday as the first day wasn't wasted with arriving late & suffering from tiredness"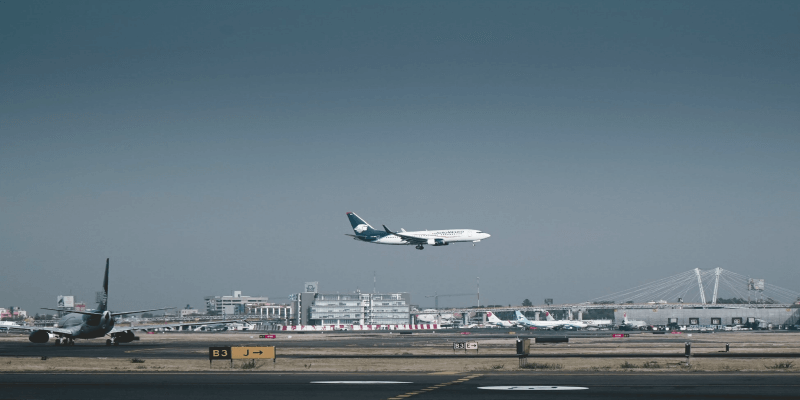 The Mexican service provider operate daily direct flights from London Heathrow to Mexico City. Now, we know what you're thinking, "that's all well and good, but we've still got to negotiate another airport and get the connecting flight to the Yucatan Peninsula after a gruelling 11 hour flight from London."
Well, we hear you, but thanks to AeroMexico's overnight flight schedule and the fact that their planes are those superb Dreamliners you're able to have an evening meal and a good sleep on the flight. So you can touch down in Mexico City airport feeling like you've just skipped over to Spain, which means that short trip on to Cancun should be a breeze.
Making the Best Start
AeroMexico's daily departure time from Heathrow to Mexico City is 22:30. So even if you've driven to the airport you can now start to relax. Maybe have a couple of drinks and a bite to eat before your flight.
But there are many areas where AeroMexico can manage and improve your travelling experience too, the first of which comes as early as booking your flights and picking your seat on the plane. AeroMexico offer extremely competitive prices on upgrades. For example, you can elevate your experience to Business Class from just £399 per person each way. Which is not bad at all when you consider similar upgrades could end up costing you upwards of £2,000 on other airlines.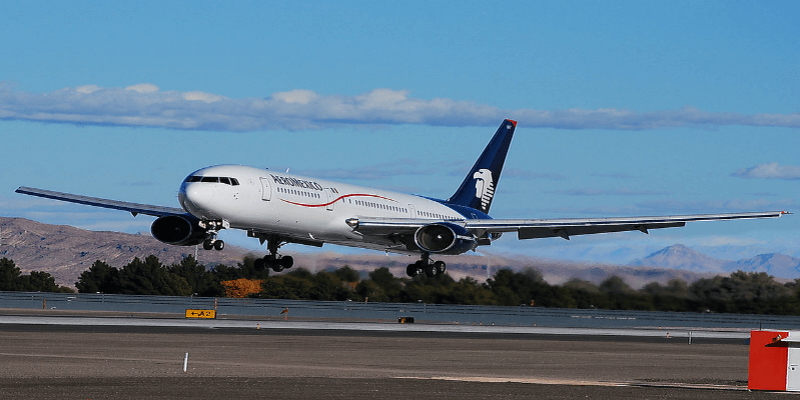 Stuart upgraded to AeroMexico Business Class and selected his seats through the free to use online account system: "if you book 2 adjacent seats by either window in row 6 it will feel like a private suite cabin as these seats are separated behind the front section of the business cabin by a small galley & economy is separated behind in another cabin"
It's also worth mentioning, a jump up to Business Class would mean, if you live within a 50-mile radius of Heathrow, AeroMexico will provide you with your own private chauffeur service to and from the airport. So you can start reaping the rewards of upgrading even before you get in the air.
Flying in Comfort
Stuart's recommends preparing for comfort when you fly: "we took pyjamas & flip flops for the international flights in our hand luggage. Wearing comfortable clothing & being the right temperature is vital for a good night's sleep"
This ability to grab some rest during your journey is essential to feeling refreshed when you touch down. The AeroMexico schedule and in-flight features, like a delicious evening meal, give you and your body the best chance of sleeping through the night while the plane continues to munch those miles, onwards to Mexico!
The great thing about upping your service to Business Class is the fact that the AeroMexico team will provide you with even more high-quality features than usual. Full flat-beds, pillows and duvets are available. Which means you can be getting a great night's rest whilst you're the air, rather than wasting a day of your holiday waiting to travel at an airport hotel.
Another great recommendation from Stuart for beating the weariness time-zone hopping can cause is planning your meals. Resisting the urge to constantly graze and drinking plenty of water will also help your body make the adjustment much easier.
Arriving in Style
Now that you've been able to grab some shut-eye on the plane, and let's face it who wouldn't be able to?! After your in-flight breakfast, you'll touch down in Mexico City airport ready to grab your connecting flight without feeling rushed. Your bags will have been checked through at Heathrow so you won't have to worry about corralling all your luggage. But the bonuses to travelling with AeroMexico don't stop with chauffeurs and in-flight experience. Their schedule also ensures that not only will you touch down in Mexico City refreshed, you'll also arrive in ample time to complete any immigration checks and try out the airport lounge before you board your connecting flight with ease.
Connecting flights to the Yucatan Peninsula are every hour and are just one hour and 45 minutes long. So before you know it you'll be touching terra firma in Cancun and, ready to start your holiday in style.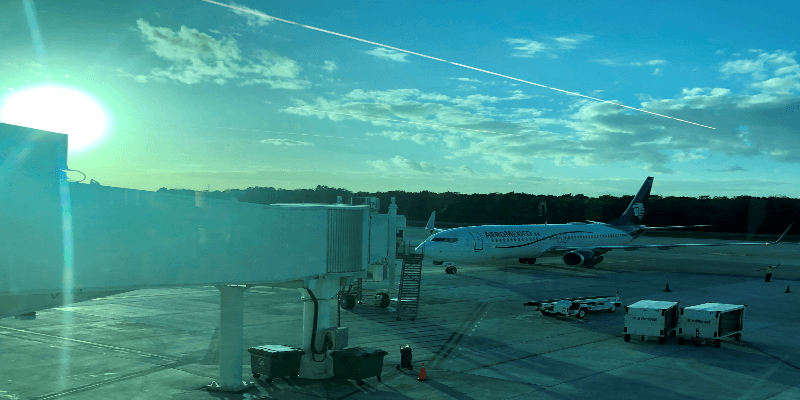 Stuart said of the seamless AeroMexico connection and touch down process: "Clearing international immigration in Mexico City and being a domestic flight means you'll be whisked through the landing process in the Cancun airport. So you can avoid long immigration queues and simply collect your luggage & exit the terminal where your Best Day Travel Rep will be waiting!"
Thanks, again, to the scheduling and simplicity of your flights your arrival at the resort will be in time for you to start making the most of the hotel amenities straight away. Instead of getting in at dinnertime and falling asleep in your all-inclusive meal, you're now enjoying the sun, cocktail in hand, sampling the lunch menu with the rest of the afternoon and evening in Cancun yours for the taking.
So there you have it, the perfect way to enjoy the holiday you've been looking forward to for months is definitely by spending every last moment… in the moment. All thanks to taking the right airline. Oh! And if you're worried about the return journey, don't be!
Returning Home
An added bonus of AeroMexico's route is international flights are night flights in both directions. Plus, as the aircraft is a Dreamliner, the flight home will be a similarly seamless experience as the journey out. With a 19:00 flight from Cancun and a 23:00 flight from Mexico City to Heathrow.
Ending your holiday is never fun, leaving the sun, sea, sand and cocktails behind. But with a return AeroMexico flight at least you can be sure that when you get dropped back off by your chauffeur slipping back into life at home is a cinch. 
But, we hear you ask, "what if you're going to another location in Mexico?" Well don't panic! You can also get all the benefits of travelling with AeroMexico whether you're travelling to Acapulco, Puerto Vallarta or Los Cabos. Mexico is at your service!
The best part of it is… you can now book your AeroMexico flights with us by calling 0844 644 8351
So what are you waiting for, take the stress out of international travel and start using all your holiday days for, well… holidaying!