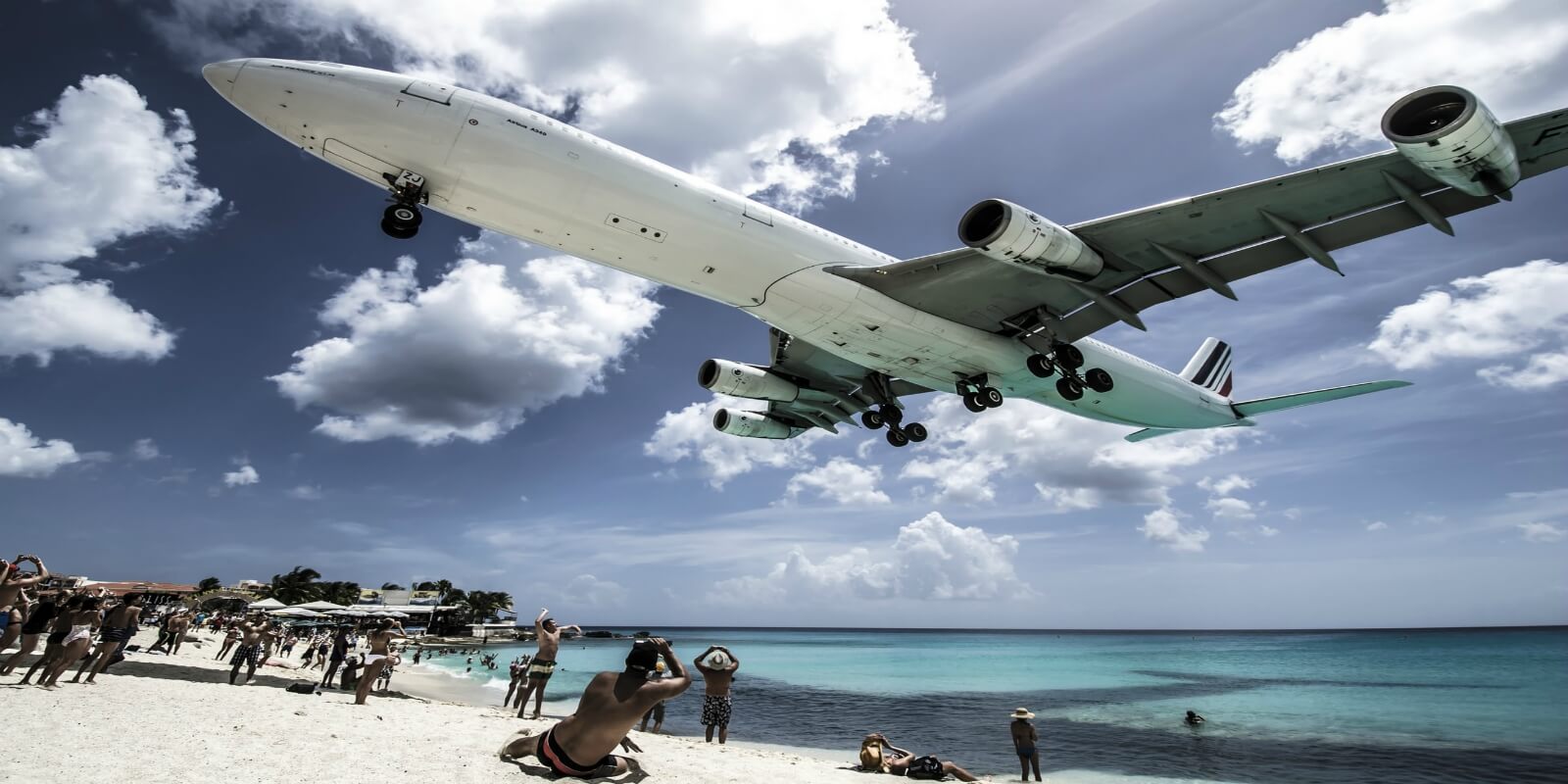 Many people head out to St Martin to experience the idyllic Caribbean beaches. But this tiny island is bursting with more things than just bays and views.
Yes, we admit, when a country produces as beautiful beaches as Mullet Bay Beach, Orient Bay and Simpson Bay it can be difficult to look at other activities. But you'll be amazed at how much you can do in stunning St Martin.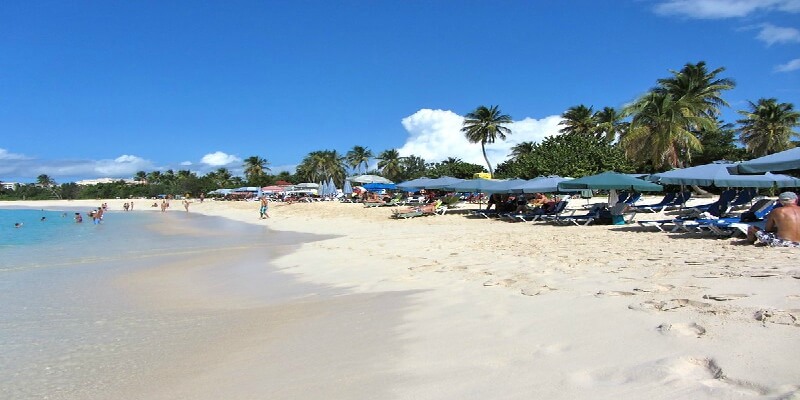 The discovery of St Martin throughout the Western world is chiefly attributed to Christopher Columbus. The infamous explorer landed on the island in November 1493 on the feast day of St Martin. Which lead him to name the land after the martyr. However, archaeologists have suggested that American Indian settlers were present on the island from as early as 2000 BC.
Today St Martin sits in the Leeward Islands and is split into two halves. A French side and a Dutch side. The Northern French side is known as Saint-Martin. Whereas Sint Maarten is the Dutch side, which lies to the south.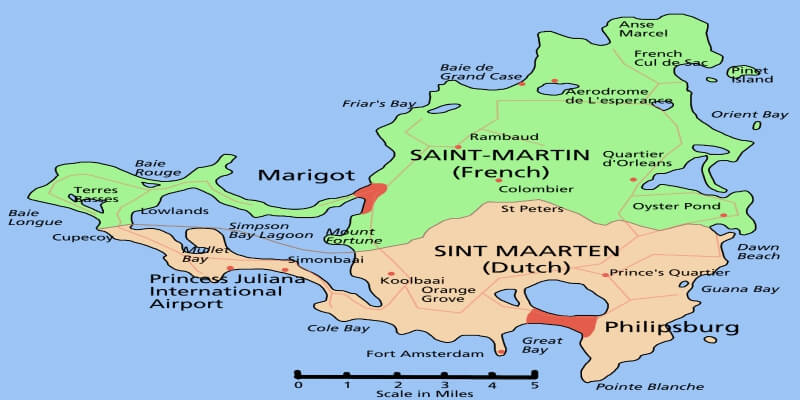 1. Great geography
As we said, typically you would head for St Martin to experience the stunning Caribbean beaches, secluded coves, and crystal-clear waters. However, once you've come through the 12-hour flight to touch down on the island, you'll be happy to know there's a lot more to this peninsula than you can see on a postcard.
With a surface area of just 88 square kilometres. St Martin packs a whole lot of geographical punch into a small space. Just 15km long and 13km wide at its furthest points. Although it is famous for its Caribbean beaches most of the landscape of the "friendly island" is dominated by vegetation.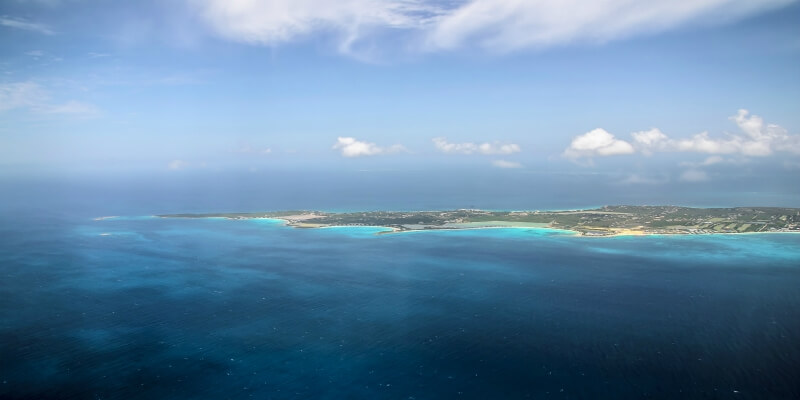 2. Wondrous Wildlife
Because of this vast swathe of vegetation, and the subtropical climate, a plethora of flora & fauna now call St Martin home. Areas of vast natural beauty like the National Nature Reserve at Oyster Pond mangrove swamps and the large beaches offer safe havens for the local wildlife.
Ecotourism is high on the priority list of the country. Mangrove swamp tours are perfect for nature enthusiasts to an array of wildlife. Oyster Pond plays host to herons, racoons, mongooses and a mass of fish and crustacean. Out on the vast beaches of the north-east prepare yourself for sea turtles, dolphins, and humpback whales. Depending on the time of year you visit and how far out to sea you roam.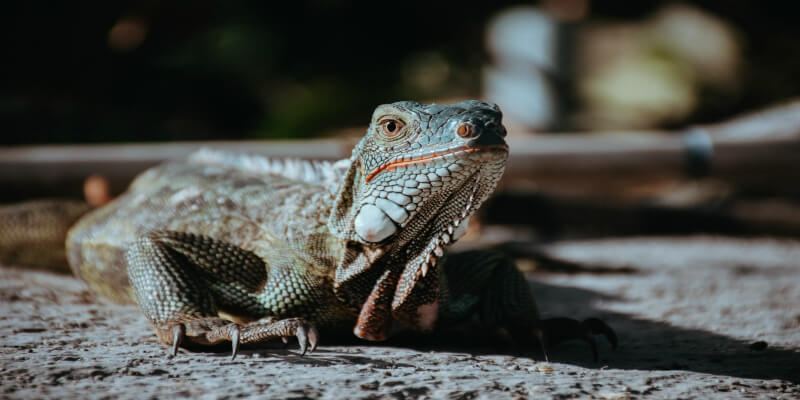 3. So many activities
When you're not out taking in the natural beauty of St Martin, revelling in the stunning array of wildlife, there's still plenty of amazing things to get up to. Whether you're situated on the French or Dutch side of the island there's certain to be lots of activities that speak to you.
We already know that wildlife buffs will love the mangroves. But there's also activities out there for history, culinary, sporting and arts aficionados too. Marigot, the French Capital of St Martin, offers landmarks like Fort St Louis and Border Obelisk. Whereas the National Heritage and Rainforest Adventure museums lie on the Dutch side of the peninsula.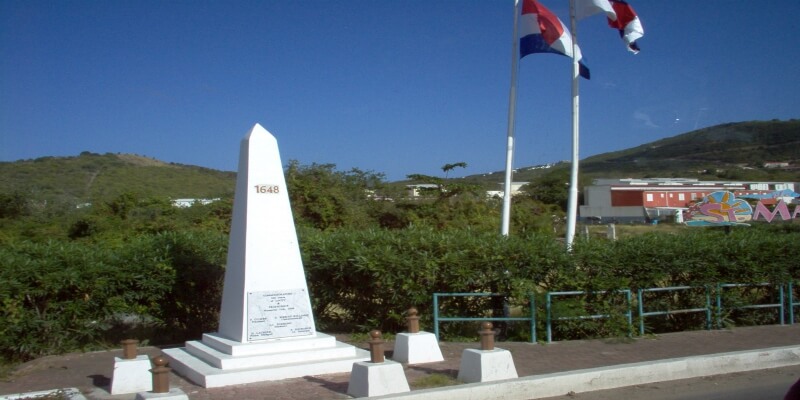 There's nothing finer for taking in a day's exploration than a drink with friends by night. Those looking to unwind when the sun goes down will be glad to know that the nightlife is another of St Martin's strengths. From Marigot in the north to Philipsburg in the south, there's a wealth of bars and restaurants where you can sample the local cuisine.
Although we know we said that there's plenty happening away from the coastline. We have to mention Maho Beach. A famous spot not just for beach-lovers but for aviation enthusiasts too. Because the beach is basically on the runway of Princess Juliana International Airport. Beach-goers are treated to views of the aircraft coming into land from just 100 feet above ground level. Making for some pretty impressive holiday shots.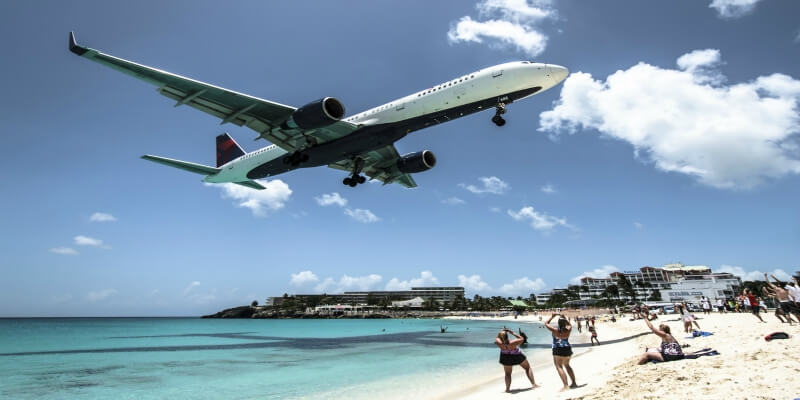 4. Cultural kaleidoscope
Getting a grasp for the culture in St Martin is central to ensuring you see the best of the island. As you would imagine from a country that has such deep colonial European links, there's a lot of embedded Western elements.
Make the culinary background of French St Martin part of your trip where World-renowned cuisine is on offer. Lip-smacking fusion food in Anse Marcel, La Savane, and Grand Case see classic European flavours spun around by West Indian spices and tones.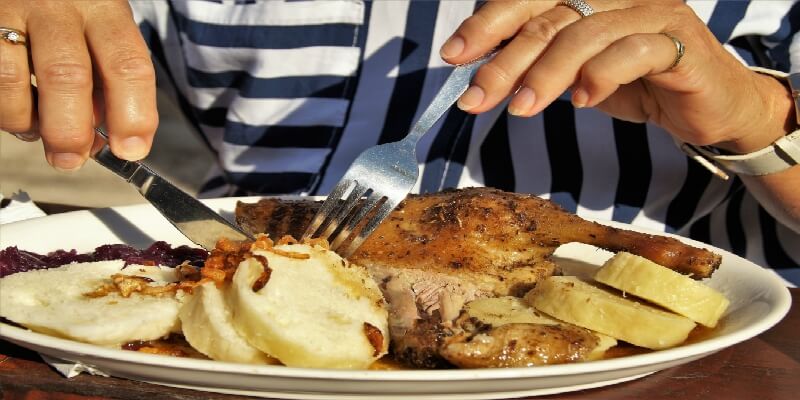 Vibrant nightlife is part of the package in St Maarten. If you're going Dutch why not head out on a cultural tour to learn all about the areas rum distilleries. Souliga Distillery, Topper's Rhum Distillery, and the Guava Emporium are all must do's for those spirit connoisseurs.
One thing you can say for sure about St Martin, whichever side you stay on, it's bursting with character. The arts play a huge role in the soul of the community. As you may expect from an island in the West Indies, dance and song play a massive part in the celebratory culture. In addition to song and dance St Martin has given birth to inspirational artists like impressionist painter Roland Richardson and artist & performer Ruby Bute.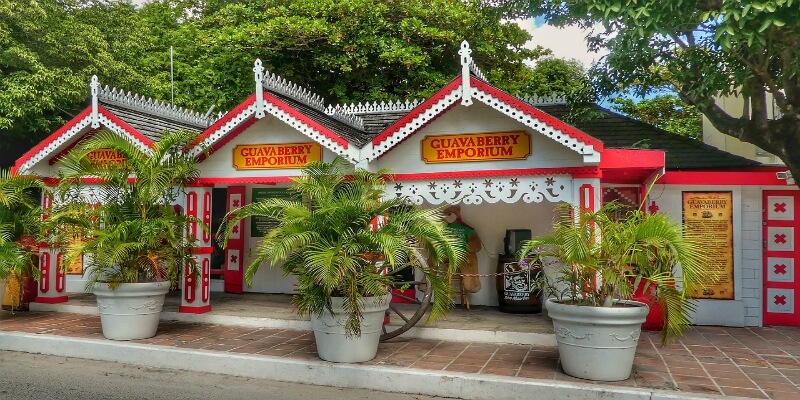 5. Somewhere to stay
As you can tell, you can't really miss when it comes to great locations in St Martin. But at Secrets St Martin Resort & Spa you can see the very best of the island and come home to five-star luxury. Who wouldn't want that?!
Located on the French side of St Martin just 35 minutes from Princess Juliana International Airport and that stunning Maho Beach spot. Secrets St Martin Resort and Spa aims to draw on the natural influences of its surroundings to give you an absolutely authentic Caribbean break.
You can discover the flamboyance of French-Creole cuisine. Head beneath the crystal-clear waters to see the wonders below the waves. Or experience how the natural environment can help restore your body in the World-Class Spa. If you're looking for an even more memorable trip, why not consider tying the knot surrounded by the beauty of nature at Secrets St Martin?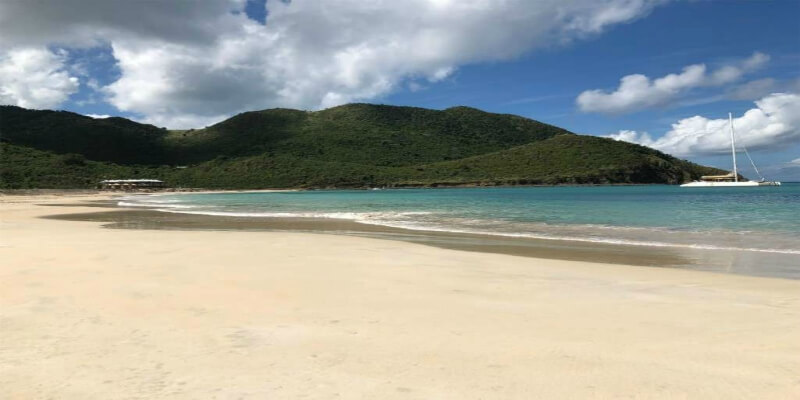 When's the best time to go?
We've told you about some of the best places to visit, but when is the best time to visit St Martin?
Well many will argue that there isn't really a "bad" time to visit. However to get the best of the conditions you'll probably want to plan your trip for the months December through to May.
Heading for the island in January and April, in-particular, will ensure you get the best of the weather, but you'll also miss the rush of spring breakers that descend at the end of their studies. Moreover if you travel at the start of the year you'll have the best chance of joining in with the Carnival celebrations which run through January and February.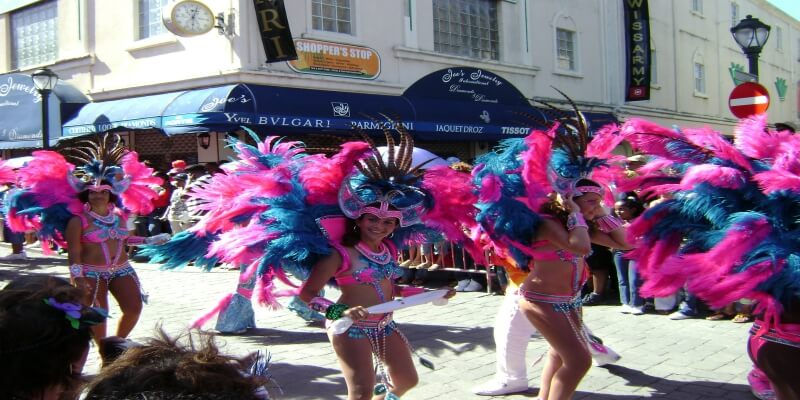 There are definitely no wrong reasons for heading to St Martin. Of course, we all love a beach, and there's plenty here. But it can be so rewarding to head inland and see more of what a beautiful country like this has to offer.
From the unique cuisine, to the stunning original artwork, to the abundance of indigenous wildlife you won't have to move far to see something spectacular in St Martin. It does help that this Caribbean Island is only 88km around. But doesn't that fact make this country even more fascinating?
As far as we're concerned, anywhere that can pack this much adventure into such a small space has to be worth a visit, right?
Why not speak to our experts now on 0844 644 8351 to get your St Martin escape booked in. Or click the link below to find out more about this stunning island.