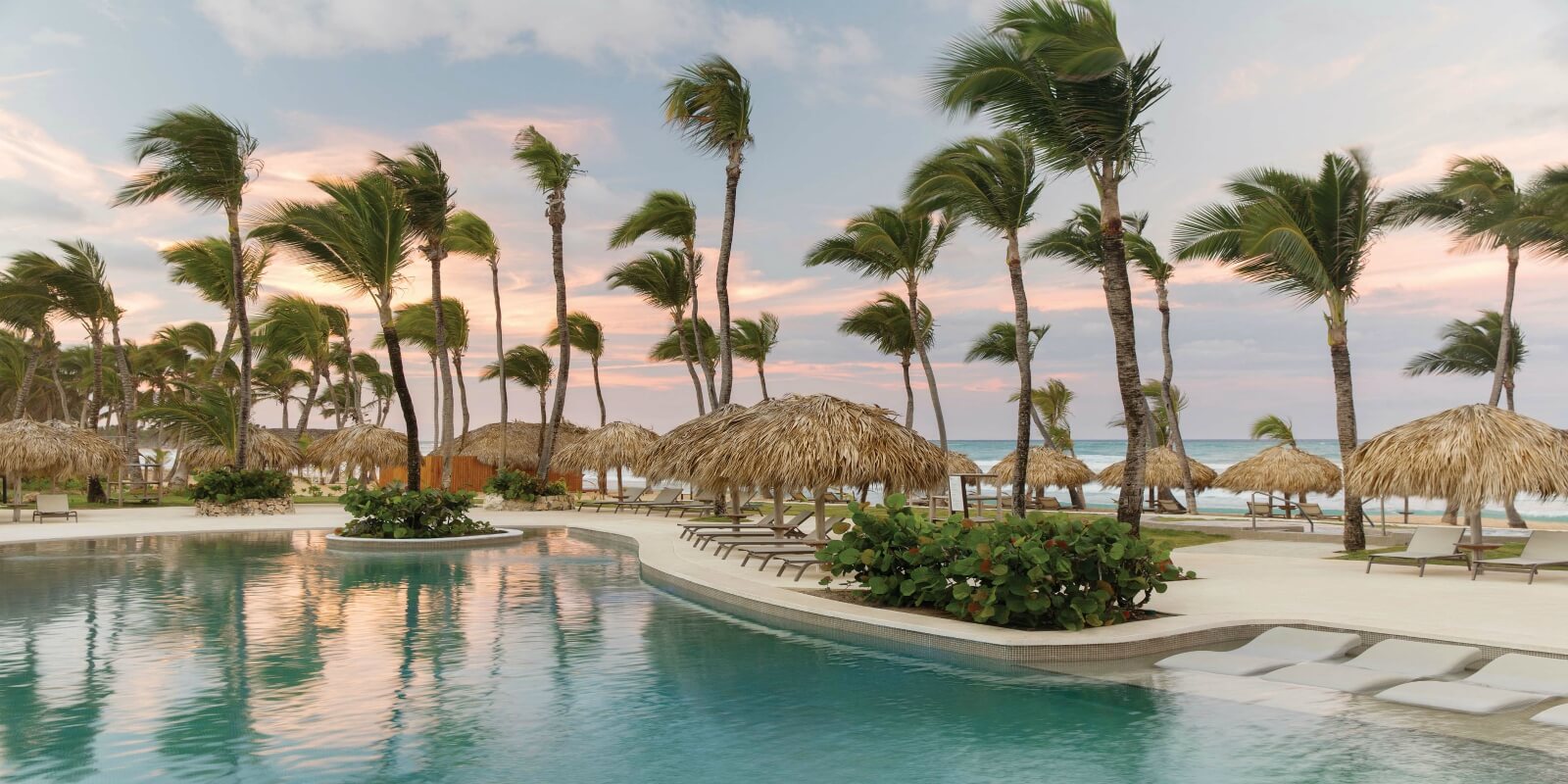 Our Online Team Leader, Emily Waller, recently headed out to Excellence Punta Cana, Dominican Republic and upgraded her stay to join the Excellence Club. Here's how she found her trip.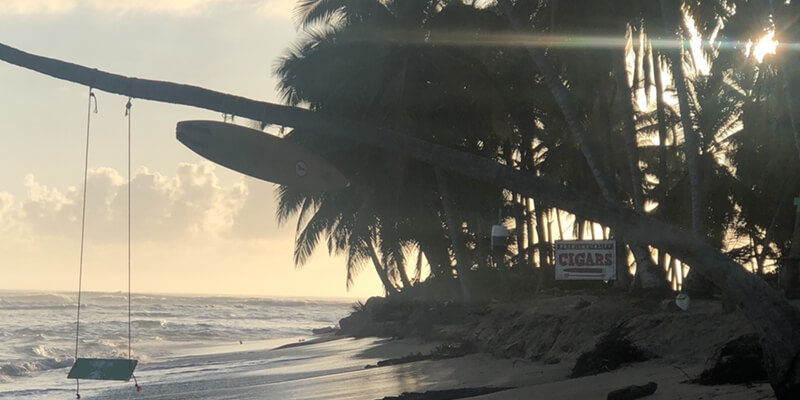 The first real benefit to upgrading to Excellence Club membership came when we arrived at the resort. We were immediately greeted by the Excellence Club Concierge with a glass of fizz and a lavender scented spa face towel which were both very refreshing after the long flight.
Then after we'd made use of the private check-in and check-out function on the Excellence membership, the concierge kindly escorted us to our rooms and took care of our bags.
---
First morning 
As you would imagine, on our first morning at Excellence Punta Cana we were still getting our bearings. Having woke up really early we thought a morning coffee would be a great start to our day.
Another benefit to have Excellence Club Membership was an upgraded room service menu. So we decided to call room service and shortly thereafter the resort team delivered a lovely pot of coffee to our room. We sat out on the balcony taking in the views, it was beautiful! And one of the best coffees I've ever had too!

Complimentary fizz on arrival

Fresh delicious coffee delivered straight to your room
Excellence Club Membership
Upgrading to Excellence Club made our stay even more memorable than it already would have been. The benefits to the upgrade really helped everything run smoothly on the holiday and the Excellence Punta Cana team were brilliant. 
It was the simple things that impressed the most. The spirits in the room were upgraded so we had Bombay Sapphire and Absolut Vodka available for us to drink, which is something I've never experienced before and just added that further comfort value.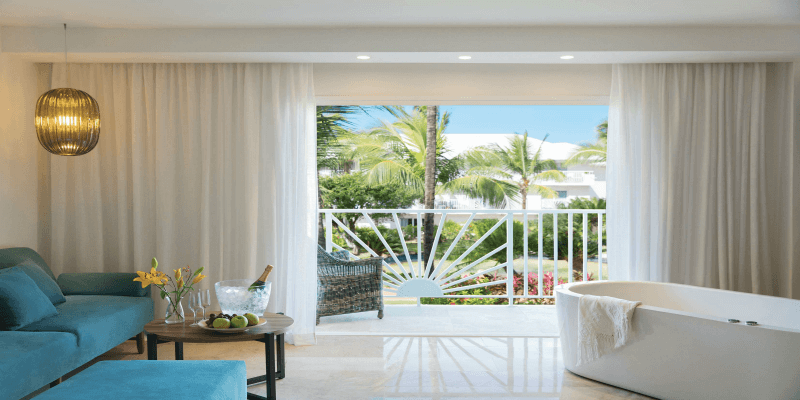 Favourite places to eat 
My favourite place for breakfast whilst we were at Excellence Punta Cana was Magna Restaurant. This was exclusive to Excellence Club Guests and it really was such a special experience.
The chefs did anything you wanted. The omelettes were incredible, anything you wanted in an omelette they were able to make. On our last day I had waffles with maple syrup and fruit (not in an omelette). But this was just indicative of the staff, they were all amazing.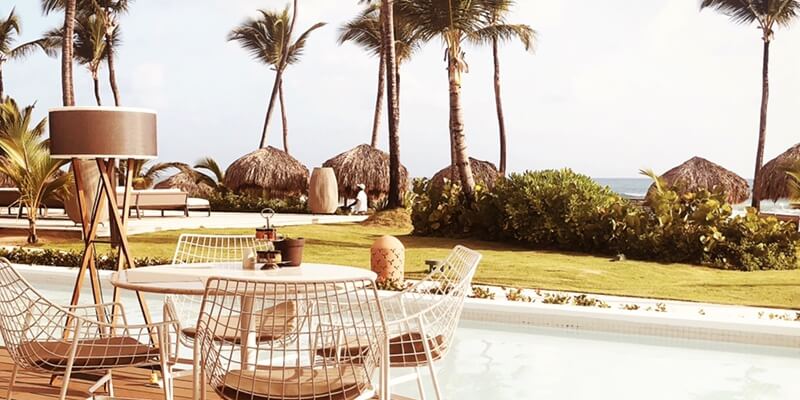 We didn't always manage to head out to a restaurant for lunch, as someone came around the pool with a daily lunch or snack menu. Pizza, chips, burgers, quesadillas and salads were all available. When we did head away from the pool Las Olas was great.
In the evening there is a wide variety of restaurants to choose from. We liked to go to a different restaurant each evening to see what they each one had to offer. My favourite was the Italian restaurant, Oregano, it was super tasty!
The staff make sure that you're always as hydrated as you can be.

Enjoy a range of food and drink with stunning views at Excellence Punta Cana
Pool and Beach Areas
As we were in the Excellence Club we had access to our own pool area which was very close to our rooms and it really was a lovely spot. An extremely sociable place, it was nice to get to know the other guests and have a natter over some cocktails. Drinks were delivered by the pool concierge who came around constantly to see if you needed another, they were very attentive.
The beach was like nothing I've seen before the sand was so soft and the water so clear. We were awake early one morning and decided to take a stroll down the beach whilst it was still cool, which was amazing and really picturesque, so I got this snap!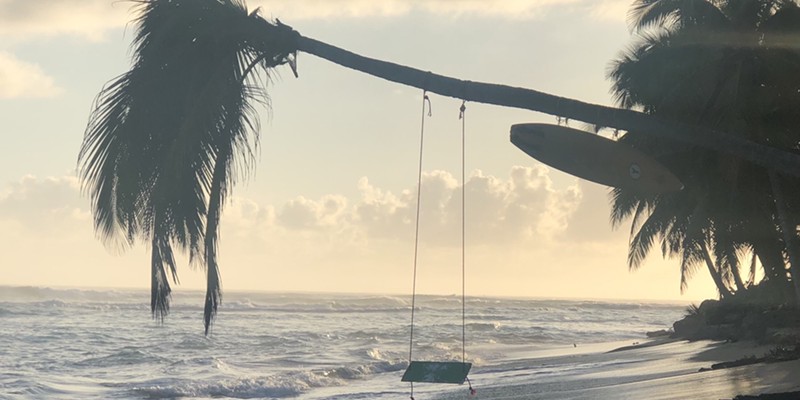 Has Emily's Dominican adventure left you pining for a Punta Cana escape, then why not give our team a call now on 0844 644 8351. Or click the button to see more Dominican options.