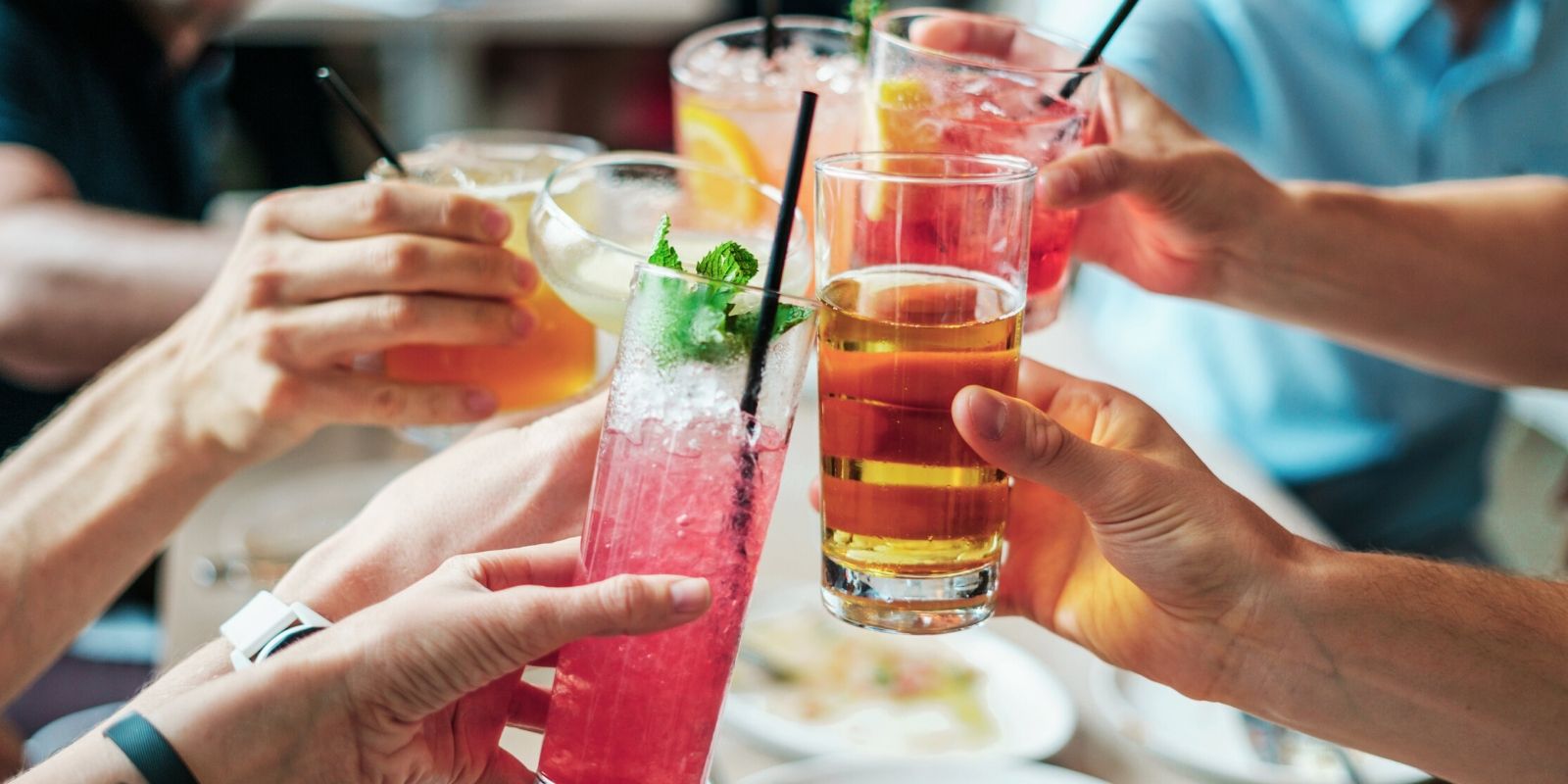 At Blue Bay HQ, we love cocktails. Shaken, stirred, frozen, muddled or straight up, we love them all. Having enjoyed endless getaways across the globe conducting important alcoholic research, we think we have enough knowledge to rank our favourites.
With so many destinations under our belt we are going to concentrate on our top 9 that you can enjoy at fan favourite Excellence Collection. At The Excellence Collection, masterful mixologists are always on hand to whip up your beverage of choice. The offerings are always top-shelf and the service is always complete with a smile so it is no wonder we hear of so many holidaymakers delight as they work their way through the Excellence cocktail menu and tell us their top tipple.
With so many to choose from, our list is bound to stir up some controversy. Check out what made it on our boozy bucket list..
1. Mudslide
Typically made with Kahlua, Baileys, Vodka, Cream and Chocolate syrup. You simply can't visit an Excellence Collection Resort without sampling this delight. It's a dessert and a drink all in one, the trouble is, it is hard to stop at just one!
Cocktail sampled @ Excellence Punta Cana, prices from only £1,313pp
2. Mango Tango
Mango Daiquiri and Strawberry Daiquiri, what's not to love? The frozen blend is super refreshing and perfect for a poolside treat.
Cocktail sampled @ Excellence El Carmen, prices from only £1,406pp
3. Pina Loca
Now I confess, I don't actually know the official ingredients to this crazy creation! In all honesty, I'm not sure there is an official recipe, it's unique to each mixologist. All I know is that each time I have this delivered to me on the beach, it has gone down very easily. (Disclaimer: Don't be fooled by the playful face, his insides are very strong indeed!)
Cocktail sampled @ Excellence Playa Mujeres, prices from only £0pp
4. Miami Vice
Another combo of two frozen favourites deliver a creamy yet crisp cocktail that can't be missed. If you like piña coladas (tries to resist singing the song) and strawberry daiquiris then the two combined is a must try!
Cocktail sampled @ Excellence Punta Cana, prices from only £1,313pp
5. Iceberg
Want a beer with a twist? This refreshing tipple is just the tip of the iceberg. Local beer topped with a frozen margarita, this is the best of both worlds.
Cocktail sampled @ Excellence Playa Mujeres, prices from only £0pp
6. Bob Marley
This can be enjoyed in any Excellence Collection Resort but where better to try it than Marley's hometown of Jamaica at Excellence Oyster Bay. A blend of Daiquiri flavours and copious amounts of rum. You can't miss this colourful cocktail.
Cocktail sampled @ Excellence Oyster Bay, prices from only £0pp
7. (Not just any) Fresh Coconut
Fresh from palm tree to the palm of your hand, this innocent looking coconut is often sneakily corrupted with a shot or two. Ask your mixologist to add something special to your coconut and you have a refreshing and crafty cocktail.
Cocktail sampled @ Excellence Punta Cana, prices from only £1,313pp
8. Margarita
A cocktail doesn't get much more classic than a Margarita. Whether it's frozen, on the rocks or in shot form, Excellence has you covered. Feeling daring? Ask for something spicy and you will be treated to a classic with a kick.
Cocktail sampled @ Beloved Playa Mujeres, prices from only £0pp
9. French Martini
The Excellence Collection are famed for their classy martini bars. If you fancy something a little more civilised of an evening (or whenever the feeling takes you) ordering a french martini is a must!
Cocktail sampled @ Finest Playa Mujeres, prices from only £0pp
Bonus Mention (The perfect hangover cure)
Ok so we're not including this in the top 9. Not strictly a cocktail but definitely worth a mention, the signature juices available are a perfect remedy if you have sampled all 9 (or more) of the recommended cocktails. If you have been to an Excellence Collection Resort you will have seen the endless juices on offer at the buffet restaurants. Our tip? If you can't make it to the restaurant, give your concierge a bell and they will be happy to deliver one to your room if you need an extra hour in bed.
Juice sampled @ Excellence Riviera Cancun, prices from only £0pp
Do you agree with our top 9? Have we missed your favourite? Let us know on Facebook, Instagram or Twitter.