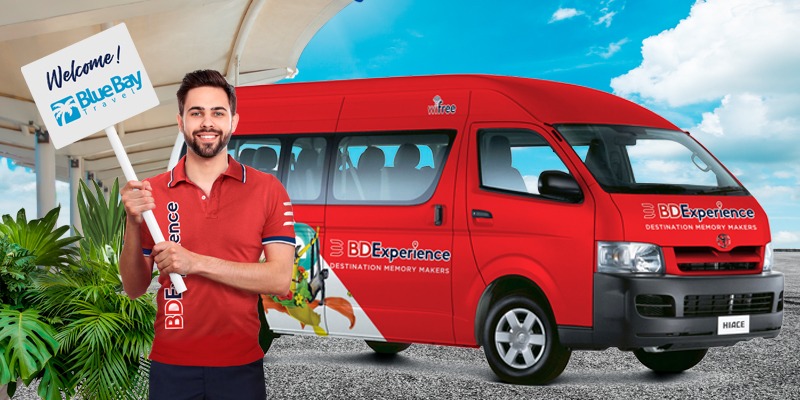 Exclusively in Mexico and Dominican Republic, BDExperience are here to make your holiday easy from the get-go.
With air conditioning, friendly drivers, high-quality vehicles and free WiFi on board – you can enjoy your holiday before you even get to your resort.
They've also been in the transport business for a whopping 35 years, continually priding themselves on delivering guaranteed client satisfaction.
For a limited time only, stay at the amazing Sunscape Akumal Beach Resort & Spa, and you'll get an upgrade to BDExperience Private Transfers for FREE. That means you can ride in comfort and style, for much less.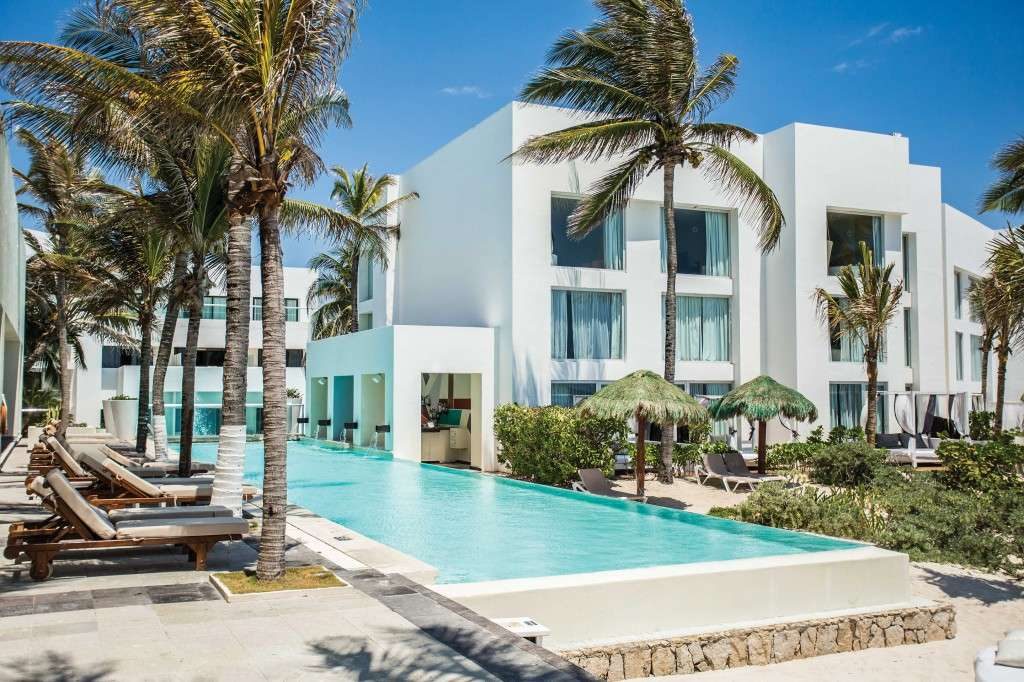 BDExperience have also taken some important steps make sure you feel safe and secure following the worlds Covid-19 crisis. They've now introduced a 5-step process that will be applied to every single transfer.
Look at this handy video which will outlines the steps in detail:
Step 1: Protocol for Internal Staff
Staff will be provided with masks and mouth covers
Staff will have their temperatures taken at the start of every working shift
Staff will be expected to wash their hands frequently with soap and water, maintain distance from other members of staff and thoroughly deep clean their working area at the start and end of every shift.
Staff will be certified by the Secretary of Health CPPSIT in the protection and sanity prevention in tourist facilities.
Step 2: Airport Arrival
Transfer booths will have a protection partition and antibacterial gel provided.
Welcome magazine and printed welcome sheets will be suspended, and digital registration will be required.
A new BDExperience App has been developed, which will include: Consultation on the destination and itinerary, tours catalogue, 24/7 remote assistance.
Floor markings on the floor to maintain social distancing between other passengers and staff.
It is recommended that passengers will not be assisted by staff that fall into the risk groups mentioned by the government: the elderly, pregnant women, anyone with a history of diabetes, hypertension of respiratory diseases, as well as immunosuppressed patients.
Step 3: New App
Option of chat service with assigned "Memory Maker" rep, or 24/7 chat with the Service Centre.
Assistance with itineraries and prepaid tours.
Destination information, tips and optional activities within the Caribbean.
Confirmation of transfers 24 hours before departure flights.
Access to purchasing PCI certified tours in destination.
Step 4: The Vehicles
Every vehicle will be disinfected and deep cleaned before, during and at the end of every working day.
Only a maximum of 60-70% of the vehicle capacity will be used.
The use of coaches will be suspended until further notice.
Boarding the vehicle will be done from back to front, with those customers that board first will descend last to minimise contact between passengers.
Before boarding the transportation on arrival and departure, a remote temperature check will be carried out to rule out possible cases of Covid-19. In the event of detecting any suspicious case, the passenger will be directed to the corresponding authorities.
Each vehicle has antibacterial gel and disposable hygiene items available for passenger use throughout the transfer.
Step 5: At the Hotel
In hotels with exclusive desks, they will install protective panels.
The 'Memory Maker' reps will be able to provide in-person service or help through the app
There will be antibacterial gel in every point of contact.
Step 6: Excursions with BDExperience
Every team member will be trained on the precautions and measures needed to be implemented on every excursion.
BDExperience will only work with suppliers that have a CPPSIT certification.
They will continue to bring memorable experiences to every client.
BDExperience are doing all they can to make every passenger safe, happy, and healthy. These measures will go a long way to enabling every holidaymaker to have a care-free experience.
If you're ready to give them a try, don't forget to check out this incredible deal for Sunscape Akumal Beach Resort & Spa, where you'll get FREE Private Transfers with BDExperience for a limited time only.