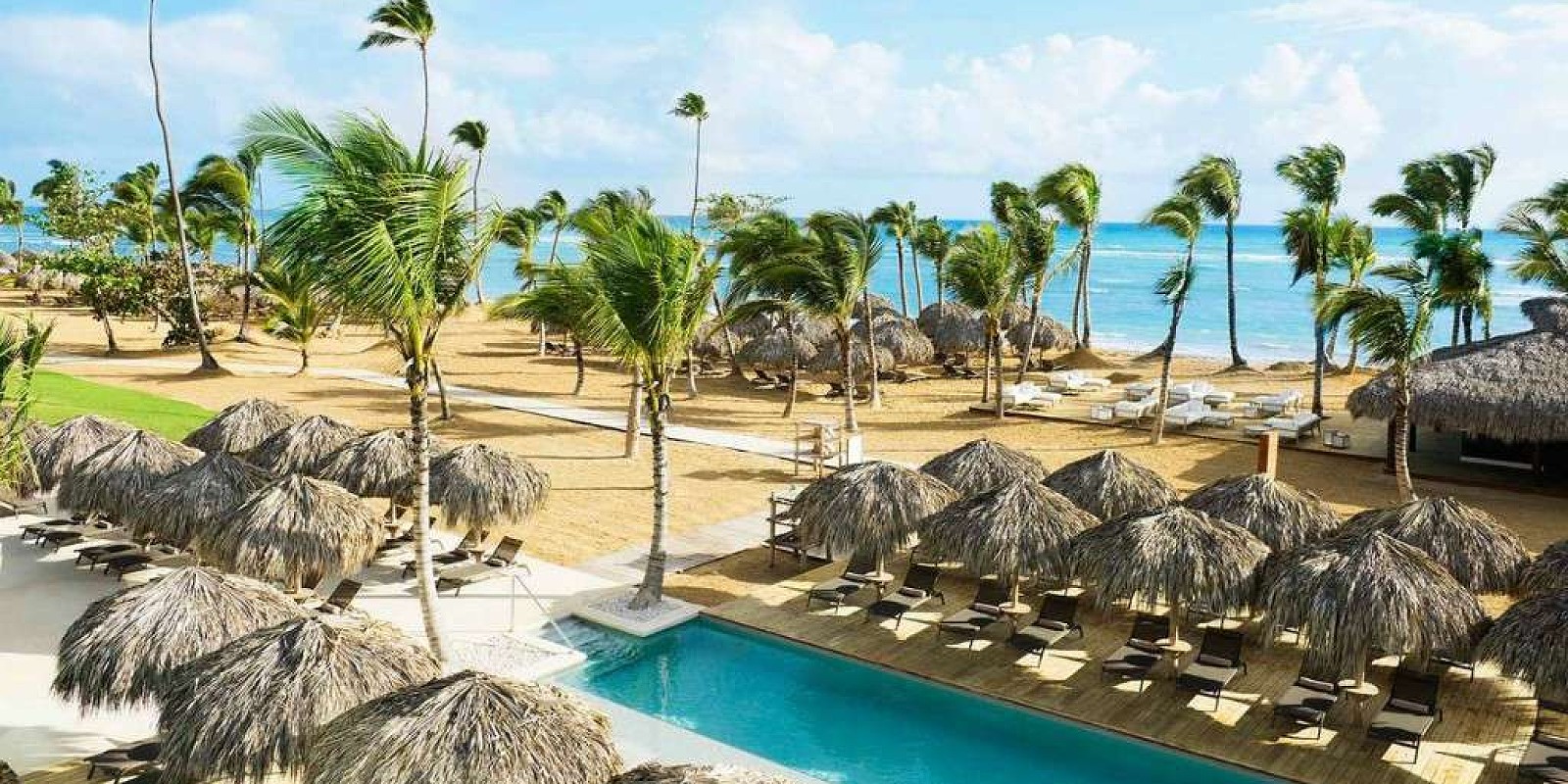 We headed out to the Dominican Republic to find out just how wheelchair accessible Excellence El Carmen is.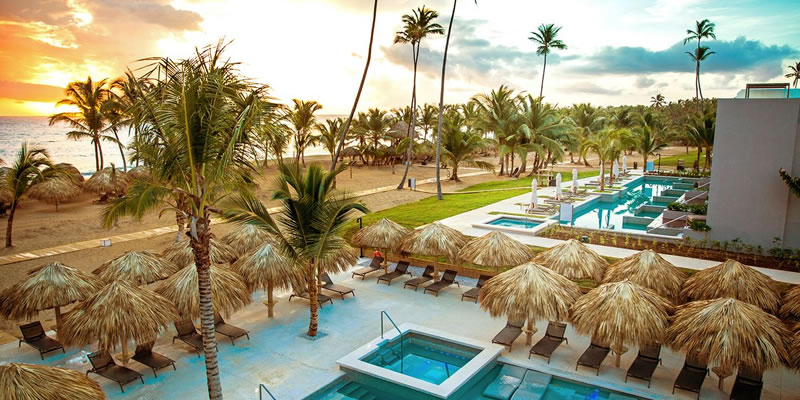 We like to think that every resort in the world caters to every guest. But that, sadly, isn't always the case. So, we decided to do some sleuthing and sent Martyn and his friend Jay out to Punta Cana to find out just how accessible Excellence El Carmen is. 
---
Over to Martyn and Jay to show us how accessible Excellence El Carmen is
By now we all know how incredible the Excellence resorts are. With destinations across the Caribbean, they are synonymous with adults-only luxury.
But did you know that the Excellence Group also pride themselves on making these destinations as accessible to as many holidaymakers as possible?
Cue a trip to Excellence El Carmen where myself and my friend Jay discovered seven ways this incredible resort is smashing it when it comes to inclusivity. But before we get going, what are those seven key points?
---

---
The seven ways Excellence El Carmen are bossing accessibility
Flat walkways
Access to all restaurants
Restaurant considerations
Knowledgeable and happy to help staff
Access to bars and theatre
Ramped pool access
Easy access rooms
---
1. Flat walkways around super accessible Excellence El Carmen
The accessible Excellence El Carmen vibes start from the ground up, literally!
All walkways, from the moment you enter the resort, are flat and smooth, making it a simple affair to tour the impeccable grounds with ease. Our favourite area was by the beach where the boardwalk takes you right up to the sand and spans the entire distance of the beachfront. It was wasn't difficult to find us with a daiquiri, drinking in the sea air in our favourite sandy spot.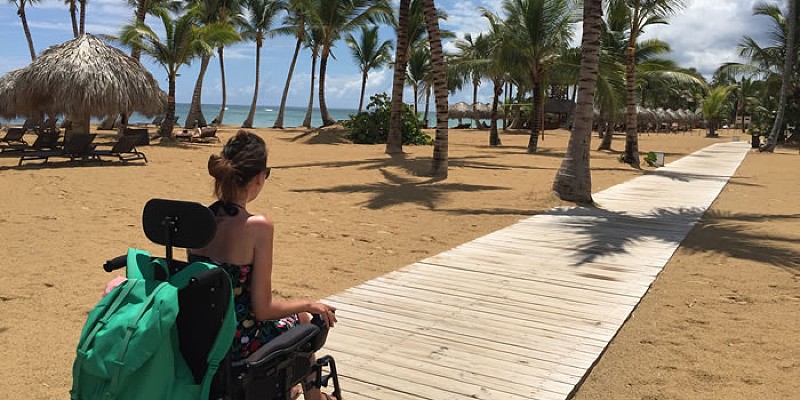 ---
2. Access to all the restaurants
Most of the restaurants are handily in one area of the resort, so you haven't got far to go to grab something tasty.
There's always an elevator available if you're staying on one of the upper floors of the resort to ensure you don't miss out on any of the 12 dining options.
My favourite was Agave. The open air terrace paired with nachos and a margarita made the Mexican my top choice.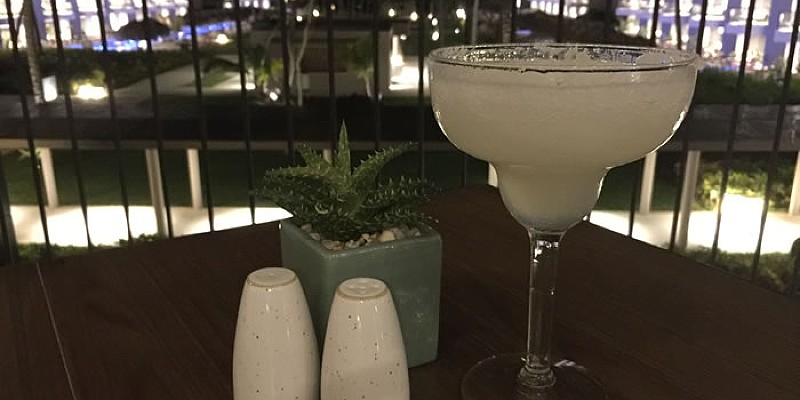 ---
3. Restaurant considerations
No matter which restaurant we chose, all of the tables were accessible and the staff were always careful to check if I would like to stay in my chair or would prefer to transfer to a seat. The staff were more than happy to guide me through the extensive buffet at The Kitchen Table and fill my plate with the freshest and tastiest food, whilst always checking if we had any allergies and noting the gluten free and vegan options in every dining spot.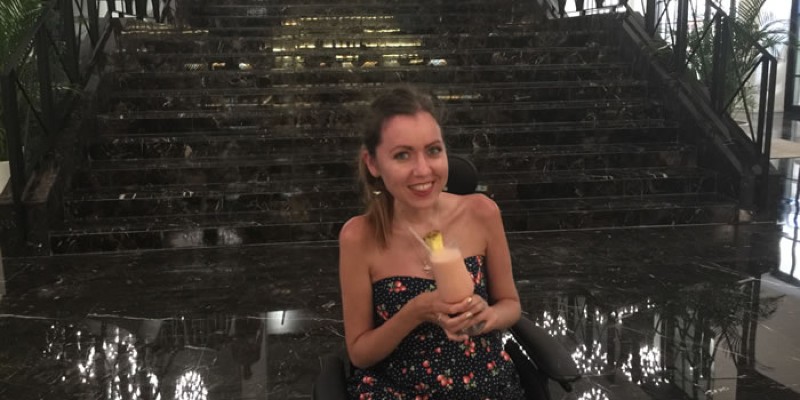 ---
4. There to help
Following on from those amazing restaurant staff who would always help us around the buffets and assist with dining options. We had to shine a spotlight on the wider team at Excellence El Carmen. 
The resort is well equipped to help with any ad-hoc mobility requirements you may have. In addition, the staff have contacts for mobility aid hire which came in useful when we needed to get a new chair charger. They even hire out beach chairs if you want to get closer to the sea.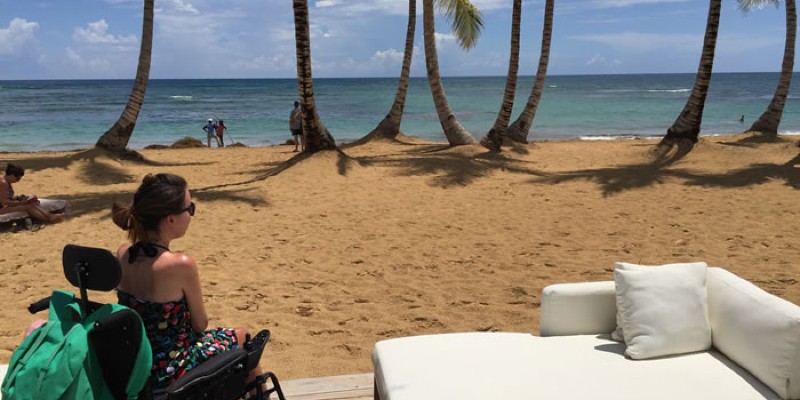 ---
5. Access to bars and the theatre
We quickly settled into the Dominican laidback lifestyle.
Having the freedom to frequent the theatre of an evening and choose a new cocktail from the endless menu each night was brilliant.
No matter where the entertainment was happening, we were always able to get involved. And, most importantly, access the bars was super-simple. We made sure not to miss the amazing fire show too, and you shouldn't either on your next visit!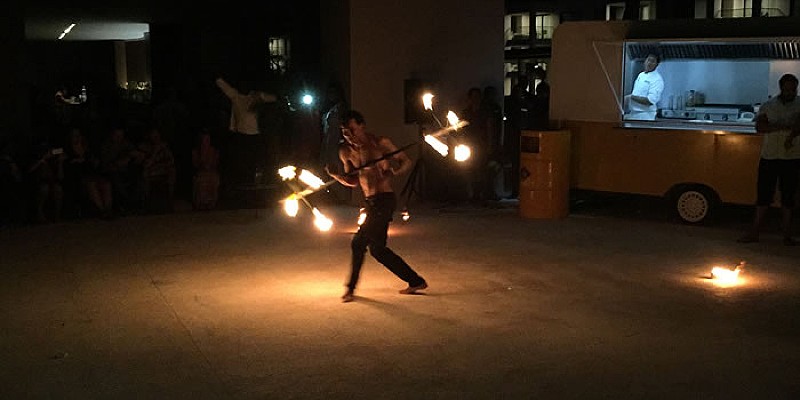 ---
6. Ramped access to the pool
One of the main things Jay was looking forward to was dipping her toes in the warm Caribbean waters.
It isn't often that a resort has an accessible swimming pool so it was incredible to be able to join in the fun with ease, thanks to the swimming pool ramp.
The resort were happy to offer up a manual chair for her to transfer to. From which she was then able to easily access the water, and headed straight to the swim up bar!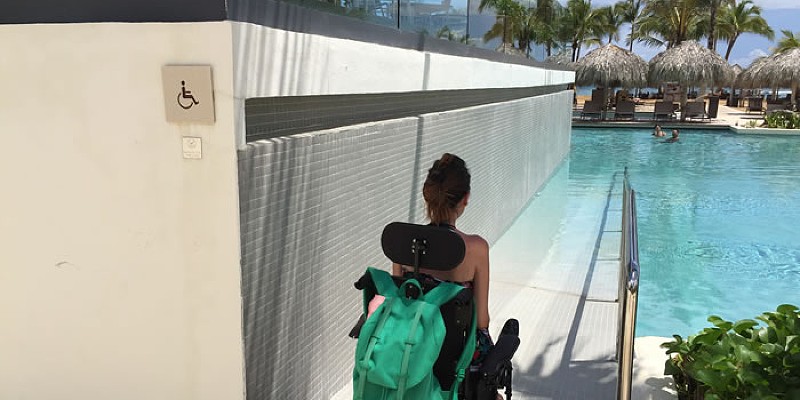 ---
7. Accessible rooms
All rooms at the resort feature a walk in shower. Depending on your access needs you may want to check into an accessible room which offers additional considerations to help make your stay even easier.
The accessible room we checked into was a Junior Swim-Up Suite. It came loaded with luxury items and included everything we needed to help make our stay as simple as possible.
The accessible features in the room included:
Low-level section at the sink area
Wheel-in shower with seat
Handle bars by the toilet
Plugs next to the bed to allow easy wheelchair charging
Plenty of room under the bed to accommodate portable hoist
Walk in or wheelchair accessible closet
Accessible sun deck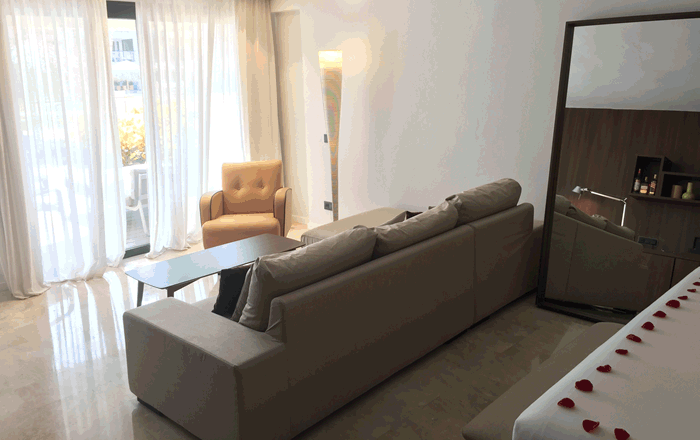 ---
Accessible Excellence delivered
Our seven nights at Excellence El Carmen truly delivered and all of the thoughtful touches throughout the resort really helped make my stay that much easier.
I really recommend this impeccable hotel if you are looking for a simple getaway without worrying about accessibility. I can't wait to check out more of the Caribbean and beyond now.
---
What now?
Now you know all about accessible Excellence El Carmen is, how about we tell you more about the other disability-friendly Caribbean resorts we're loving? 
Finding a brilliant resort in an incredible location which caters to everyone isn't always easy. But we've collated our top 4 accessible all-inclusive resorts for you, so you don't have to keep searching. 
Just click the button below to see our faves and all the amazing things they're doing. Or, if you want to hear more about this stunning resort, how about taking a tour of Excellence El Carmen, through the eyes of Jennifer Lam.