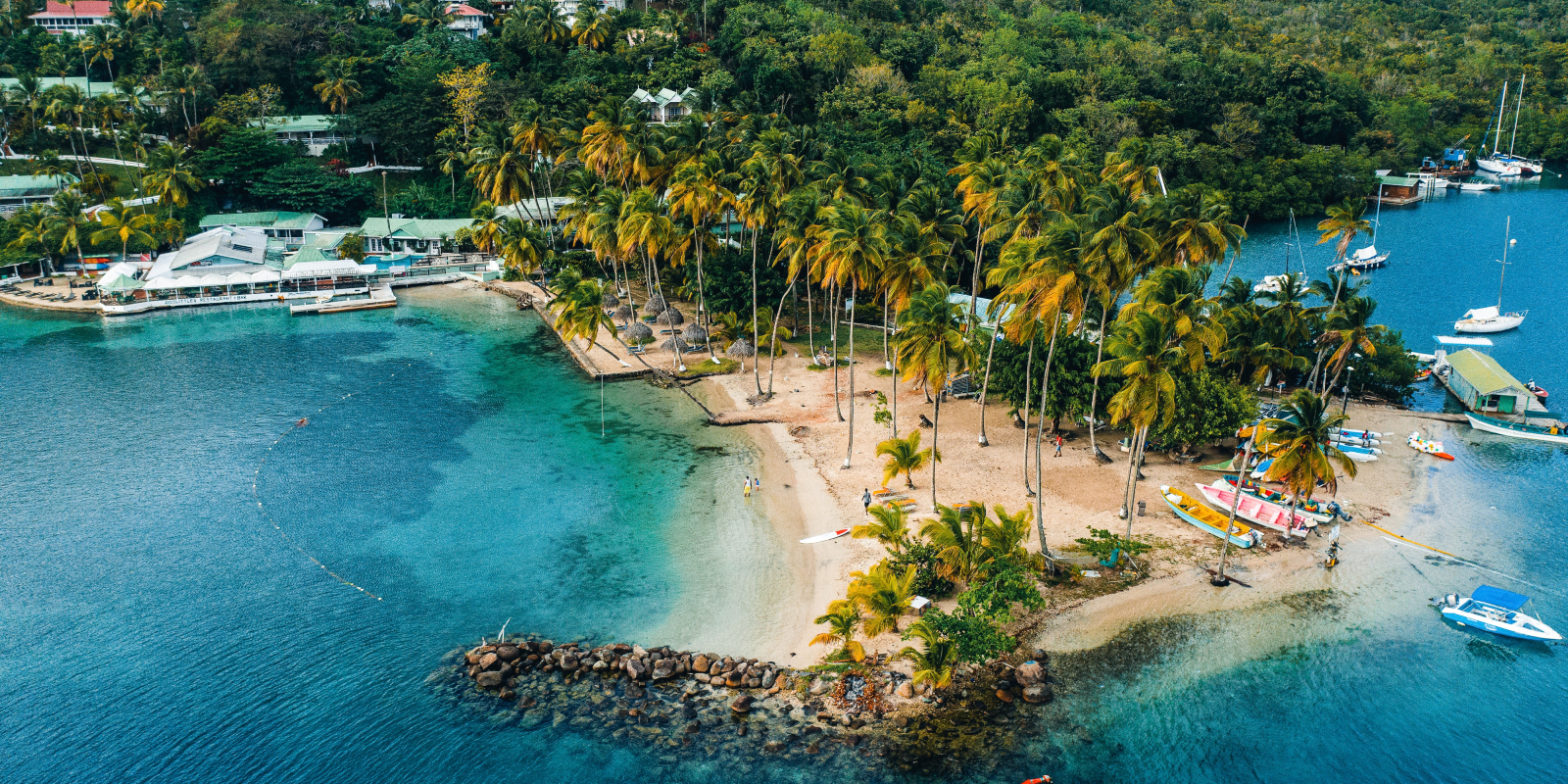 St Lucia is one of our favourite Caribbean islands but what makes the area of Gros Islet so special? Packed full of history with beautiful beaches, and a nature lover's paradise are just some of the reasons why we love Gros Islet so much.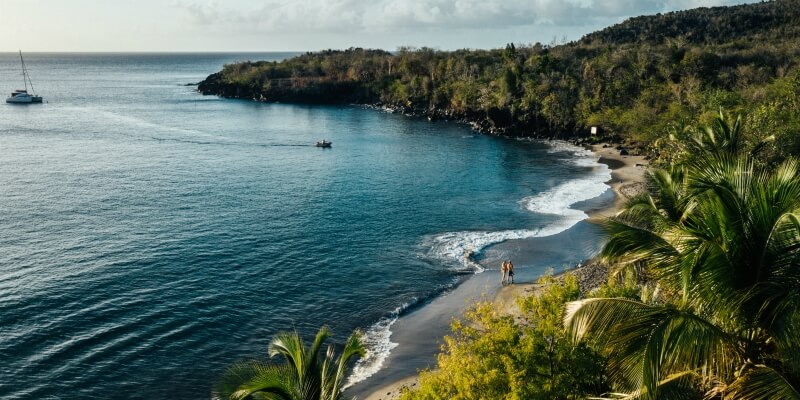 You're in for an action-packed adventure wherever you visit in St Lucia. For a small island it certainly packs a punch in terms of things to do. With something for everyone, no matter what your interests, we lift the lid on all the reasons we love Gros Islet.
---

---
Give me the lowdown on Gros Islet
Located at the northern most tip of St Lucia lies Gros Islet. This former fishing village has been transformed over the years into something of a tourist hotspot. Gros Islet roughly translates as 'large area'. Standing at 101 square kilometres it's the largest of the 10 districts on the island of St Lucia, so it's name is very fitting. Gros Islet is home to a population of around 25,000, meaning it's the second most populated district after the capital Castries. This popular tourist destination has so much to offer.
Here are our top 11 reasons why we love Gros Islet:
There are beaches galore
Experience a Gros Islet Street Party
It's packed full of history
There are hiking trails aplenty
It's the perfect place to catch a spot of cricket
It's home to Rodney bay
You can take to the seas
Enjoy a bike tour around the coast
Top-notch dining experiences
It's a haven for birdwatching
It's home to some of the best hotels on the island
Beach days, always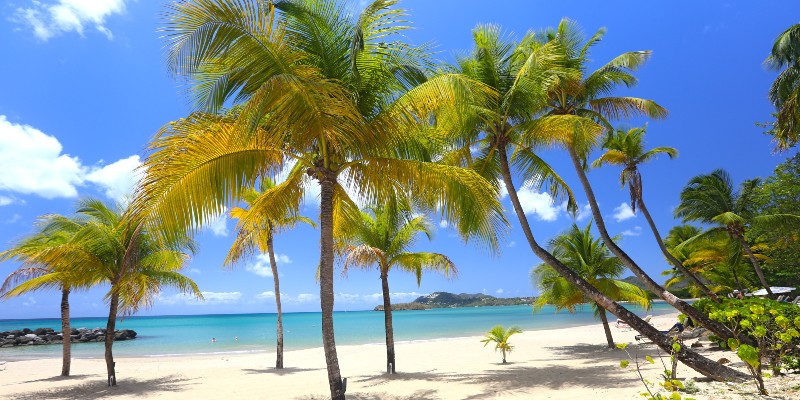 Enjoying a prime coastal position within St Lucia the beaches in Gros Islet are plentiful, from Pigeon Island down to Marisule. Take your pick from the small yet perfectly formed hidden gems to the larger more tourist-focused offerings. Discover a secluded spot with unspoiled scenery or head for one of the more well-known beaches and you'll be presented with water-sports, beach bars and a host of facilities. With the glistening waters of the Caribbean Sea within reach all the beaches are equally beautiful so whichever you choose you won't be disappointed!
Show off your moves at a Gros Islet Street Party
The heart of the town lights up every Friday evening with the ever-popular street party. Attracting tourists from all over the island, the Friday Night Street Party, also known as Jump-Up, takes over a large area of Gros Islet with party times and good vibes. There's an excellent choice of traditional fare and local delicacies to sample, all lovingly prepared and cooked authentically by the locals. After a few Piton beers or spiced rum cocktails everyone gets together to dance the night away to the beats of reggae, R&B and calypso tunes. This experience is a must when in Gros Islet so be sure to pack your dancing shoes!
Gros Islet has an interesting past
Dating back to the 18th century, Gros Islet can be identified on maps from 1717. The area was once a small parish and inhabited by priests who settled there around 1749. During the Anglo-French war that broke out in 1778, the British Navy captured St Lucia and built their naval base at Gros Islet Bay, changing the name to Fort Rodney.
The French and British continued to take occupancy of the island over the years to come. Later, in the 20th century the US established naval bases in the region too. Today, Gros Islet has grown from a small fishing village to a popular tourist destination.
Time to take a hike
St Lucia is famed for having a multitude of hiking trails and if being at one with nature is a bit of you, then you're in the right place. A favourite is the trail from Donkey Beach to Gros Islet. This route from the beach tends to be quiet so you may not cross paths with many other hikers. Walk from the beach into nature for amazing cliffside views as you hike the 4 mile loop.
For those more experienced hikers, a must-do route is the 12 miles from Rodney Bay Marina to Plantation Beach, Commerette Point and Esperance Harbour. This is a truly beautiful hike with many sights to spot along the way. You could even take a slight detour and visit the small village of Monchy for a glimpse of local life.
Swing by for a game of cricket
Located in Beausejour, Gros Islet you'll find the Darren Sammy Cricket Ground. This impressive ground is named after it's namesake who hails from St Lucia. Darren captained the West Indies team to victory in the ICC Cricket World Twenty20 twice in 2012 and 2016. The ground plays host to one-day international matches and also test cricket matches throughout the year. Accommodating 15,000 spectators, it's worthwhile looking into fixtures while you're in town. All the games have great atmospheres to enjoy.
It's home to the famous Rodney Bay
Rodney Bay is a must-visit whilst in Gros Islet. This magnificent marina is home to shops, restaurants, nightclubs and the only casino on the island. There's a real feel of exclusivity here, especially when the mega-yachts and their owners are in town. For more insight into what you can get up to in Rodney Bay, check out our blog outlining the four things you absolutely must-do while in Rodney Bay, including Pigeon Island National Park.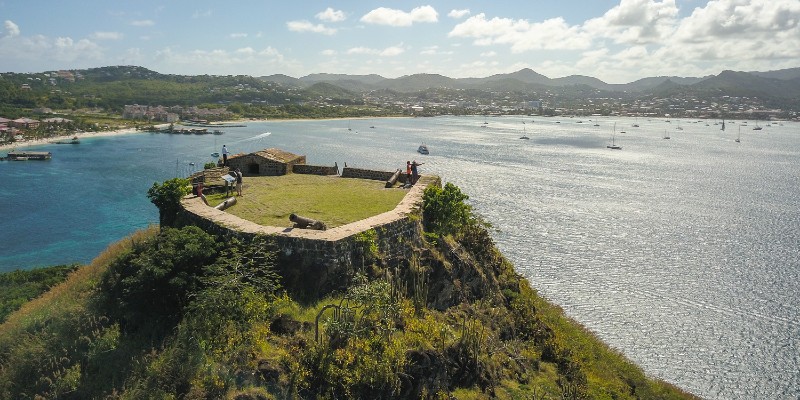 Choose the ocean life
Set sail from Rodney Bay and enjoy life on the ocean waves. There are numerous catamaran cruises and boat trips operating in the area, all offering different experiences to suit all budgets. From sunset trips to full days at sea, there's something for everyone to enjoy. Food and drinks are often included in the excursion packages so you can really make the most of the experience. The island views from the ocean are truly incredible and seeing the natural beauty of this majestic country will leave you feeling awestruck.
Saddle-up and grab your bike
One of the other ways of seeing this beautiful part of St Lucia is to hire a bike and explore Gros Islet off the beaten track. With St Lucia being just 43km long and 22km wide it's easily accessible by bike and you can get to see much of the island using Gros Islet as your base. Discover small townships, unspoilt beaches and take in the history of the island. Guided tours are available who can offer their expertise and provide an informative commentary along with pointing out the best spots for a photo opportunity.
Discover top-notch dining
For fine-dining look no further than Jacques Waterfront. This elegant French restaurant is one of the most popular eateries in St Lucia. With amazing views across the Caribbean Sea it provides the perfect backdrop in the heart of Rodney Bay. French and Caribbean cuisines are combined in a unique way by chef Jacques. He uses his love and knowledge of French cuisine with the flavours of the Caribbean for a taste sensation that's out of this world.
The Cliff at Cap Maison is one of the most sought-after tables on the island. Also serving a twist on classic French cuisine but with a touch of the Caribbean, Executive Chef Craig Jones presents mouth-watering creations. There's a real emphasis on sourcing natural produce here, so seafood will be freshly caught and ingredients are local where possible. The Cliff at Cap offers unrivalled views with Pigeon Island to the west, the Caribbean sea and stunning sunsets. It's also been highly recommended by The New York Times. It's also one of the top locations on the island for proposals and with views like this it's easy to see why.
A bird-watchers delight
The north coast of St Lucia and the region of Gros Islet is home to an abundance of wildlife. Bird-watchers regularly flock here (pun intended!) to catch sightings of royal and sandwich terns. Pigeon Island is home to brown, mask and red-footed boobies, who roost on a cliffside perch 300m above the ocean. The area is also one of a few on the island where nightjars and mask ducks can be seen. Plus, if you're lucky you may even spot an elusive bridal quail dove. Pack your binoculars and get spotting.
Home to some of St Lucia's best hotels
Gros Islet is where you'll find some of the best hotels on the island and one of the reasons why we love the area so much. It's home to Sandals Grande St Lucian Spa & Beach Resort, Bay Gardens Inn, Bay Gardens Marina Haven and Harbor Club to name just a few of our favourites. Plus, there's also the new resort SoCo House which opens very soon!
If learning all about the reasons why we love Gros Islet have left you wanting more, then take a look at all our St Lucia hotels by clicking the link below.