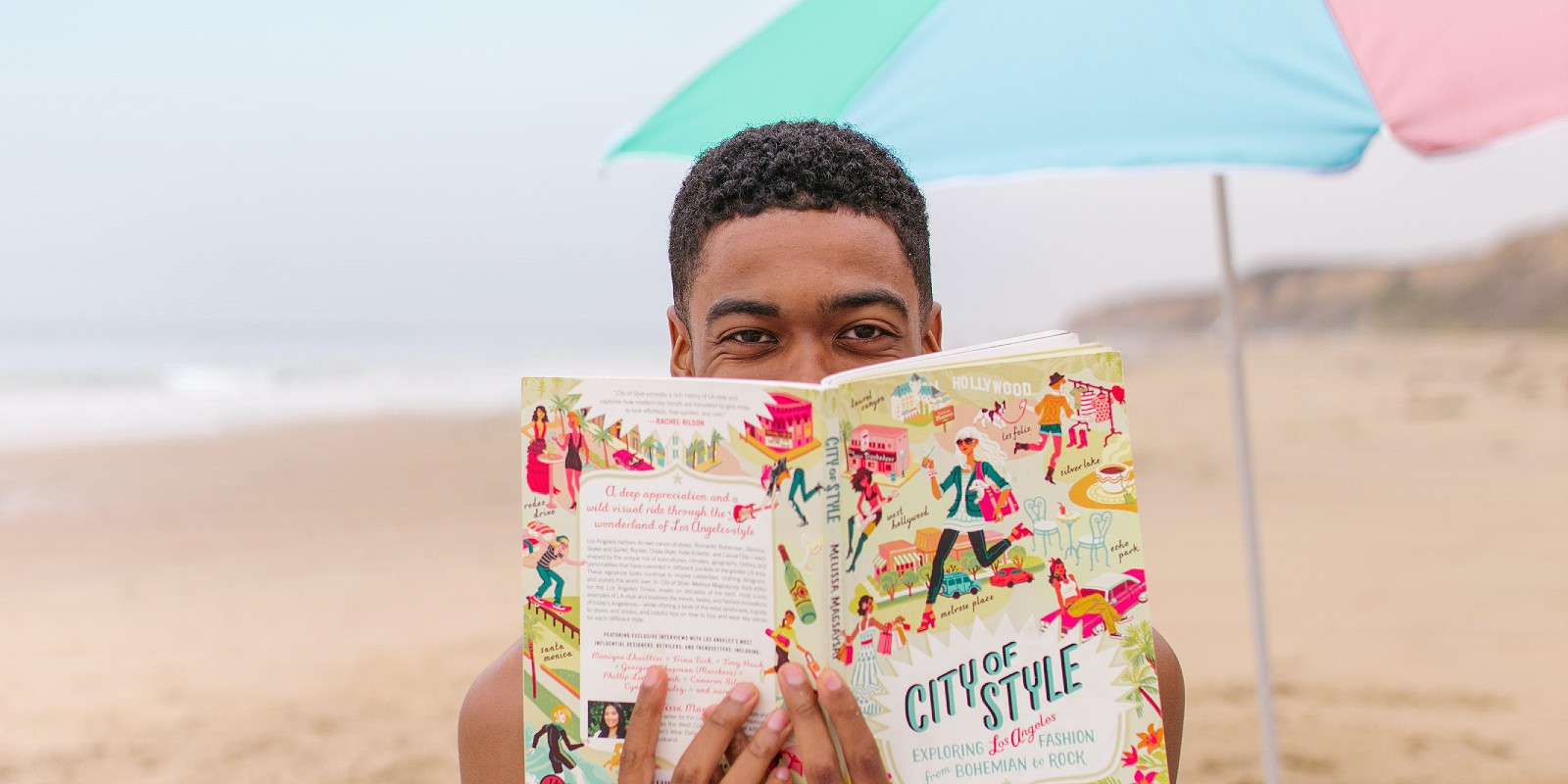 If you're looking for LGBTQ+ books to help make the most of your tanning time. We have some top picks for you.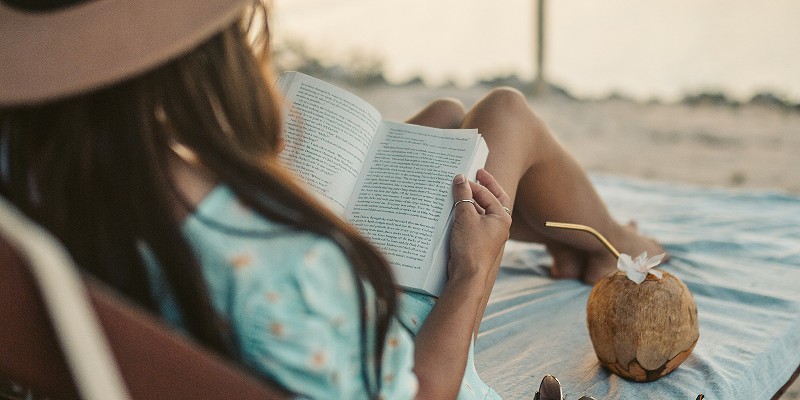 We think one of the most underrated things about going away is the pre-holiday pageturner shopping. If you're into LGBTQ+ books and authors, then we have a super selection for you.
There are many sapphic books you can take with you on your getaway this holiday season.
The amazing power of love, genuine happiness, and happily-ever-after endings will inspire you in these six lesbian novels.
---

---
6 LGBTQ+ Books to Read on Holiday
So, what are the 6 novels you need to have on your must-read list for your next escape?
The One Woman by Laura May
She Gets the Girl by Rachael Lippincott
When the Angels Left the Old Country by Sacha Lamb
Lavender House by Lev A.C. Rosen
Nothing Sung and Nothing Spoken by Nita Tyndall
Love Charade by Allie McDermid
---
1. The One Woman
The One Woman is the latest title from author Laura May's most recent sapphic love story. Graphic artist Julie employs many different perspectives, but neither her life nor her relationship with Mark stand out.
Until Ann shows up. Ann is beautiful, intelligent, and successful. It's difficult for Julie to argue against the chemistry they experienced right away after randomly bumping into one another.
Their pasts will cross in Barcelona, reigniting the flame. When tragedy strikes, Julie is compelled to choose between her love for Ann and her commitment to Mark. Can pure love endure adversity?
---
2. She Gets the Girl
Alex Blackwood is a little bit brazen, a little bit chaotic, and a lot flirty. She is skilled at seducing women. On the other hand, keeping her wasn't so easy. Molly Parker is completely in charge of every aspect of her own life, with the exception of how awkward she is around everyone besides her mother.
The same planet, much alone the same college campus, is not where Alex and Molly belong. But when they cross paths and Alex, who is just out of a nasty (but hopefully temporary) split, learns about Molly's secret obsession, they realize they could share a common interest after all.
Since Alex is willing to assist Molly in learning how to woo her ideal partner, Molly may be able to convince her ex that she is not a self-centered flirt. She's prepared to make a real commitment.
But as the two start out on their five-step strategies to win over their female targets, they start to wonder if perhaps they're falling…for each other.
---
3. When the Angels Left the Old Country
The only two supernatural beings in their shtetl, which is so little that it just goes by the term Shtetl, are Uriel the angel and Little Ash (short for Ashmedai).
Since the beginning of time, the angel and the demon have been studying together. But pogroms and the desire for a better life have driven every young person from their hamlet to America. Uriel and Little Ash go out to look for one of those young emigrants when she goes missing.
Along the route, the angel and demon come across people in need of their assistance, such as Malke Shulman, whose father inexplicably passed away on his way to America. And Rose Cohen, whose best friend (and the love of her life) has left her to marry a man. But they face challenges that are just as tough as what they left behind.
Corruption in government, brutal gangsters, murders, and poverty. There are no golden sidewalks.
---
4. Lavender House
Irene Lamontaine, the matriarch of the recently dead Lamontaine soap company, lived in Lavender House in 1952. The formulae for Irene's distinctive smells are well-held secrets. But they aren't the only ones. In this estate, neither the residents nor the staff members disguise who they are, which offers a special freedom. But they had to keep outsiders out in order to maintain their secrecy. And now they are concerned that they are harboring a murderer.
Irene's widow employs Evander Mills to find out what really happened before her enigmatic passing. Andy, who was recently let go from the San Francisco police department after being implicated in a raid on a homosexual bar, is delighted to accept—his schedule is completely free. Furthermore, the Lamontaines are aware of his secret.
Behind its gates, the LGBT family lives freely and honestly at Lavender House. Safety and freedom entice him.
When everything you do is criminal, including just being, the Lavender House gates cannot keep away the outside world indefinitely. It can be a filthy business to run a soap empire.
---
5. Nothing Sung And Nothing Spoken
Angelika Haas has Charlotte Kraus's undivided loyalty. This is how she ends up dancing to bootleg American jazz and swing music one Friday night in the summer. Before World War II, at a hidden club, it feels as though everything is possible.
Charlie repeatedly visits the club despite the risks involved in flouting the laws set forth by the Nazi Party because he is unable to resist the temptation of telling Geli this secret.
Charlie and the other Swingjugend are soon drawn to ever-larger acts of revolt out of fear of the tightening grasp of Hitler's control. However, the battle will put to the test their level of risk and loss tolerance.
---
6. Love Charade
Holly Taylor wasn't planning on going back to Glasgow. She also didn't anticipate that on her first day back at home, her parents would enter her into a dating contest.
Jen Berkley is content to be single. So no one is more shocked when her best friend persuades her to participate in a dating competition after she pledged to never date again following her horrifying ex-boyfriend.
Jen wants to take home the cash. Holly seeks to win back her parents' confidence. Will they be able to fulfill their dreams, or will everyone see through the ruse?
---
Where Should You be Reading Them?
Now you know what you should be reading on your break, why don't we tell you where to go?
Click the button below and we'll reveal 6 Caribbean hotspots where you can enjoy and unbelievable LGBTQ+-friendly escape.
Fun, sun, and great books. What more could you want??