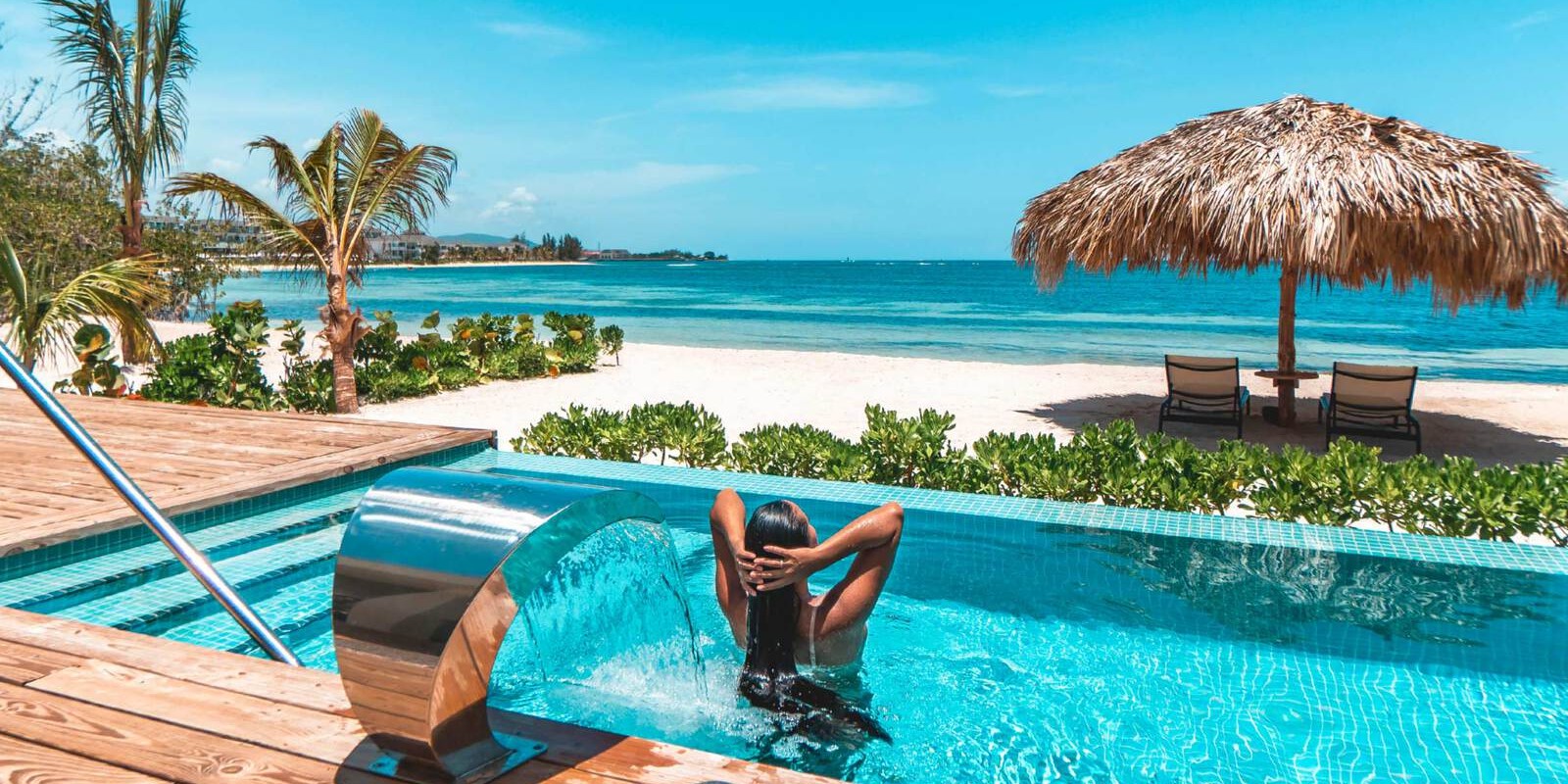 Debbie recently got back from an upgraded Jamaica escape. So we asked her the big question: Is Excellence Club worth it at Oyster bay?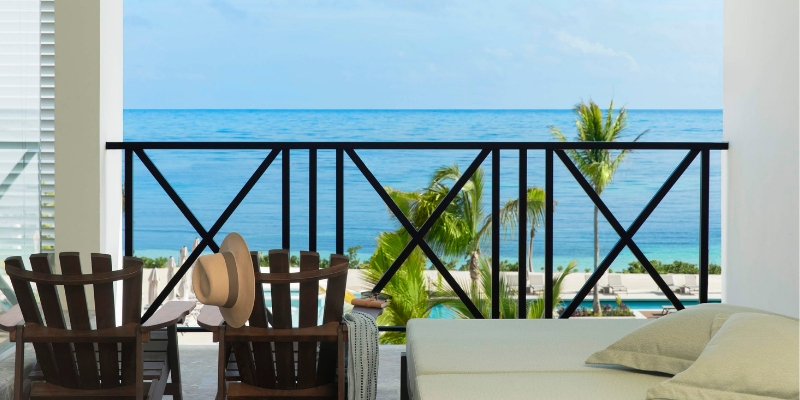 It's well documented as being one of the best ways to experience Jamaica. But it does also come at extra cost. So, is Excellence Club worth it at Excellence Oyster Bay?
The answer? Absolutely, yes! But maybe we're biased. So we got a second opinion from a trusted source.
Blue Bay customer Debbie Lloyd is a nurse with plenty of Excellence Collection experience. She's also recently got back from Oyster Bay.
So we thought she was the perfect person to ask about the resort's COVID response, as well as settling the debate about Excellence Club membership.
---
What is Excellence Club?
Before we get into Debbie's findings we should probably give you a quick overview of the Excellence Club and what's involved. That way you can start deciding whether it's worth it or not.
Excellence Club is the name given to upgraded service at Excellence Collection resorts. You can pay extra on your break to be elevated to Club standard.
Once you're in the Club you'll have access to a range of added benefits during your break. Those bonus inclusions range from private check-in and check-out services and express room service, through to Bvlgari toiletries and branded merch. But the question many are asking is: are all these upgrades worth the cost?
Over to Debbie to find out more.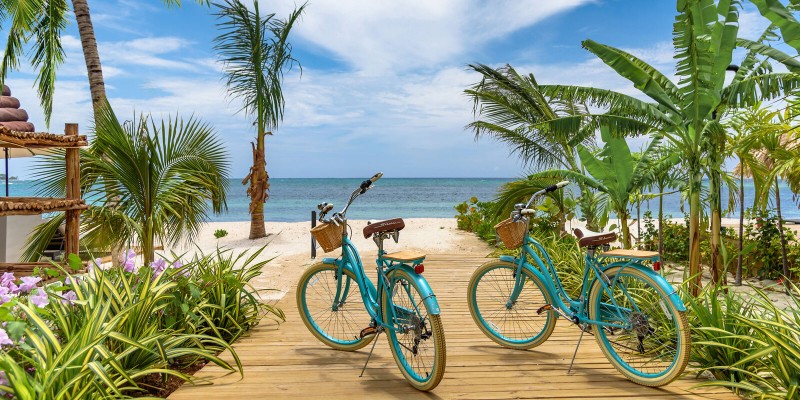 ---
Over to Debbie
Before we talk Excellence Club, we need to talk about Mobay Club first. After booking premium flights from Manchester to Montego Bay we decided to upgrade our arrival too.
The flight was great and because we'd booked Mobay Club we were met directly off the plane. Our documentation was checked and we were guided through separate channels to immigration and customs.
For us, this was perfect as the airport was really busy but we skipped all the long queues & crowds. We were then sat in the lounge, offered a drink and snacks, while our rep went to find our transfer. Staff were busy cleaning tables as soon as they became empty but always on hand to offer extra drinks and snacks if needed.
Our private transfer was booked through Blue Bay, the vehicle was clean and the driver was polite and friendly, providing us with lots of information along the 45 minute drive to the resort.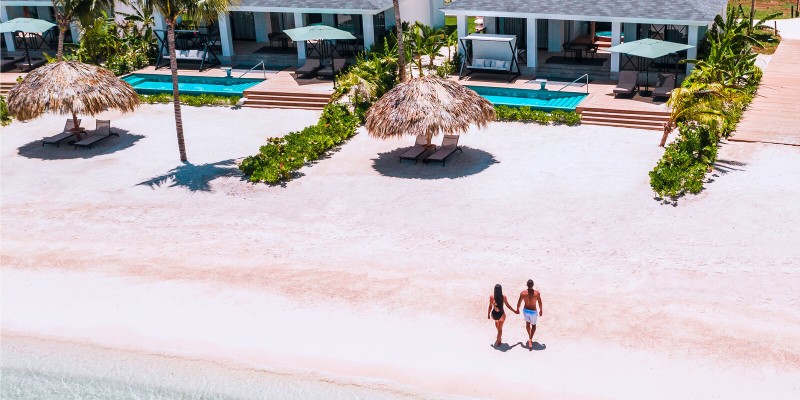 ---
Welcome back
On arrival at the hotel we were welcomed with a lovely glass of champagne and a cold face cloth. We were met at the front door by Tudeann, the Guest Service Manager, and Antonio the new General Manager. We'd met Tudeann on a previous visit back in 2019, so it was lovely to have such a personalised welcome. Tudeann even confirmed that the special requests I'd made back in 2019, like coffee and mimosas in the morning and a bottle of fizz in the afternoon to enjoy in our plunge pool, had been carried forward to this visit which I was amazed at.
Greetings done, we were whisked off by golf cart to the Excellence Lounge located at Magna (one of two exclusive Excellence Club bars and restaurants) for check-in. I'd completed the online check-in via the app before we left home so this literally took minutes.
Another great new addition we noticed was the new Caribbean Grove restaurant and Jerk Hut, both are not to be missed. There's amazing food available from both, especially the cocktails and delicious rum cake at the Grove.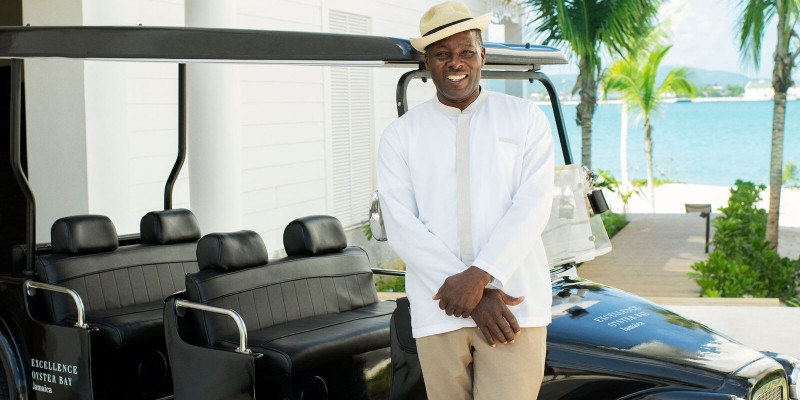 ---
Room overview
We stayed in an Excellence Club Beach House Suite with Plunge Pool Ocean Front. Facing directly on to the beach and ocean the room offers amazing unobstructed views.
But, away from the views, it was also well equipped with a stocked bar and plenty of lovely Bvlgari toiletries. As returning guests we also received a welcome card and personalised gifts which were really appreciated, along with a lovely exotic floral arrangement.
We are both beach bums so spent most of our time on the loungers located on the sand in front of our beach house. It was quiet and secluded, but we still received excellent service from the staff based at the Excellence Club Beach Bar.
The beach is beautiful and well maintained by an external company who manage it alongside the resort gardens and foliage. The water is crystal clear and calm, so sitting on the edge of the shoreline watching little fish swimming around you is true paradise.
---
COVID measures
Regarding covid, we felt 100% safe at all times.
The resort was around three quarters occupied, but with the layout we never felt it was crowded. There were always plenty of well spaced out places to sit. Everywhere was spotless and staff were constantly cleaning areas. Hand sanitiser is everywhere and, on entering restaurants, resort staff always ensured that guests gelled their hands.
All meals are ordered through the app on your phone. Staff in areas such as Coffeehouse and The Kitchen Table buffet restaurant are behind plexi glass and there is currently no self-service. But we didn't notice shortages of anything apart from the occasional item which didn't impact on our experience.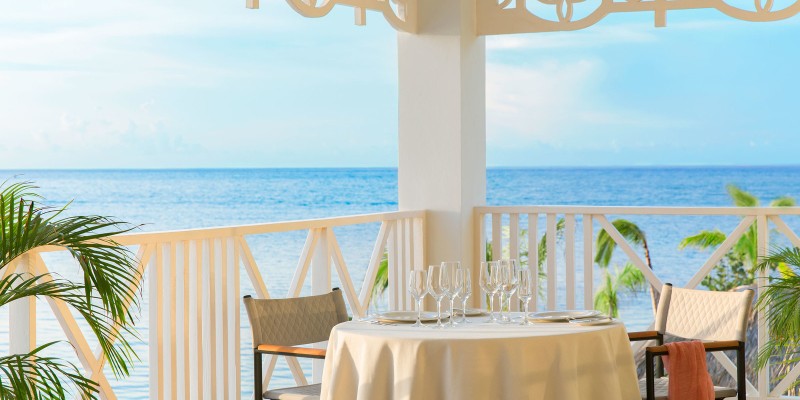 The fully masked staff must have been so uncomfortable, but at no time did we hear them complaining. They just seemed so pleased to be back working again and everyone we spoke to had received their first dose of the vaccine with their second booked in.
The resort offers free covid swabs for guests prior to them flying home. We were contacted on the first day and our appointment was booked. As a nurse I was really impressed by the process. It was handled very professionally and printed results were available the following day. Excellence Club reception also helped by printing our passenger locator forms so that we had a hard copy of everything. We were especially grateful for this when the wifi went down at the airport on our way home and lots of people were panicking while trying to access everything on their phones.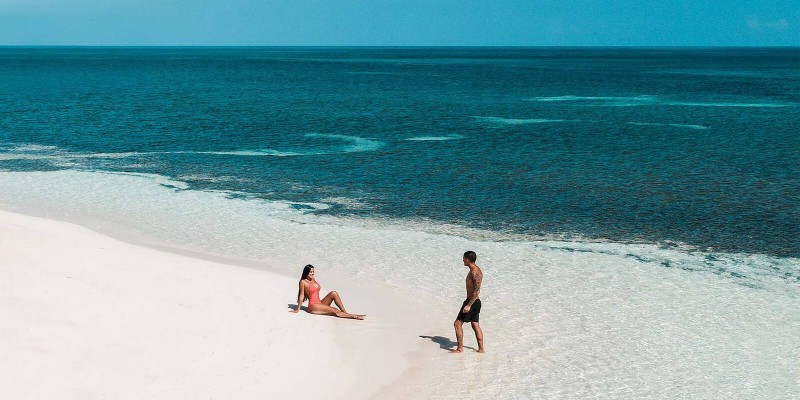 ---
In a nutshell, is Excellence Club worth it?
Yes. But it's mainly because of how amazing the staff are. 
They genuinely want nothing more than to make you feel happy and welcome. We caught up with a number of staff we'd met in 2019 and it was lovely that they remembered us and wanted to introduce us to all of the new recruits. One was Aletta, the Excellence Club beach concierge who was truly wonderful and she couldn't do enough for us, we literally felt like VIPs.
We noticed some little 'extras' that we usually associate with some of the more established resorts. Such as staff wanting to interact more with guests, snack boxes offered at lunchtime and the lovely personalised messages and floral arrangements on our towels.
Other big bonuses to the Excellence Club offering at Oyster Bay inparticular were exclusive access to members only beach and pool areas. Not to mention the service at club bars and restaurants like Magna, Zenith and Cielo. Generally Excellence Club members only have access to one exclusive restaurant, but here you got so much more for your upgrade.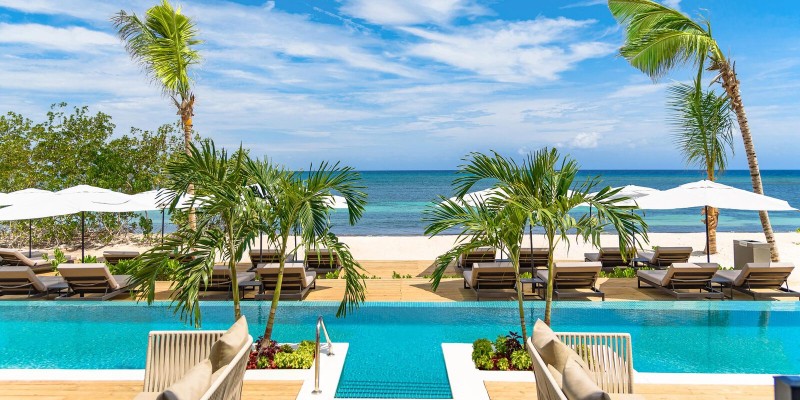 ---
Experience Excellence Club
We hope all those first-hand experiences from Debbie have got you salivating at the thought of grabbing an upgrade at Excellence Oyster Bay.
If so, get started on your online quote by clicking the button below. Or allow us to tell you more about the Excellence Collection.