About the hotel
Hawksbill by Rex Resorts is a unique and special adults-only Caribbean hideaway, set on a glorious beachfront on the beautiful island of Antigua. This boutique property encompasses 95 rooms, appealing to those seeking uninterrupted privacy. Nestled into the hillside, Hawksbill promises postcard-perfect views of the immaculately manicured gardens and Seagrape Beach. Enjoy the feel of ultra-fine sand trickling between your toes and soak up the Caribbean sun as you sample a tipple of your choice. As if one beachfront isn't enough, the idyllic location of this sanctuary gives easy access to Royal Palm Beach, Honeymoon Cove and Eden Beach, right on your doorstep. Plunge beneath the waves and discover the wonders of the underwater world. Or retreat to the Wellness Centre to relax, rejuvenate and rehydrate with sensual rituals tailored to your desire. If you love sun sea and sand, you'll love Hawksbill by Rex Resorts.
Beautiful location on Seagrape Beach in Antigua
Affordable beachfront all-inclusive holidays
Loads of on-site activities and nearby
At a glance
Couples
Accommodation
Wake up to the beauty of Antigua every day at Hawksbill by Rex Resorts. You're room will have everything to keep you comfortable:
Air conditioning
Balcony or patio
Direct dial telephone
Hairdryer
Refrigerator
Safe Box
Shower
Tea and coffee making facilities
Garden Bungalow
Garden bungalows are located in single-storey semi-detached buildings towards the southern end of the grounds, providing a relaxing space for making the most of Hawksbill's beachfront location.
Superior Seaview Room
Superior Seaview Rooms are located in two 2-storey buildings in the middle of the grounds with beautiful views across the gardens, swimming pool and Seagrape Beach.
Superior Seaview Bungalows
Superior Seaview Bungalows are just 500 metres from the main reception, restaurant and bar, so you'll be near everything you need for a relaxing holiday.
Beachfront Club Room
Beachfront Club Cottage rooms have an authentic Caribbean style, each furnished with a mini-fridge, air-conditioning and a terrace with sea view.
The Great House
A fabulous 3 bedroom, 4 bathroom Caribbean-style house with a kitchenette, air conditioning, ceiling fans and panoramic sea views from a wrap-around balcony.
Dining
Get a taste for Antigua at Hawksbill by Rex Resorts.
Tamarind Tree
An informal, open-air buffet-style restaurant, serving breakfast 07:30 - 09:30, and dinner is served 19:00 - 21:00.
Sea Grape Restaurant & Bar
Beachfront restaurant with grill and buffet and bar, ideal for refreshing drinks and meals by the beach.
Tamarind Bar
A friendly and informal bar where you can enjoy Hawksbill's evening entertainment programme and panoramic sea views. The bar is open nightly from 18:00.
Facilities
Outdoor swimming pool
Poolside bar
Access to 4 beaches
Wellness centre (£)
Safety deposit box
Evening entertainment
Foreign currency
Gift shop
Internet access (£)
Managers cocktail party
Non-smoking property
Leisure
Tennis court
Wellness centre (£)
Water Sports
Hobie cat
Sunfish sailboat
Snorkelling
Paddle boat
Windsurfing (£)
Water-skiing (£)
Scuba diving (£)
Additional Activites
Deep sea fishing (£)
Boat tours (£)
Nearby 18-hole golf course (£)
Horse-riding (£)
Rex resorts has one aim in mind, to provide experiences that leave you with a lifetime of spectacular memories to cherish forever! Adorning the shores of five idyllic Caribbean islands, Rex Resorts beach hotels offer an all-encompassing Caribbean experience for all . There's an island to suit everyone; Antigua, St Lucia, Grenada, Tobago and Barbados, each with their own charm and finesse, receive the Rex Resorts treatment and deliver an incredible getaway each and every time.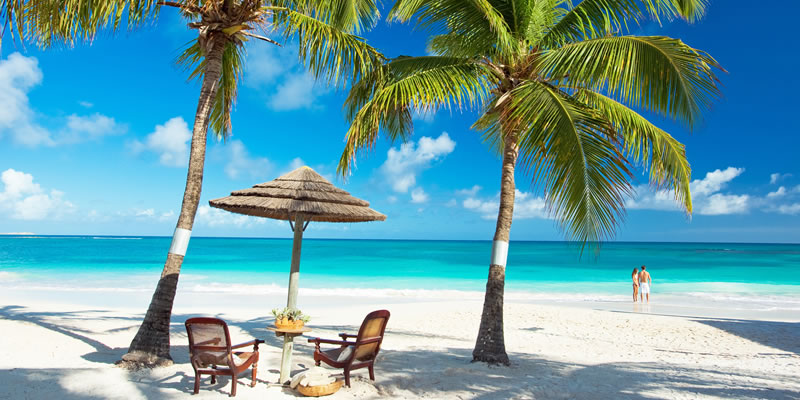 Much-loved for its 365 beaches, one for each day for the year, Antigua has stolen the heart of Holidaymakers far and wide. Powder-fine white sands, cerulean seas, and an authentic Caribbean warmth form its triple-pronged approach to fully satisfying Holidaymaker's wanderlust time and time again. That's before looking below the surface to the thriving underwater life, colonial history, and mastery of the finest sunsets known to mankind. So, let's delve a little deeper into Antigua to highlight 3 boss-level resorts.
Read now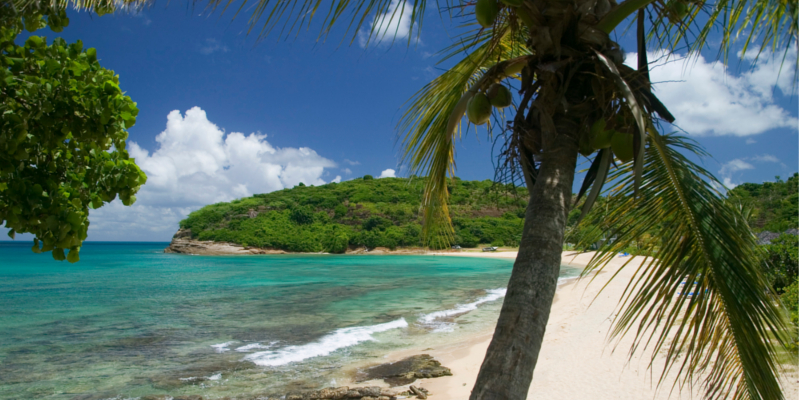 Hawksbill by Rex Resorts: The Epitome of Caribbean Paradise
Antigua may have enough beaches to discover one every day of the year, but it also beholds a myriad of great all-inclusive getaways, without the designer price tag. If you're an advocate of the classic fly and flop, this special Caribbean hideaway will fulfill your every desire. Introducing, Hawksbill by Rex Resorts. A unique, extraordinary getaway providing the epitome of a Caribbean paradise.
Read now