About the hotel
Mango Bay combines the convenience of an all-inclusive beach holiday with the friendly personality of a boutique resort. Here you'll enjoy a sought-after beachfront setting in St. James Parish on the famous West Coast of Barbados. Mango Bay offers just 76 beautifully appointed rooms, all of which boast a furnished balcony or patio. The beachfront restaurant offers open-air and air-conditioned dining, with a delectable range of Caribbean fusion dishes to keep you satisfied. Between the sunbathing and cocktail-drinking you should treat yourself to a rejuvenating session at the Elements Spa, where a range of massages and skin treatments will leave you feeling completely renewed. Mango Bay is one of Barbados's most welcoming beachfront destinations, ideal for your next couples' escape.
Beautiful West Coast beachfront location in Barbados
Near the restaurants, bars and boutique shops of Holetown
Excellent value all-inclusive Barbados holidays
Current Offers & Extras
FREE Catamaran Cruise & Turtle Swim at Mango Bay

FREE Catamaran Cruise & Turtle Swim

Enjoy a complimentary 2-hour catamaran cruise

Takes you along the West Coast of the island
Swim with the Leatherback and Hawksbill turtles
Complimentary trip aboard a glass bottom boat to take in the wonderful wildlife down below
At a glance
Couples
Accommodation
Designed in warm, muted tones with contemporary accents, every accommodation at Mango Bay is furnished with a king-size bed (or twin beds on request), and a balcony or patio lets you take in the view for enjoying the view.
Standard Room
Standard Rooms offer garden and hotel views, forming a wonderful basecamp for discovering Barbados.
Standard One Bedroom Apartment
Standard 1-Bedroom Apartments are ideal for families, featuring a separate living and dining area, and garden views.
Superior Room
Superior rooms are found in the main building on the 1st, 2nd and 3rd floors overlooking the pool or the gardens.
Deluxe Room
Deluxe rooms are located along the 4th floor, offering pool or panoramic views.
Ocean Front Room
Ocean Front rooms are situated on the west end of the 1st, 2nd and 3rd floors, offering full ocean views.
Penthouse Suites
These 4th floor wrap-around suites are glass-enclosed on two sides, featuring a separate living area and panoramic ocean views.
Dining
Mango Bay's beachfront restaurant offers you open-air and air-conditioned dining, serving a mixture of buffet and table d'hote Caribbean fusion cuisine.
Breakfast: 07:30 - 10:00
Lunch: 12:00 - 14:30
Afternoon Tea: 16:00 - 17:30
Dinner: 19:00 - 21:00
Bar: 10:00 - 00:00
Reservations are required for lunch and dinner daily
Facilities
Free WiFi throughout the resort
Babysitting services
Cots and high chairs
Room service
Leisure
Relax on the beach or get out and about with a wealth of complimentary leisure opportunities.
2 swimming pools
Water-skiing
Snorkelling and kayaking
1 trip to Bridgetown
2-hour catamaran cruise with snorkelling
Glass-bottom boat trip
Free scuba-diving session in the swimming pool
New guest lounge with big-screen TV
Tennis nearby (equipment not supplied)
Discounted green fees at Barbados Golf Club
Wedding Package
The spectacular views from Mango Bay serve as an incredible backdrop for the best day of your life.
Personalised services of a wedding co-ordinator
Services of a clergyman
Administration and marriage license fees
Round-trip transfers to obtain the marriage license
Decoration of wedding arch
Groom's boutonnière and bride's wedding bouquet
One bottle of sparkling wine
A 1-tier 12" light sponge cake with icing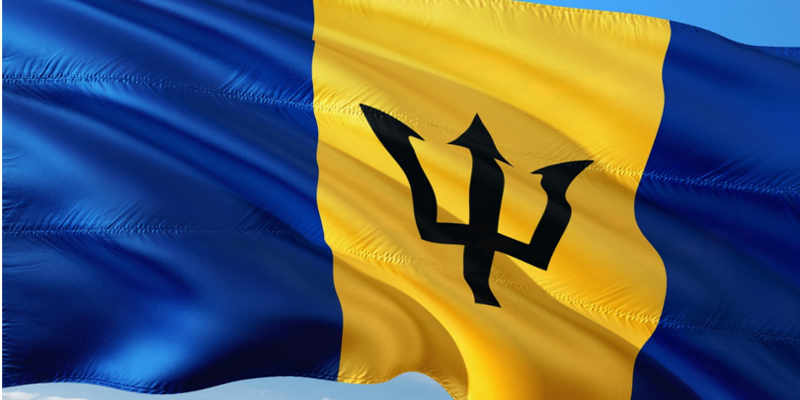 Delight in all the thrills the Caribbean's 'Little England' has to offer as you delve into the pristine waters and powdery sands of an island nation showcasing some of the richest culture of the Caribbean. Lounge in welcoming beach huts as you are grilled up the catch of the day and bask in the endless days of sunshine and laid-back living. Whether you are after some famous Bajan rum of the best waves, Barbados has something to offer everyone and a resort to match every traveller.
Read now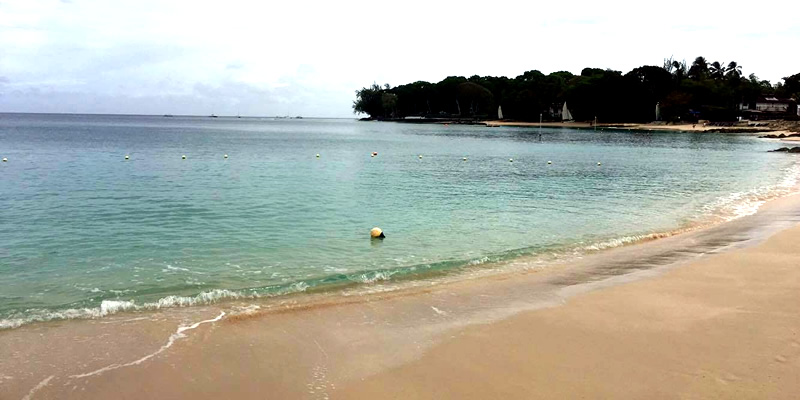 Natasha has a taste of Mango Bay, Barbados
Barbados played host to an extra-special getaway I will always remember, he put a ring on it. I got engaged! Mango Bay is a beautiful boutique resort at the heart of Barbados' west coast amid the buzz of bars and restaurants where you can get a real flavour of what Barbados is all about. Here are my top reasons for loving this Bajan gem.
Read now
FREE Catamaran Cruise & Turtle Swim at Mango Bay
FREE Catamaran Cruise & Turtle Swim
Enjoy a complimentary 2-hour catamaran cruise
Takes you along the West Coast of the island
Swim with the Leatherback and Hawksbill turtles
Complimentary trip aboard a glass bottom boat to take in the wonderful wildlife down below