Jewel Grande Montego Bay Resort & Spa
Saint James

,

Jamaica
About the hotel
Uncover the delights of an ultimate all-inclusive luxury resort nestled in the heart of all that Montego Bay has to offer. Lounge in private beachside cabanas, take a dip in two sparkling swimming pools or indulge in mouth-watering Jamaican cuisine, all to the tune of first-class personal butler service and beautifully adorned accommodations.
Luxurious all-suite accommodations including butler service
Indulge in authentic flavours of the Caribbean with fantastic dining venues just minutes away
Feel a world away from the hustle and bustle with all of Montego Bay's popular attractions nearby
At a glance
Family Friendly
Accommodation
Elegantly spread across three distinct buildings, the Jewel Grande Montego Bay offers a selection of comfortable suites and villas adorned in modern technologies and timeless style. Each accommodation includes as standard:
Fully-equipped kitchen/kitchenette with high-end stainless-steel appliances & granite countertops
Private balconies
Sumptuous beds with luxurious linens
Large flat screen TV's
High-speed Wi-Fi
Suites
Indulge in spacious suites offering an array of luxuries and a choice of one, two or three bedrooms to spread out in. Step out onto your private balcony to admire the sea views or simply bask in the comfort of your suite, your every need taken care of.
Oceanfront Junior Suites
Indulge in the Jewel Grande's newest suite as you revel in oceanfront luxury and butler service. A unique blend of Jamaican-inspired design and modern décor, each suite includes a fully stoked mini fridge with beer, luxury bath products and a large sitting area as well as a coffee and tea brewer with premium roast coffee and tea.
1 Bedroom Honeymoon Ocean View Suite
Overlook the captivating beauty of the Caribbean Sea from your own private balcony or sink into the serenity of a sunken bath paired with luxury bath products.
1 Bedroom Oceanfront Suite
Indulge in the luxurious comfort of a one-bedroom suite offering premium views of the Caribbean Sea from a premium oceanfront location. Adorned in elegant décor and offering premium roast coffee and tea this suite features granite countertops, a luxurious bathroom and a pull out sofa bed in the living area for extra convenience.
2 Bedroom Ocean View Suite
Spread out in the extra space afforded by a 2 Bedroom Ocean View Suite featuring a balcony with beautiful views across the Caribbean Sea. These suites take inspiration from the islands combined with modern décor and elegant design. The master bedroom features a full king-sized bed whilst the second bedroom features a spacious queen bed whilst the living area conveniently houses a double pull out sofa bed.
2 & 3 Bedroom Oceanfront Suite
Elegantly appointed with plush linens and modern décor, the 2 & 3 Bedroom Oceanfront Suites offer panoramic views of the enchanting beaches and sparkling sea beyond as well as a master bedroom with king-sized bed, additional bedrooms with queen beds and living areas with double pull out sofa beds for extra options.
Penthouses
Ascend to the highest floors of the resort for the superior elegance offered by a Penthouse Suite and indulge in added extras such as your outdoor kitchen with grill or the spacious balcony, perfect for soaking in the ocean views and the glorious Caribbean sun.
Available as 3-bedroom Penthouse or 4-bedroom Executive Penthouse
Includes own washer/dryer
3 Bedroom Garden View or Oceanfront Villas
Sink in to an oasis of relaxation as you discover the peaceful Jamaican lifestyle afforded by your own private villas. Featuring world-class amenities and elegant décor inspired by the Caribbean, your villas comes equipped with state-of-the-art appliances and technology to ensure a stylish stay.
Private courtyard or plunge pool with outdoor shower
3 bedrooms
Private balcony with garden or ocean views
Full kitchen with stainless steel appliances
Dining
Satisfy every craving and enjoy a wide variety of unique culinary experiences. From casual quick bites, decadent desserts, authentic Jamaican delicacies, classic American comfort foods, to upscale fine dining the Jewel Grande Montego Bay provides something for every taste and appetite. Indulge in the gourmet culinary program and enjoy a meal or cocktail by the pool, at the clubhouse, or in the privacy of your suite. For healthier fare, the spa includes a delightful café offering freshly made salads, sandwiches, smoothies, and an assortment of international teas.
Facilities
7 restaurants
5 bars
Butler service all accommodations
Kids Club & Teen Lounge
Complimentary resort-wide WiFi
Two outdoor pools and whirlpools
Beach and pool concierge service
Fitness Centre featuring LifeFitness® equipment including treadmills, ellipticals, and free weights
Non-motorized water sports
Leisure
2 pools
Spa
Gym
Yoga
Kids Club & Teen Lounge
Non-motorised water sports
Nearby
World-class golf courses
The Great House Rose Hall
The Shoppes at Rose Hall
Weddings
Make lasting memories at the Jewel Grande Montego Bay. The perfect Jamaican destination wedding resort offering everything to make sure you and your guests have the experience of a lifetime. Walk down the aisle surrounded by elegance and style in the 4,300-square foot Jewel Grande Ballroom that includes a 1,750-square foot foyer (an ideal pre-function space). Enjoy the warmth of the Caribbean sun and plan a grand outdoor wedding on a 6,000-square foot Ocean Lawn offering scenic water views, or opt for an intimate ceremony or reception in the 530-square foot gazebo.
From soul-stirring landscapes and unlimited entertainment to upscale accommodations and superior service, Jewel Resorts' all-inclusive hotels offer the type of classic luxury you've always wanted. With a unique fusion of adventure and indulgence, Jewel Resorts offers you a distinct species of Caribbean holiday.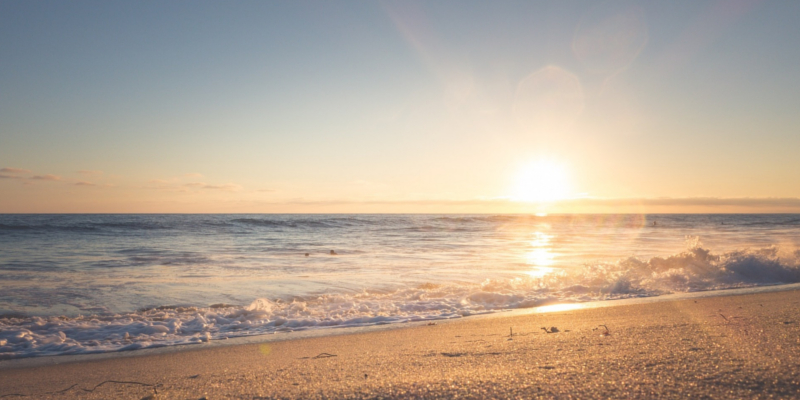 Your Guide to the Blue Bay Travel January Sale 2018
It's official, January is infamously bleak; temperatures have dipped below freezing, the days are short and the festive season has come to an end. There's nothing better to look forward to than jetting off to a tropical paradise. So, why not make your month golden and get your next great escape on the calendar? We've compiled the very best deals on your behalf to create our January Sale. Here you'll find a five point introduction to some essential holiday deals that need to make their way onto your 2018 hitlist.
Read now