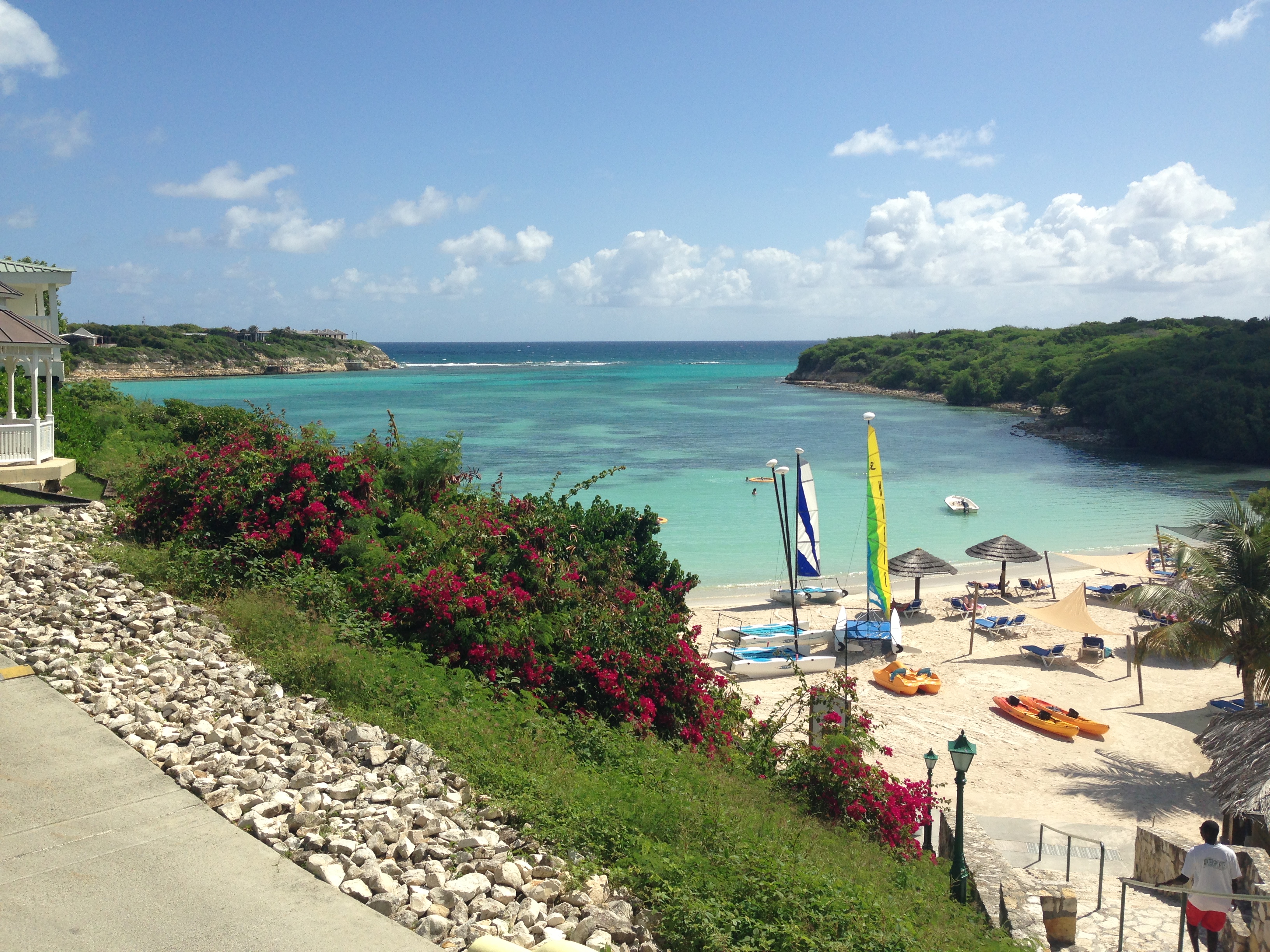 James and I checked in at 06:30am with BA flights, who offered great entertainment options through their seat back screens and refreshing drinks served throughout the flight. To top it all off, the inflight meal was one of the best we've ever had! 9 Hours felt like nothing as we arrived into beautiful Antigua, where we were warmly welcomed by a cheerful gentleman singing Caribbean songs – the perfect beginning to an exciting trip!
Check-In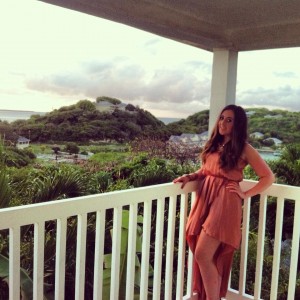 We transferred to our first hotel, the Verandah Resort and Spa, on the northeast coast only 30 minutes from the airport. We checked into our 2 bedroom Villa, and a golf buggy took us and our luggage to our accommodation! We had a bit of free time, so we decided to have a walk to the small beach at the resort.
Hot Tip: The Verandah has a fabulously quiet beach that we highly recommend if you want somewhere to relax and unwind. While we were there a wedding was taking place just around the corner, and this beach provided beautiful views for their special day.
After an hour we all freshened up and met at Nicolas restaurant to enjoy a delicious 4 course meal with drinks.
The Verandah Resort and Spa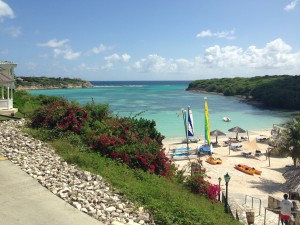 The following morning we headed straight to the main restaurant, Seabreeze, which served us a scrumptious buffet style breakfast. We enjoyed fresh fruit and waffles, which was a great start to our day! Seabreeze offered a variety of food from cereal to a full cooked breakfast, so there were hearty options for everyone. We then had the pleasure of a site inspection of the The Verandah Resort showcasing their fabulous accommodations, ranging from standard rooms to grand villas. All were decorated in a distinctly Caribbean style, and each offered well-kept gardens and amazing views.
Hot Tip: The resort has a fantastic kids club to ensure that guests of all ages can have a fun time!
Carlisle Bay
We then jumped aboard a minibus and headed to Carlisle Bay hotel, which was one of my favourites from Antigua, offering a very modern, very beautiful property with an absolutely stunning beach. We thought the rooms were some of the best we visited during our stay, promising you space, gorgeous views, and a welcoming atmosphere!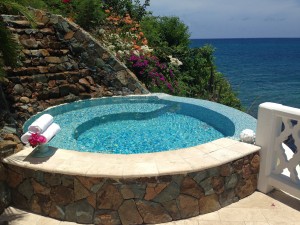 Curtain Bluff
On we went to Curtain Bluff hotel, another beautiful resort ideal for all those sporty people. This property had fabulous grounds, a spa area, and each room was decorated in with glorious Caribbean touches. After an enjoyable tour we managed to have a cheeky drink before heading to our next hotel.
Sandals Grand Antigua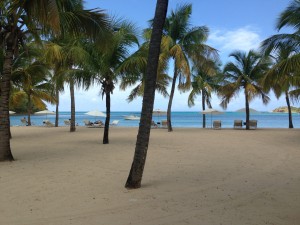 Our next stop was Sandals Grande Antigua where we were treated to a buffet lunch before embarking on a full site inspection.
Hot Tip: This hotel is partitioned into 2 areas: a Caribbean-inspired side and a Mediterranean-inspired side. The Caribbean style has low rose buildings close to the beach, and the Mediterranean side consisted of a larger building set a little further back from the beach. This creates a wonderful range of accommodation options suitable for all tastes and preferences.
Winding Down
After a great day touring some of Antigua's finest hotels, we made our way back to the The Verandah Resort where a mini golf tournament took place. The day came to a lovely conclusion with a delectable meal at Buccaneer Restaurant, the perfect preparation for another day of rigorous hotel inspections.
Next week Kirsty and James will unveil the final stretch of their Antiguan antics!