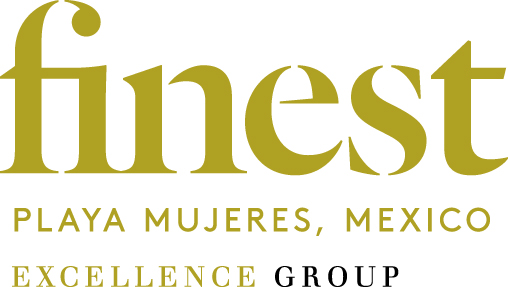 The Excellence Group have announced their newest, biggest, and most impressive resort to date: Finest Playa Mujeres. We have had the immense privilege of visiting the site of the resort, and were given the opportunity to personally review the plans for this exciting new project. Excellence is renowned for exceeding and redefining people's expectations, and after seeing the plans we are confident that Finest Playa Mujeres will more than live up to its name.
We know that you have come to love the continual drive of the Excellence Group to reach new heights in the world of luxury holidays, and Finest Playa Mujeres will effortlessly encapsulate the evolution of the Excellence experience into something truly remarkable. The sheer volume of outstanding amenities makes picking highlights from this new project excruciatingly difficult, but the In-Suite Jacuzzis are worth a special mention, as they will unquestionably usher in a new level of luxury. Finest Playa Mujeres will offer an oversized 2 person in-suite Jacuzzi, perfect for a special night in, quite unlike anything you will have experienced anywhere else, and a defining element of everything that Finest Playa Mujeres represents.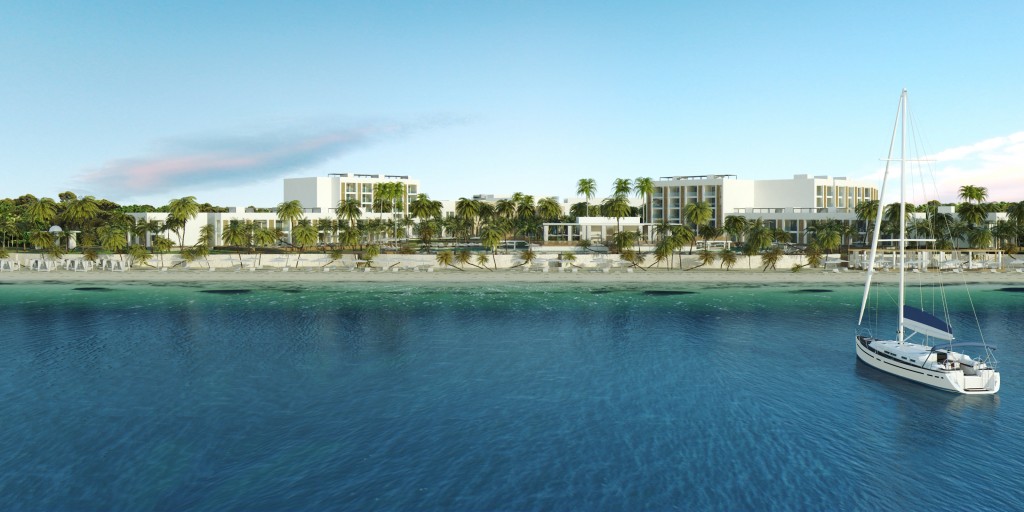 The Swim-Out Suites and Rooftop Suites will, as always, prove to be firm favorites, and Finest Playa Mujeres will even better this long-standing Excellence heritage with new twists on old favourites. New to the Excellence accommodation portfolio, Finest Playa Mujeres will feature a stunning breed of  Pool Suites that create a private oasis just for you, thanks to a private garden with its own private pool that nurtures an undeniable sense of sequestered exclusivity that is rare and elusive.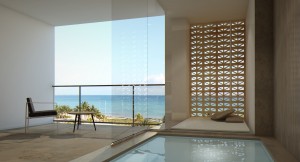 Branching out into the fabulous realms of the family holiday, Finest Playa Mujeres lavishes luxury on everyone. You and your family can enjoy the comfort of a room designed with your specific needs in mind, offering you additional sleeping space and the option of upgrading to a Family Suite, where cherished family memories will come together naturally in their vast, comfortable interiors. By upgrading, your holiday experience will be enhanced endless thanks to a private garden and an outdoor pool, allowing you to create your own personalised haven.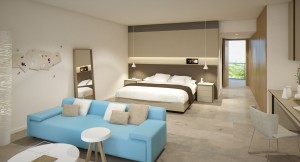 This is not to say that the adults only experience, perfected by the Excellence Group, has in any way been jettisoned from the Finest Playa Mujeres ethic. Finest will offer something just as special and unique as its Excellence sisters, with a separate section dedicated to adults only holidaymakers, creating a distinct, yet malleable division between the Finest Club for families and the Excellence Club for adults.
Booking a room in the Excellence Club includes access to all the amenities of this 18+ adults only getaway. There are so many amazing features it is again difficult to single anything out for praise, but adults wanting peace and tranquility will adore the Club Level with its beautiful Jacuzzis, private club areas on the beach, and an inviting pool. For an intimate dining experience Excellence Club guests have access to an adults only a la carte French restaurant.
Finest Playa Mujeres by Excellence Group is the next level in luxury, a refreshing and inspiring marriage of the adults only and  family holiday experiences.
This is not just the best, this is the Finest.
You can read the official Excellence Group press release here.