Sugar Cane Club, Almond Beach & Buccament Bay Resorts
Now that Chris has reluctantly settled back into the rhythm of his UK lifestyle, it's time to share a useful round-up of all the top tips he dug up during his Caribbean wanderings.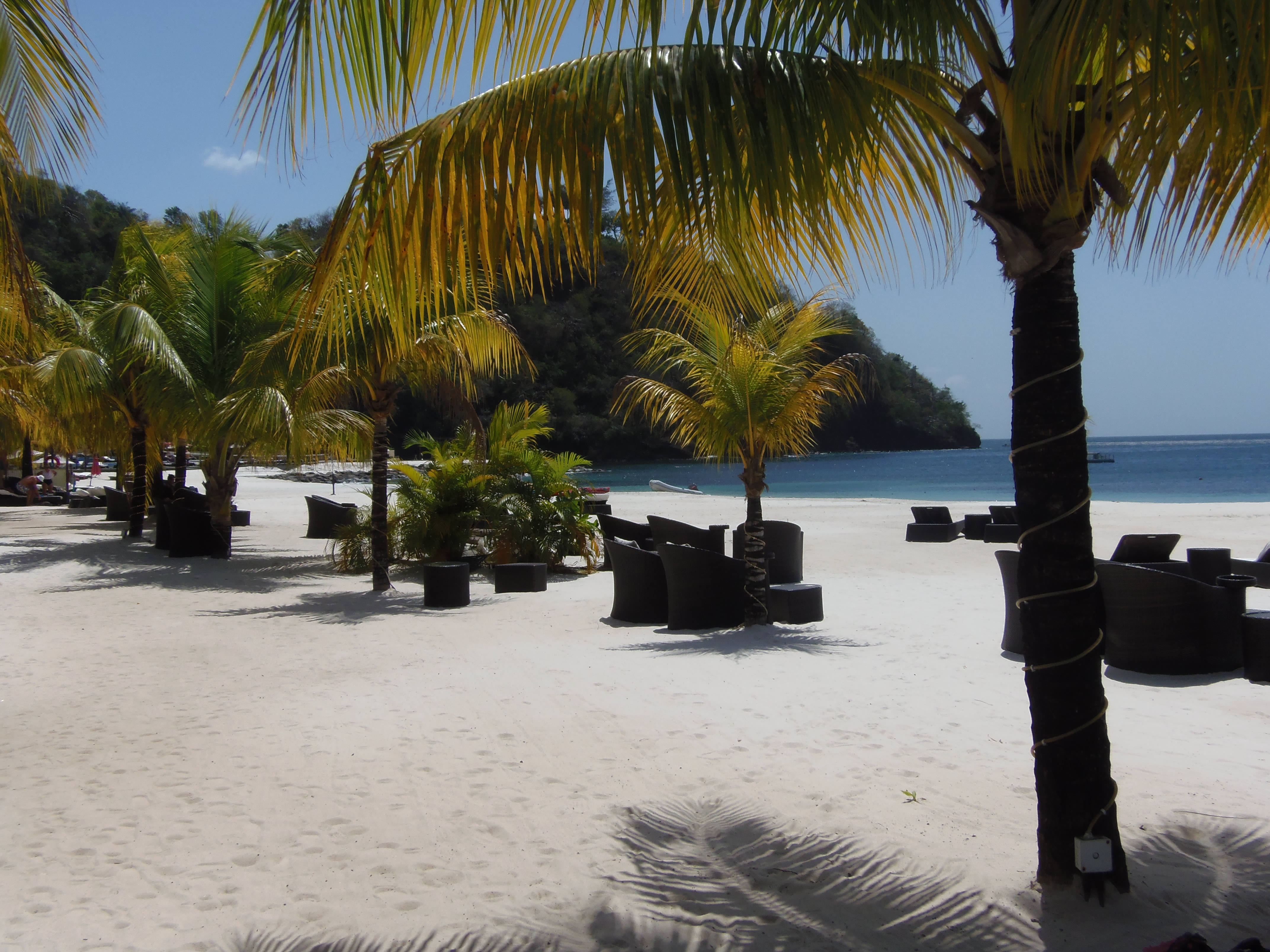 Barbados will capture your heart with warm hospitality, stunning scenery and unbeatable enthusiasm. Whether you are in the mood for relaxation, adventure or fun – it's all here on the island of Barbados, the most south-easterly of all the Caribbean islands.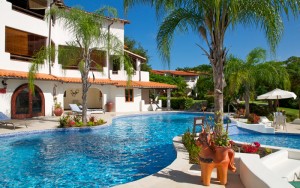 Discover a harmonious blend of luxury, tranquillity and seclusion at Sugar Cane Club Hotel and Spa, tucked away on the exotic, picturesque West Coast of Barbados. Seamlessly combining Mediterranean architecture and lush Barbados tropical beauty, this intimate adult-only boutique hotel offers you a completely unique Caribbean holiday experience in an unforgettable ambiance.
Top Tips
•  At breakfast a visit to see Beverley at the omelette station is a must, whilst there's also plenty of fresh fruit for those trying to watch their waistlines.
•  The Manager's cocktail party is not to be missed. It is the centre-piece of the Caribbean evening and is a delightful affair, giving a true sense of the relaxed Bajan lifestyle.
•  Seek out Rodney for the "Gulley Tour", where he takes residents on a complimentary tour describing all the flora and fauna you're going to see in and around the Sugar Cane Club and even finish with a drink from a freshly picked coconut!
•  Just as the sun is setting, head down to the deck at Sandy's Chattel Bar and you could be lucky enough to see the hotels permanent residents – the local troupe of monkeys.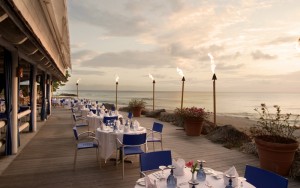 Almond Beach Resort is a family-friendly all-inclusive hotel located in the parish of St. Peter on the prestigious West Coast of Barbados. This exceptional four-star resort sits on a beautiful 1km stretch of beach that is ideal for both relaxation and adventure.
Top Tips
•  There is an excellent choice of non-motorised water sports offered free of charge, including paddle boarding, sea kayaks and snorkelling equipment, all of which is readily available from the helpful water sports guys down on the beach.
•  With the all inclusive approach, a number of complimentary land and sea trips are offered to residents, these include an island safari, glass bottom boat trip and a speedboat ride out to an area of the coast where it is possible to leisurely swim with turtles. We recommend a visit to Sandy's Surf Lodge on your first morning in resort as booking is essential and some trips only run once per week.
---
St. Vincent's lush tropical rainforest is full of eco-adventures and its idyllic beaches, coral reefs and turquoise lagoons are a tropical paradise for yachting, scuba diving and relaxing in luxurious hideaways. Escape a hectic lifestyle – live your dreams in St. Vincent!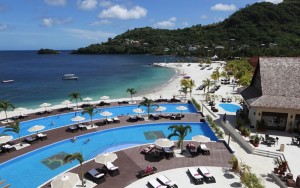 Buccament Bay Resort is a brand new luxury all inclusive five star destination hotel with a stunning white sand beach, a backdrop of lush rainforest cloaked mountains, staff who are totally committed to delivering a truly five star service and a unique range of activities to keep every member of the family entertained.
Top Tips
•  The delectable delights of Murphy's immense barbecued shrimps, chicken and ribs, simply cannot be ignored!
•  The beach performs a remarkable job of being a secluded sun-trap, so if you are travelling with young children be sure to locate a slice of shade when you camp out in the morning.
•  Worth noting is that the mini-bars in the villas are stocked with water and soft drinks as standard. If you enjoy relaxing on your verandah in the evening with a fresh G&T, I would recommend buying a bottle in duty free as you transit through Barbados or St Lucia and use the mixers in the daily replenished mini-bar.
•  If you're a fan of seafood, a trip to see Santa at Ginger and Co at lunchtime is a must for freshly prepared Sushi – Yes you non-believers, Santa does exist and he's a sushi chef for the rest of the year!
•  Jacks Restaurant cooks up some of the best steaks I've had for quite a while. If you're undecided, the Fillet Mignon is exceptional and not too over-facing if (like Liz) you have a sweet tooth and would like to leave room so you can experience the desserts.
•  The Friday night sunset Cruise is a must. It's a great way of cooling down after a hard day on the beach and the views back to St Vincent are spectacular, especially with the volcanic mountains ascending skywards into the clouds as the backdrop to the hotel from the sea.
•  For those looking for a slower pace, a trip to see Henson at Murphy's Beach Bar is the other way I'd recommend to finish your day. Be careful though, his signature "Terminator" cocktails could be the last thing you see that evening if you have too many!
•  A trip to "HQ" is a must at some point during your stay. Many of the guests were taking a speciality coffee here after dinner but for us it was a great place for a cheeky (home-made) ice cream in the afternoon and a pit stop on the way back to the Villa in the evening with a piece (or 2) of home-made "Flour Free Chocolate Cake".
---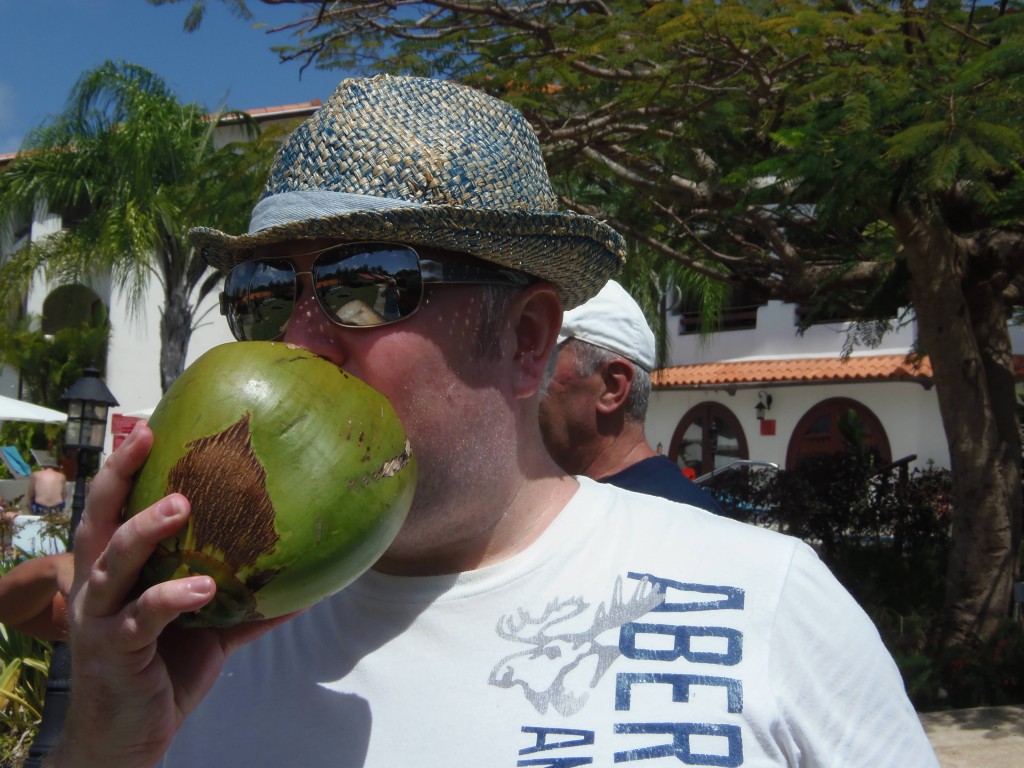 Thanks for following us throughout our Caribbean adventure. We hope it has inspired you to consider one of these beautiful destinations as a potential candidate for your next trip.
Chris & Liz
Consider yourself armed with the best insider tips for each of the resorts explored by Chris and Liz, hopefully enabling you to make the absolute most of a holiday to these either of these wonderful destinations. Do you have your own top tips? Share them with us on Facebook, Twitter or Instagram
Issue 2
By Ben Farbrother