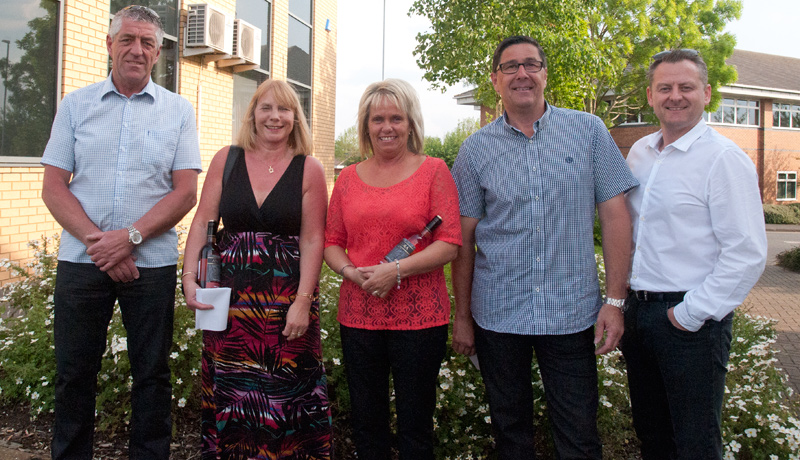 Make History! Be among the first to experience Finest Playa Mujeres by Excellence from only £1,099pp with an Exclusive FREE Room Upgrade to a Pool Junior Suite Swim Up! Book now on 08444 999 330 or click here to see more prices
History is full of famous firsts that have revolutionised their respective fields, and the travel industry is no different.
The Wright Brothers defied gravity in 1903 to give people the gift of flight. Yuri Gagarin reached into space in 1961. Concorde took us supersonic in 1969.
And now we have our own first to add to that list, and it's one of the Finest.
Remember how we're good bedfellows with the Excellence Group? Well, years of hard work and commitment continue to pay off.
We've made our own piece of travel history: the first booking for Finest Playa Mujeres anywhere in the world.
The famous four
Meet the Actons and the Blackhursts: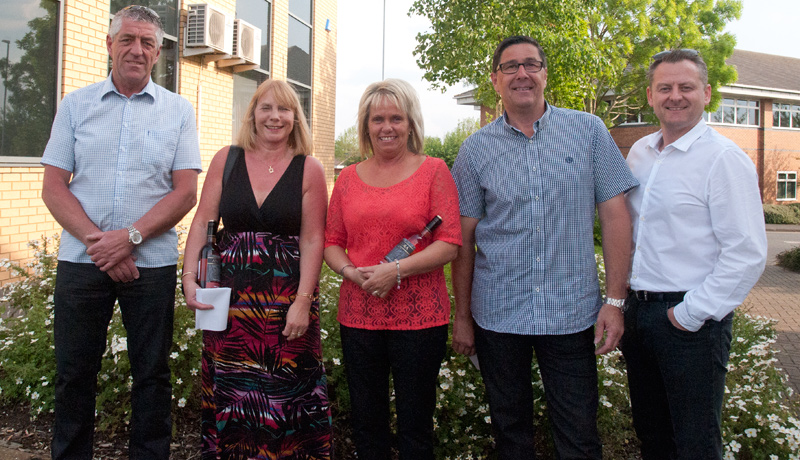 Andrew Blackhurst, one of the lucky four first bookers, had been planning an amazing getaway for a milestone birthday, and he was understandably wooed by the newest offering from Excellence.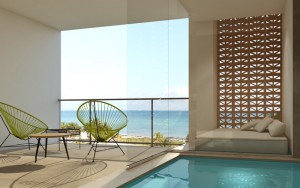 It's easy to see why. Finest Playa Mujeres is uniquely seductive, elevating the luxurious details that truly define the Excellence experience to heights hereto unfathomable.
Finest Playa Mujeres promises to transport you away from the everyday with an endless list of amenities that guarantee comfort and relaxation. Every nook and cranny is brimming with the kinds of unexpected extras that will leave you speechless and breathless, utterly swept away by the finer things in life.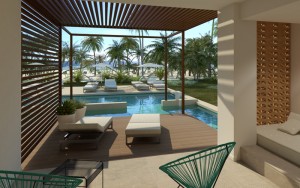 And there's also the matter of our Exclusive FREE Room Upgrade to Pool Junior Suite Swim Up. That's pretty awesome too.
A special thank you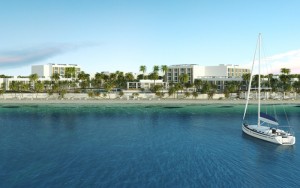 In recognition of this first booking, and as a sign of appreciation for the Actons' and the Blackhursts' faith in the new Finest venture, The Excellence Group have given both couples a FREE 7 night stay at the Excellence property of their choice, which they collected from Blue Bay HQ in person. We even threw in some wine for good measure. Congratulations!
We love it when people get a little something special. That is, after all, the signature that unites the Excellence Group ethic with our mojo here at Blue Bay Travel: exceeding your expectations.
The inside story
Here's why Andrew feels that Finest Playa Mujeres fits the bill for such a special occasion:
"We chose the Finest Playa Mujeres because we had sampled the Excellence experience before and we really enjoyed what they have to offer! The hotels are perfect, as are the locations, restaurants, and rooms. Everything is really special.
When it came to booking a holiday for my 50th birthday, I was trying to better my last holiday experiences, and the new Finest Hotel seems to meet all the criteria, and offers something new and dynamic from Excellence. It also helps that the Mexican people are so polite and friendly, which really completes our time away.
Myself, Justine, Bryan and Leslie are overjoyed at being awarded a 7 night stay in Mexico, and we're all wishing this year away so that we can go away and enjoy ourselves!
Many thanks to Blue Bay Travel for the swift and easy booking experience, and once again many thanks for this opportunity to be one of the first to sample the Finest experience."
Get involved
Don't just rejoice in the knowledge that you've witnessed history: make history.
You can also be among the first to experience Finest Playa Mujeres by Excellence from only £1,099pp with an Exclusive FREE Room Upgrade to a Pool Junior Suite Swim Up! Book now on 08444 999 330 or click here to see more prices